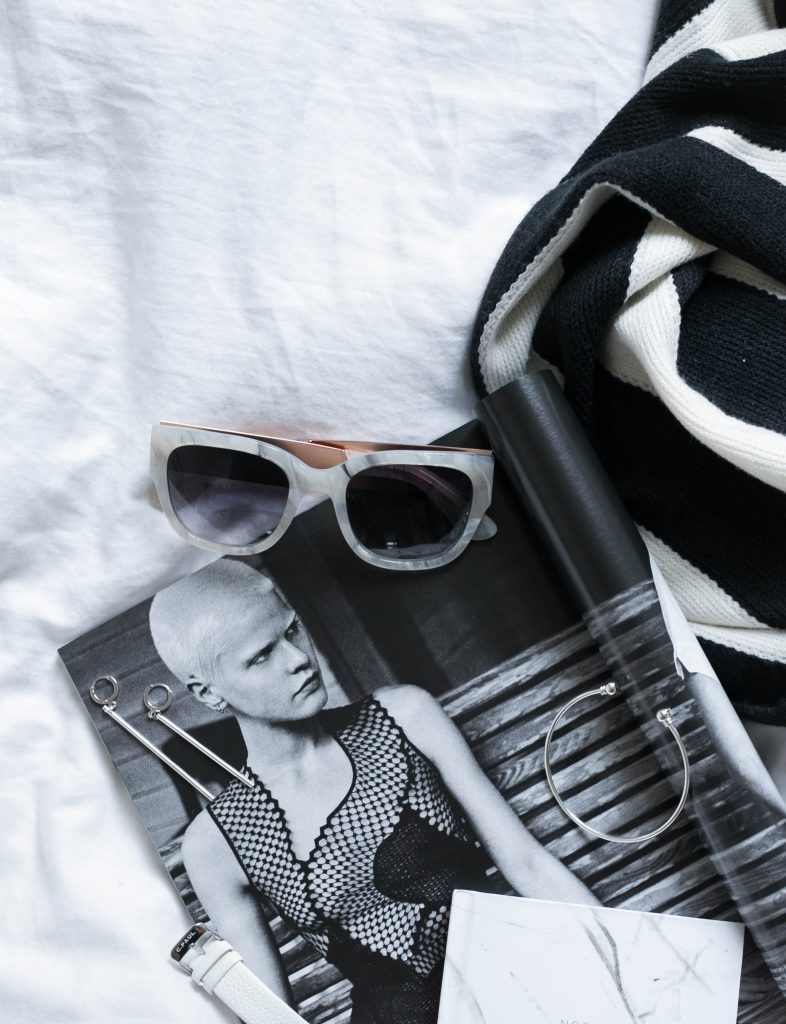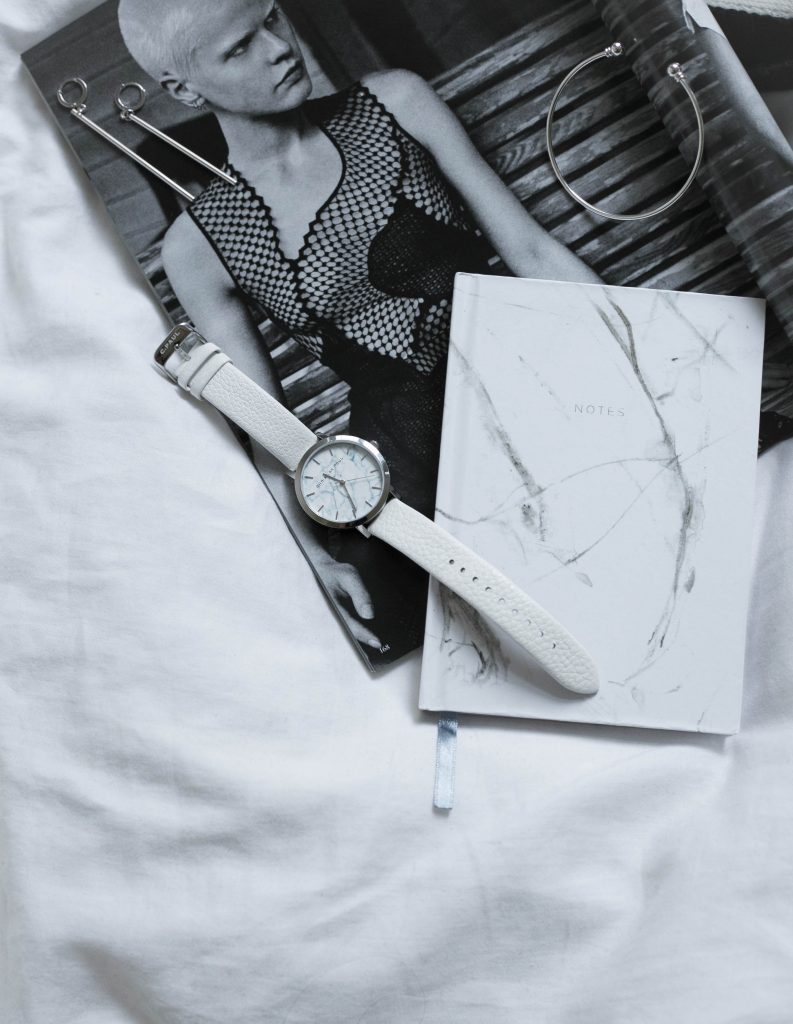 Sunglasses – Ace&Tate  |  Jewelry – Madeleine Issing  |  Watch – Christian Paul
Notebook – Nunuco  |  Magazine – Vogue Germany
Finally, I can upload my April Favorites – still just in time for April! My marble addiction from March has only gotten worse (writing this while I am waiting desperately for my new marble side table which just didn't arrive in time for the April favorites).
You have heard more than enough of my new Ace&Tate Kat sunglasses at the beginning of the months and they just had to be included! Unfortunately, due to the sudden comeback of winter in Germany & the Netherlands these haven't been in action as often as I had hoped.
My cute little marble notebook from Nunuco is not only very instagramable – no it also has the perfect size for all my small handbags and has been on many trips with me in April. I just always need something to write notes into as ideas come and go quickly for me.
The marble Christian Paul watch has been in high use since it arrived at the end of March and the size is just perfect for my tiny wrists. I like all my big watches as well but this one is just the most handy one and fits perfectly (I often have the problem that they are too big even though I already wear them the smallest possible). Also the white strap is perfect for summer!
Last but definitely not least my jewelry from Madeleine Issing. When she heard that her jewelry got stolen back at the burglary at my apartment she send me a huge cheer up package with all the pieces that got stolen and more! I am still very thankful and couldn't me more happy to continuously work with such a great designer – just look at those asymmetrical earrings!