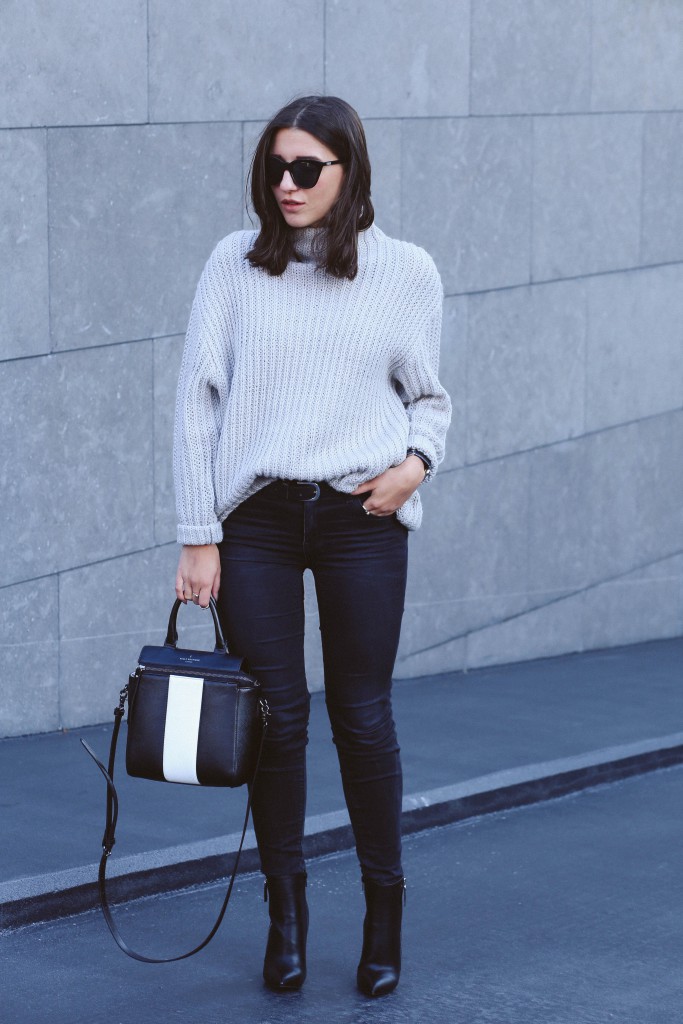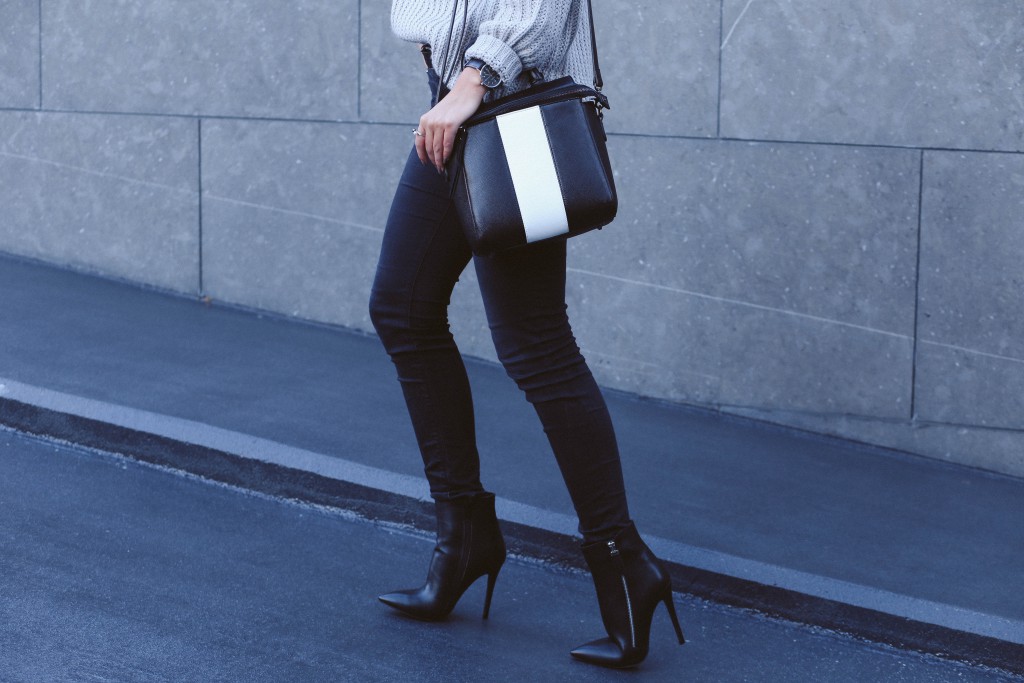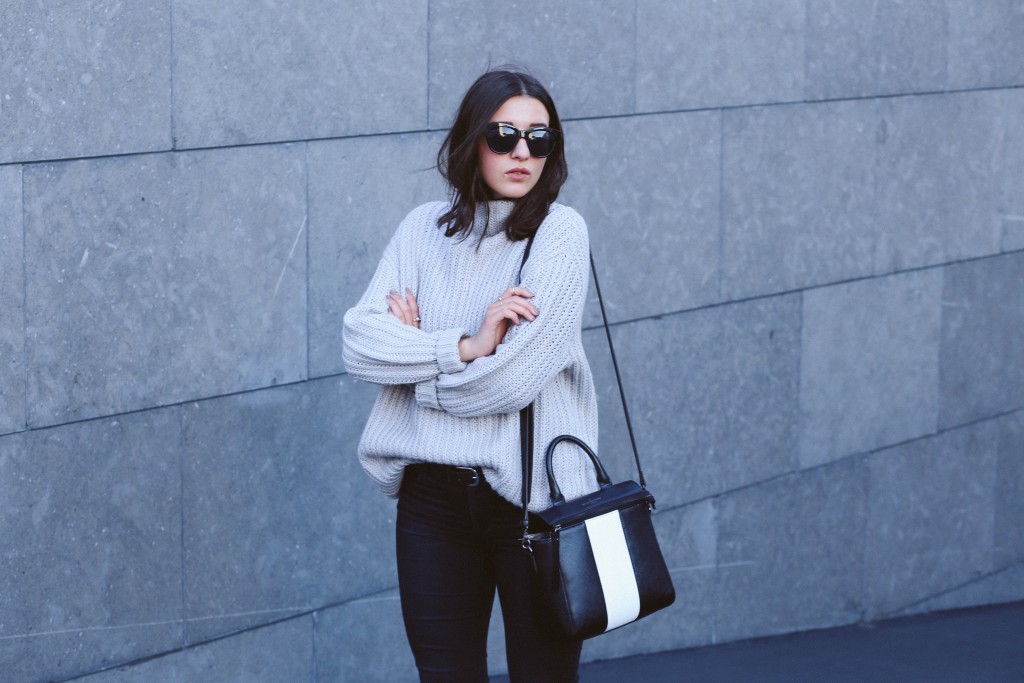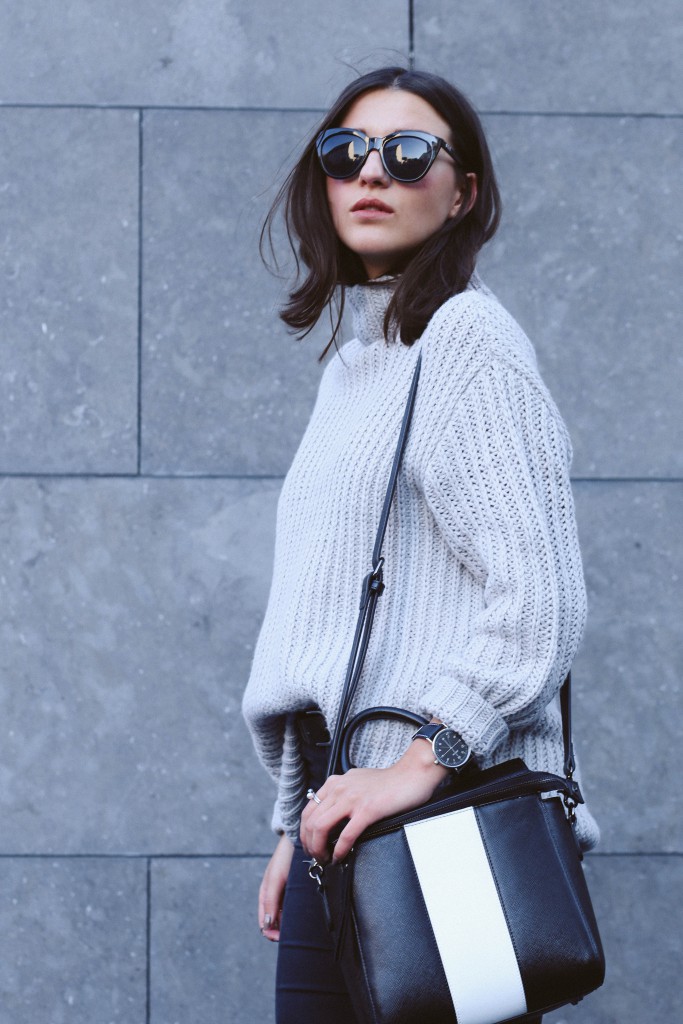 Knit – New Look  |  Jeans – Zara  |  Boots – Simmi *
Bag – Paul's Boutique *  |  Watch – Breda  |  Jewelry – Artikel  |  Sunglasses – Lespecs
A week ago I was able to go out with bare legs and now I already need a big chunky knit (at least in the morning). I love the whole tucking in of your hair when you wear a turtleneck especially at the moment since my hair has the most awkward length. I would just like to try something new but don't know whether to go for shorter or growing them a little longer for a change? Such a typical girl's problem I guess.
Now let's get back to today's outfit for a second: I am wearing my New Look Knit out for the first time – I bought it in summer with some other grey autumn essentials (in my phase of I-want-autumn-NOW) and a good old pair of black skinny jeans. But the real eye catcher are definitely those killer boots they just make this outfit so much cooler and even though they are definitely not made for walking I am just in love with them!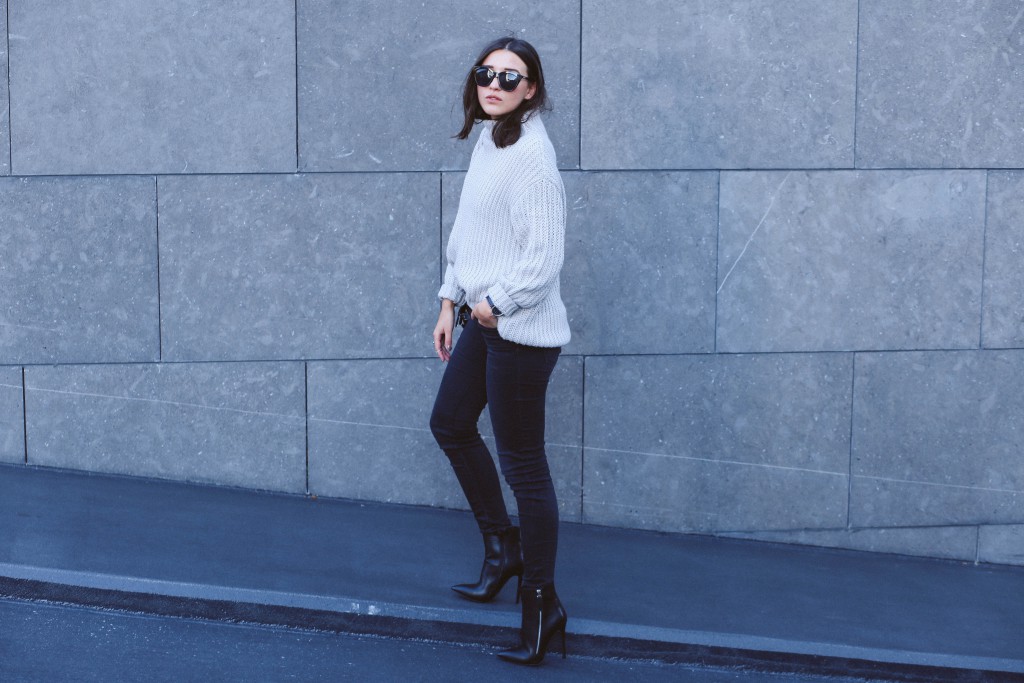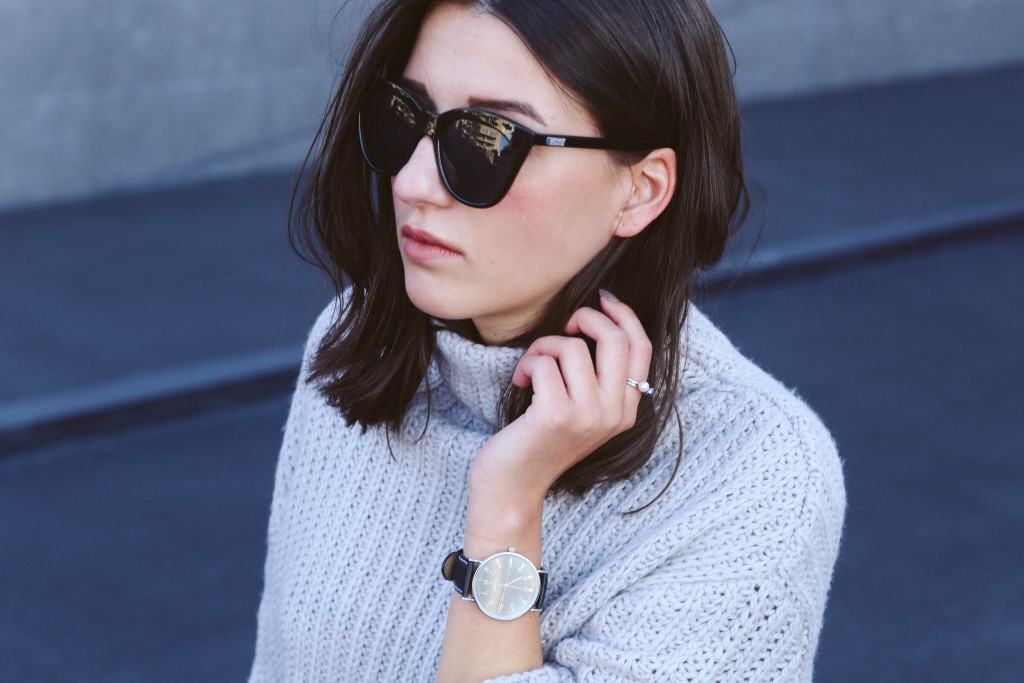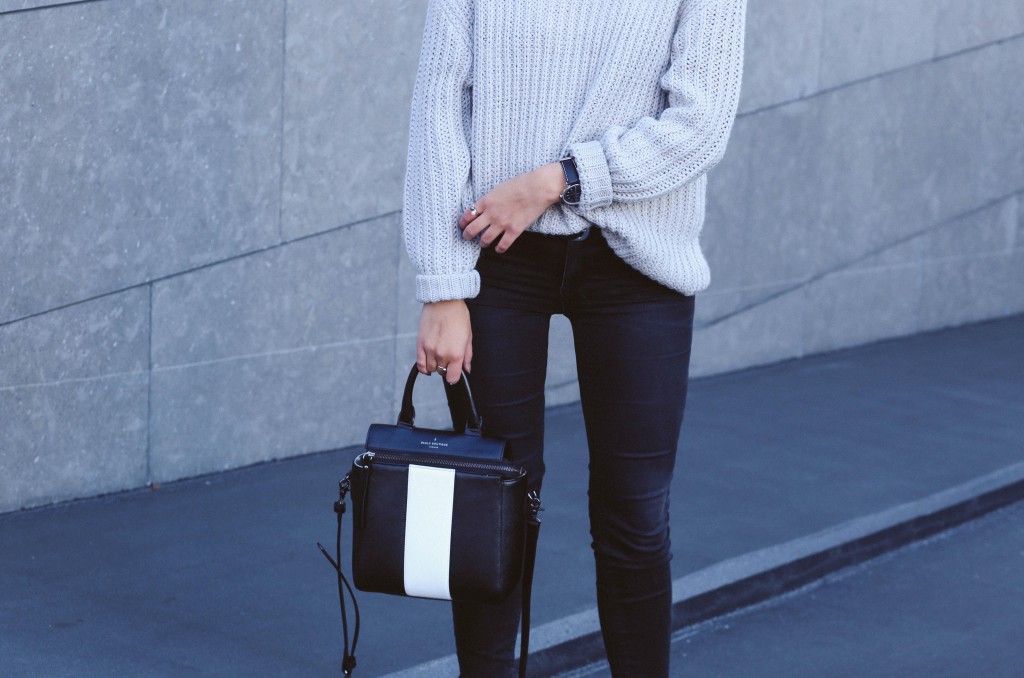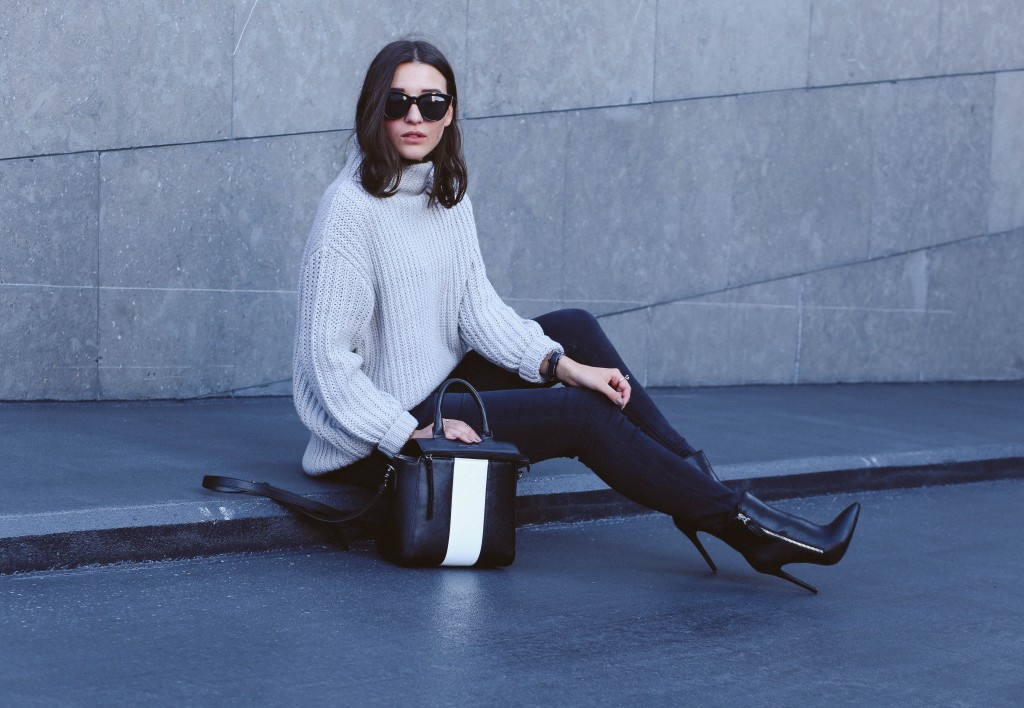 All photos taken by Elyse Isebia.