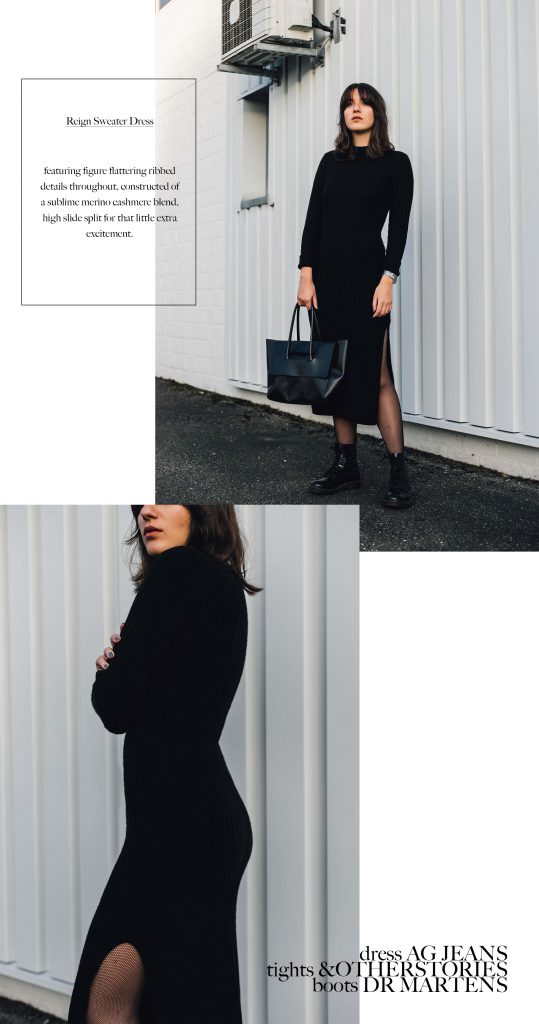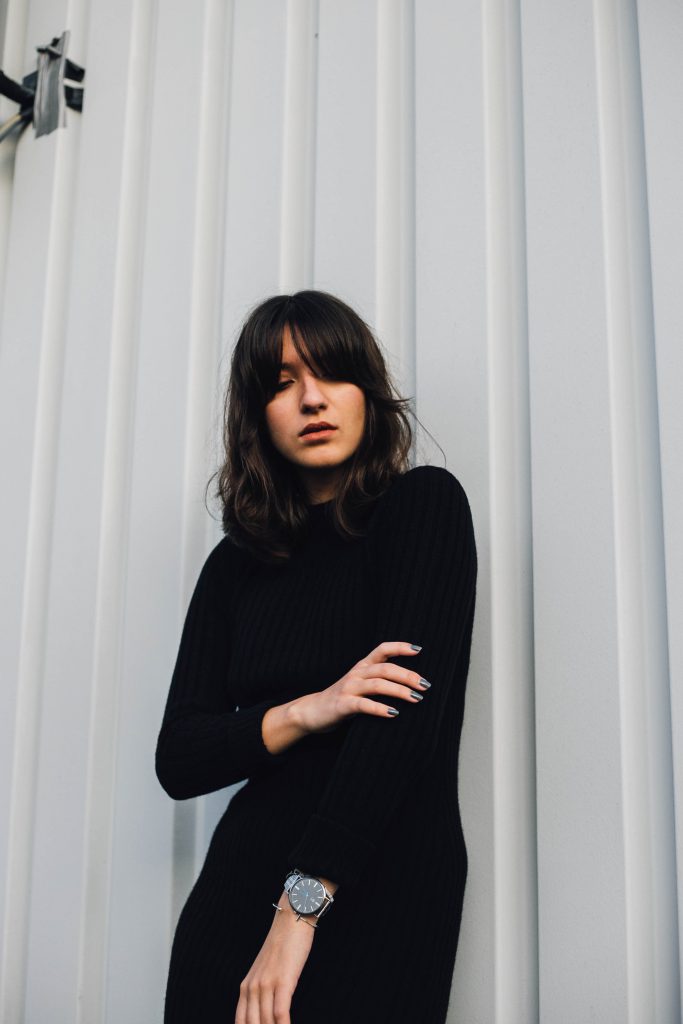 dress – c/o ag jeans  |  tights – &otherstories  |  boots – dr. martens  |  watch – c/o balber
This weeks weather is just depressing in the Netherlands. On Wednesday I have been to Amsterdam for a day trip, which is always nice but this time it was cold, rainy and bloody windy (still nice though – it's Amsterdam guys).
Today, I am back to a full day of Uni as well as preparations for my bachelor thesis and I am getting more and more excited about my semester abroad especially with the grey & depressing weather that has arrived now. Can't wait to skip it all in 2 months. But until then I will make sure to wear as many knits as possible. Obviously, black knits can't be dismissed this year (or any year really) especially not if they come in a black cashmere-merino ripped knit dress. The AG Reign Dress is the softest dress I have ever worn – by far. While it is a very simple design the side split and the ripped texture make it a standalone piece which doesn't need a lot of fuss to spice it up, hence I kept accessories very simple. My current favorite boots add a little edge to the outfit and make the whole look even more wearable in the colder season.
What are you currently wrapped in to survive the sudden cold?