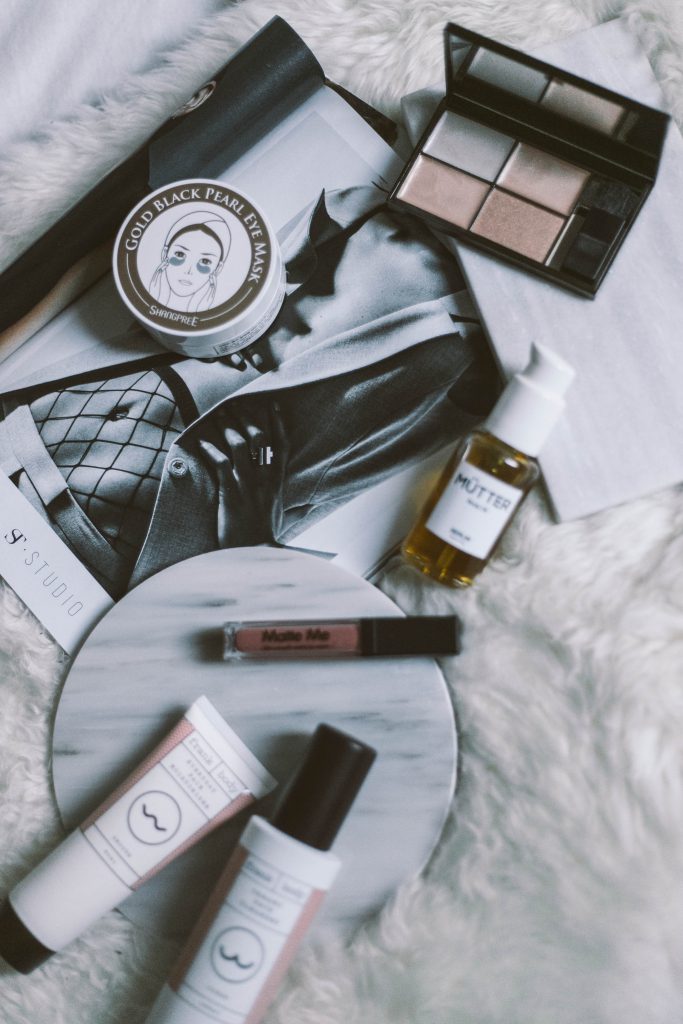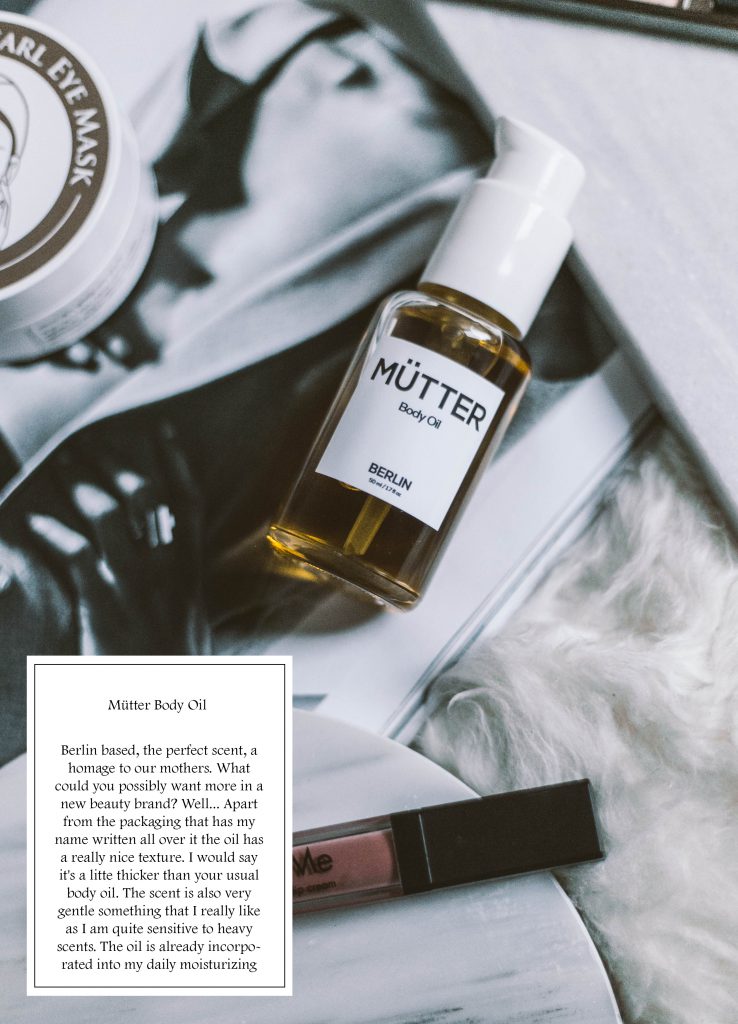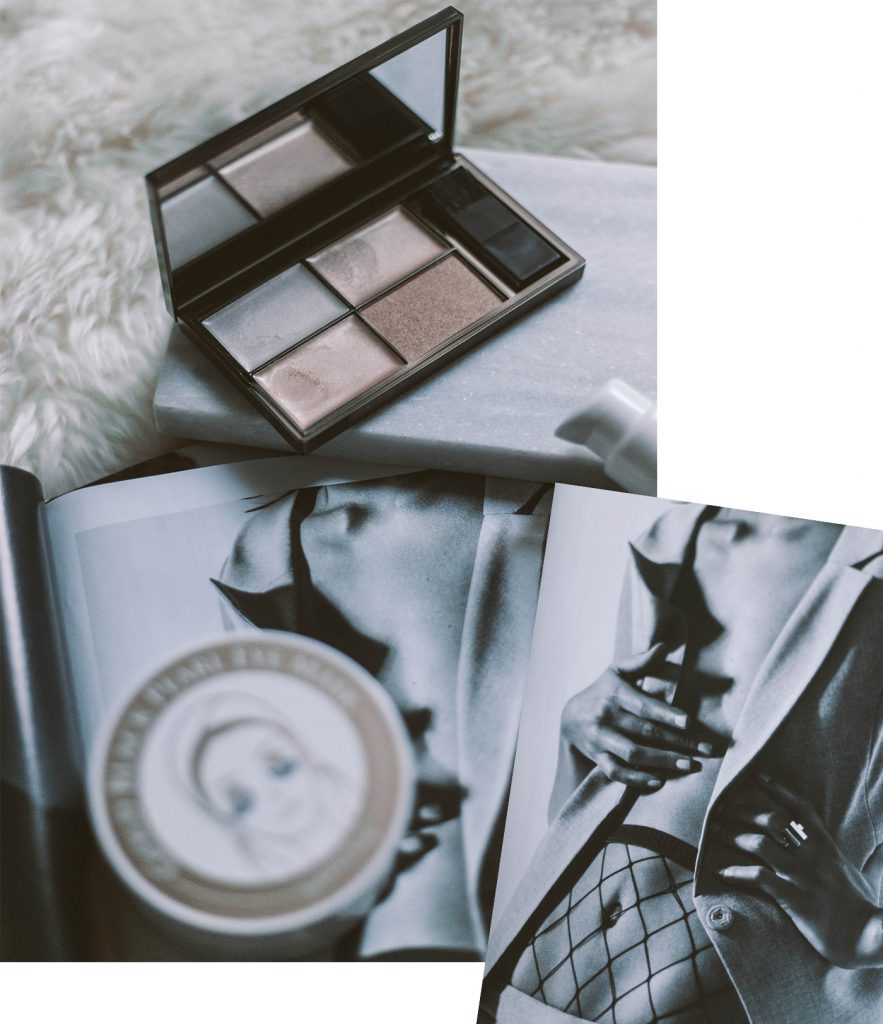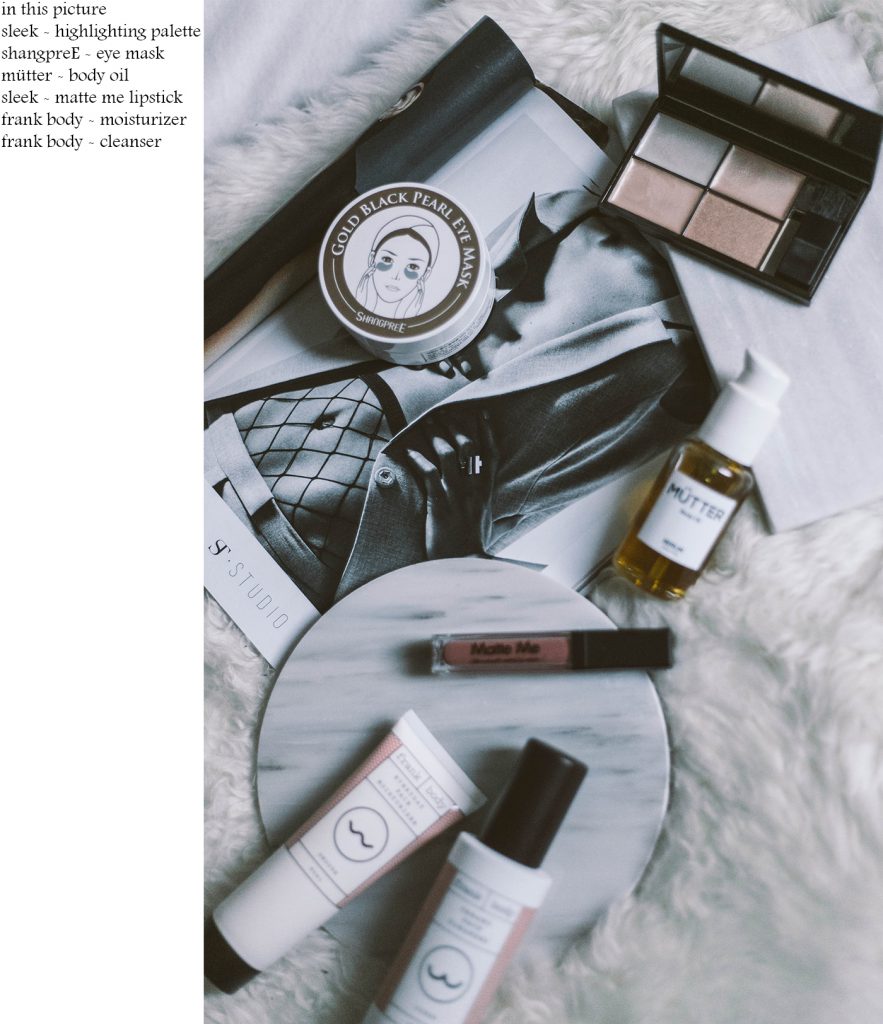 You know that you are overworked when you delete all photos from your SD card including the ones that were meant for next days blog post. But apart from running low on sleep and extra high on caffeine I have been trying out some new beauty brands in the past couple of months. Today I finally want to share my favorite products with you!
Sleek Make Up
The highlighting palette has become my go to beauty product in the past couple of weeks. Every tired looking face will instantly light up and look fresh like a daisy again. Plus I really like the texture of the powder as it's really creamy and doesn't dry out my skin. The Matte Me lipgloss has a lovely shade and after drying it has a great matte finish. However, I do struggle a little with the application. If I only use the lipgloss it's difficult to make it look neat on your lips but as soon as I use a lipliner with the Matte Lipgloss it works a lot better for me! I also always finish off any matte lipstick with concealer to make the edges stand out a little more.
Eye Mask
The rings under my eyes are constantly growing longer and darker. I have been tempted to call them names multiple times this past couple of weeks but instead I refuse to give up on my eyes just yet. Hence I have started to use my ShangpreE eye mask again, which works wonders! It's actually meant for aging skin but definitely also helps with tired, dark eyes. Especially in the evenings my eyes can really use some extra care and after leaving the mask on for a bit they don't feel so tired anymore and the skin around them is nicely moisturized.
Frank Body Moisturizer & Cleanser
I really love the whole Sweet Cheeks edition of Frank Body but I figured instead of showing you the whole range I pick my favorites which would have to be the moisturizer as it's very gentle with my skin and doesn't have a heavy scent like a lot of moisturizers. It also settles super quick which is always a plus for me. The cleanser is perfect for the morning or on days I am not wearing heavy make up. It's super gentle and feels very nice when applying – again the scent is super nice and light. I usually don't use it in the evenings if I wear heavy make up as I think it's not really meant for it and won't remove all my make up.
What are your favorite cleanser, lipsticks or body cremes? I always love to discover new beauty products so definitely let me know about your favorites!