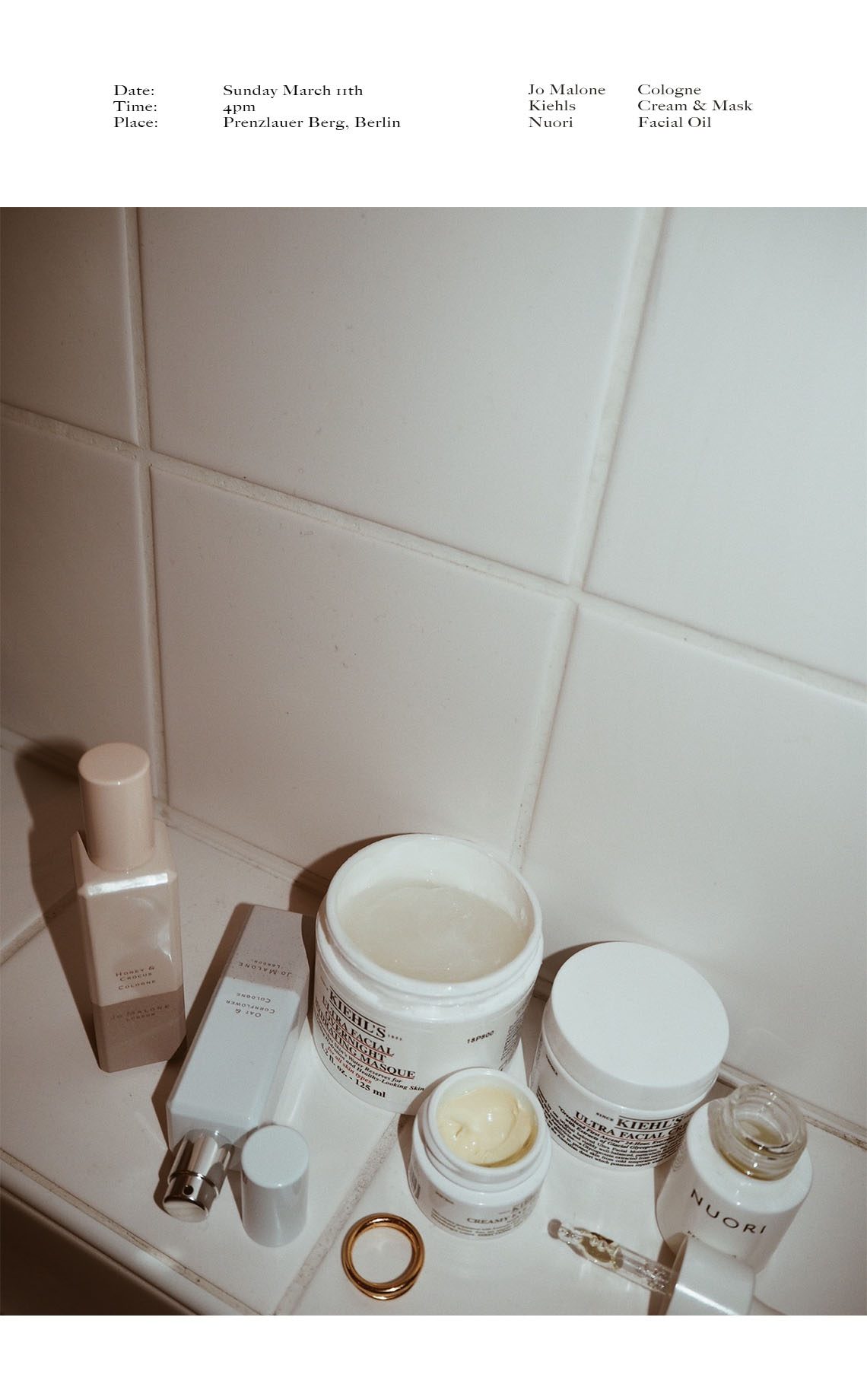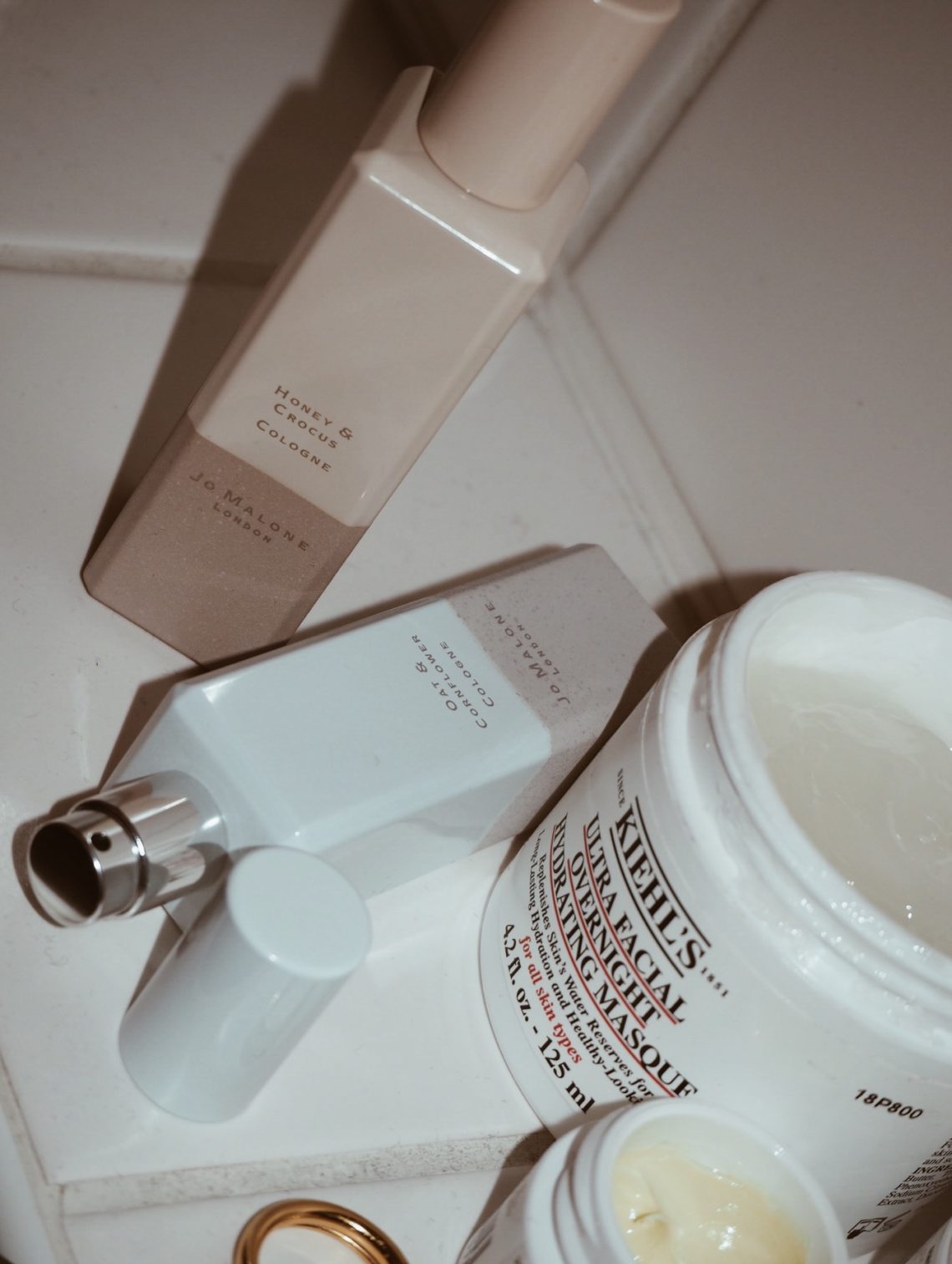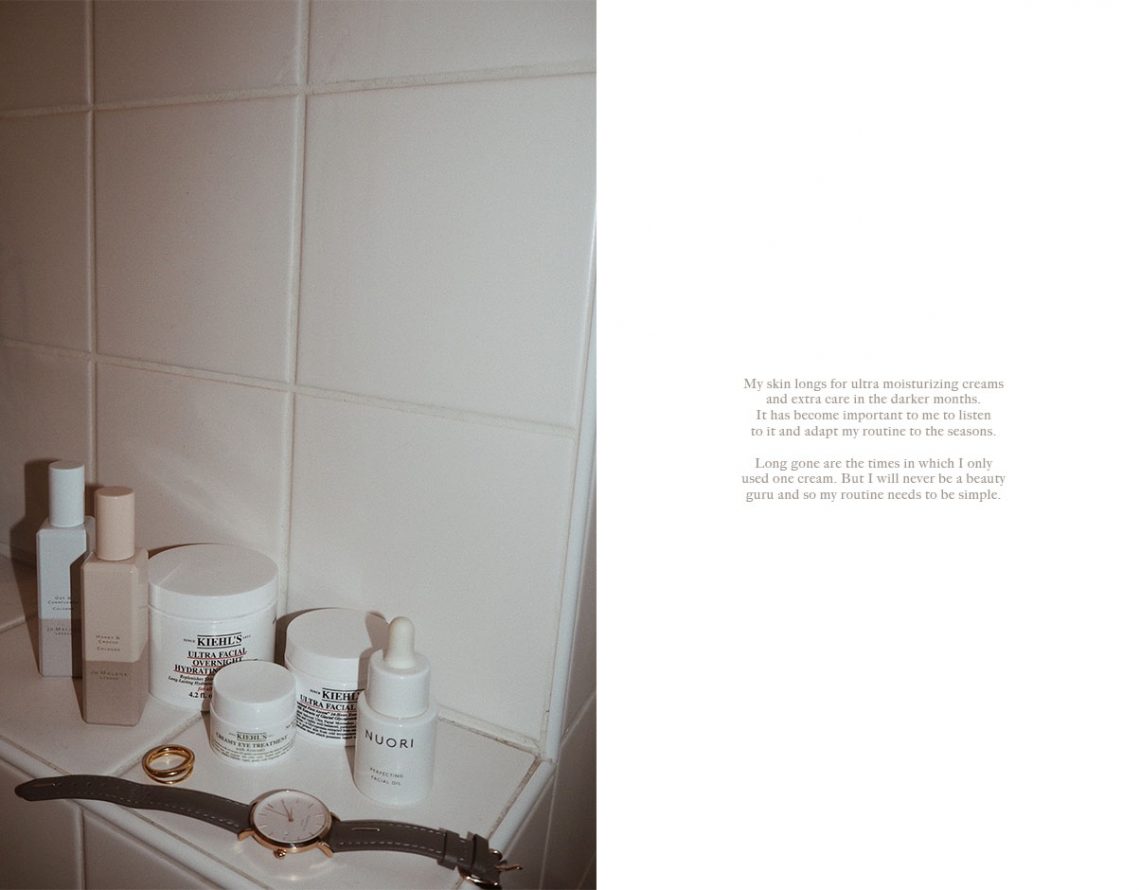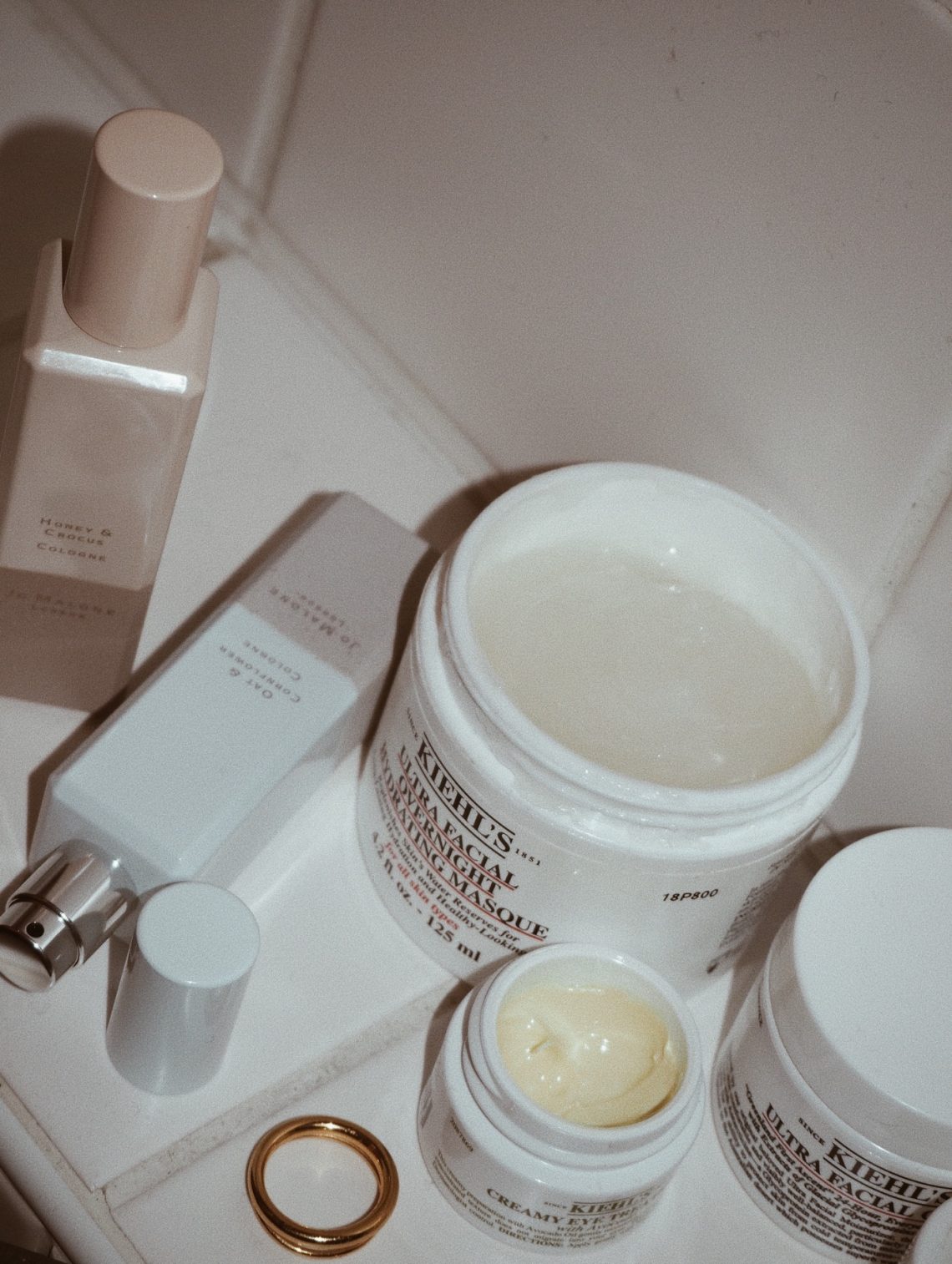 Today I am finally sitting down and writing about my current beauty routine. As you know from some of my older beauty posts (I am talking about this & this one) I always struggled with my skin. As much as I wish to say I do not anymore that would be a full on lie. Probably sells better, but skin will always be something I struggle with and something I need to keep a strict routine otherwise break-outs will quickly become my best friends again.
This winter my skin was fairly okay with less irritation and fewer scales because of dryness, which is probably due to the mild berlin winter. Hey seriously, we only had a good 8 days of -10 degrees. On the other hand, my dear Anais has taught me some of her tricks and insisted that I would add the Kiehls eye opening serum and an Kiehl's creamy eye treatment to my evening routine. Needless to say, that worked out pretty well and once I got used to it I felt up to the challenge of adding another step: the Kiehl's night mask.
But let's go through it step by step, shall we?
*Disclaimer: I am using Kiehl's products for over 1 year now because they work really well for my skin. This post was not produced in collaboration with the brand Kiehl's. All thoughts and ideas are my own.
Morning
Washing my face with different facial washes (I literally change mine around every couple of weeks I have tons of them)
adding the Kiehl's activating treatment
using the Kiehl's ultra facial cream (I love the texture!!)
before putting make up on I always apply the Armani Beauty Primer
adding either the new Jo Malone Honey & Crocus or the Oat & Cornflower Cologne as they make me feel like it's the mid of spring already
Evening
Washing my face with the Kiehl's Midnight Recovery Botanical Cleansing Oil
applying the Kiehl's multi-corrective eye opening serum around my eye area
then using a fair amount of the Kiehl's creamy eye treatment
adding a 3 drops of the Nuori perfecting facial oil for my whole face (usually 3-4 times a week)
applying the Kiehl's ultra facial cream
finally (3-4 times a week) I use the Kiehl's ultra facial overnight hydrating masque
Do you have any products that you really love? For example, I still sometimes get red dots around my cheeks and I would love to add a product that works against that. But all products I have tried so far didn't have the wished impact.