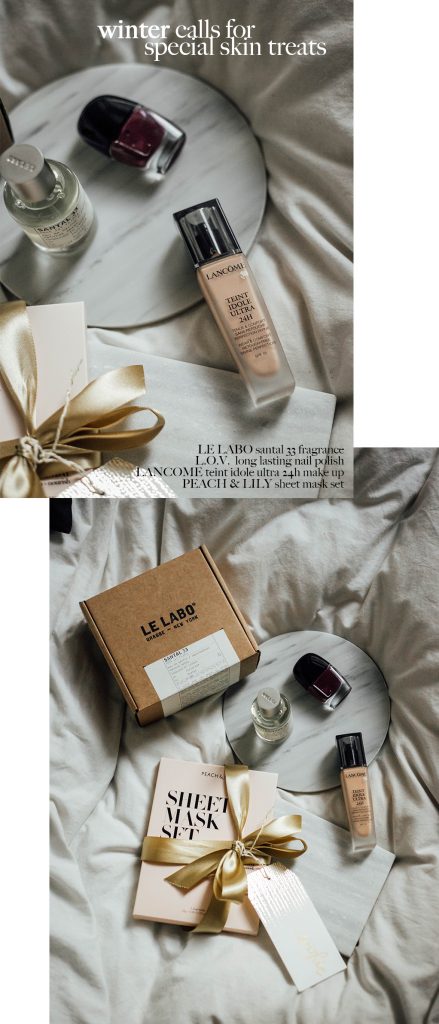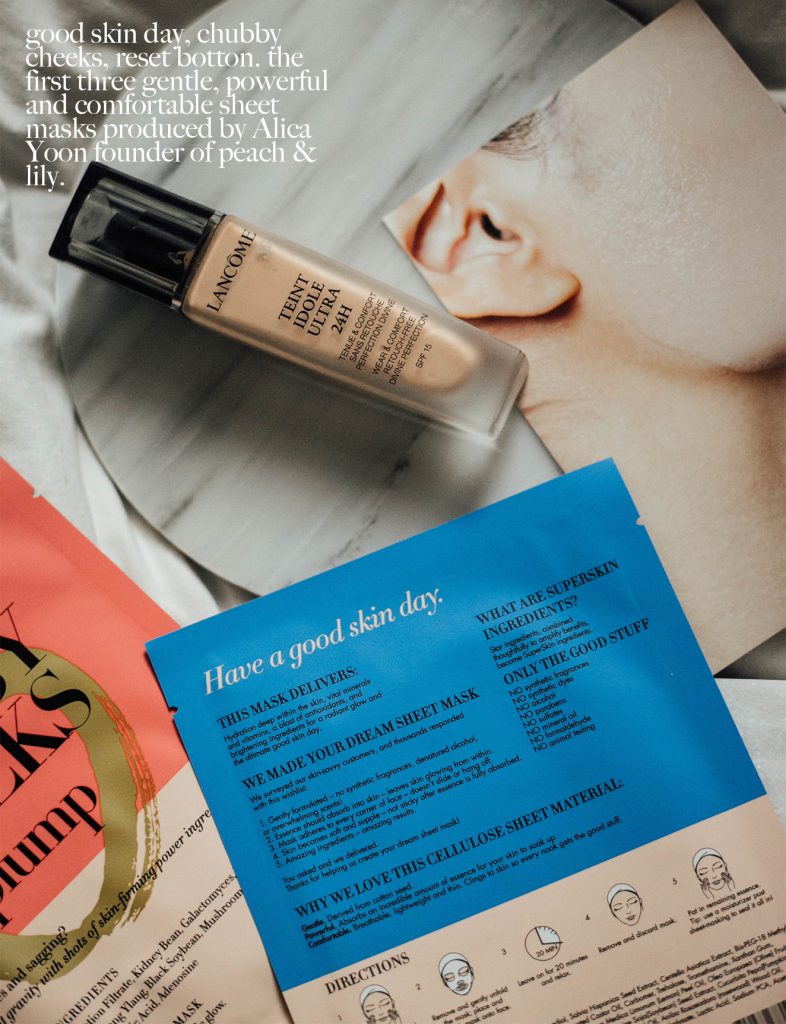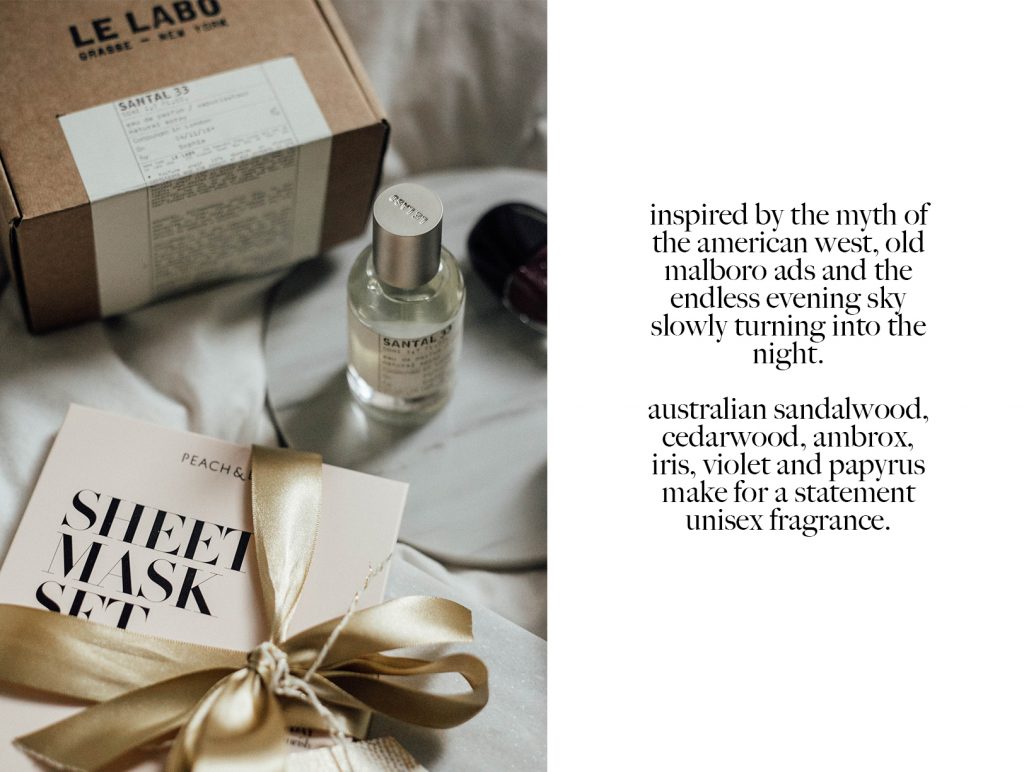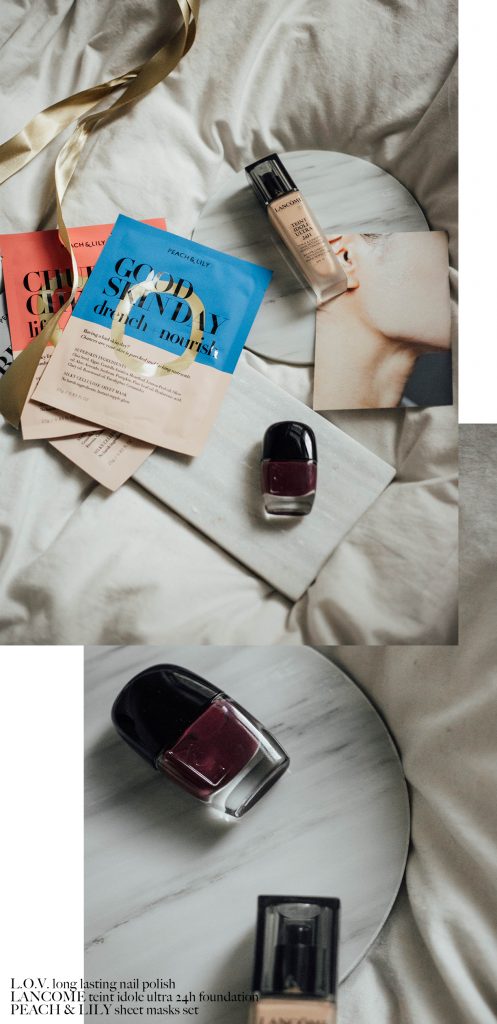 Le Labo santal 33 unisex fragrance 
I have always been a huge sucker for all heavy maskuline fragrances. The way they develop a very unique scent on my skin never fails to amaze me. When the sandal 33 fragrance by le labo first touches my skin the spicy and musky notes are the strongest and it nearly seems to maskuline for me but after a while iris and violet get stronger and fight for attention with the musky characteristics of the fragrance. I have only been wearing it for a couple of weeks but am feeling so attached to it already. It's a very recognizable yet unique fragrance.
The ultimate make up for my skin. Personally, the search for a good make up has been endless and I had already given up hope when I tried a tester of the Lancome teint idole ultra 24h make up. Thanks to my genes I have always had quite bad skin – luckily I never had really bad acne but my skin is also far from flawless. I tend to redness, dryness and break outs so a makeup has to cover my skin evenly while at the same time feel very light and allow my skin to breath. The Lancome teint idole ultra 24h ticks all the boxes plus it really stays on all day without needing touch ups!
LOV Long Lasting Nailpolish – Passionate Plum
The dark berry shade is perfect for autumn & winter. The nail polish is very easy to apply and it dries pretty quickly, too. To be honest, it always really depends on my routine whether the nail polish stays on my nails nicely. Since I am studying for my exams right now it stays on perfectly for quite a while.  What I especially like is that after taking off the nail polish my nails are not dried out but feel perfectly normal. It's definitely a nice nail polish for it's price tag!
Peach & Lily got me hooked on sheet masks ever since my first korean beauty parcel had arrived. Thus, it's not a surprise I was more than excited when I heart that after months and months of development Peach & Lily founder Alicia Yoon finally launched her first own series of sheet masks. Her take on sheet masks focus on three characteristics: gentle, powerful and comfortable. For me it's always really important that masks as well as peelings are gentle to my skin as it's very sensitive. The sheet masks instantly cool down my skin, which also facilitates calming it down and really absorb all the special ingredients in the three different sheet masks. Definitely not the last time I have been using the masks and am already considering to reorder another set for all my upcoming long distance flights!