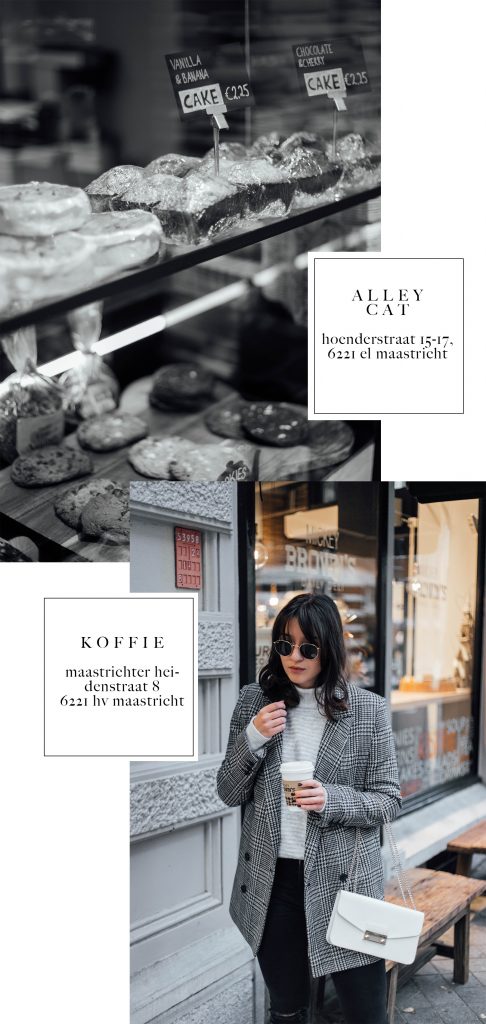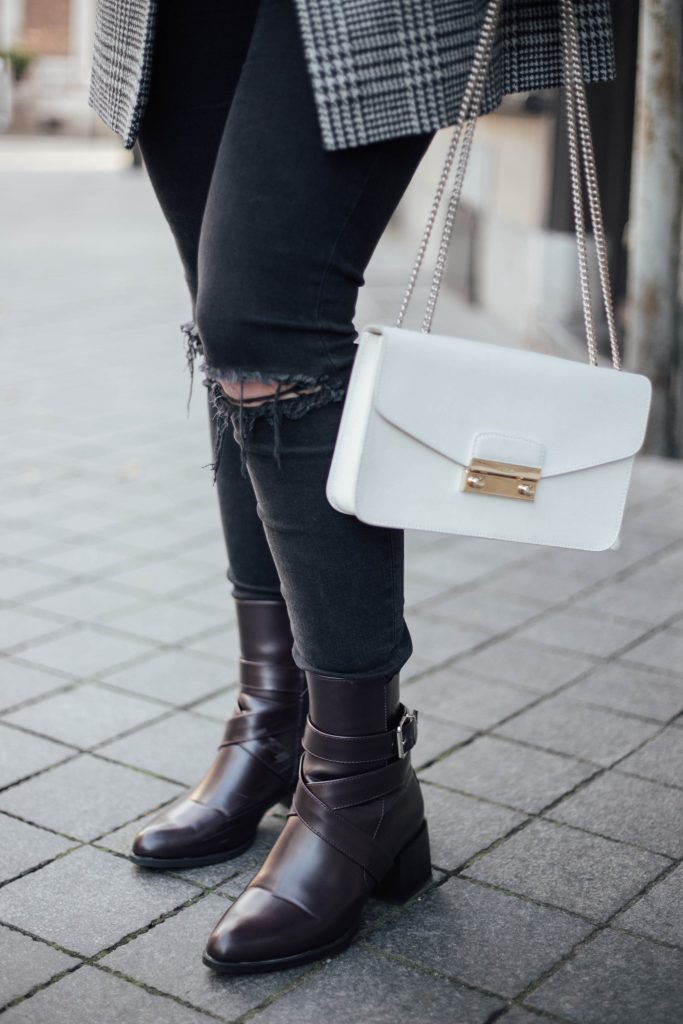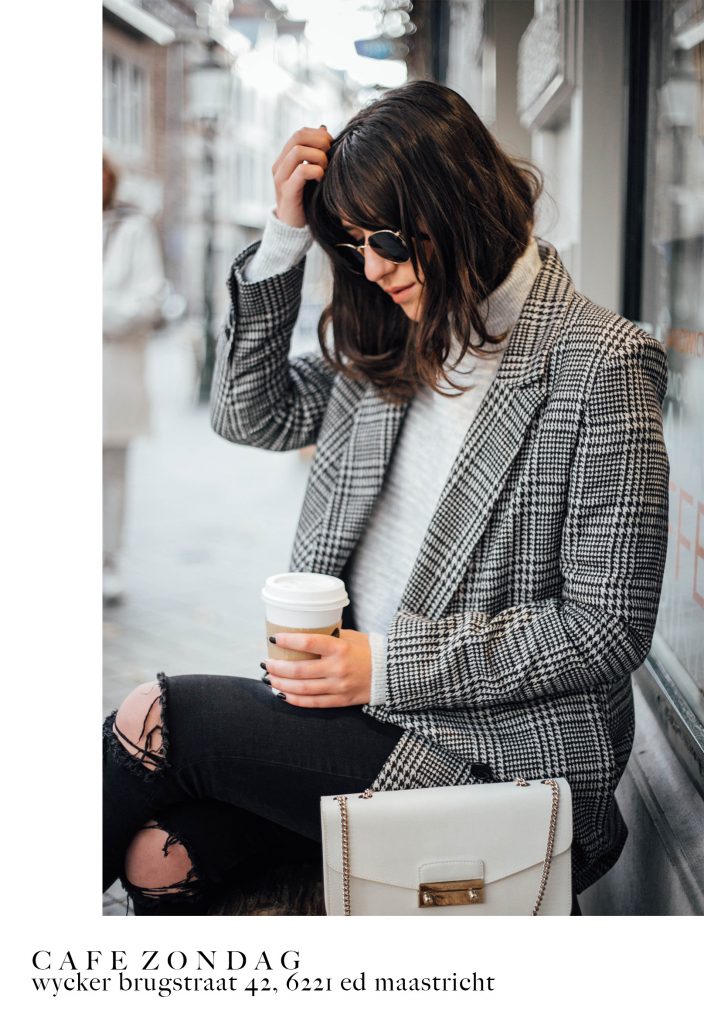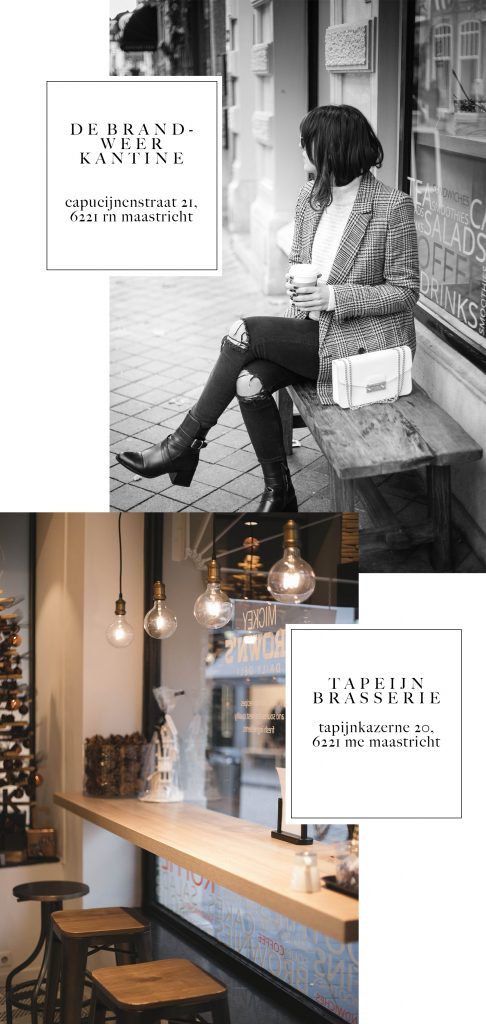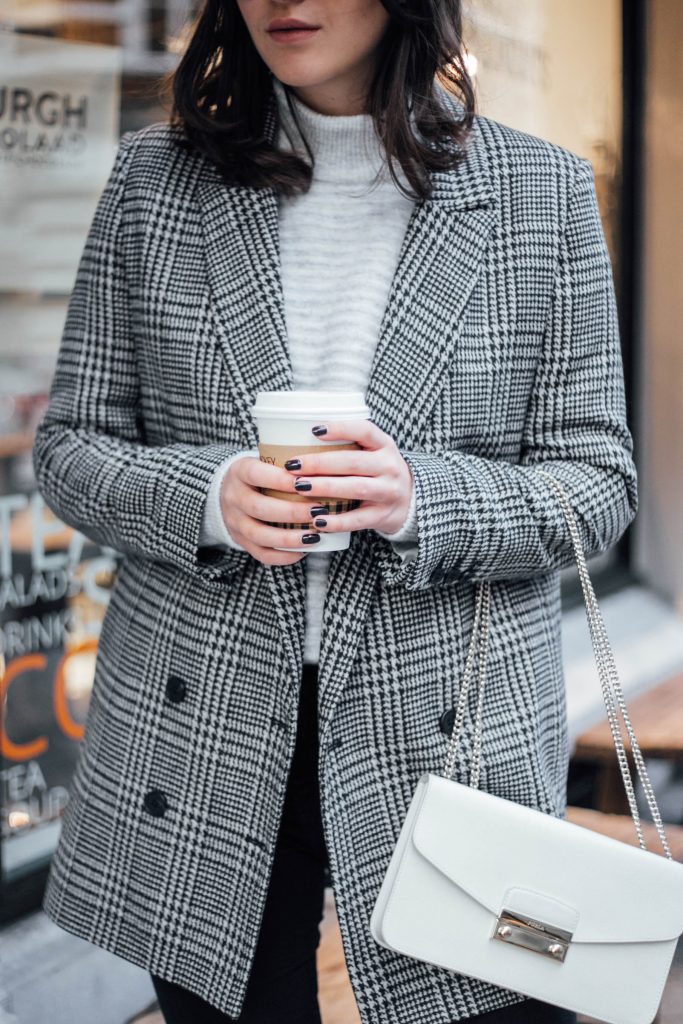 blazer – h&m trend  |  jumper – c/o basic apparel  |  denim – zara
bag – furla  |  sunglasses – rayban  |  boots – c/o public desire

It's both scary and exciting how fast these couple of months have past by. I am now less than two weeks away from leaving Maastricht which has despite my University's best efforts grown to my heart. It has become some sort of home with all its up and downs. I am forever grateful for the people that I have met during my time here and I can't wait to go and see new places with some of them. Next time we will all come together again I am sure there will be the best stories to be told.
But don't worry I am not leaving the city without providing you with the best places to get your daily dose of caffeine. So make sure to pay them a visit next time you are in Maastricht!
Cafe Zondag
They have the best playlists in town
coupled with the most delicious bagels for lunch!
Koffie
BEST cappuccino in town. They also got you covered with all your favorite magazines from ID, Cereal, Dazed&Confused to the Gentlewoman.
Alley Cat Coffee & Bikes
It's a bike shop combined with a cafe.
Try the homemade muesli bars!
De Brandweer Kantine
Used to be a "firestation" but has been renovated to a spacious cafe. It's definitely one of the hidden gems in Maastricht and they also host great events in the evenings now and then.
Tapeijn Brasserie
Close to the study spaces this cafe has been renovated beautifully, too. Tuesday nights are reserved for life music or poetry slams. The coffee is outstanding, too!
P.S.: You might remember this outfit from my autumn lookbook!