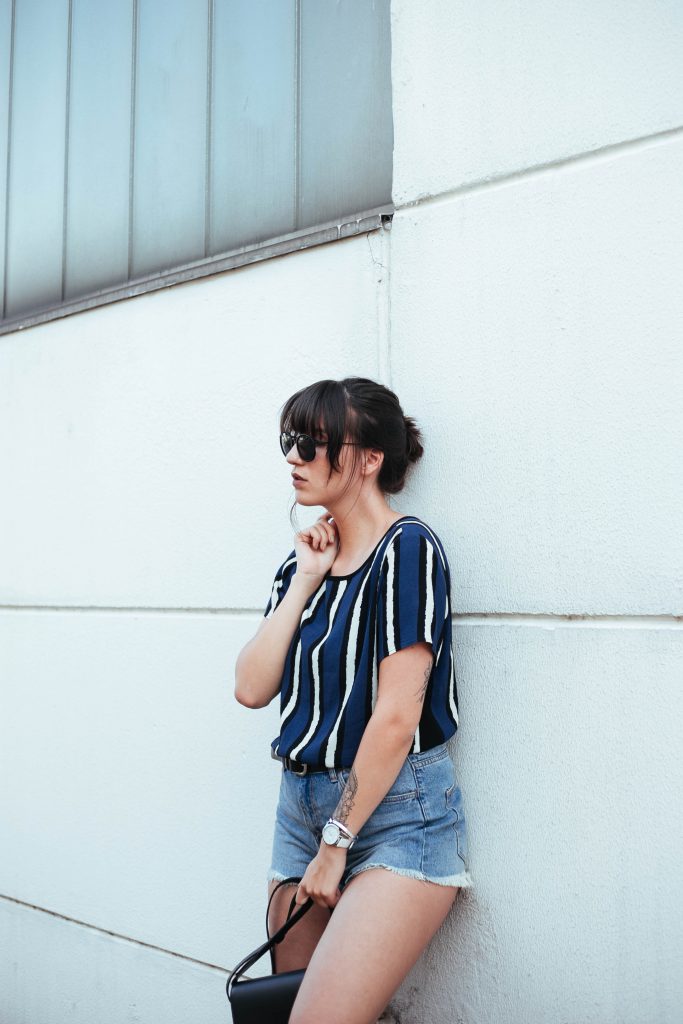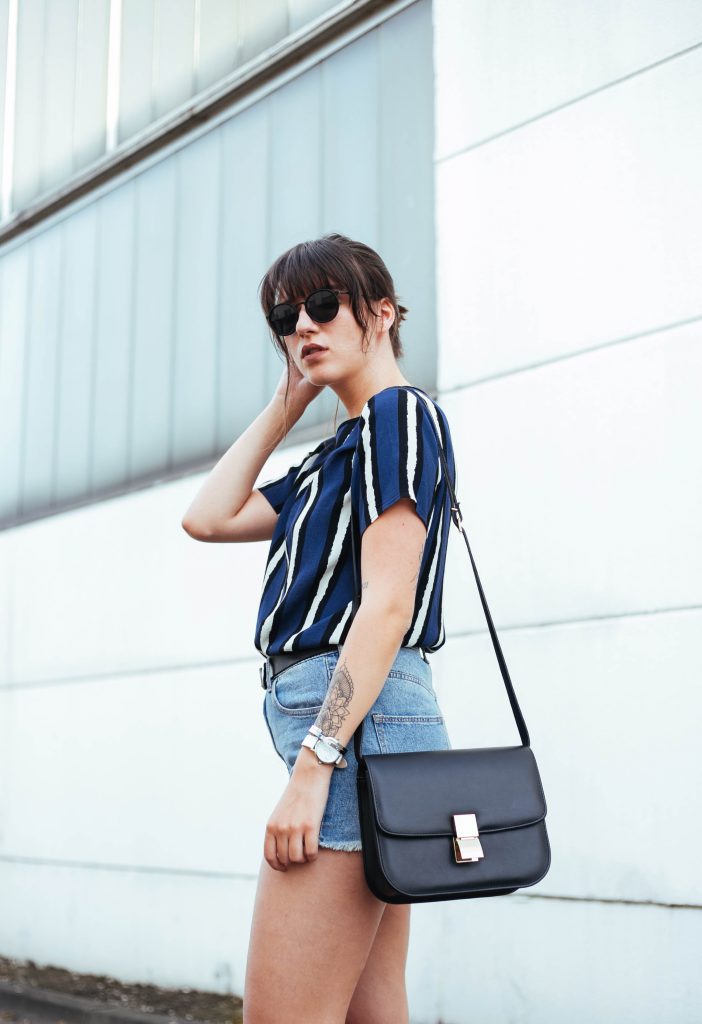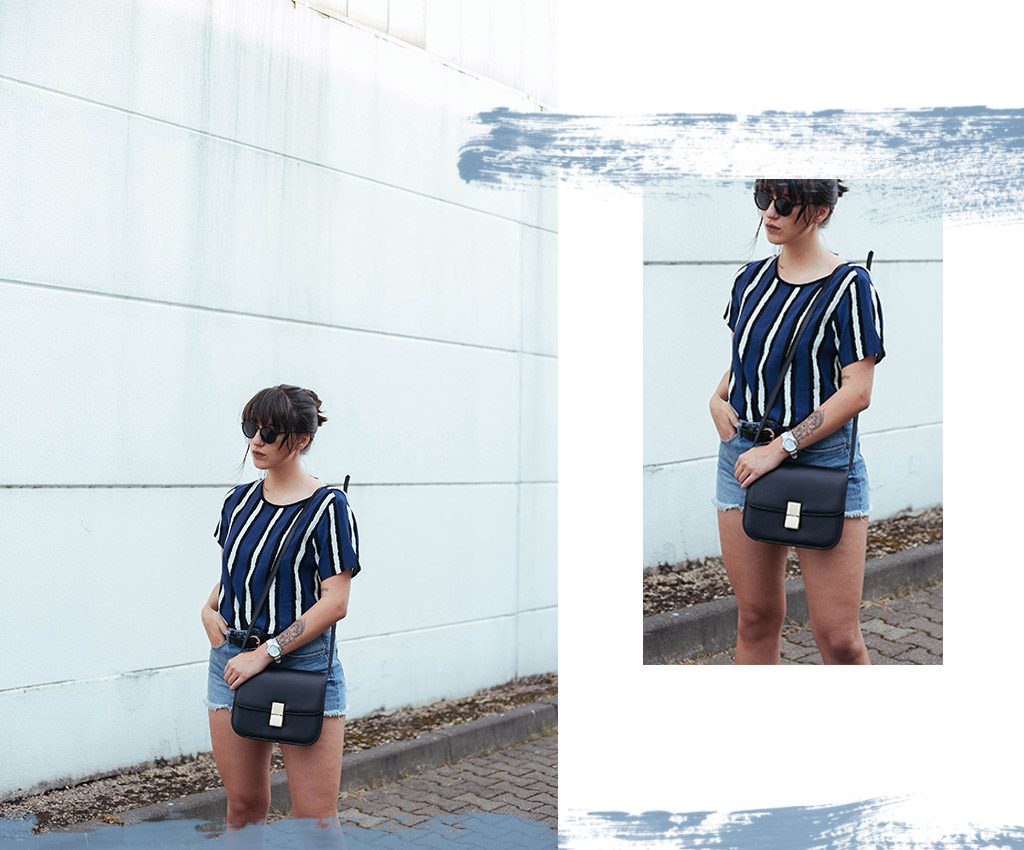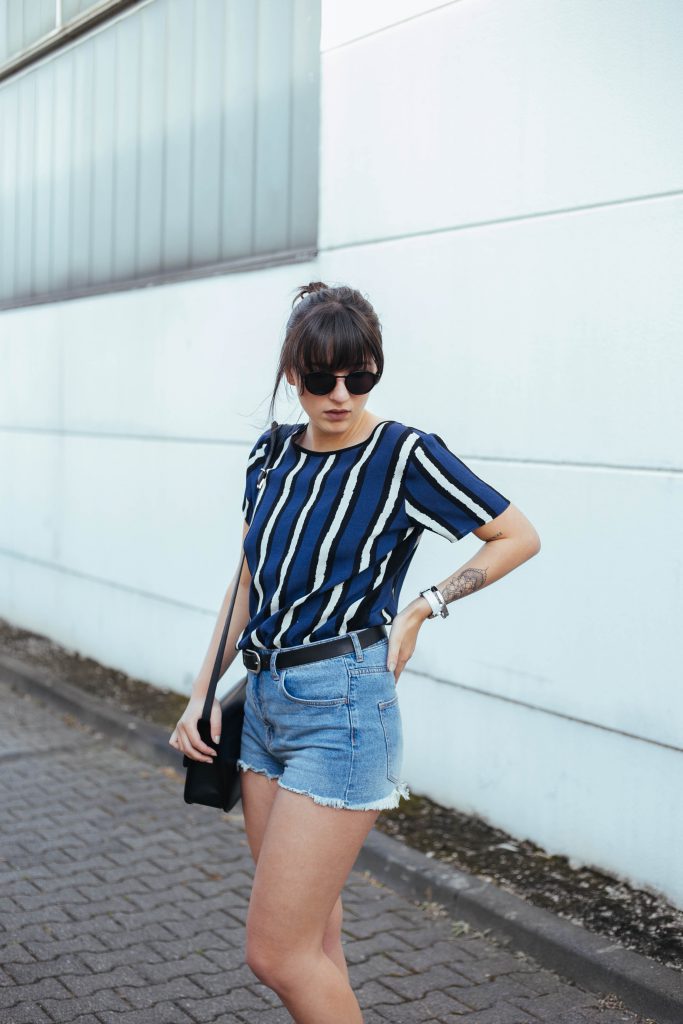 Blouse – c/o mbyM  |  Denim Cut Offs – H&M  |  Belt – H&M  |  Sneakers – Converse |  Bag – c/o Minusey
Sunglasses – c/o Ace&Tate  |  Watch – c/o Christian Paul  |  Cuff – c/o Madeleine Issing
Am I the only one that's a little confused about the current weather situation? I am just waiting for it to get cold again because I am not believing in summer anymore… summer has been so bad in Germany this year and to have such a nice second half of August and carrying the hot weather into September feels a little weird to me. I am definitely not complaining about it I am just unsure how to dress (all the time) at the moment.
So how does one dress when it's 30 degrees? I opted for denim cut offs and my beloved converse. My legs are possibly my least favorite part about my body so it's always a bit of a struggle for me to find a pair of denim cut offs that I can accept on me. This was a lucky sale find at H&M and I am sure it will be the perfect piece to take with me on my travels at the beginning of next year!
For a touch of color and excitement I have added a pattern blouse by Danish label mbyM. You know me pattern are usually something that will make me not add an item to my wardrobe. But it was different with this blouse I love the blue (did I already tell you that blue is actually taking over my wardrobe lately?) and the striped pattern. While it's striped it's still not your basic striped shirt for me it really adds something to the outfit!
What do you opt for in this late summer heat?