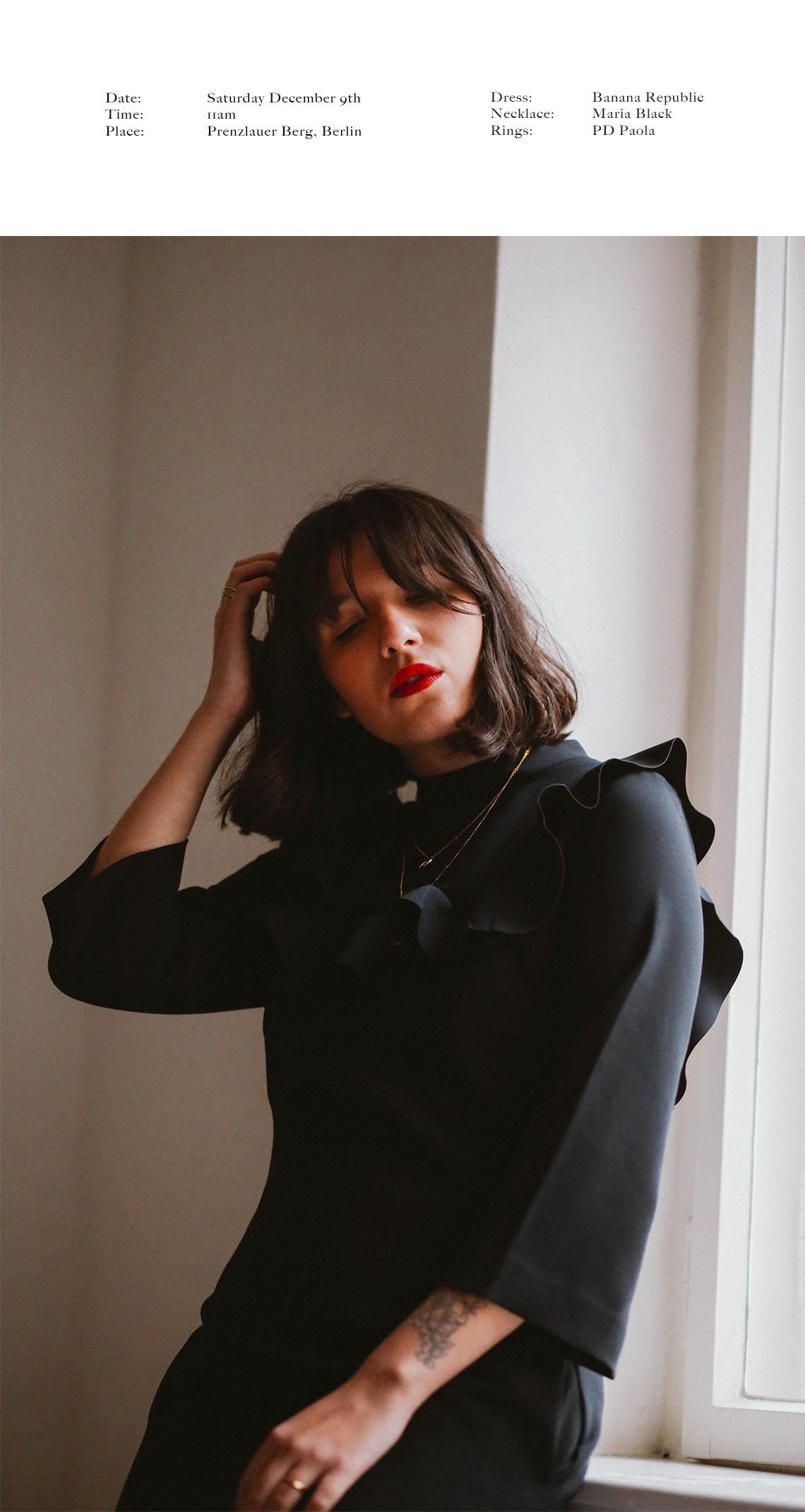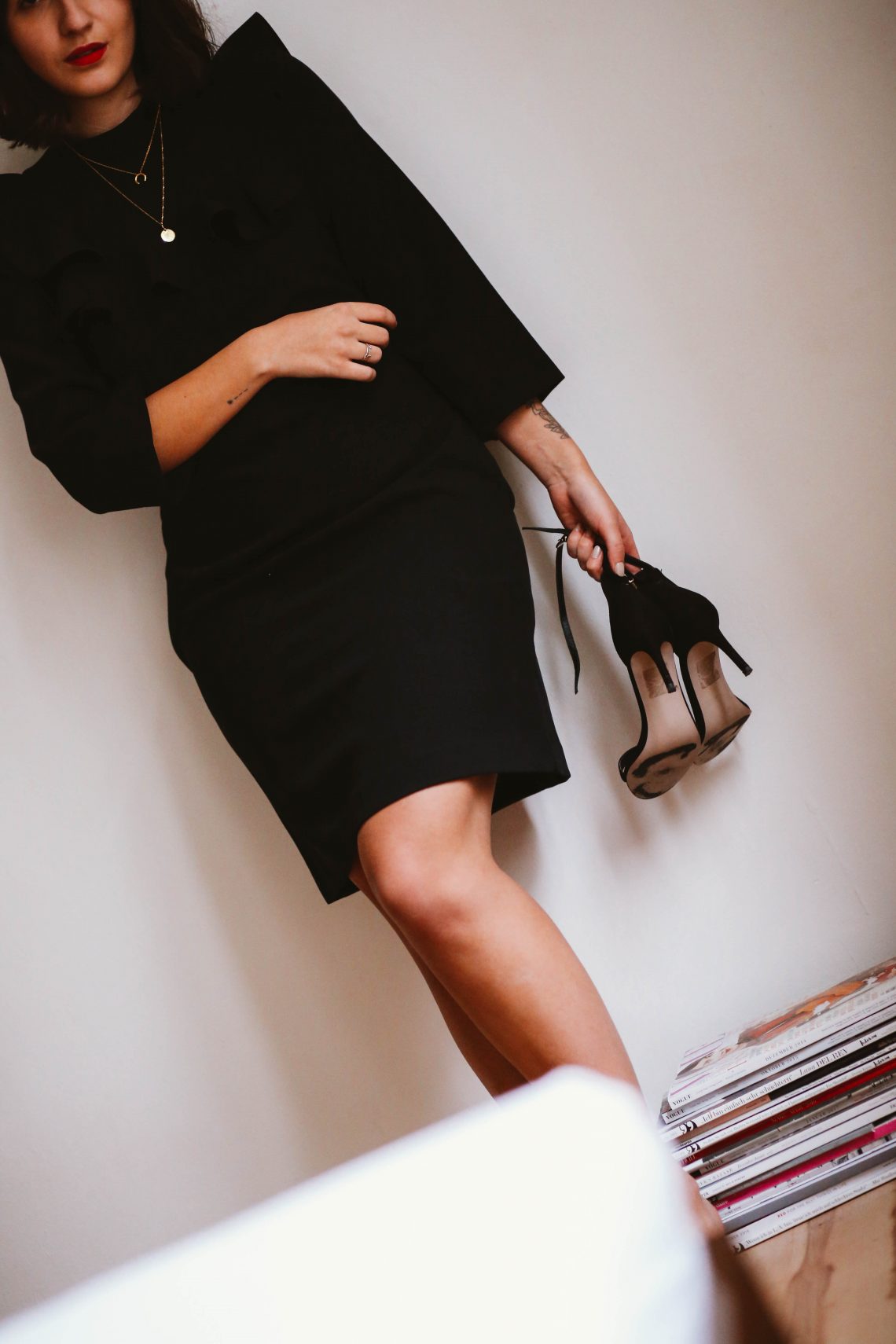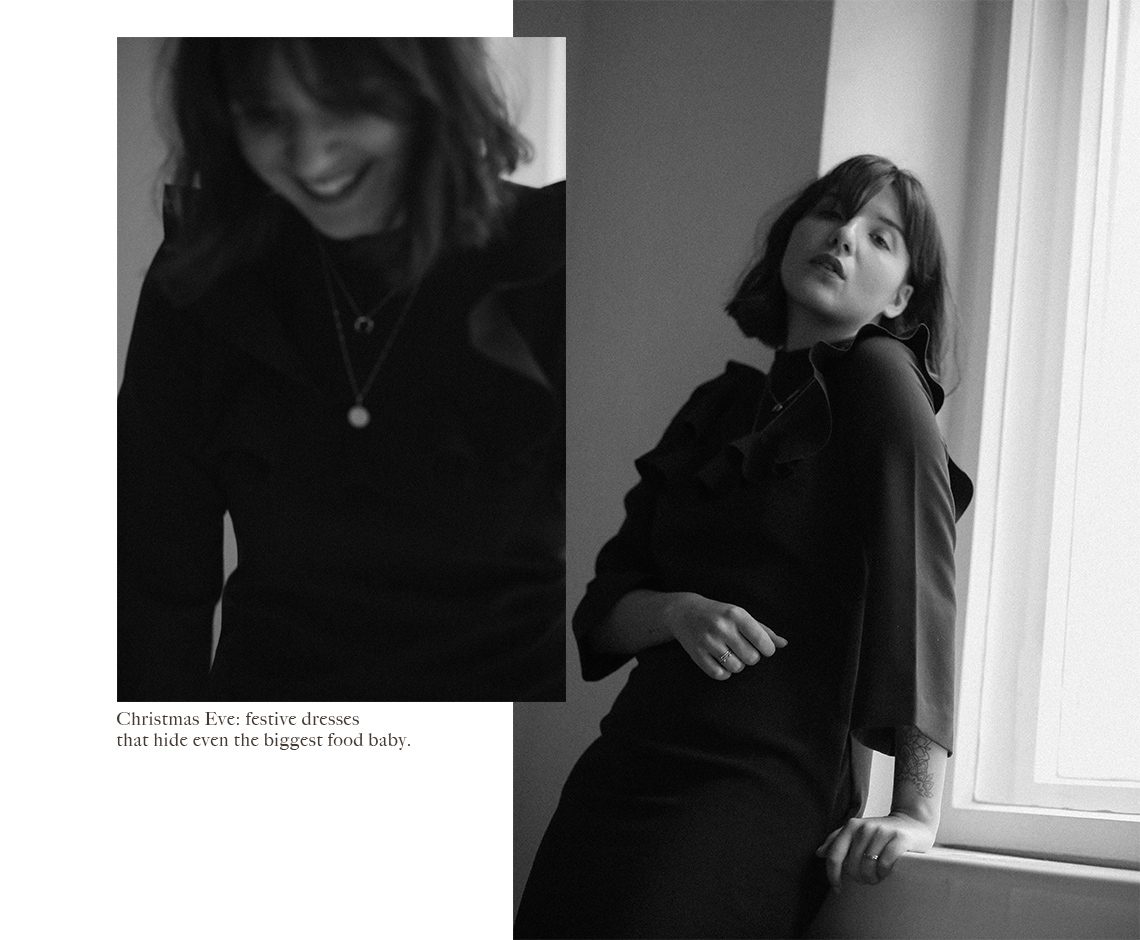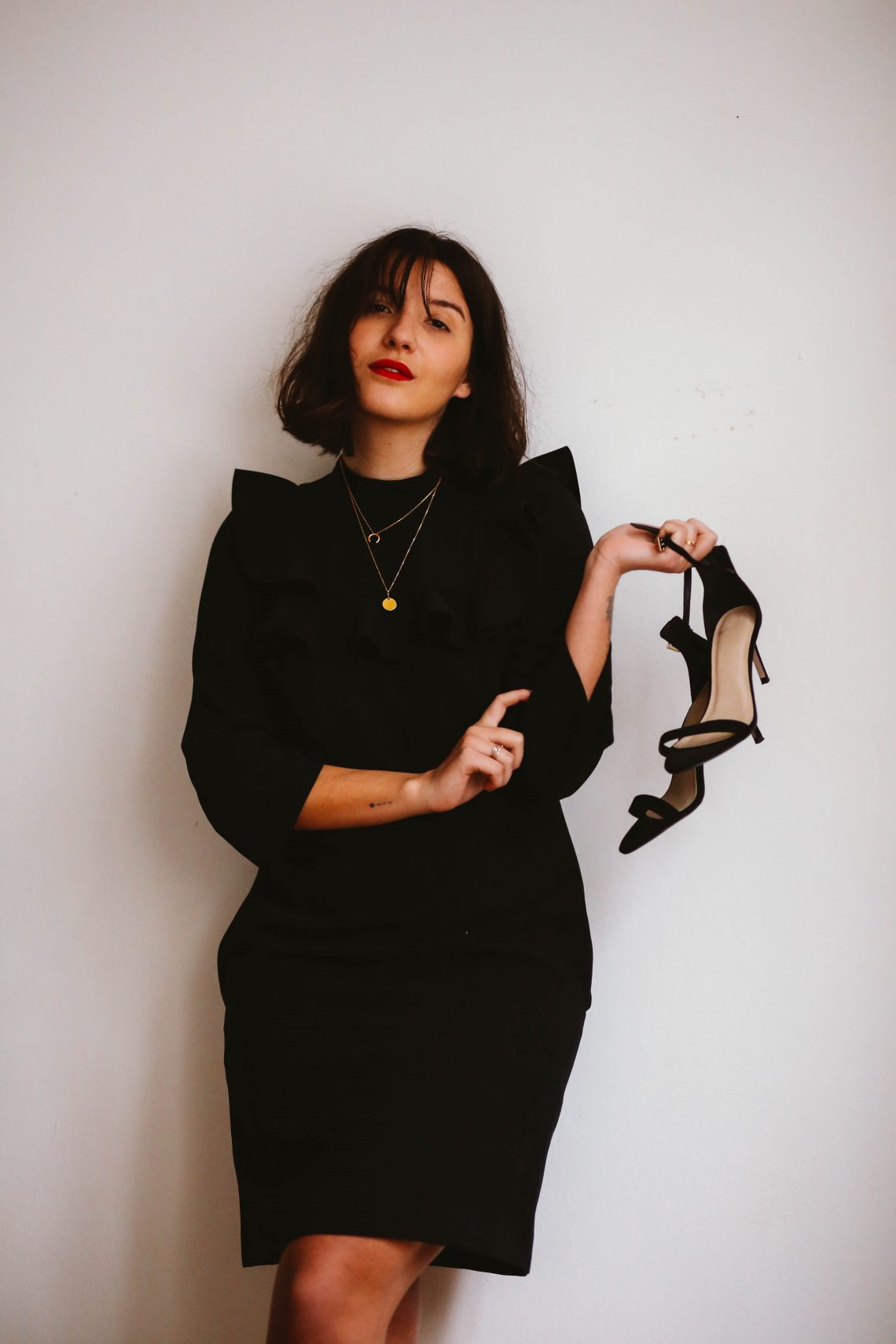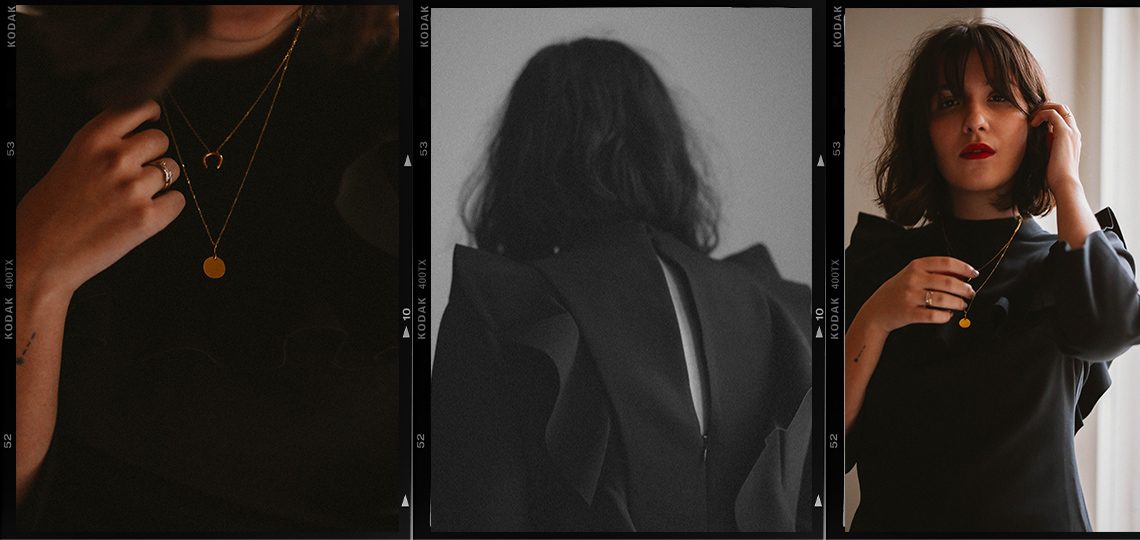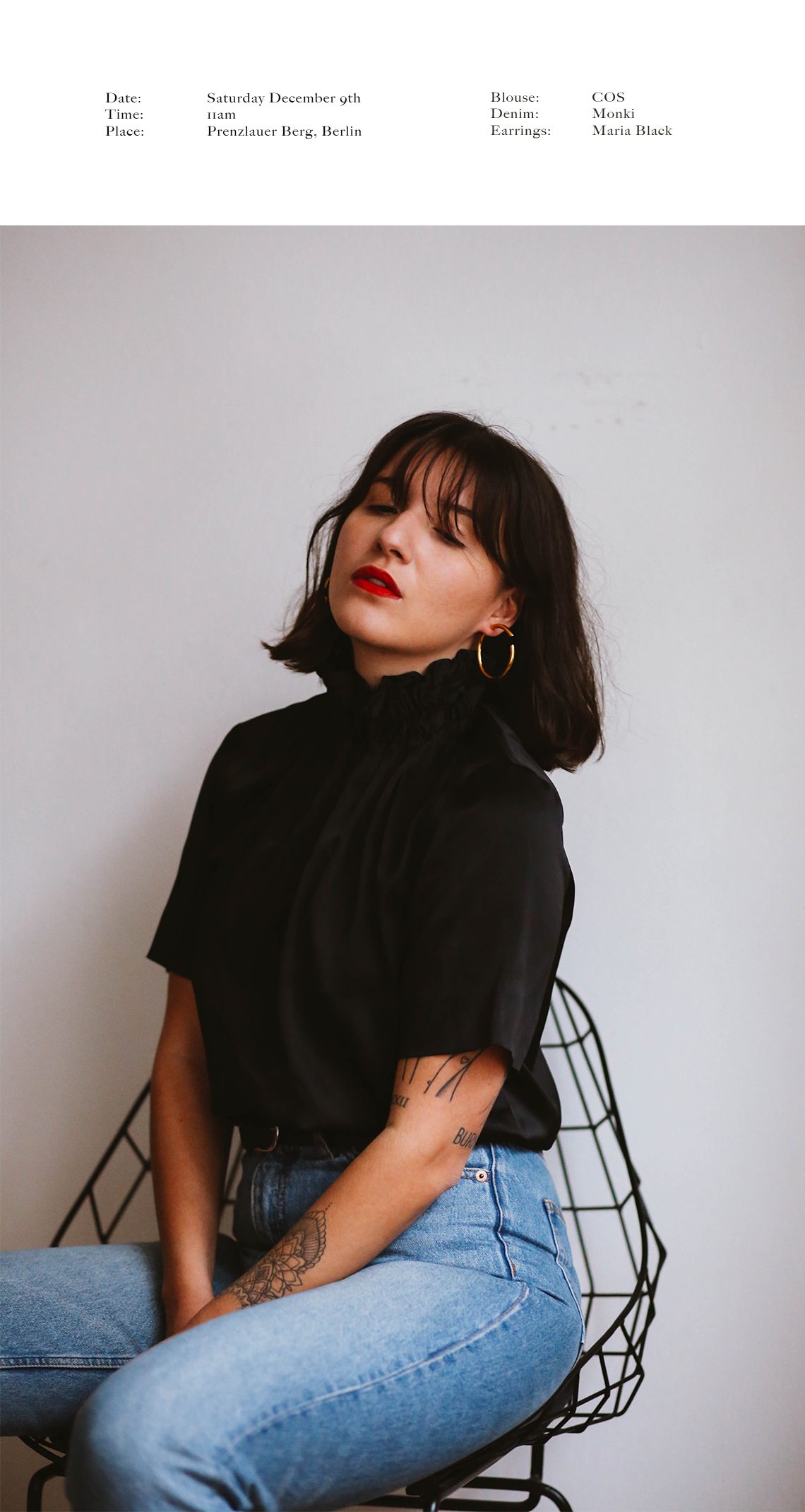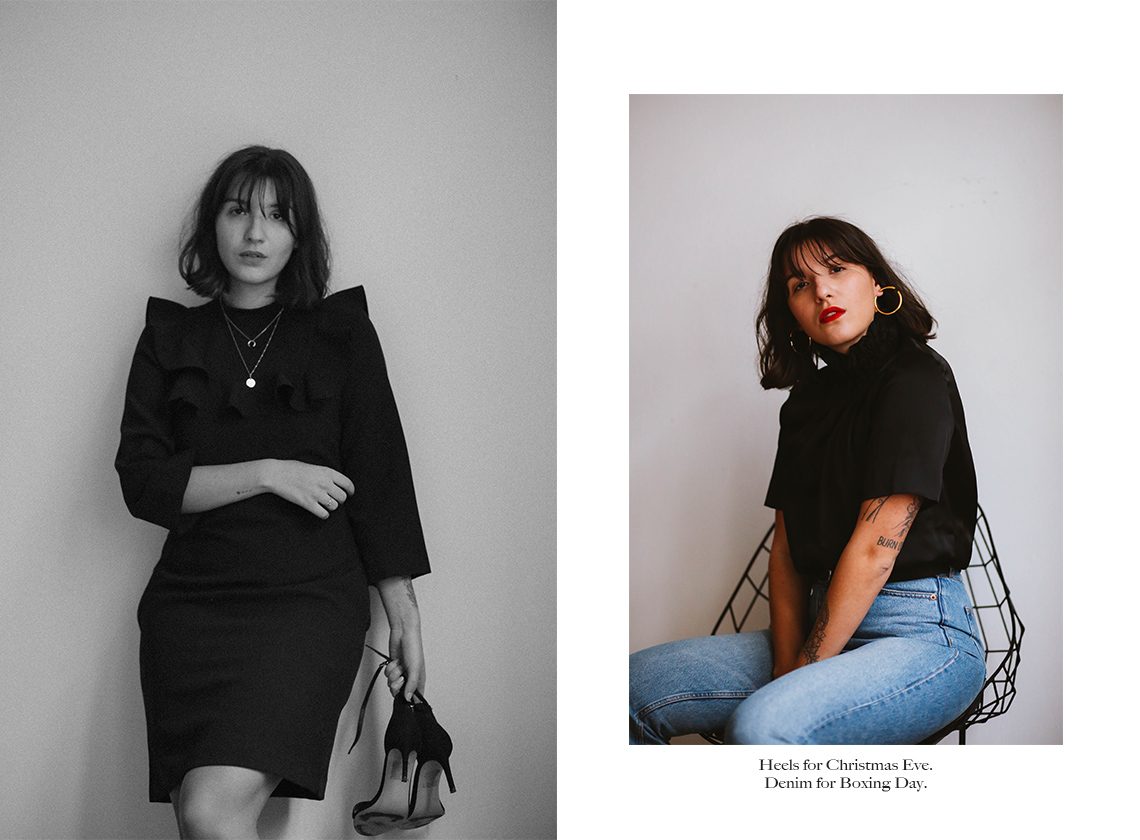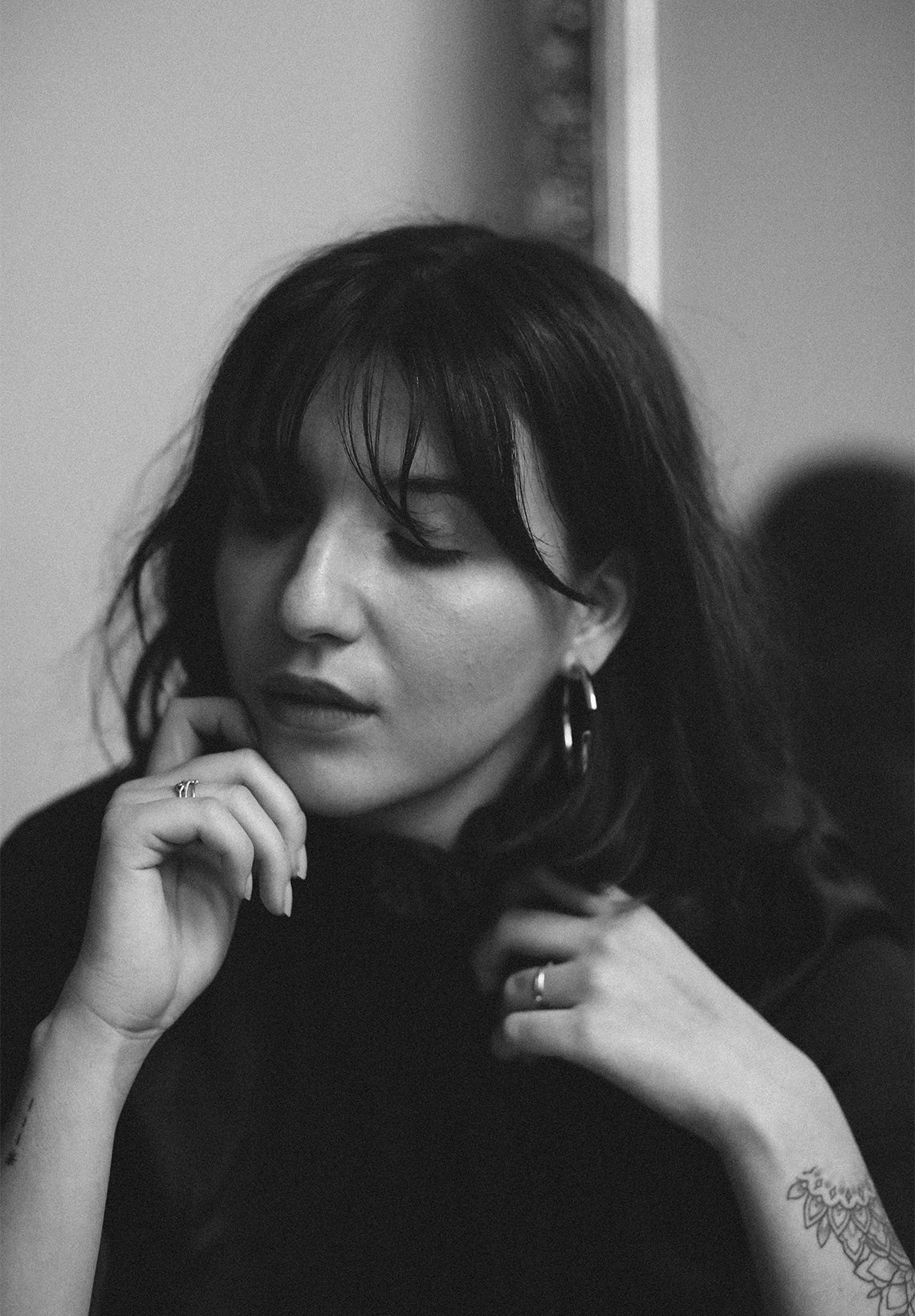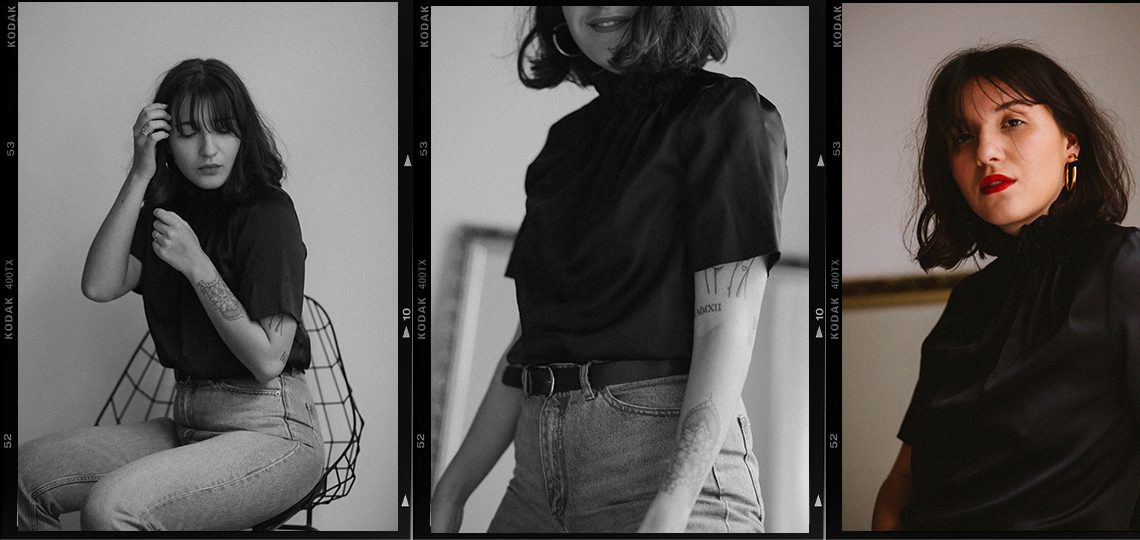 dress c/o BANANA REPUBLIC  |  necklaces c/o MARIA BLACK  |  blouse COS
denim MONKI  |  heels ASOS  |  rings c/o PD PAOLA
Christmas is celebrated differently in each and every family. It's a true fact and Christmas will always be nicest celebrated with your loved ones. This year I have been early in deciding what to wear (for once!) because usually I never plan what to wear and end up standing in front of my wardrobe for days. I don't like buying a new dress or a new blouse every year for the holidays but I will be honest with you that's what usually happens. This year I wanted to make sure to wear outfits over Christmas that I could also be wearing the rest of the year.
Christmas Eve is a little more formal for my family it's just my parents and my brothers and we (well I can only speak for my mum and me) like to dress up a little for the occasion. So I chose the first look – an easy BANANA REPUBLIC black dress with ruffle detailing. Boxing day is spent with my whole family and somewhat more relaxed, which is why I believe it's okay to wear my favourite pair of MONKI jeans for another feast prepared by my aunt. To make sure that the look still somewhat looks Christmas appropriate I am combining my new COS blouse with an extravagant collar detailing and of course red lips.
Both looks will sufficiently hide my tremendous food belly and they are easy to style so I can focus on the important things: my family and eating as much as I can.
Merry Christmas!