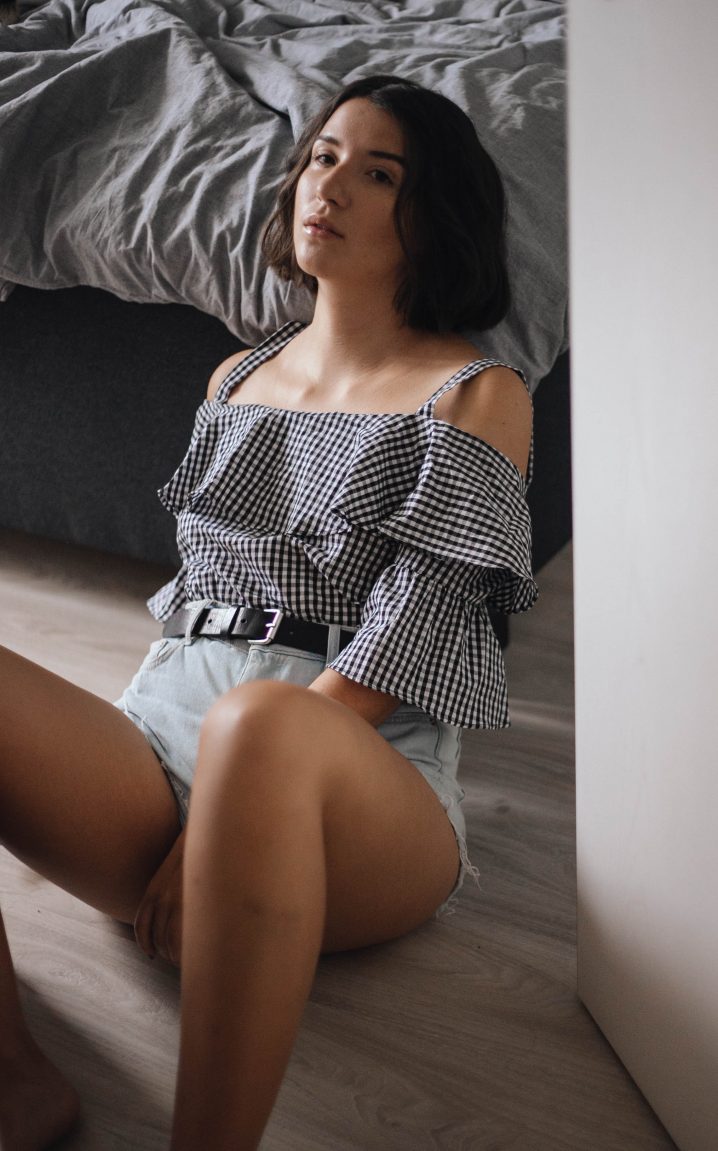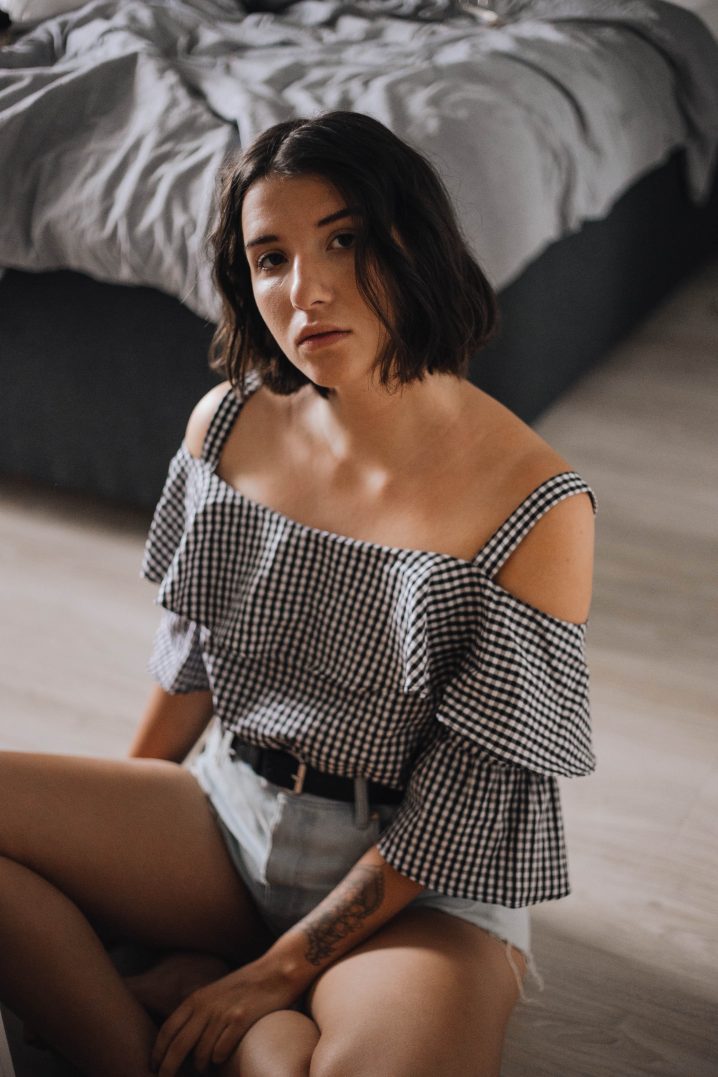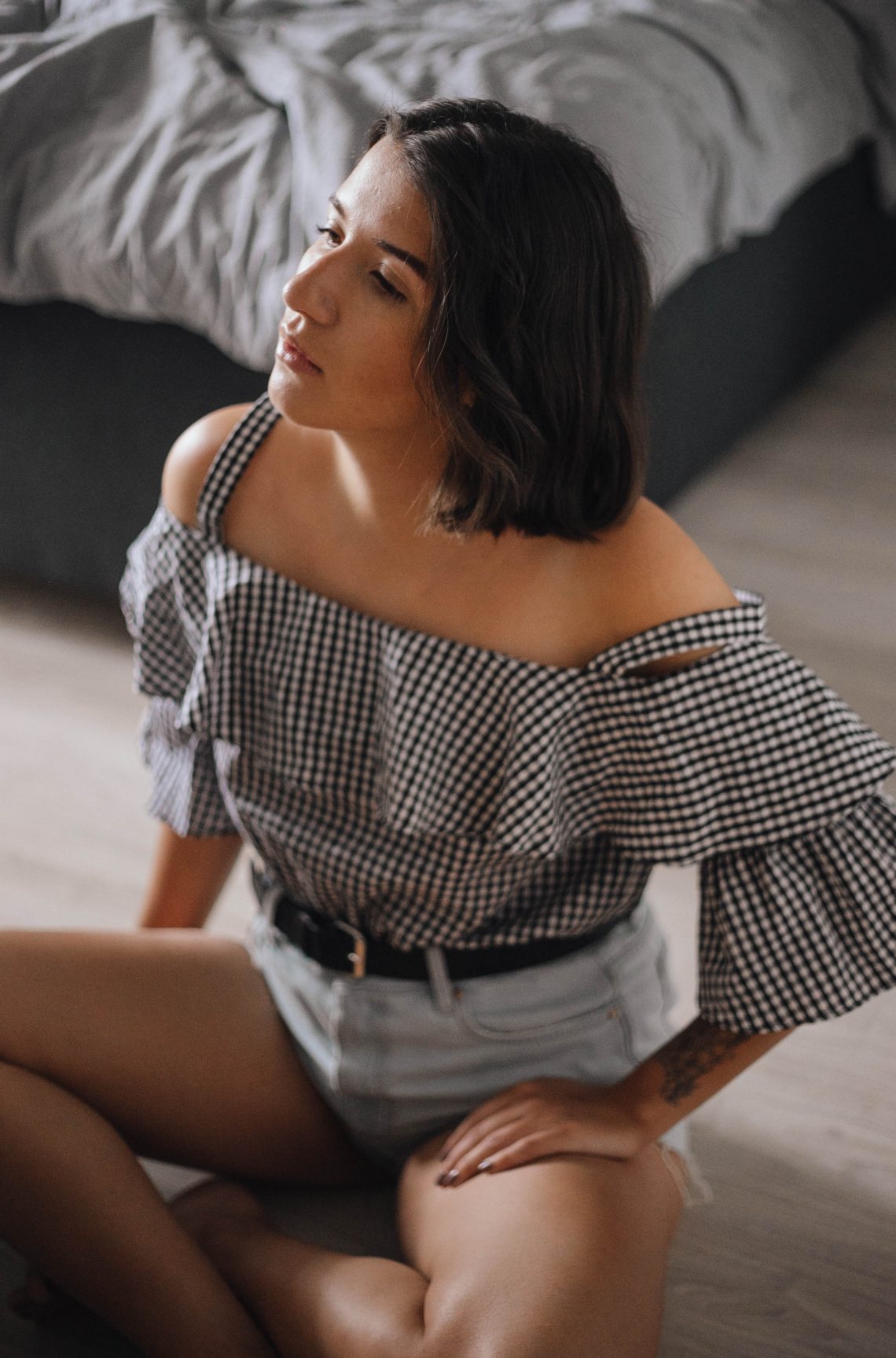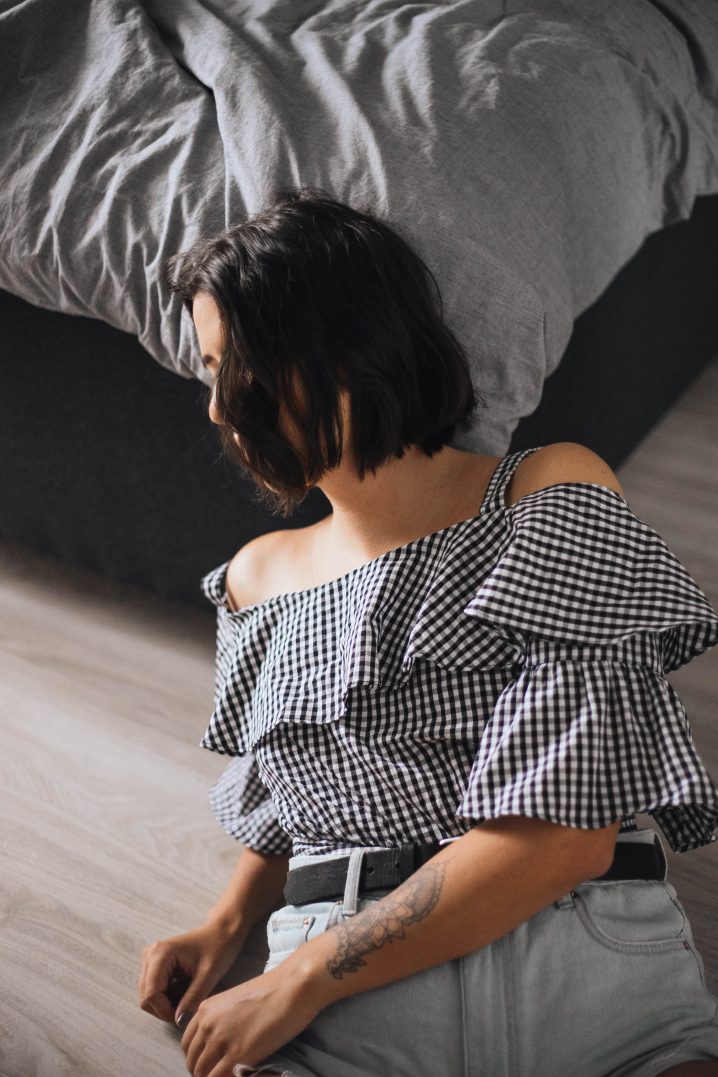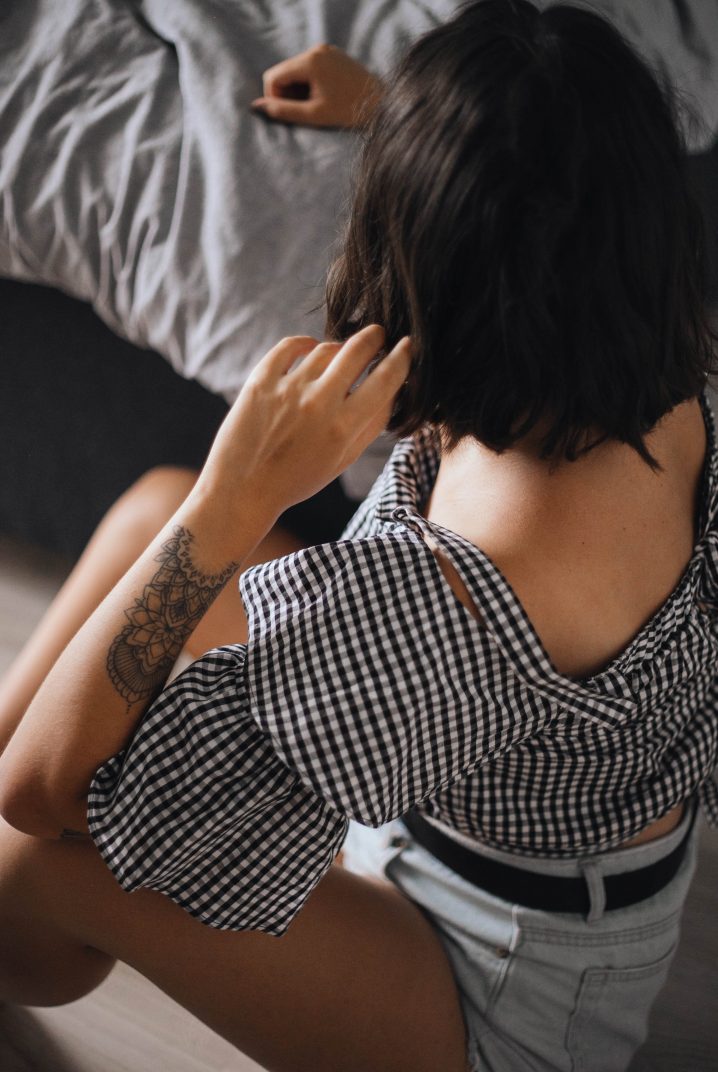 blouse c/o LOAVIES  |  shorts H&M  |  belt H&M
For my weekend wear I like to keep it simple but if I do happen to leave the house on a sunday I still want to look nice. So I often opt for a comfortable (read: a very loose fitting) pair of denim cutoffs or for the cooler season a pair of jeans partnered with a blouse that will transform the outfit from a staying-on-the-couch-all-day to meet-my-girls-in-that-cute-cafe outfit. My new LOAVIES gingham blouse ticks all the characteristics of the before mentioned blouse plus it has the cutest back detailing!
I also have a major gingham obsession right now – why I love the gingham trend? It's black and white – always a winner for me. It's a pattern but at the same time, it's so modest. It's a trend that is coming back – maybe not year after year but it will be back sooner than later. While many people believe gingham is only worn by conservative girls or older ladies I believe the opposite is true. Especially, if you wear it with your favorite band shirt or a pair of Dr. Martens. I have added all my current gingham crushes for you to shop!

How do you like the whole gingham trend that is taking over Social Media slowly?