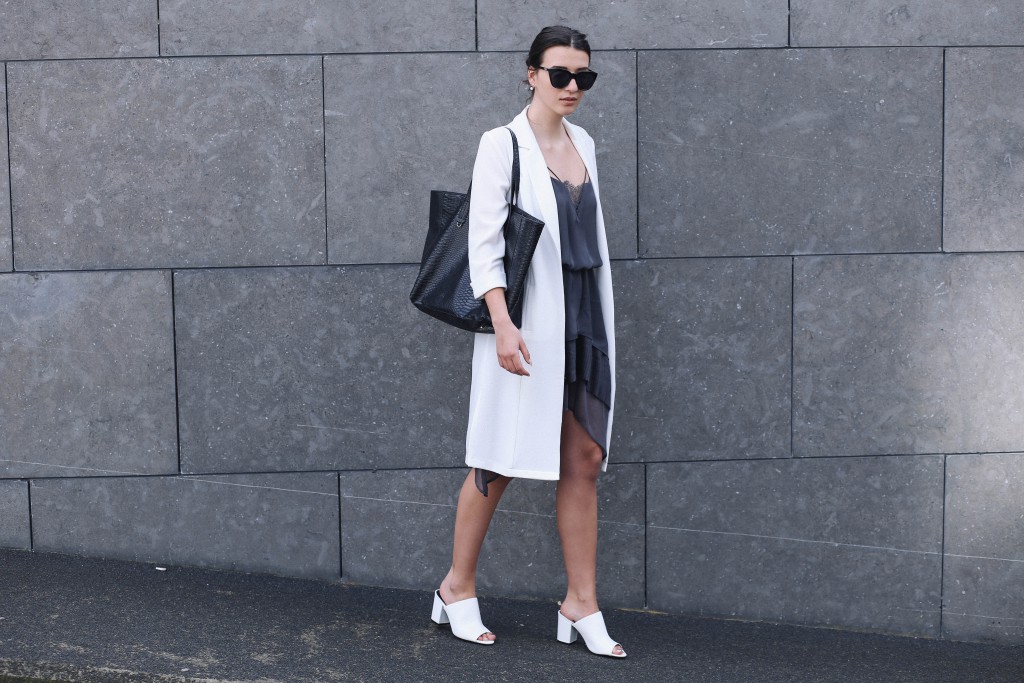 Coat – Asos  |  Dress – H&M  |  Bag – Mango  |  Mules – Forever21
Sunnies – Lespecs  |  Watch – Swatch  |  Earrings – Asos
Finally I can wear my white mules out – I have talked about my mules obsession on the blog before. Now it's finally warm enough to actually wear them without being cold or worrying about sudden rain. This outfit looks quite dressed up so I didn't want to wear super high heels (I also like to stay comfortable during the day) to make it even more dressed up. I also want to mention again that these mules have the perfect height for all girls out there that do not like to torture their feet all day long but somehow still want to wear a bit of a heel.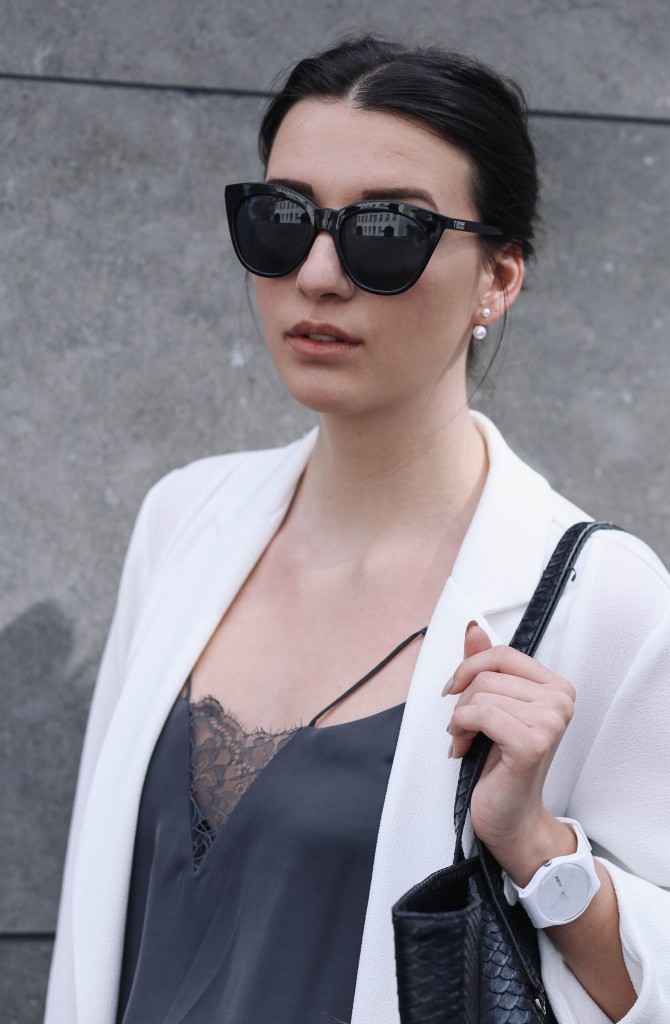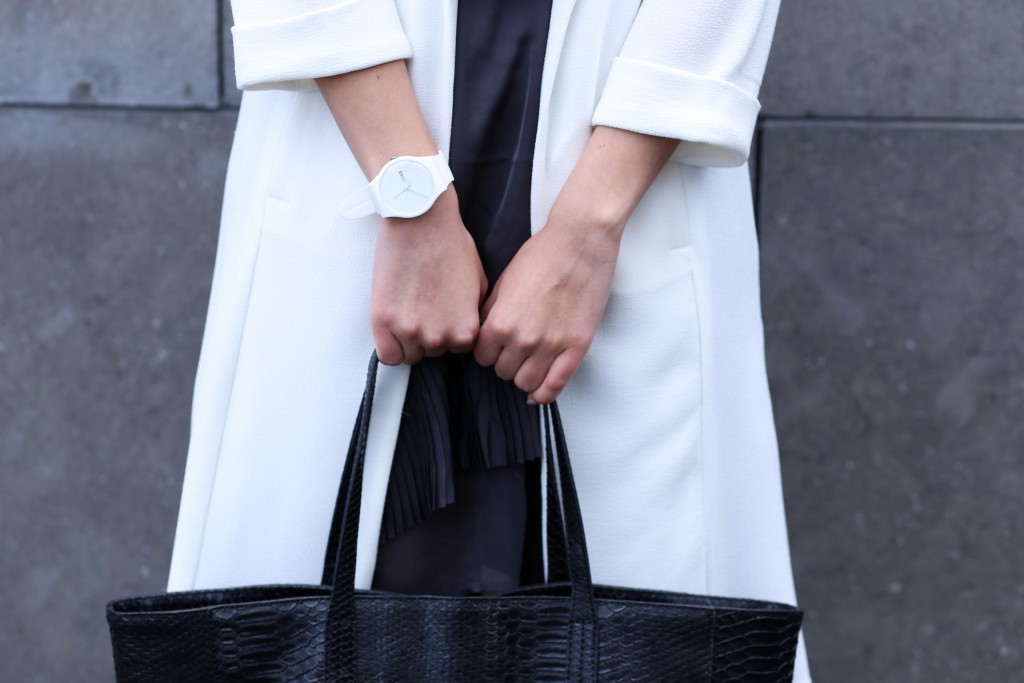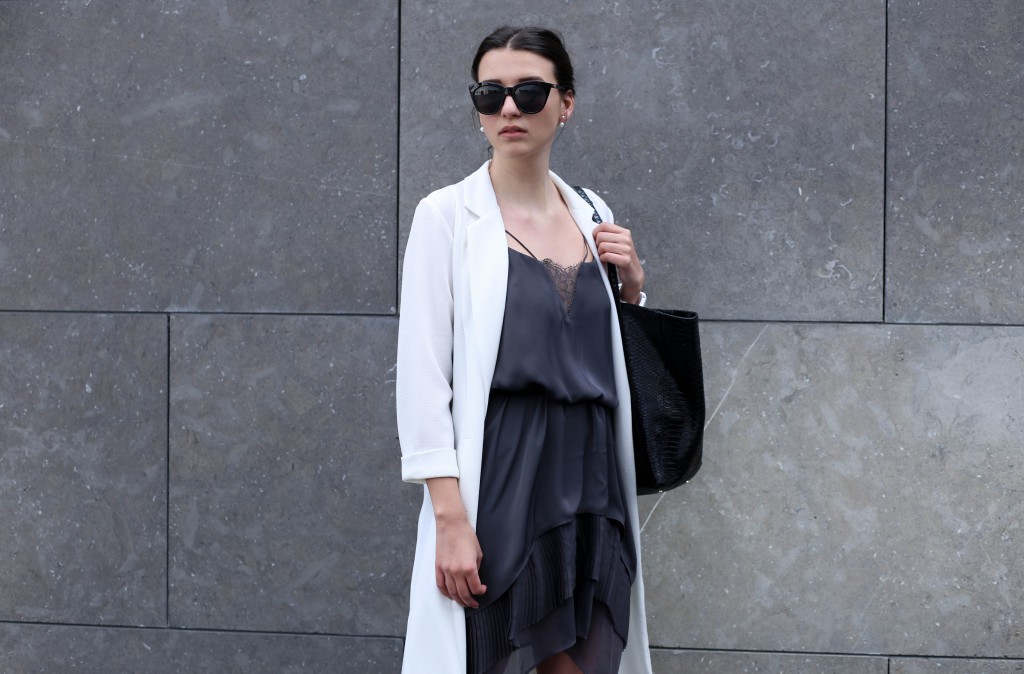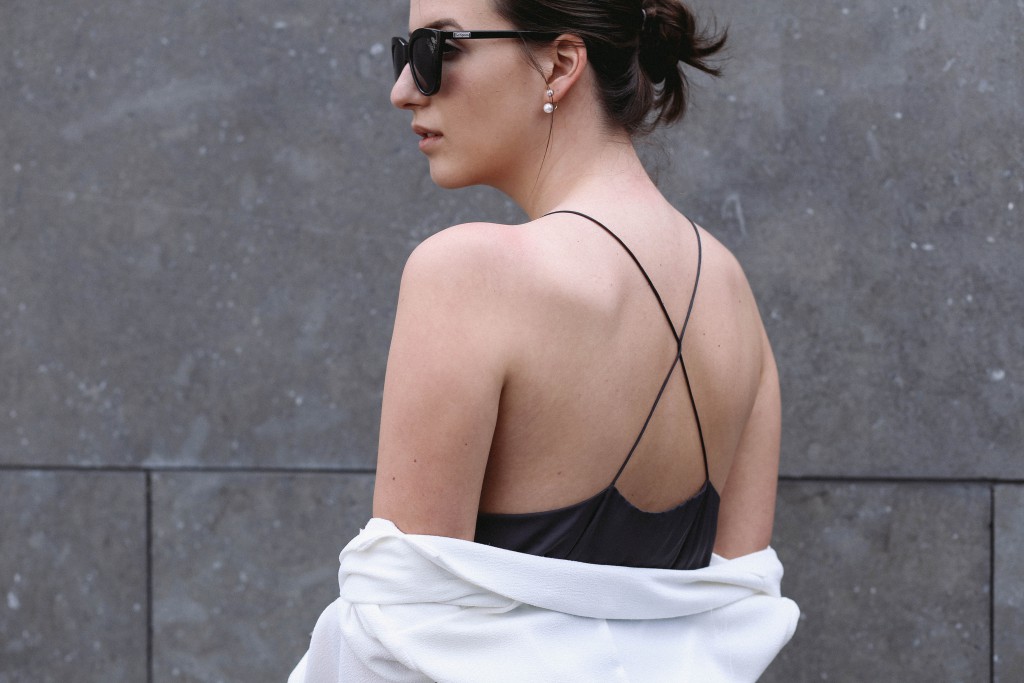 Thanks to the dress's nice back you could easily change it from a day-to-day outfit to a night outfit. Just add a nice clutch and maybe some red lipstick and you will be the highlight at your girls night out! Personally, I don't really do bold accessorize but I do think the outfit would still work with bigger earrings and a more glamorous hairstyle – it really all depends for what you are dressing, right?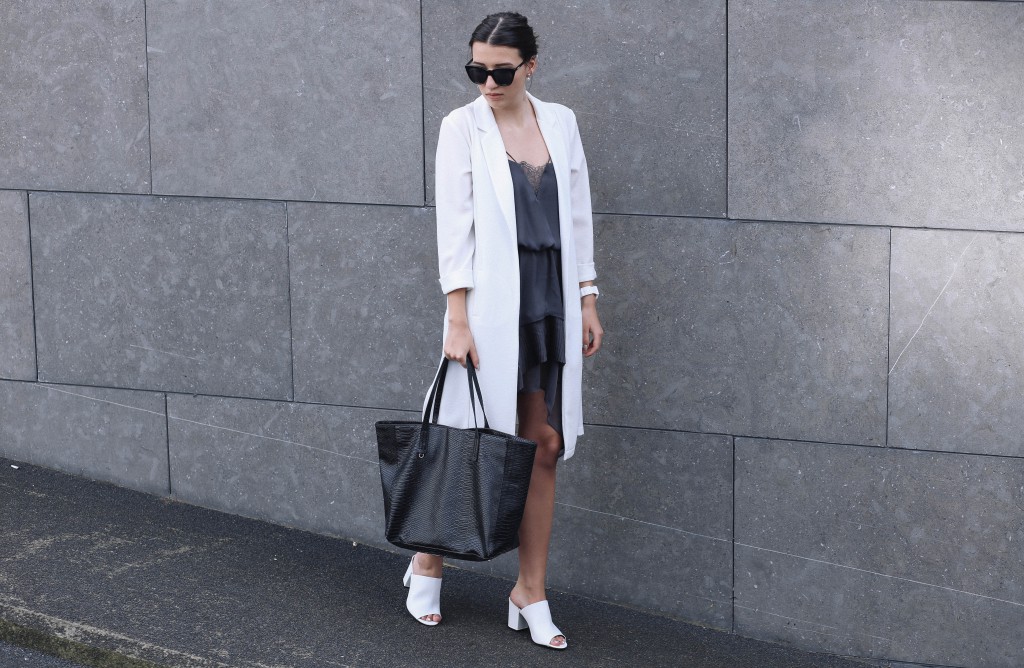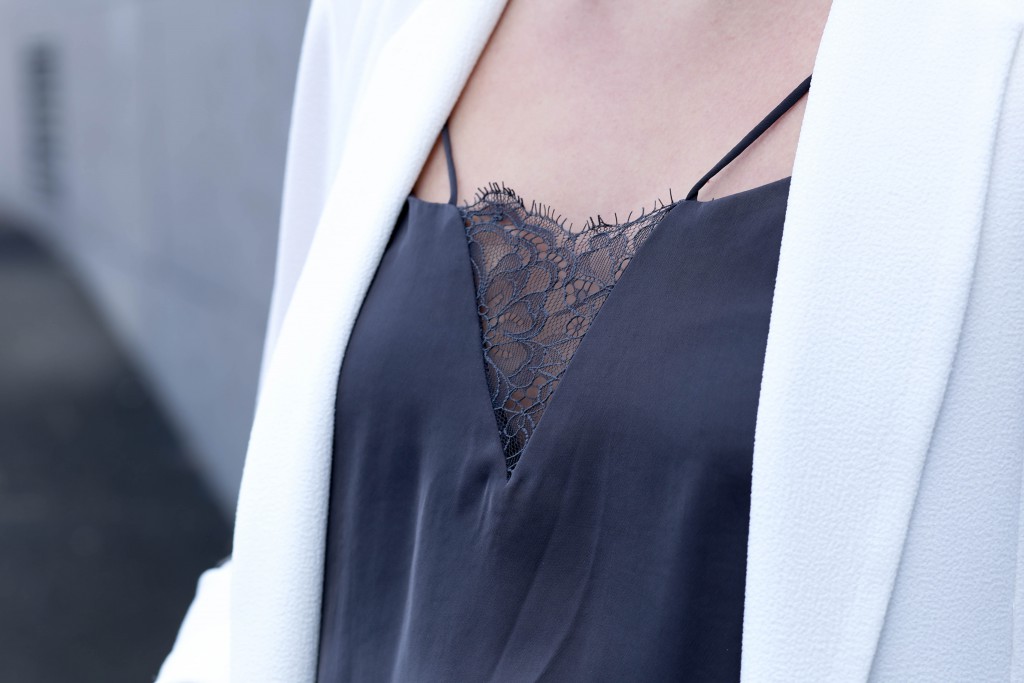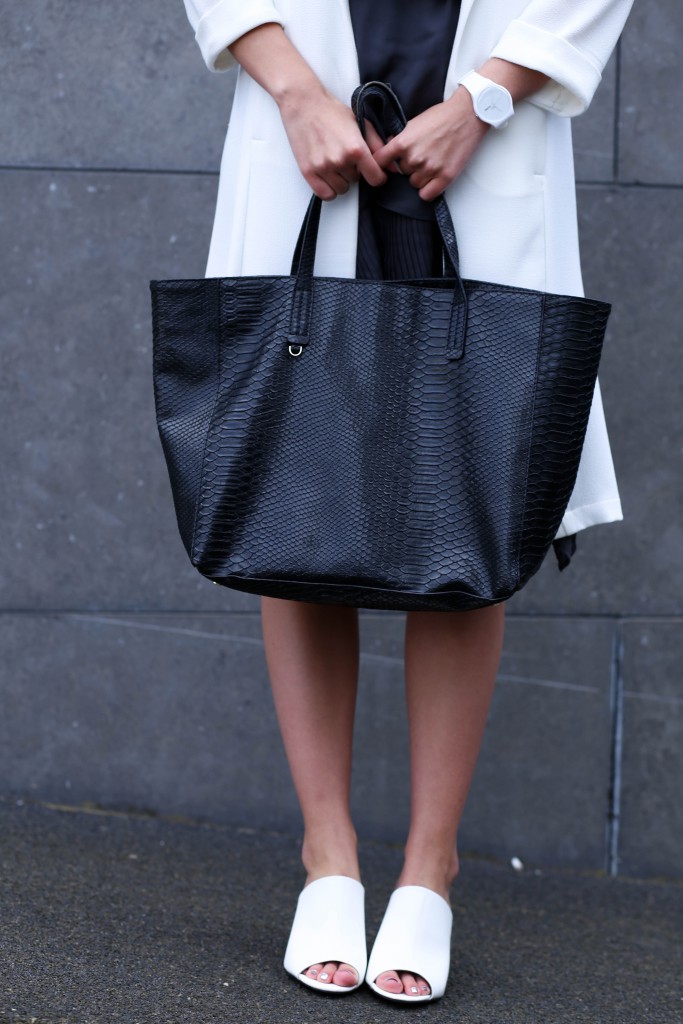 All Photos taken by Elyse Isebia.