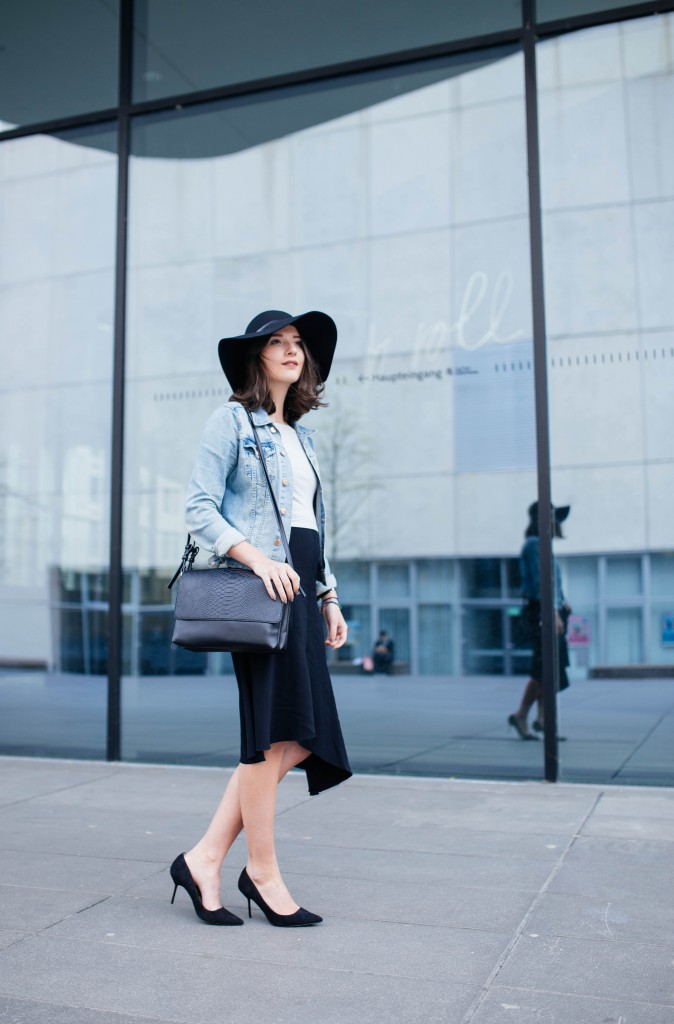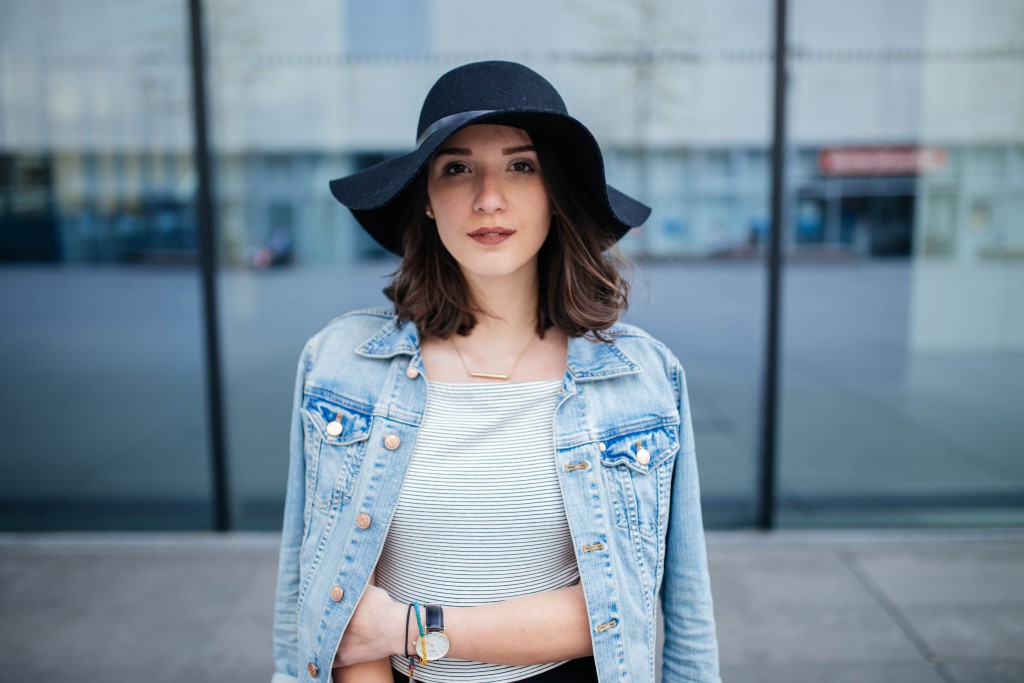 Jacket – H&M  |  Top – Monki  |  Skirt – H&M Trend  |  Watch – Breda *
Hat – Sportsgirl.au  |  Bag – Mango  |  Pumps – Zara
Hello everyone! Today I got something a lot more feminine for you than the last outfit – I like to mix it up at the moment. My boyfriend has recently purchased a new camera and this was the first shooting with it (btw why can everyone afford a super expensive SLR except me). He also picked out at least half of the outfit I just added the shoes, the hat and the jacket. Sometimes if I don't know what to wear I turn to him for some advise. Usually, I only get outfits involving high heels and short skirts (he is a man after all), but this outfit was really different and quite me so I thought why not? I have talked about the skirt on the blog before and it has definitely become one of my dearest wardrobe friends. Unfortunately, I lost some weight and the fit is not perfect anymore – I hope I can get it changed soon!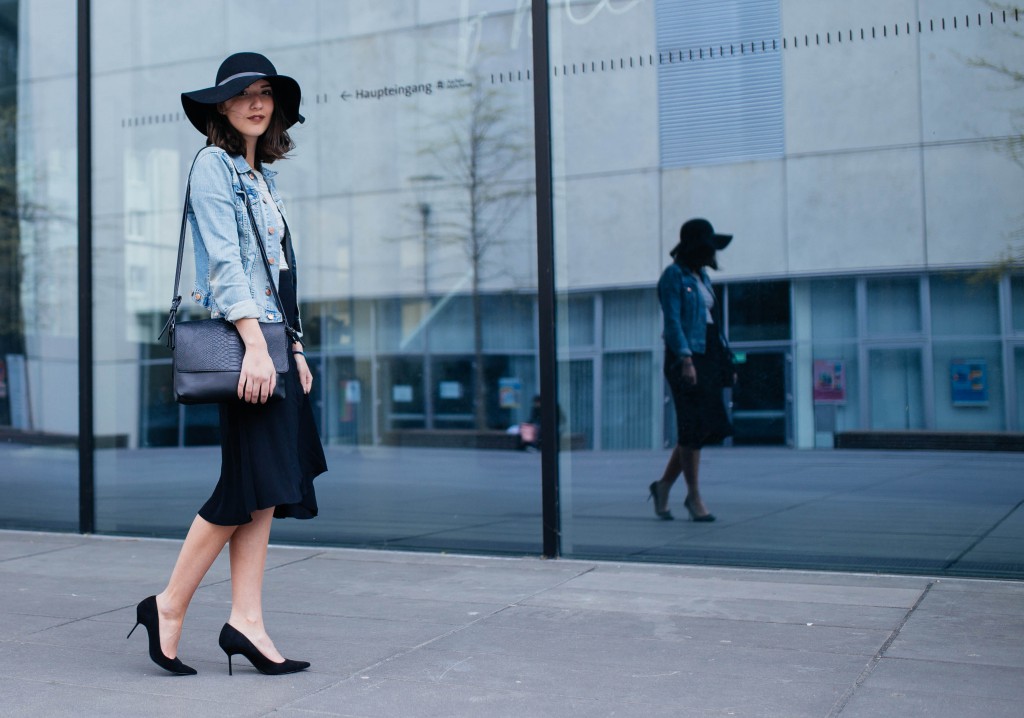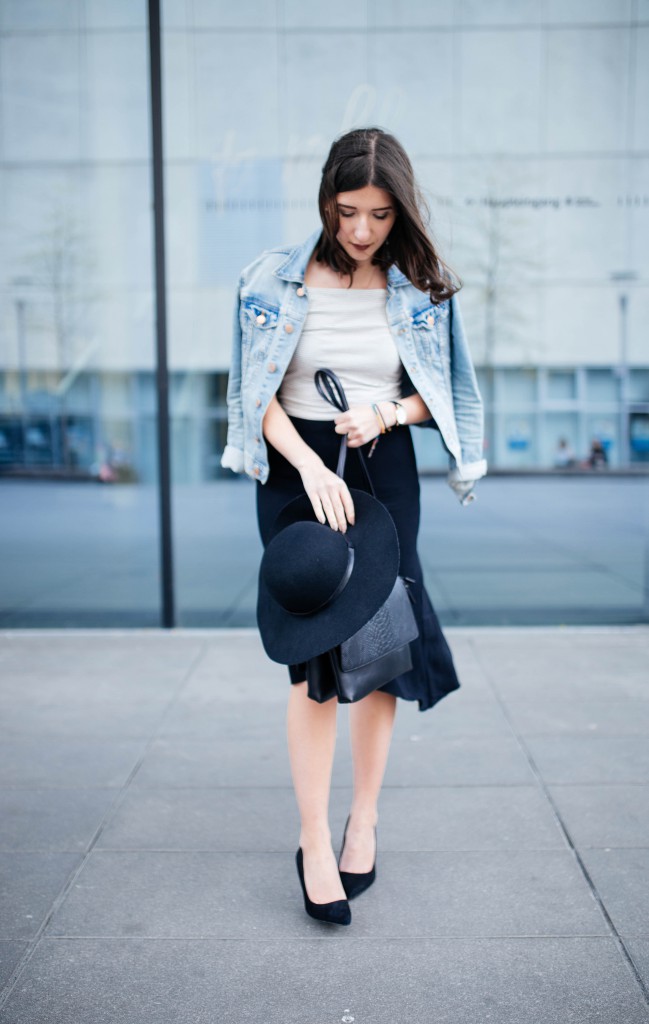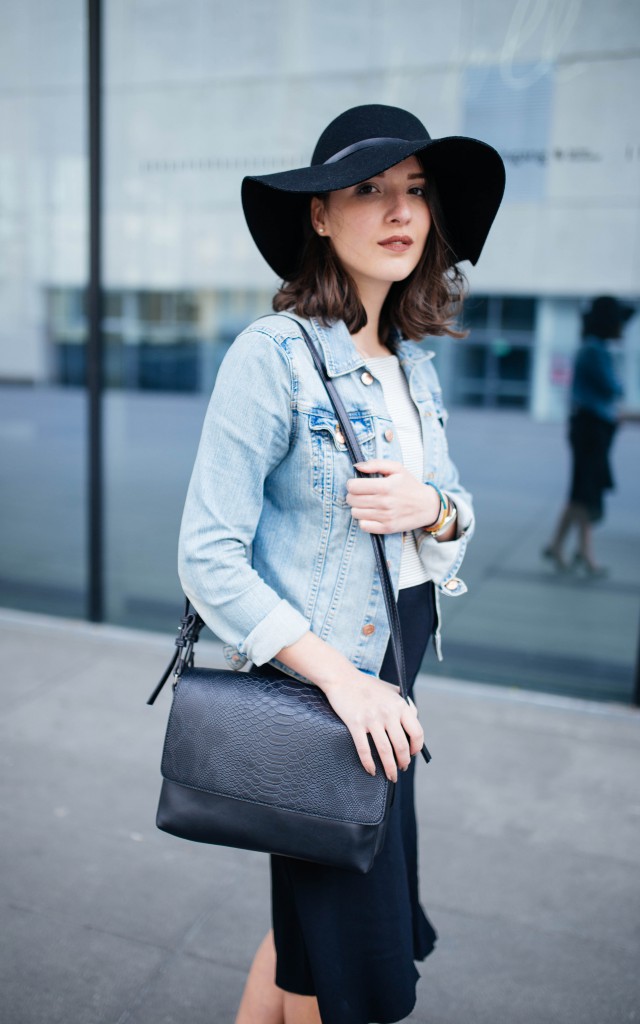 I never know what to think about floppy hats – I love them on others! But on me? I don't know. Do you think I can pull it off? I bought this hat in Australia and wore it all the time and I never questioned it. Maybe it's one of those pieces you only wear in a different country. I have a couple of "Australia-pieces" that I don't wear in Germany because it just seems wrong.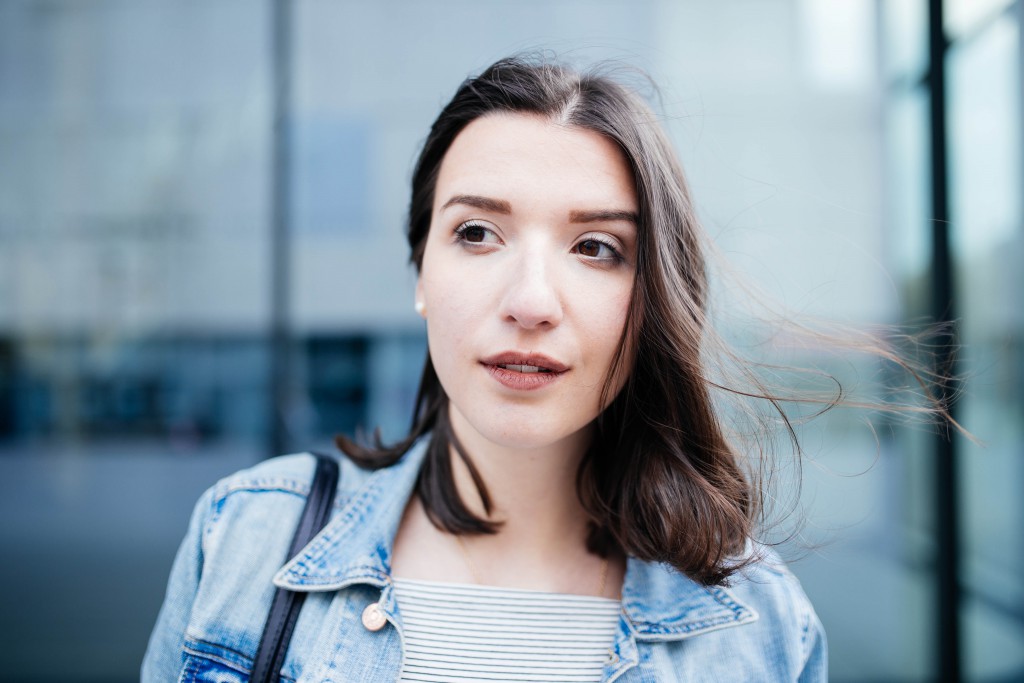 All photos taken by tooloudvisuals.