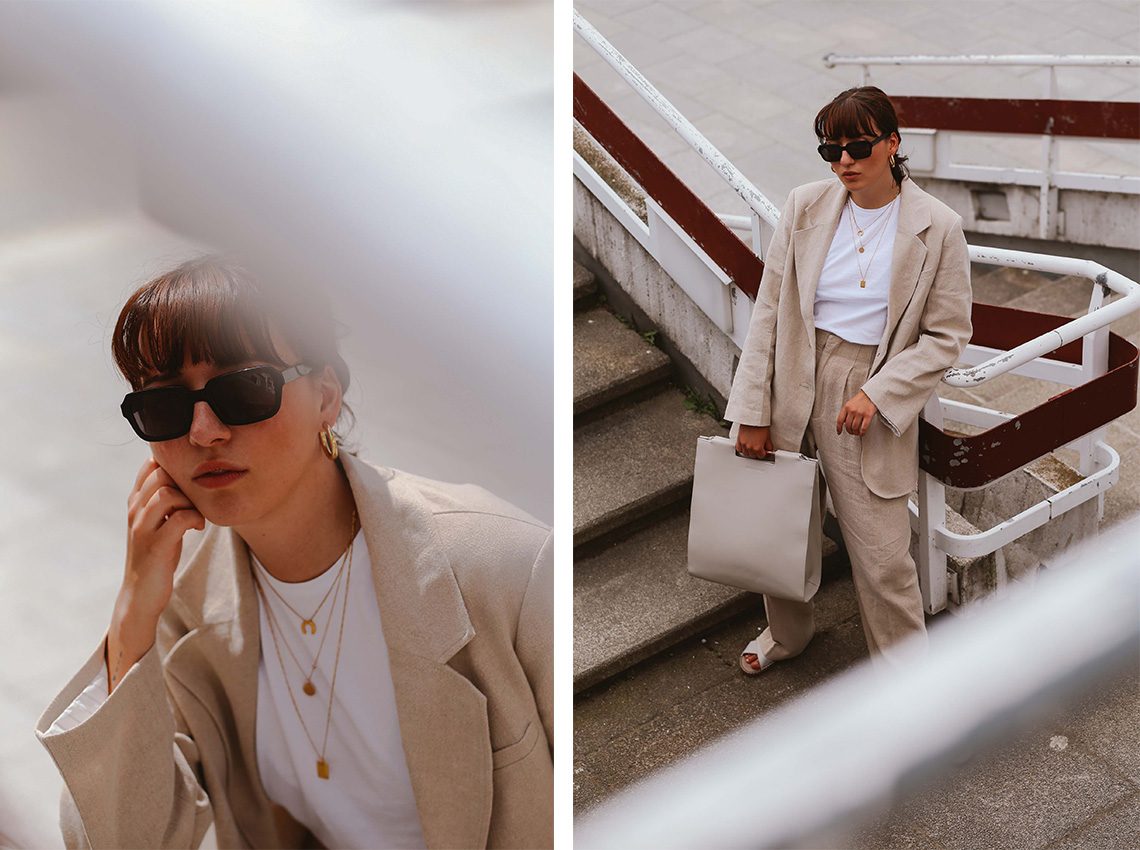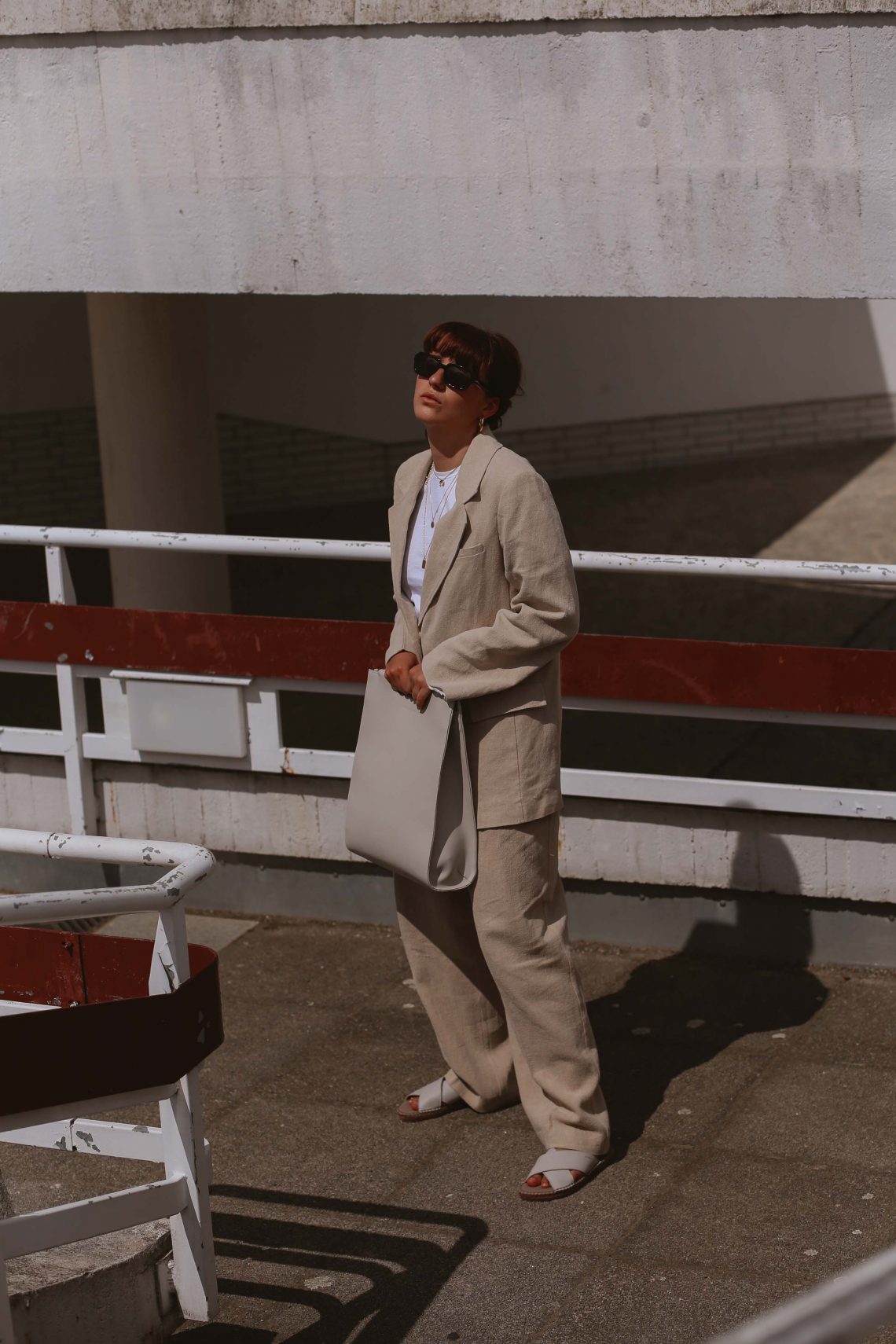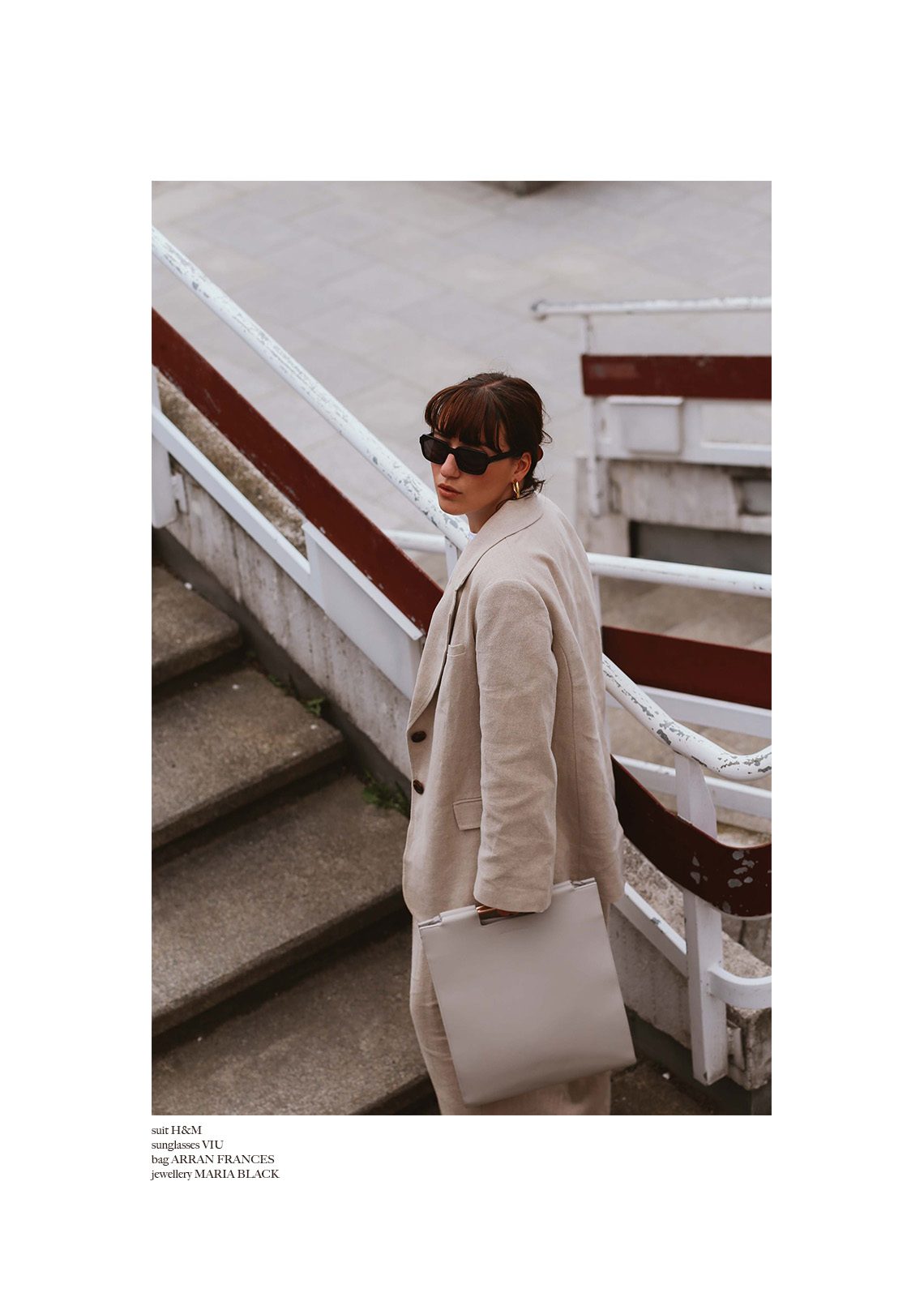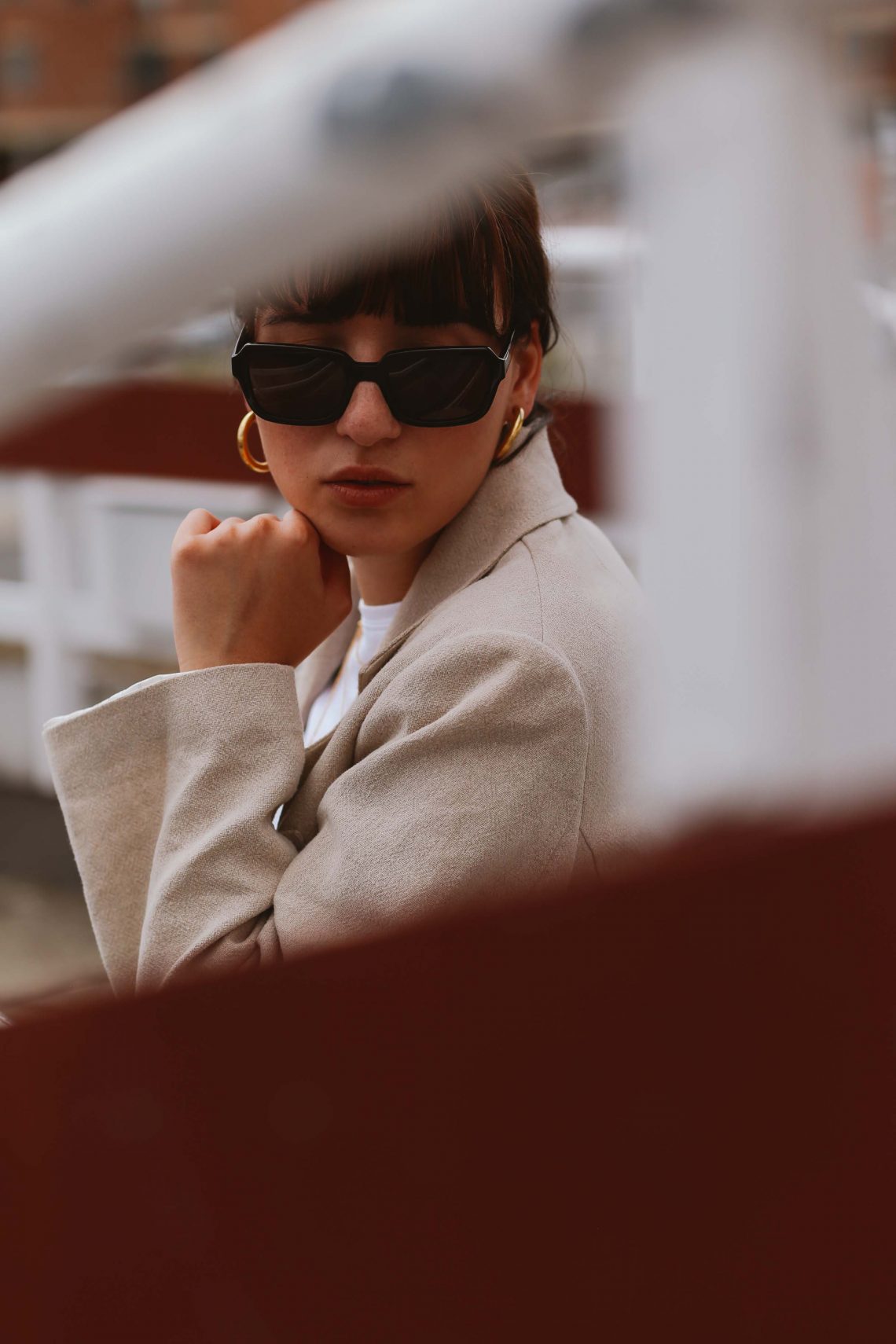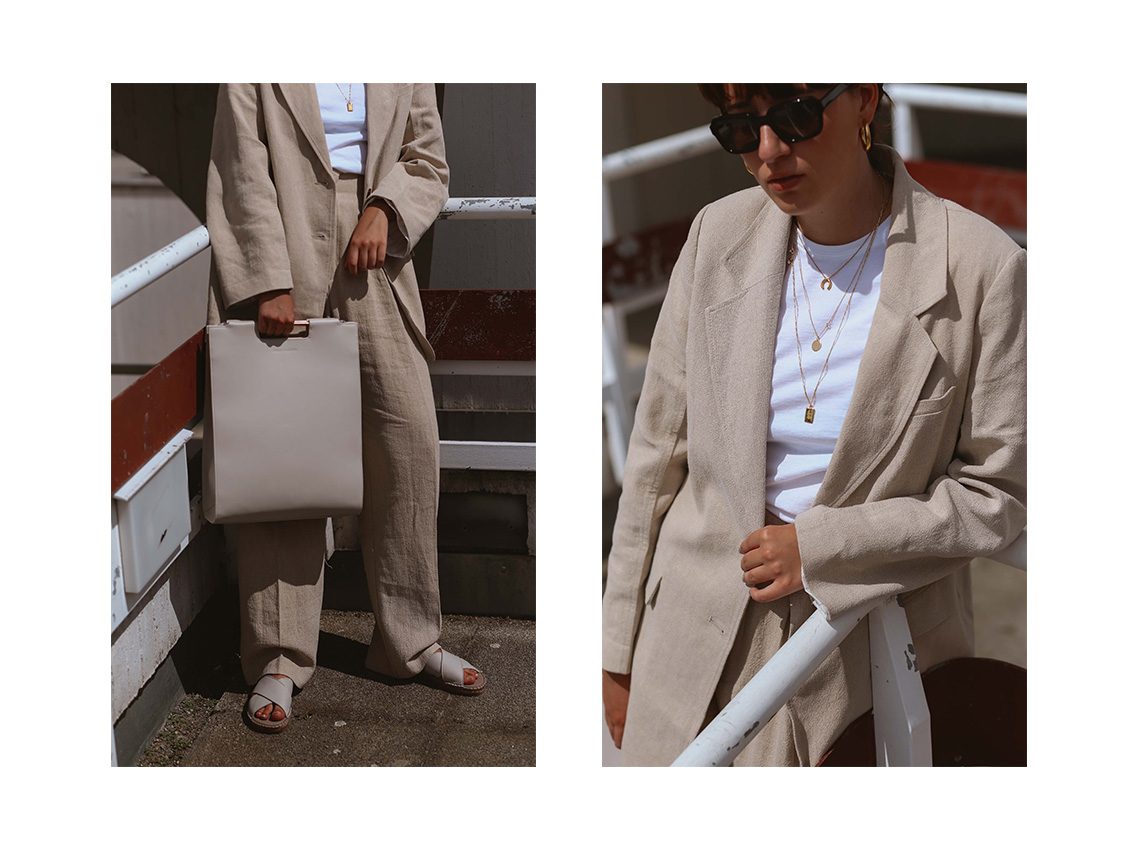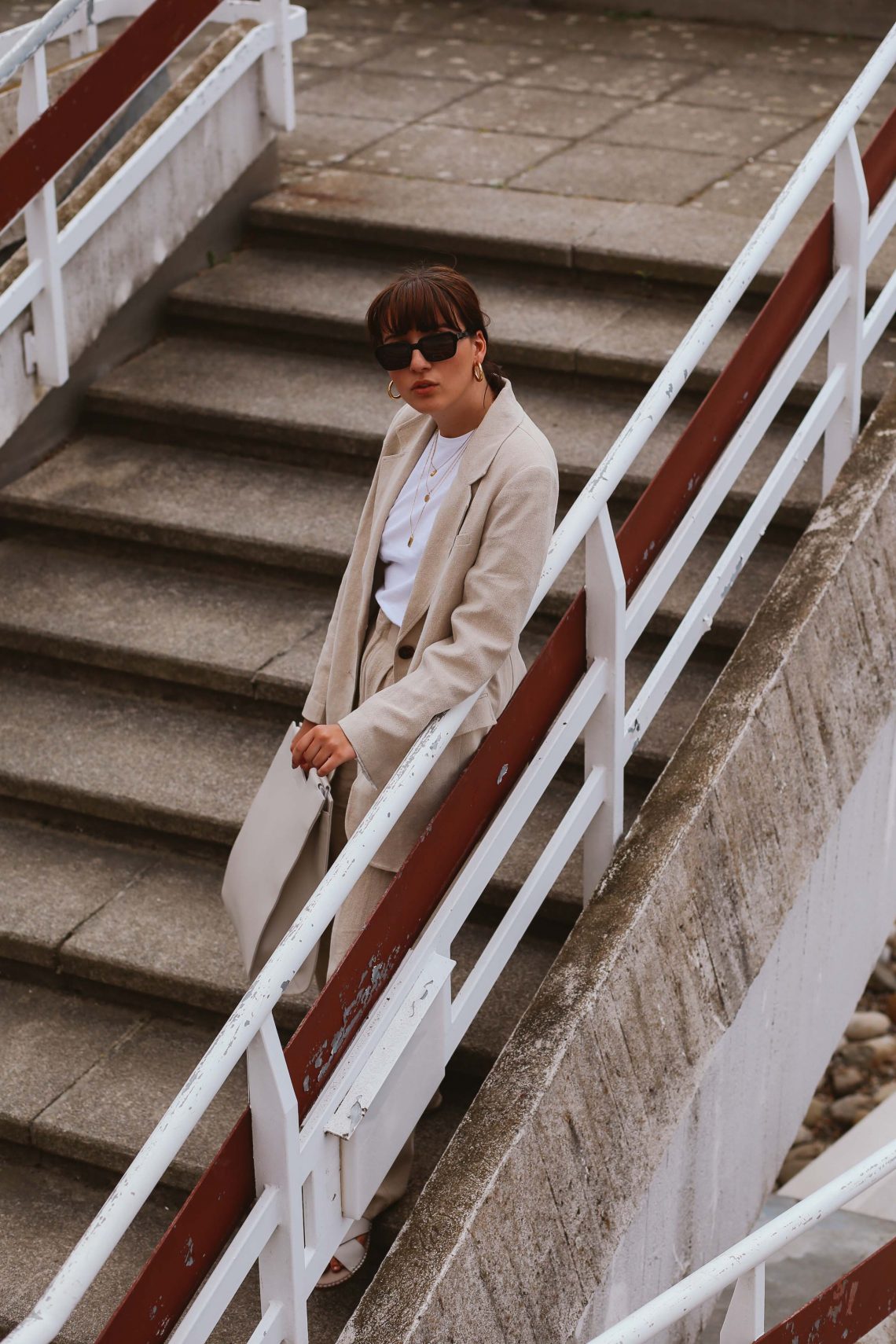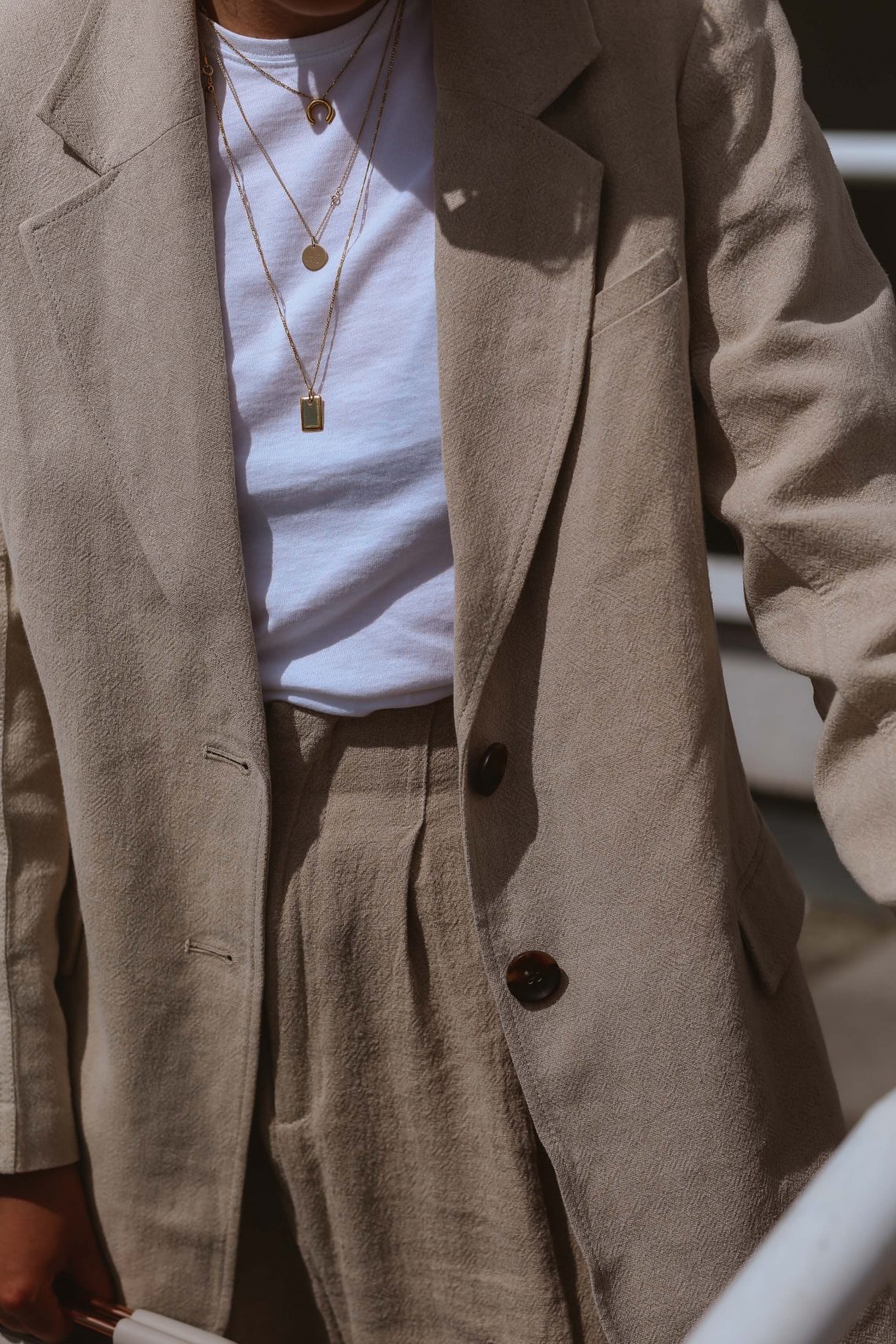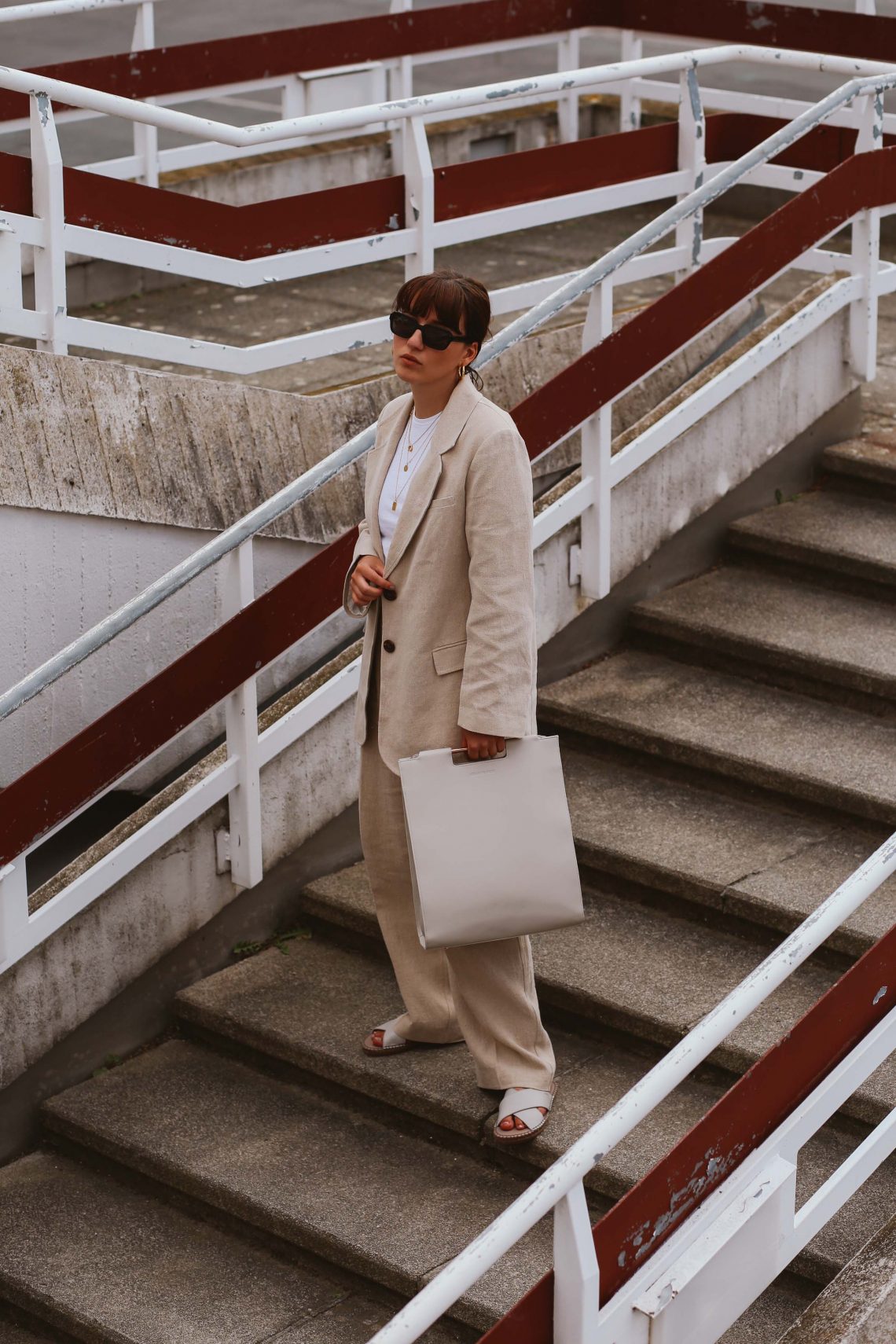 suit – H&M TREND  |  tee – c/o FUNKTIONSCHNITT  |  sandals c/o ACT.  |  bag c/o ARRAN FRANCES  |  sunglasses c/o VIU  |  jewellery c/o MARIA BLACK
Linen tailoring is the best kind of tailoring for a hot summer day. As you know by know I still like to wear long trousers even if its boiling hot outside. Hence, I need to make sure that the materials I choose for my suits are summer compatible. What works very well for me is linen, especially in natural tones as I feel it cools you down a little more than a black linen suit. The pants  of my H&M TREND linen suit are extra wide. Please bear in mind that linen will widen once you wear it. So make sure that your pants are fitted on your hip or waist depending on the fit you are looking for, otherwise the pants might not fit well after the first wear anymore. Mine have definitely widened with every wear but the waist is still fitted – so it's perfect for me!
The blazer has been on high rotation as it works perfectly with a pair of light jeans, suit pants or even a mini dress. The boxy, masculine cut is also a nice contrast to an otherwise feminine look. Yours truly likes to play with silhouettes and gender roles lately. I added a white tee to this outfit as it's the easiest way to wear the suit on an everyday basis. For an evening out you could also wear it with only a bralette underneath and a bold lipstick. For accessories I tried to add pieces that are in the same natural color scheme as the suit. Hence, the ACT. espadrilles and the off-white ARRAN FRANCES bag. I absolutely adore my new VIU sunglasses and they work well as another masculine piece.
On a whole different note I am still searching for a silk summer set, a wide pair of black silk pants and a kimono like silk blazer would be a dream come true. But finding such a thing seems to be a piece of work!