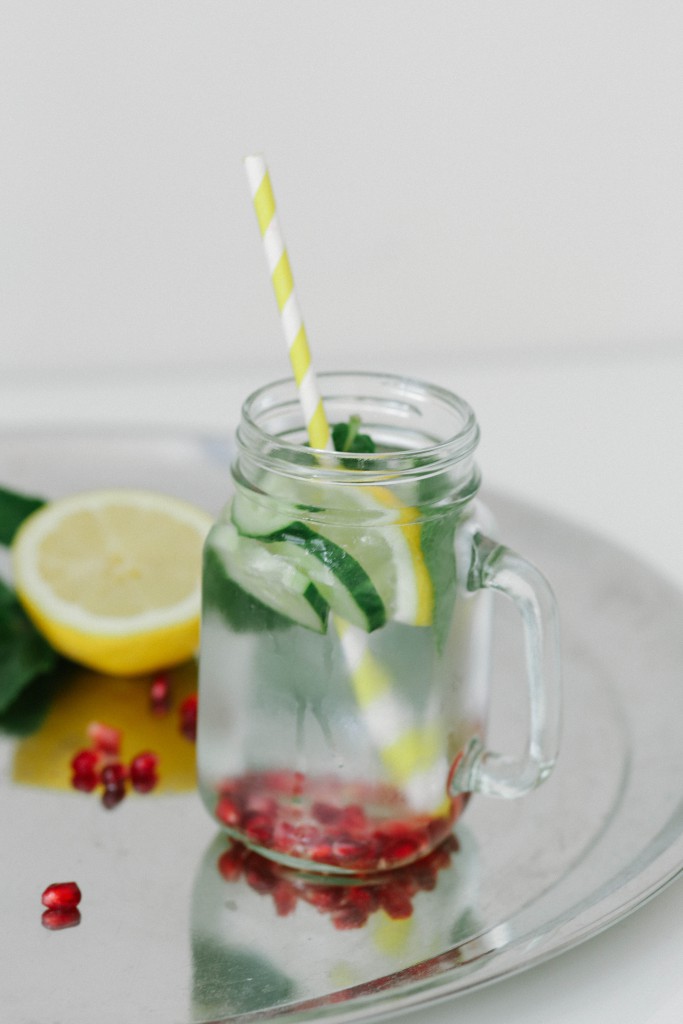 This post is a first of a series of posts about summer drinks. I really like cute arranged drinks and food! Recently I have discovered my love detox water. Honestly, what looks better than a detox water with so many different colorful fruits or veggies? I might like my wardrobe black and white but my drinks better be colorful! I bought these cute glasses at Zara Home in Hamburg last month and am still happy about my purchase! Have you ever tried detox water? I think it's very refreshing, therefore the best summer drink!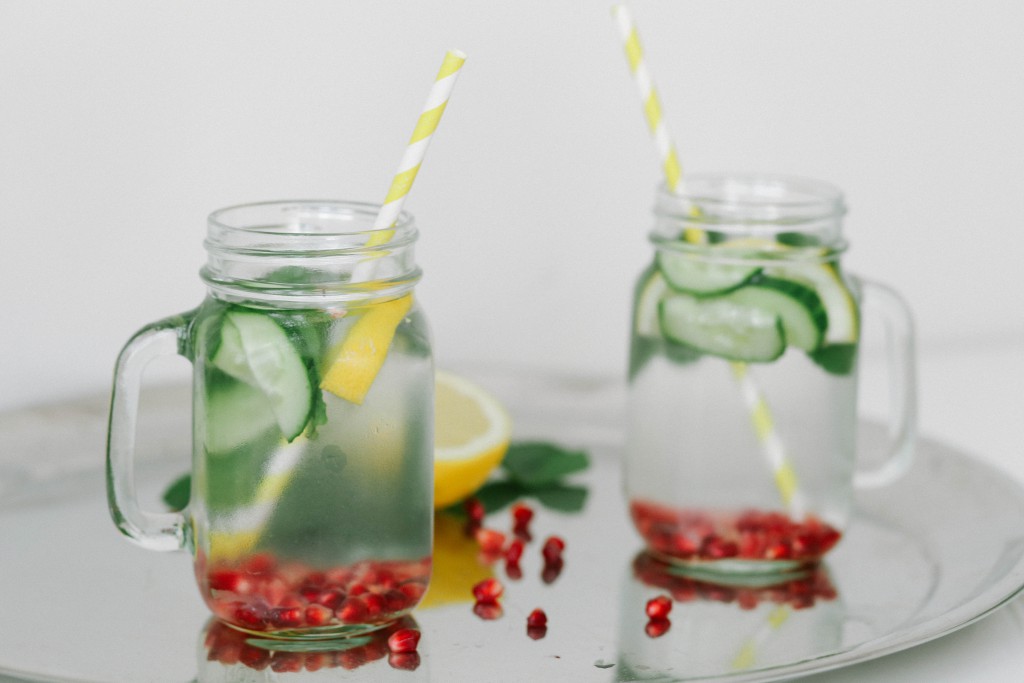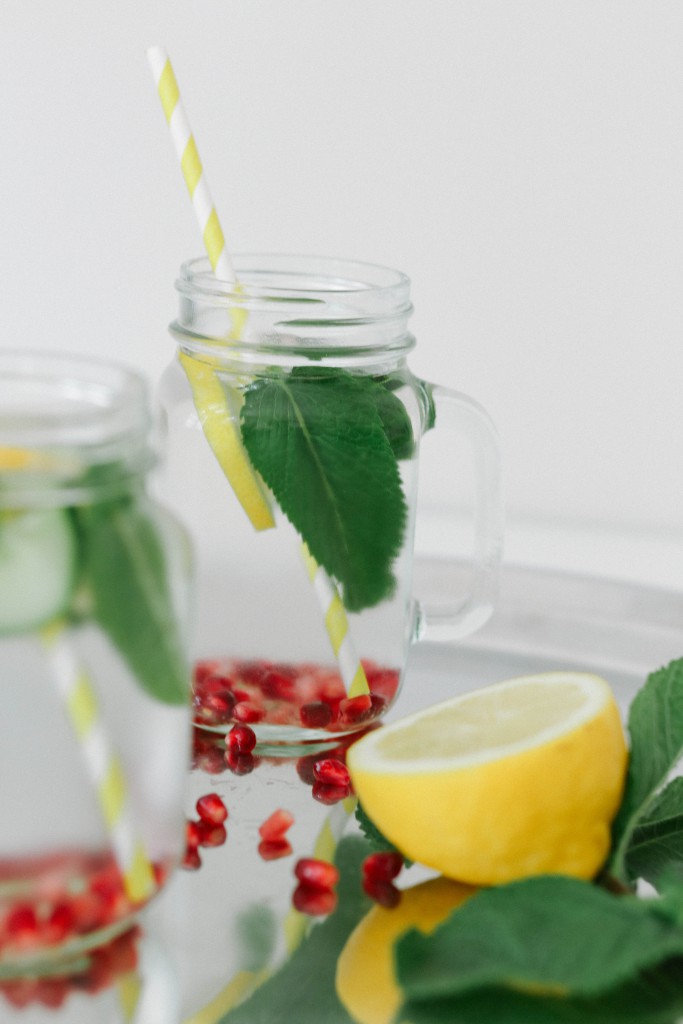 All Photos taken by Elyse Isebia.
Ingredients (for 1 liter)
1/2 cucumber
1/2 lemon
a handful of mint
100g pomegranate seeds
First cut the cucumber and lemon in little pieces and add them to the water. Now add the pomegranate seeds as well as a handful of mint (I always use quite a lot of mint but it might vary between tastes). The water needs to sit in the fridge for at least 2 hours to actually have any "detox" effect. I like my drinks ice cold so after pouring it into the glasses I like to add some ice to it. And the last step (the most important of them all) add a colorful straw. Done!