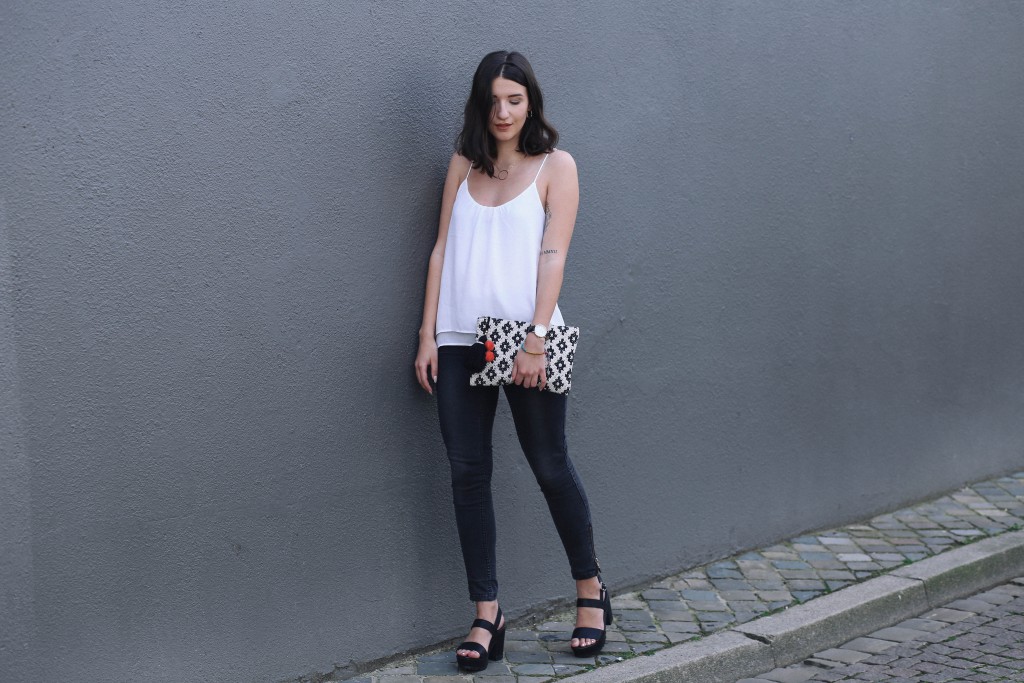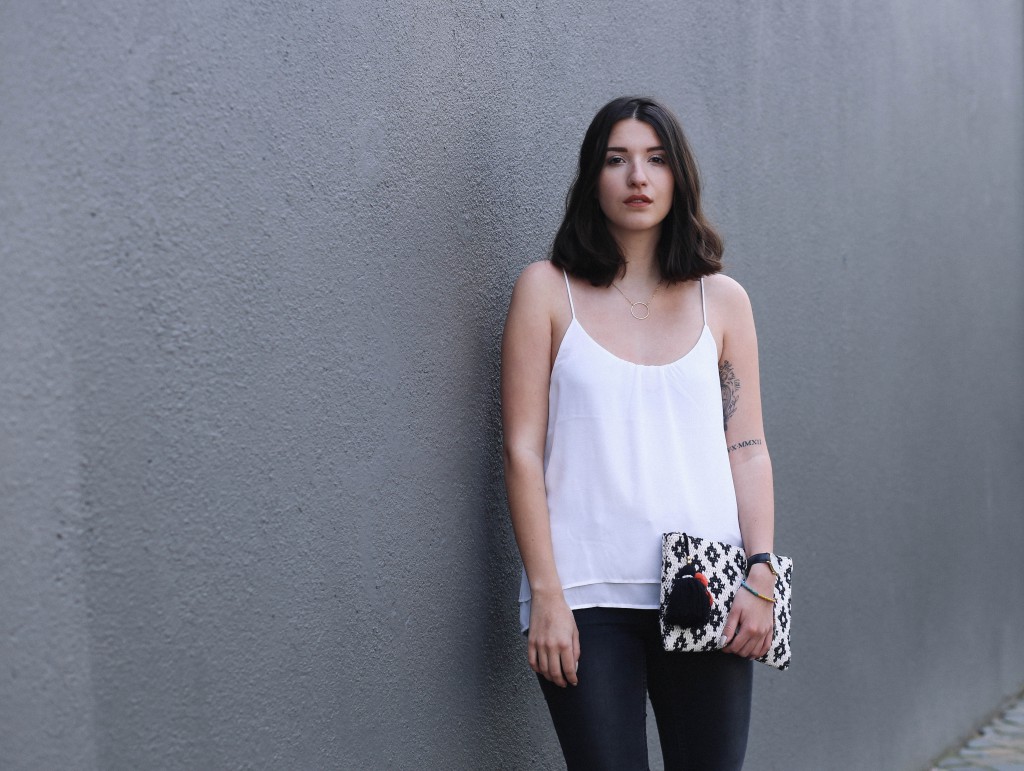 Top – H&M  |  Pants – Vero Moda  |  Shoes – Sportsgirl.au  |  Bag – Mango
Necklace – Madeleine Issing *  |  Watch – Breda *
Today's outfit post is pretty basic – how could it be any different? I like to keep it simple as you might have noticed already. However, I think it's important to always have something that makes the outfit stand out a bit. For this outfit it's clearly my pom pom clutch that I have recently purchased at Mango! It's such a typical purchase for me – I like everything super simple but from time to time I need something fun and this is my new super fun pom pom clutch! For this outfit post I considered to put on pink lipstick to match the pom pom of the clutch but then sticked to my favorite nude shade (we all stick to the things we know work, right?). I also kept my other accessorize really simple to make the clutch the one and only "statement item" of this look.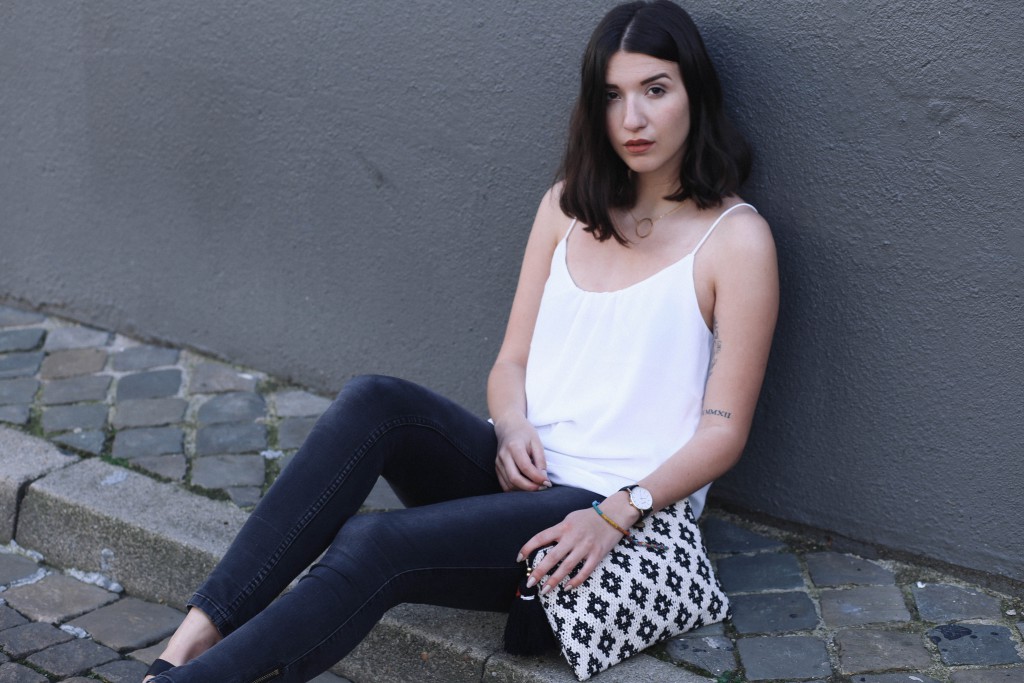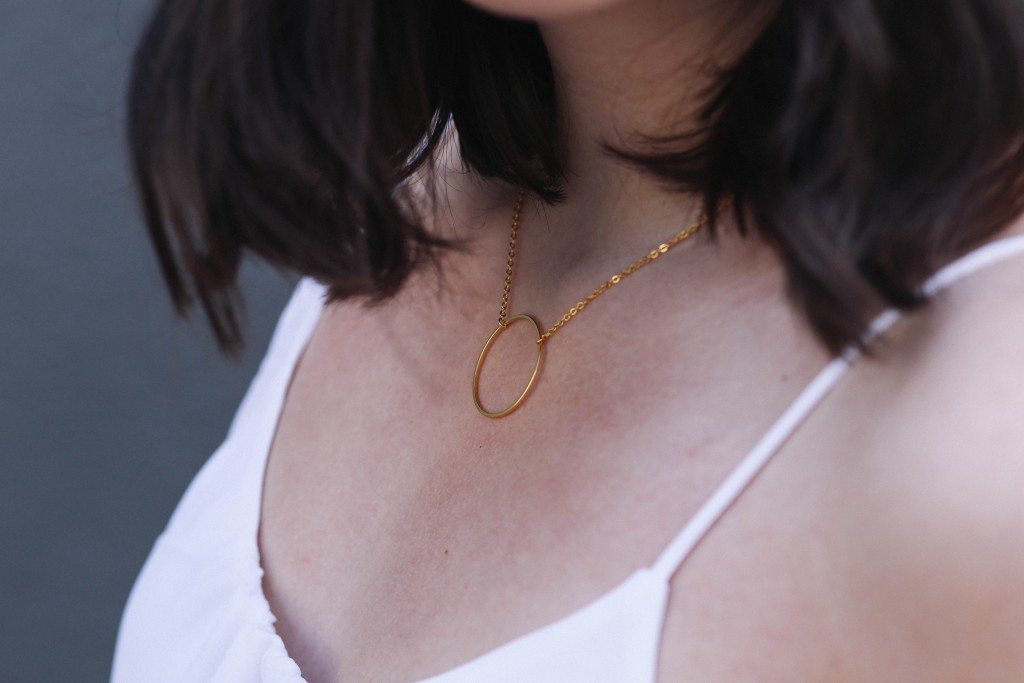 University is starting to get a bit hectic again since my exams are coming up soon. I will try my very best to actually keep the post flow going this time. My instagram however is going to get a bit boring because I literally sit in the library all day studying. Straight after my exam I will be off for a week of beach holidays in Turkey – so prepare for some beautiful beach view photos!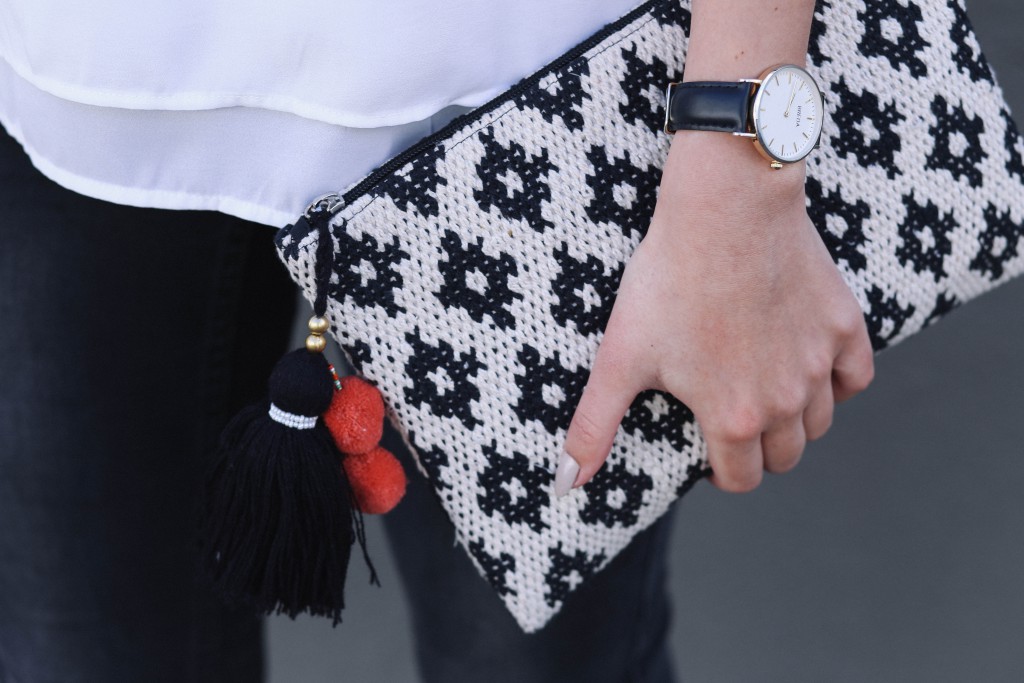 All photos taken by Elyse Isebia.
P.S.: Word of the week has definitely been Pom Pom since I have been telling everyone about the newest member of my wardrobe. I am aware of the fact that those are 2 words but oh well!