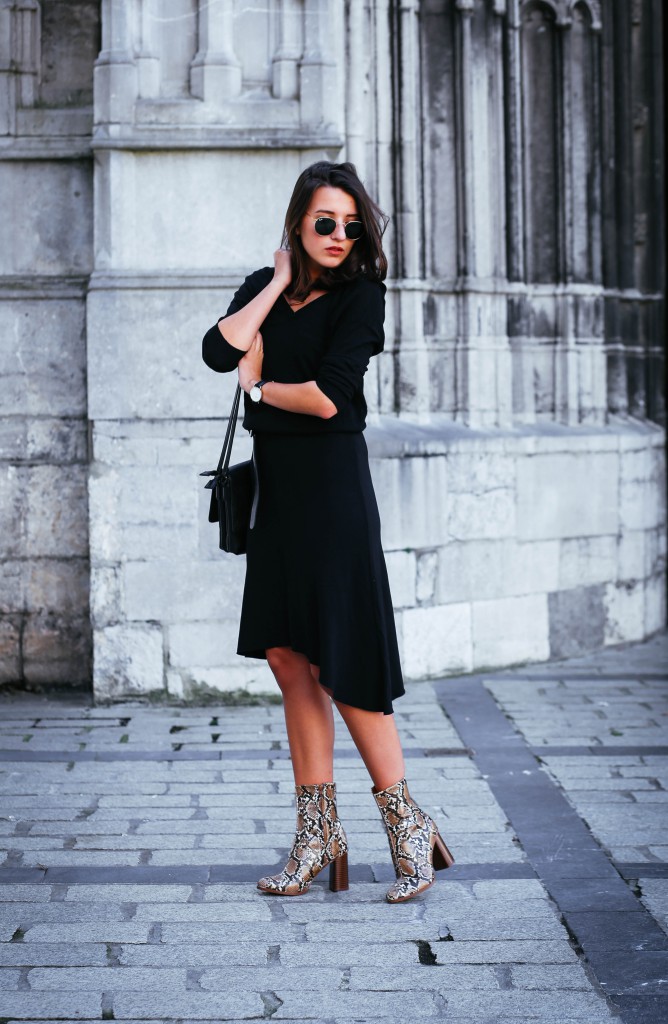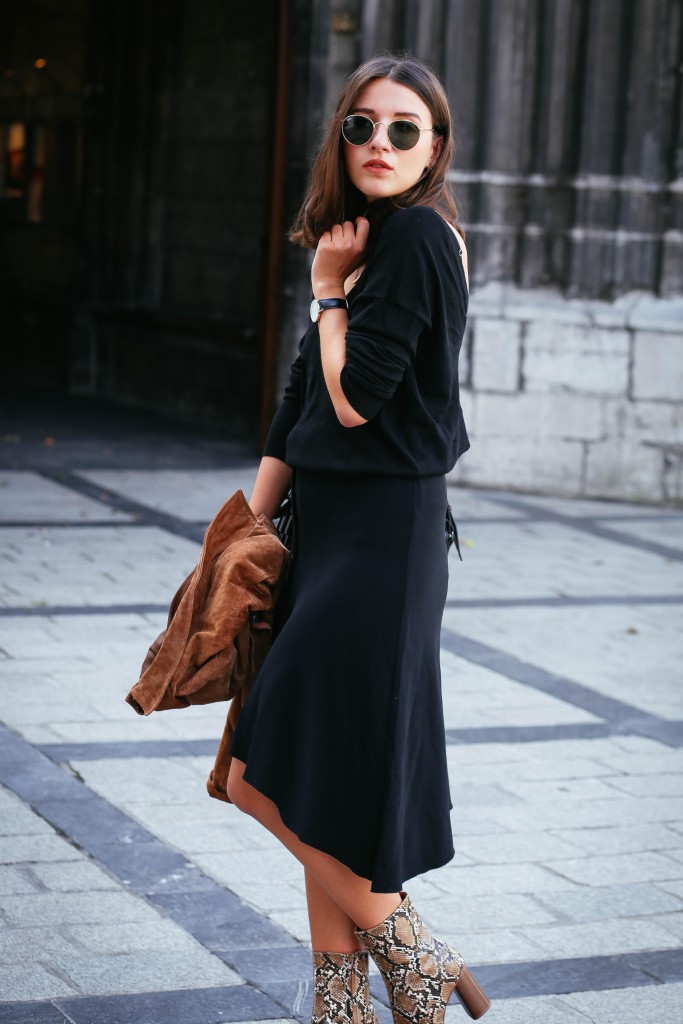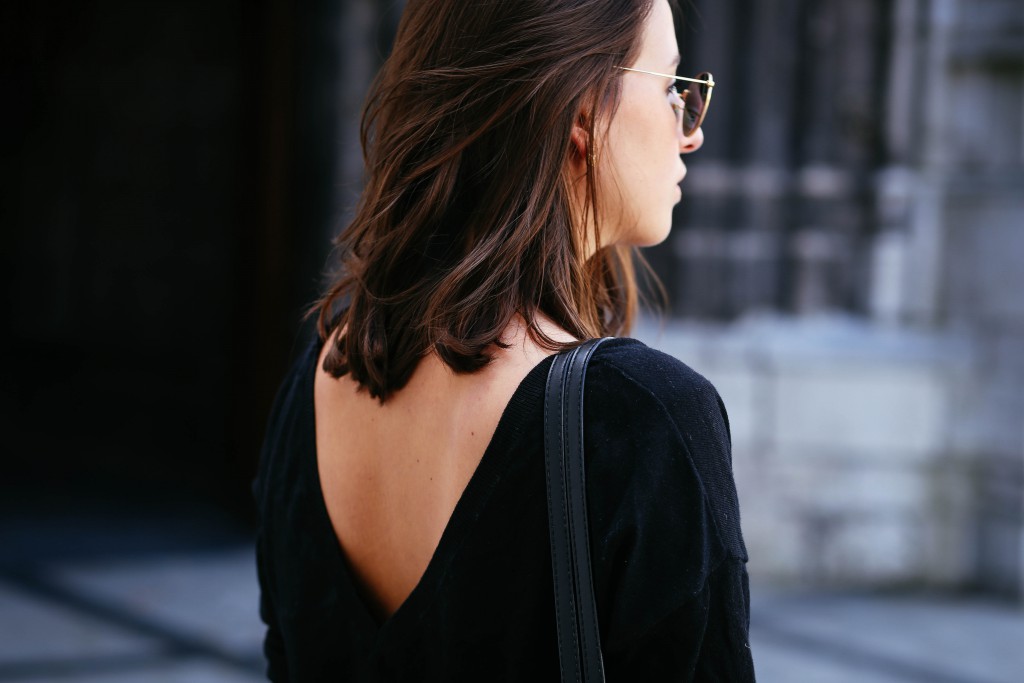 Jumper – Zara  |  Skirt – H&M Trend  |  Belt – H&M  |  Boots – Mango
Bag – Mango  |  Sunglasses – Ray Ban  |  Jewelry – Asos
I have told you about my newest shoe love here already and now the outfit post is following! Like I have said before when styling your snake printed booties make sure you go with an easy outfit and not to many colors. For example match it with an all black outfit like the above or your favorite denim and a white blouse. Just keep it classy girls!
Besides a typical all black look I am wearing my old black bag which had been lying in my wardrobe for a while now because I was only using my Kenzo bag lately. It's nice to sometimes look into your wardrobe and fall in love with some pieces all over again. While looking through my wardrobe I also separated from some pieces, which is always a little tough for me. In the end you always feel a lot better and the best part about doing a little wardrobe cleanse is that there is room for new pieces afterwards.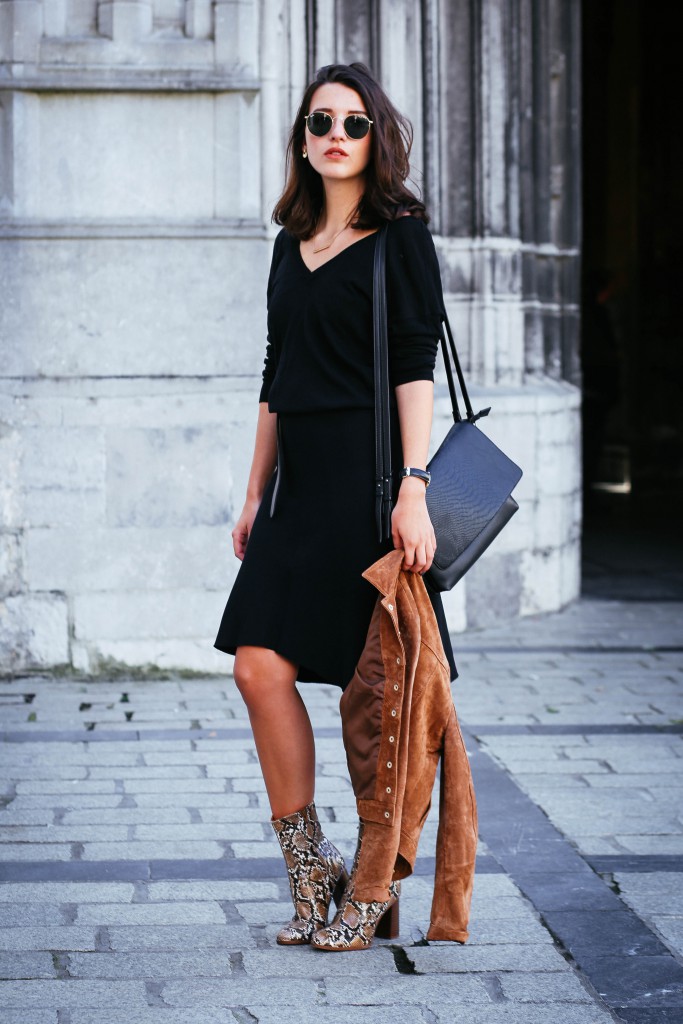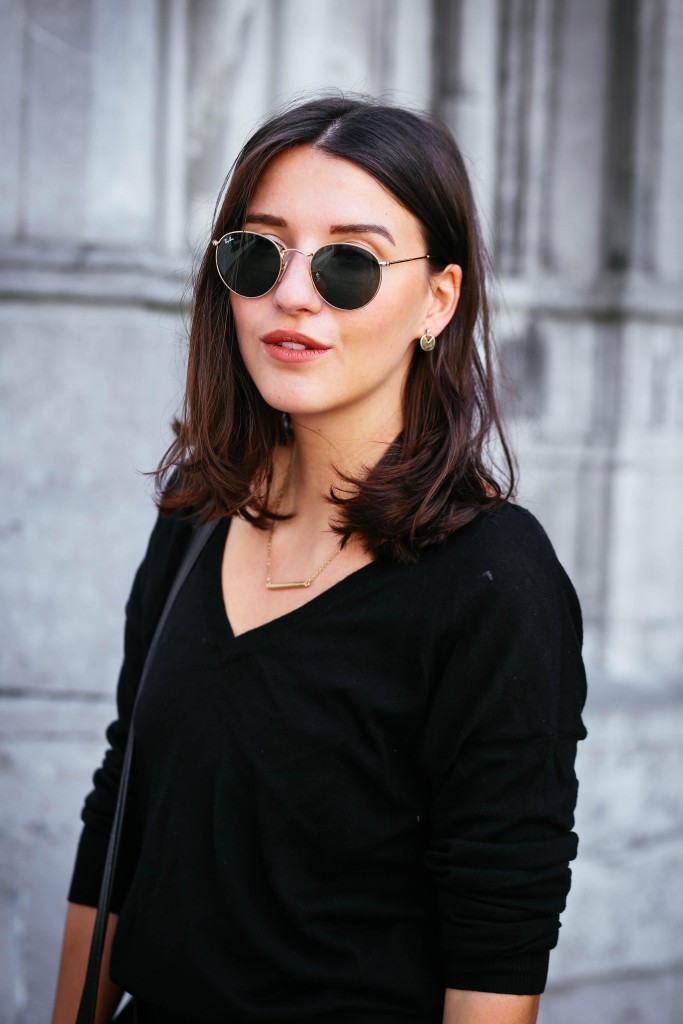 All photos taken by the beautiful Elyse Isebia.