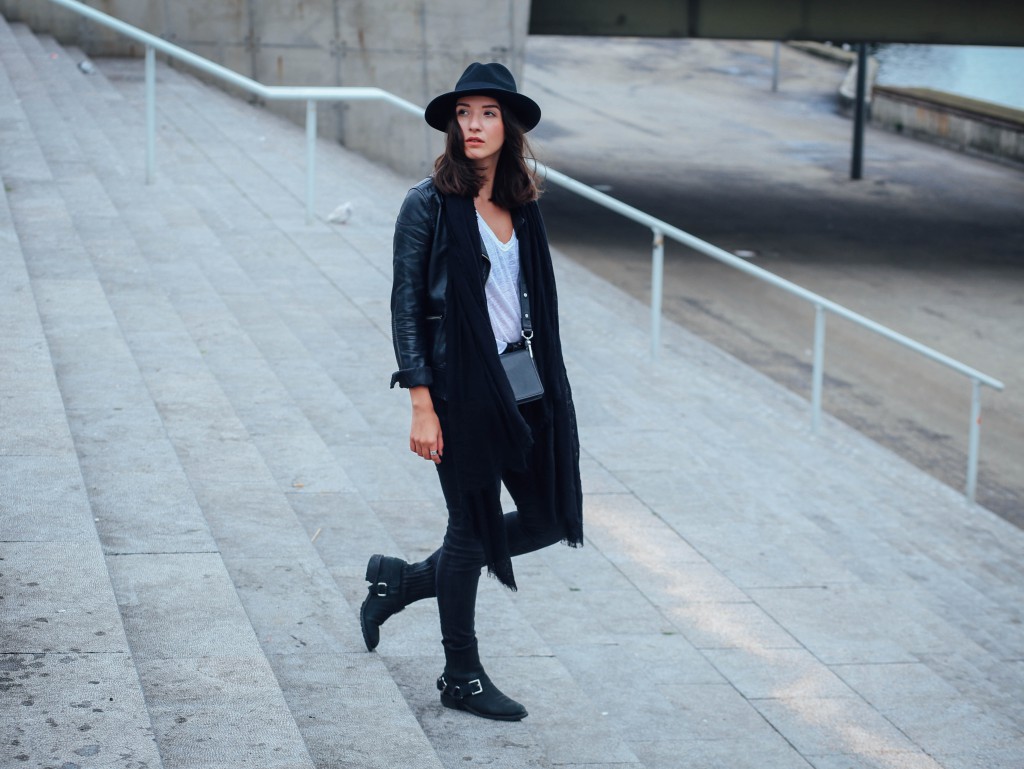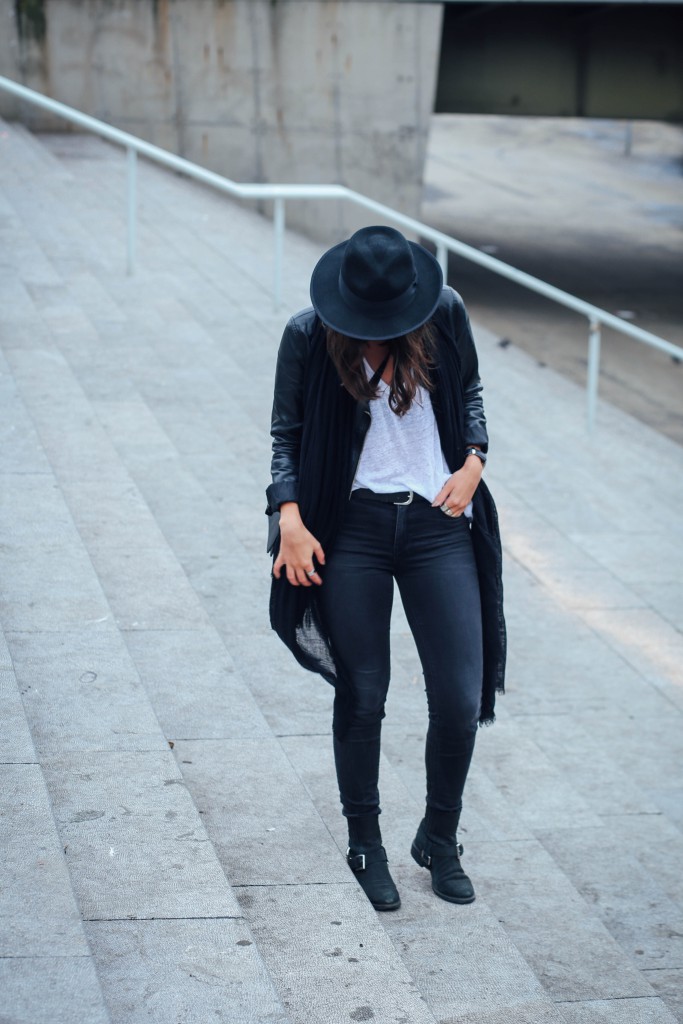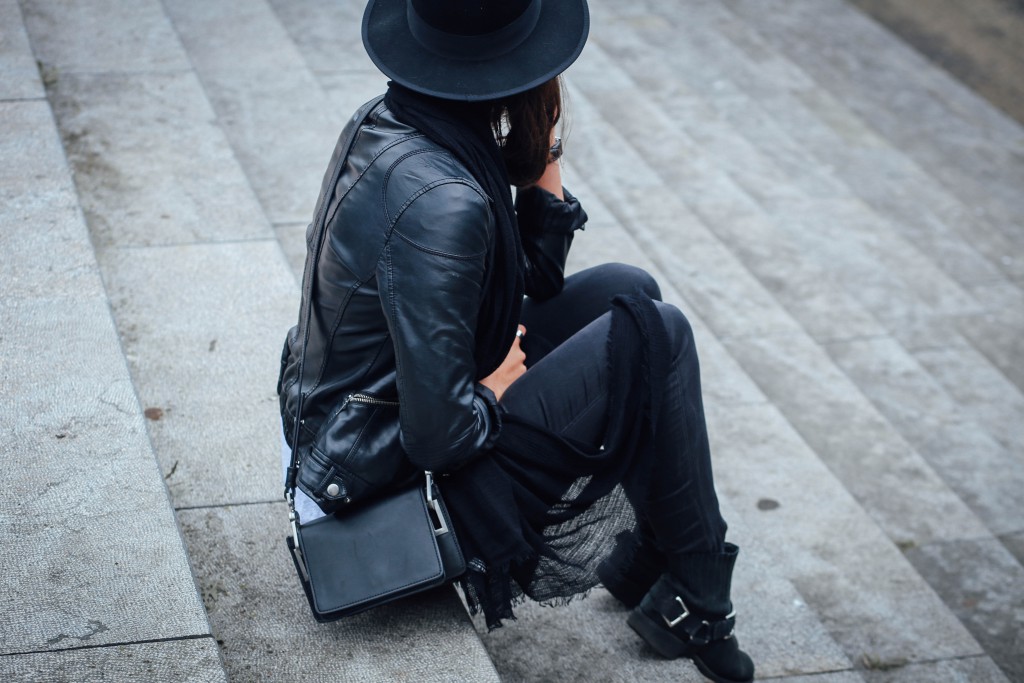 Leather Jacket – Zara  |  Tshirt – GAP  |  Jeans – Zara  |  Boots – Wittners
Bag – &otherstories  |  Hat – &otherstories  |  Scarf – Zara
The last couple of days have been rather depressing in good old Maastricht. I have been studying lots and lots of hours for my upcoming exams and I still have one week of studying ahead of me. Probably doesn't sound to bad to you guys but for me it's one more week in hell. I am also studying for one of those courses that I could probably study until the end of my life and not fully understand the concepts – good thing is I can definitely say I will never be an investment banker.
The weather has perfectly adjusted to my mood, meaning it's freezing cold, windy, rainy and did I mention it's super cold? It doesn't even feel like Autumn more like we skipped a season and rushed straight into winter. Good thing is either way I can start getting my beloved &otherstories hat out again. For this outfit post I styled it in my absolute favorite way: with an easy breathy white tee from GAP. This was probably one of my best finds during vacation to Spain – it's 100% linen and I got it in white & grey and I really wished they would have had it in black as well. But, let's get back to were I started from; a white tee, my black skinny jeans, my beloved leather jacket and last but not least my Wittner.au booties – I bought these babes nearly 3 years ago and they were a little to small but they also were the last size 5 in Melbourne so I made them fit – now they are my absolute favorite pair of boots.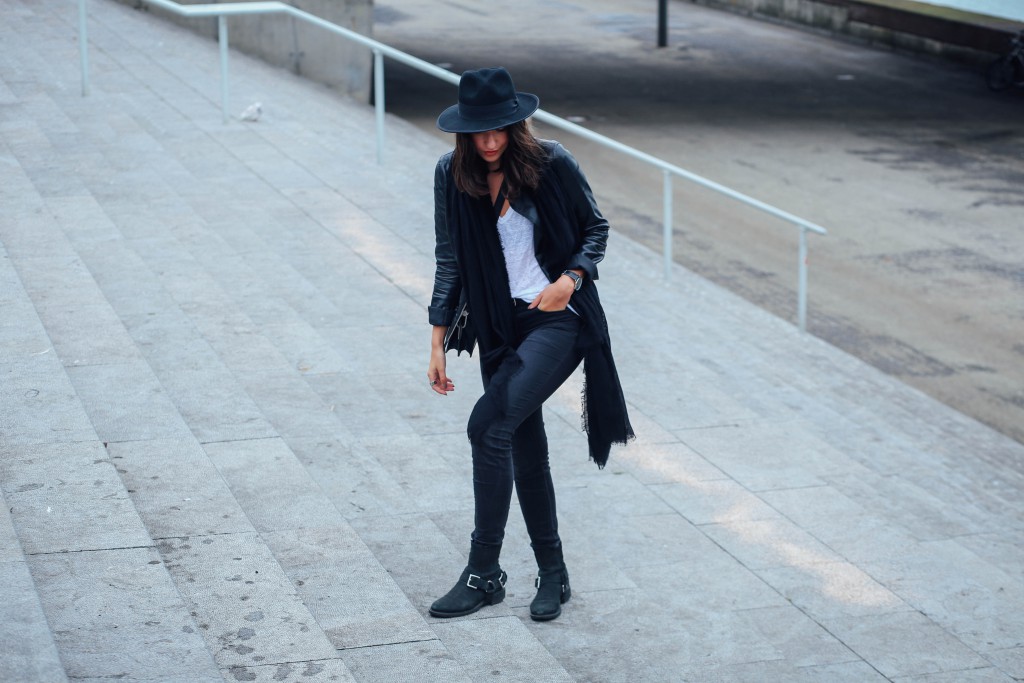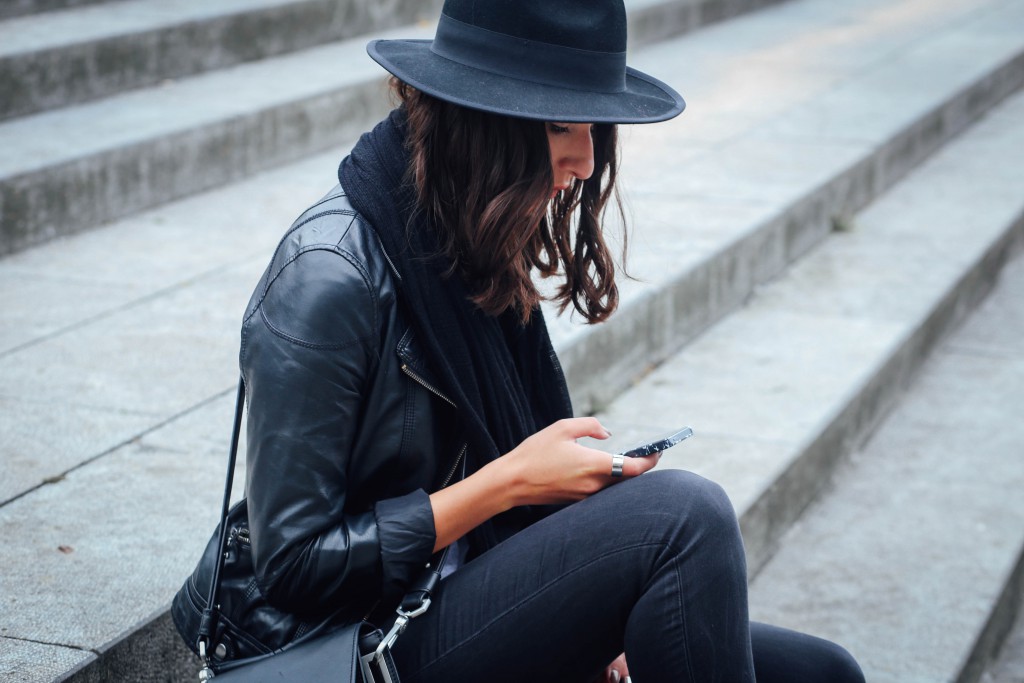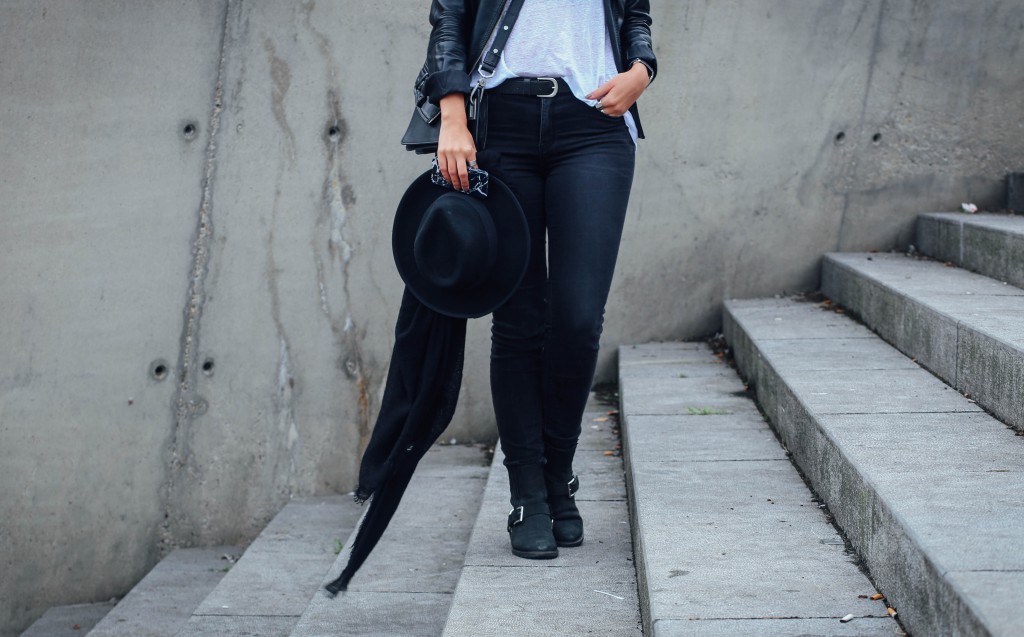 How do you style your favorite hat for autumn? Or do you feel a little uncomfortable wearing a hat? I always observe a lot of people looking at me when I go out with a hat – it doesn't bother me too much but it might be something that bothers you?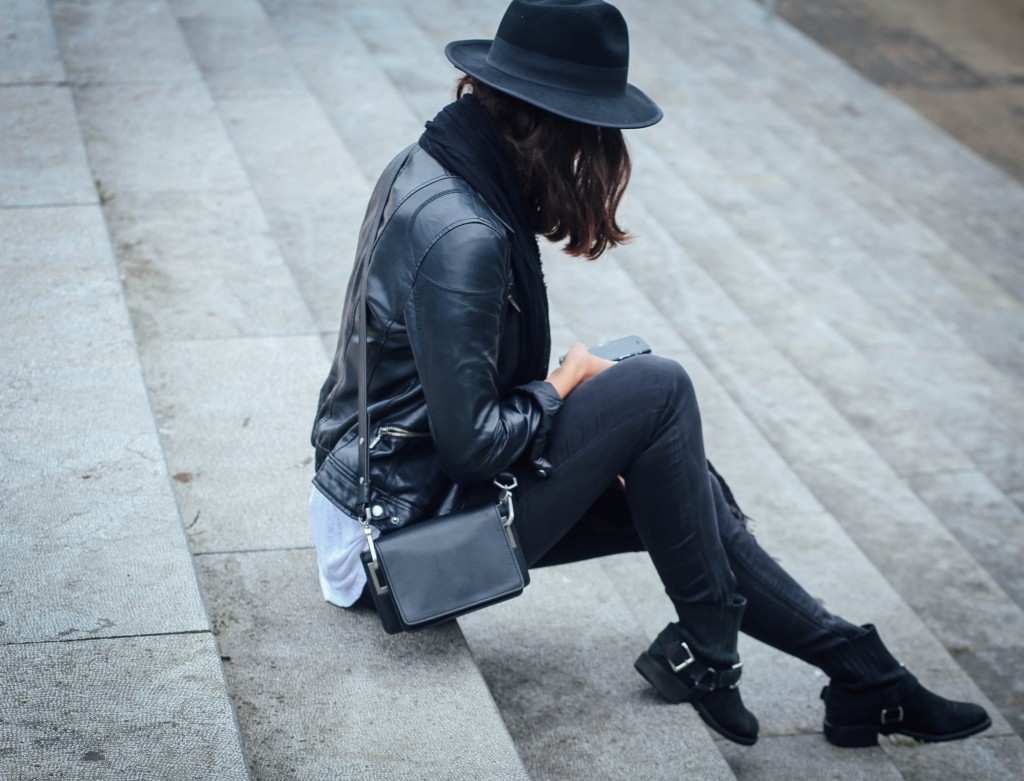 All photos taken by Elyse Isebia.