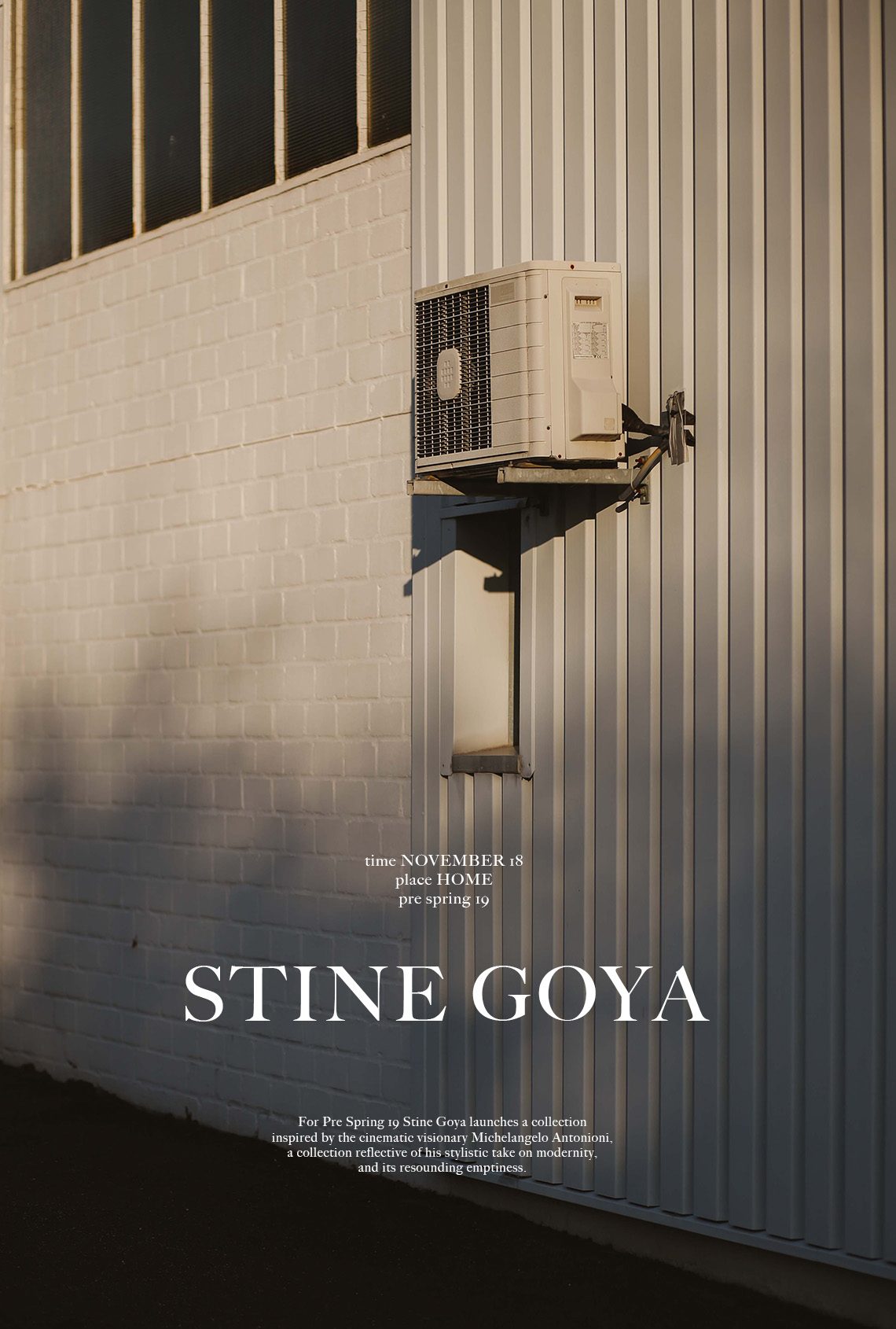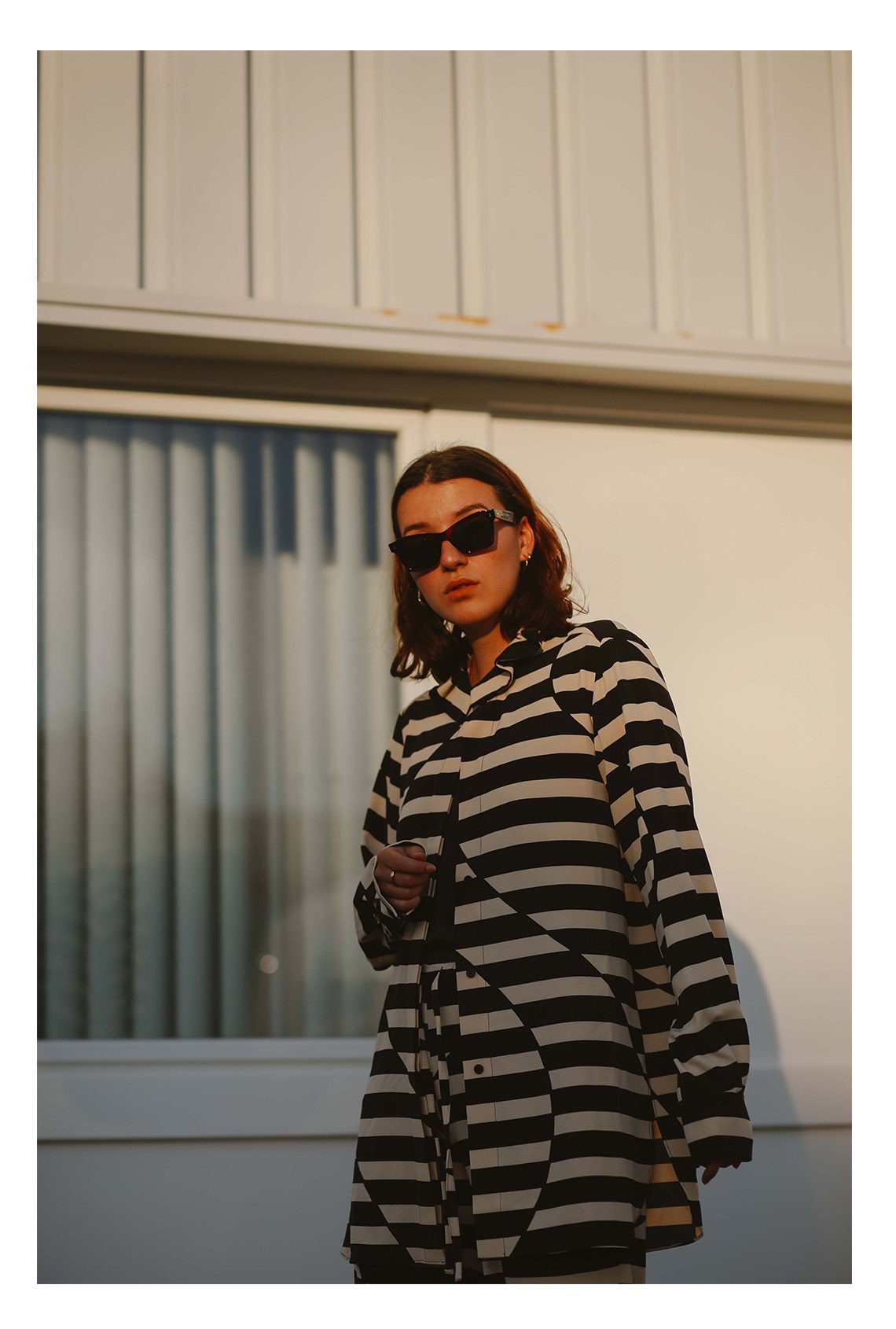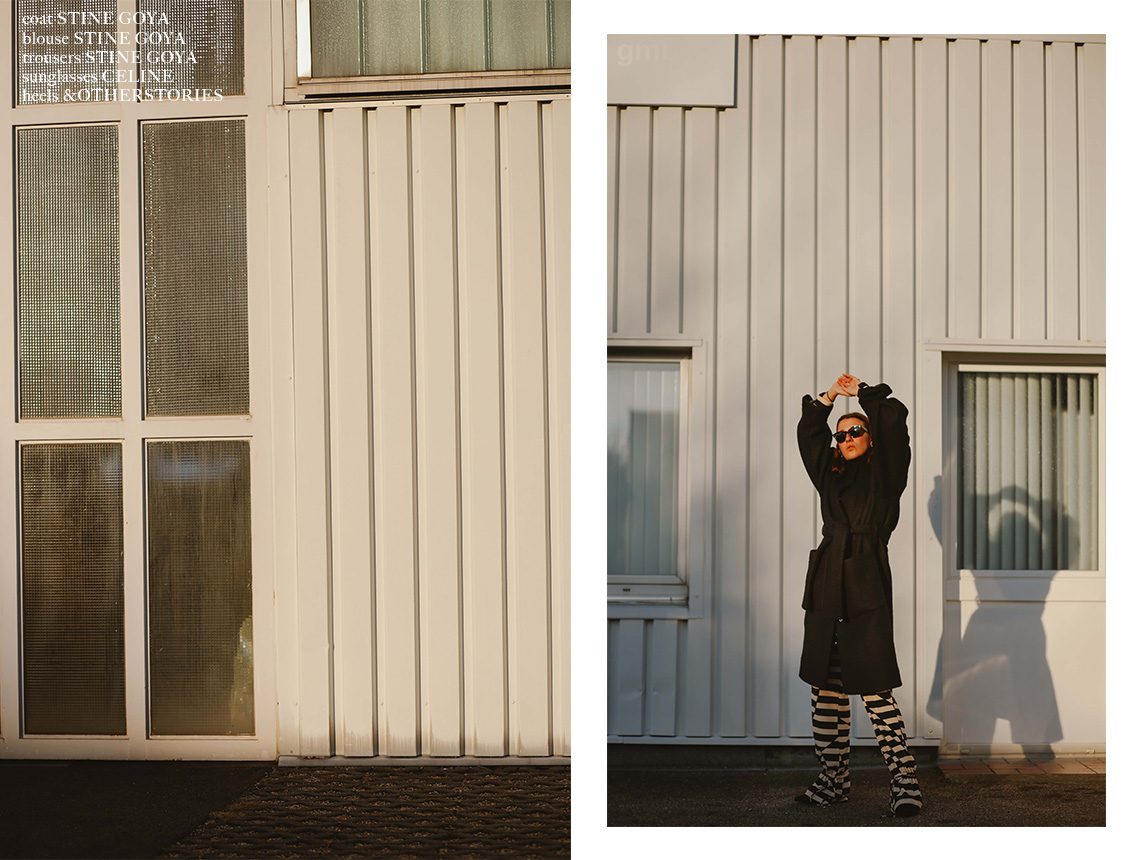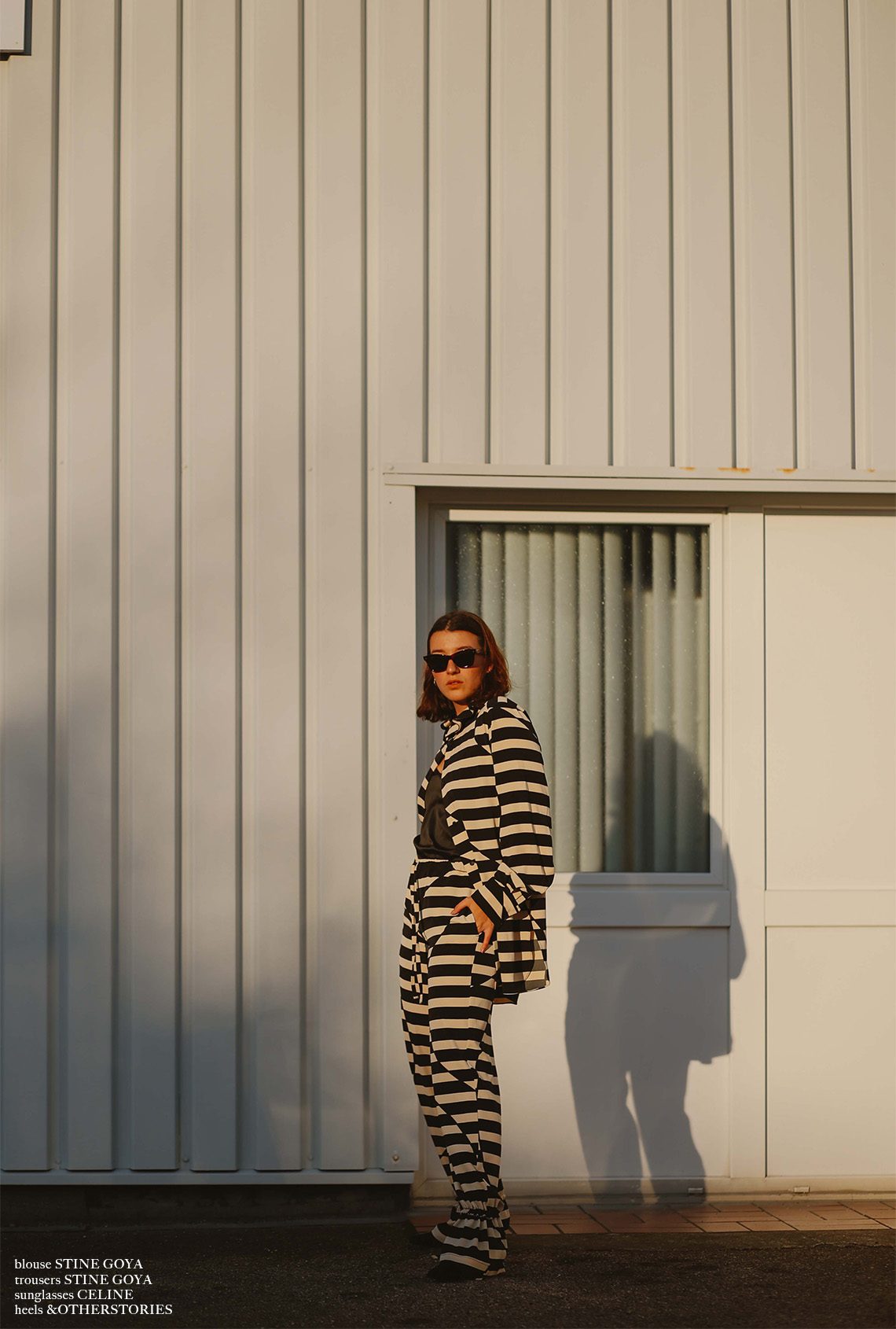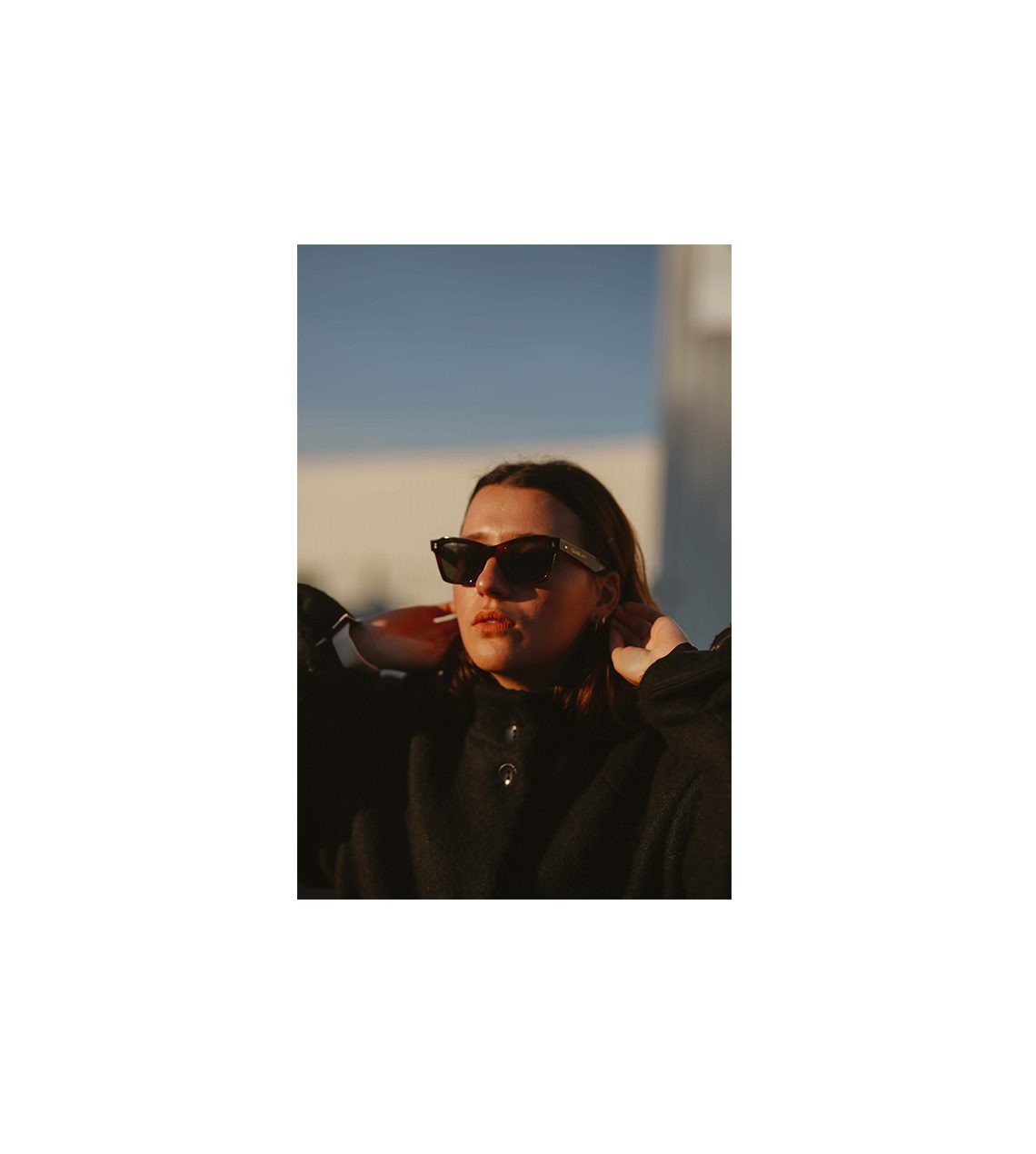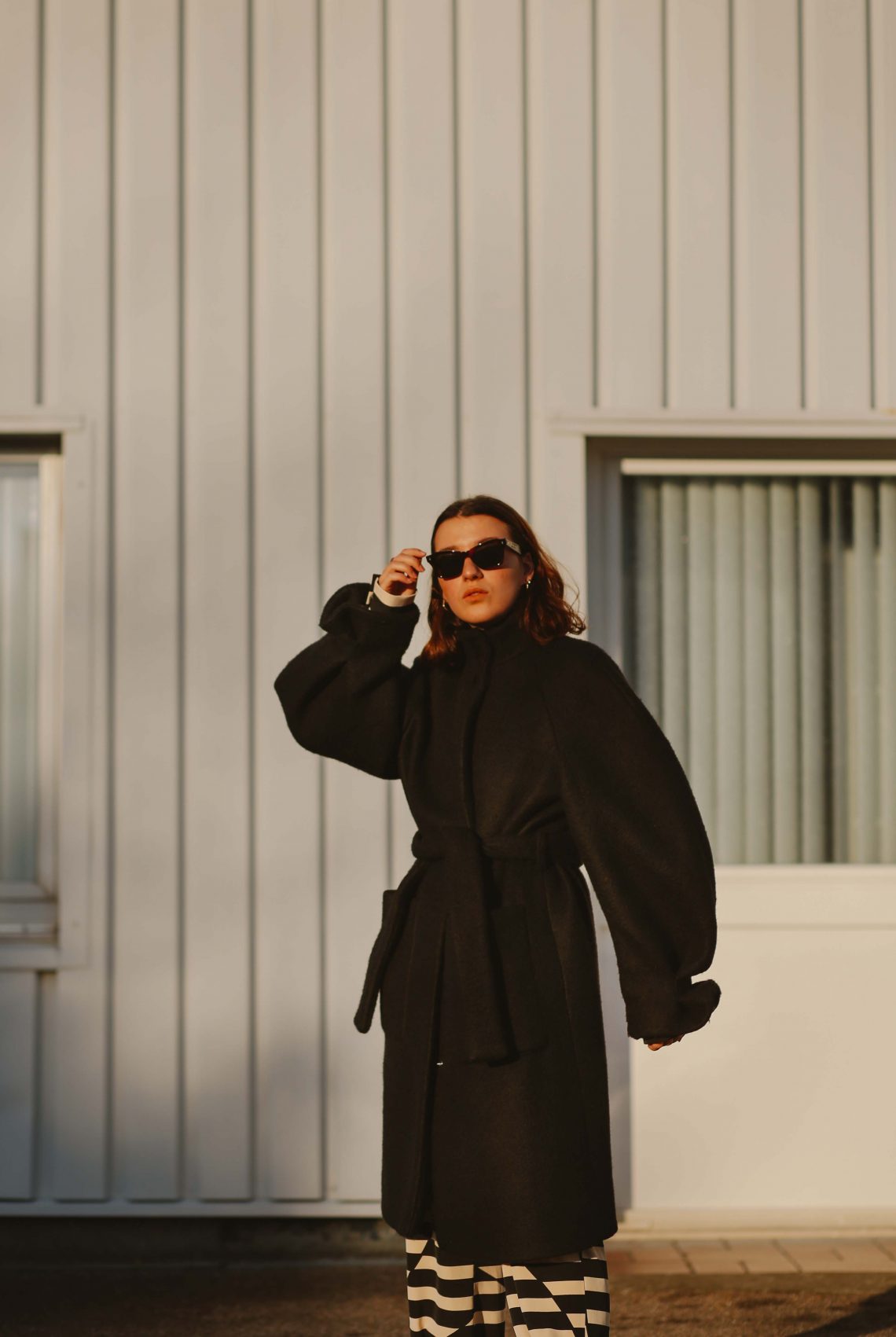 coat c/o STINE GOYA  |  blouse & trousers c/o STINE GOYA  |  sunglasses CELINE
top c/o MUNTHE  |  boots c/o &OTHERSTORIES
Today's edit wants to celebrate the new Pre Spring Collection "Nothingness" by STINE GOYA. Some of you might remember my excitement for the SS19 collection during Copenhagen Fashion Week last August. I am thrilled to be part of their little family and was completely over the moon when I received THE perfect black coat from Copenhagen. I don't know how long you have been around but I can tell you – the search for a black coat was endless. Quite literally endless. Year after year I purchased another black coat, which didn't tick all the boxes but what does one do if I mostly wear black in winter and cannot work my wardrobe without a black coat?
Let's put the discussion about the black coat to a rest for now and talk about "nothingness" for a minute. It's a word that always had a negative intonation to yours truly. Nothingness by definition means 1) the absence or cessation of life or existence "The fear of total the nothingness of death" and 2) the worthlessness or insignificance "the nothingness of it all overwhelmed me". Synonyms are, but not limited to, non-existence, non-being, unimportance, pointlessness and insignificance. Now, it does not come as a complete surprise that nothingness is pictured as something negative in our heads.
The new STINE GOYA Pre Spring collection made me reconsider the depressing image I had in my mind when thinking about nothingness. How could those designs be associated with a word like that? It didn't make sense to me but it did make me start considering "nothingness" as a more versatile word. Nothingness can also be considered as the calmness that one achieves after freeing themselves from all the unnecessarily products of our generation, which is driven by consumerism like no generation ever before. Just like I had been buying a black coat every year for the last couple of years just because I was too impatient to wait for the perfect coat to come around. Here is to achieving nothingness!