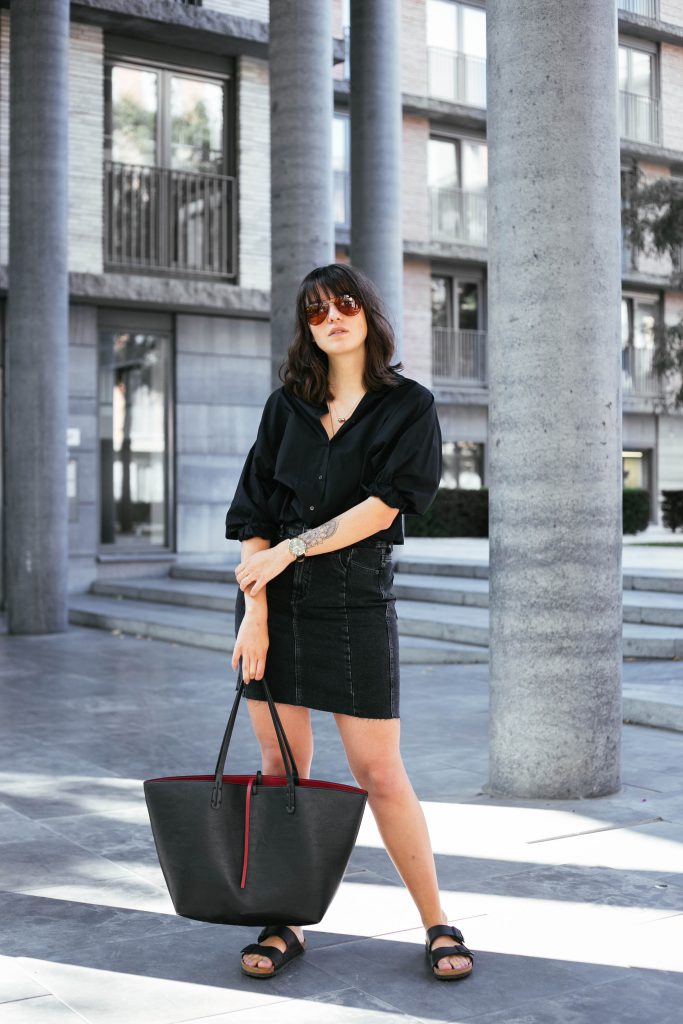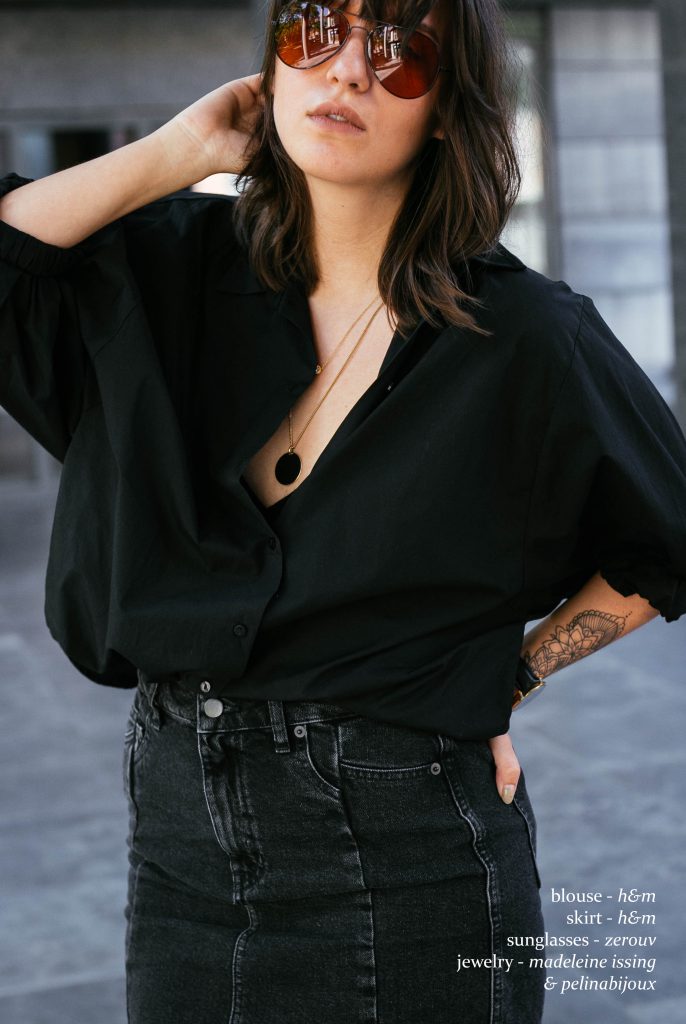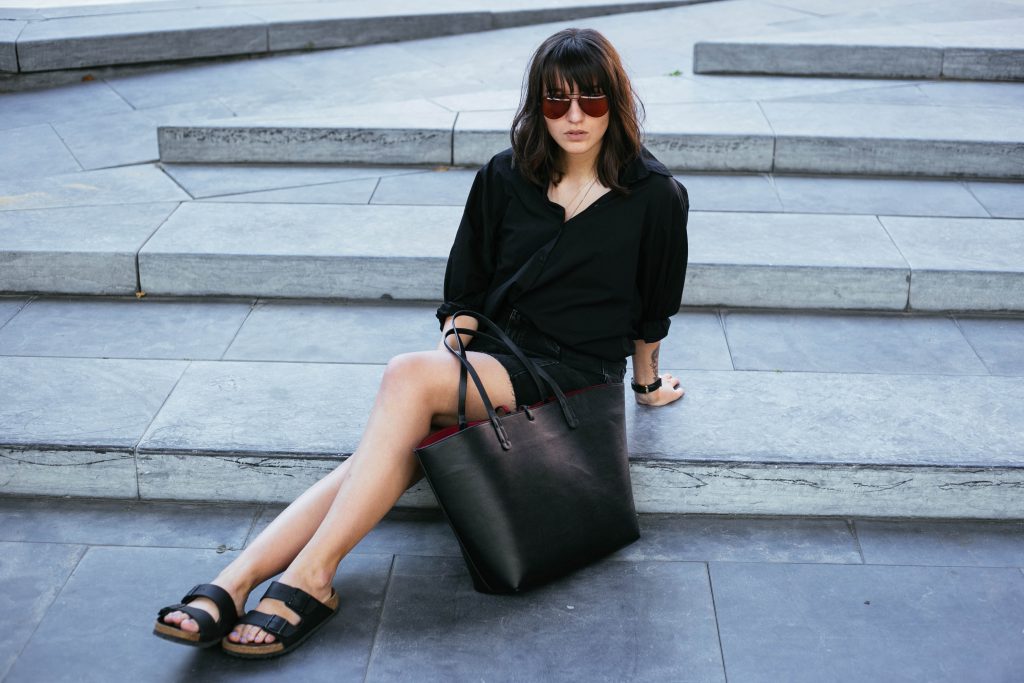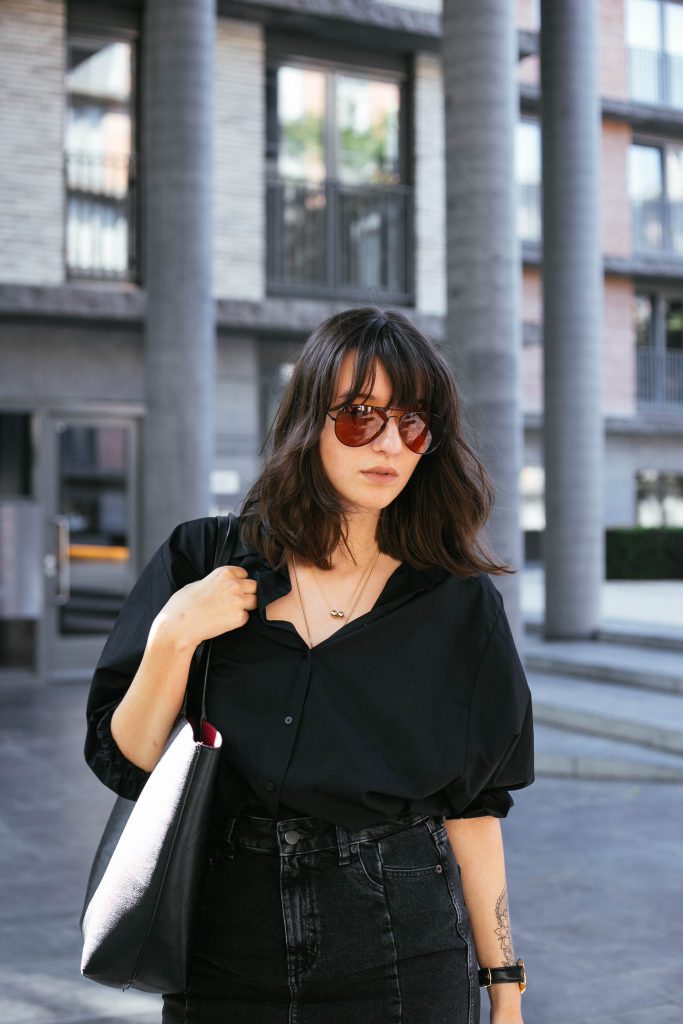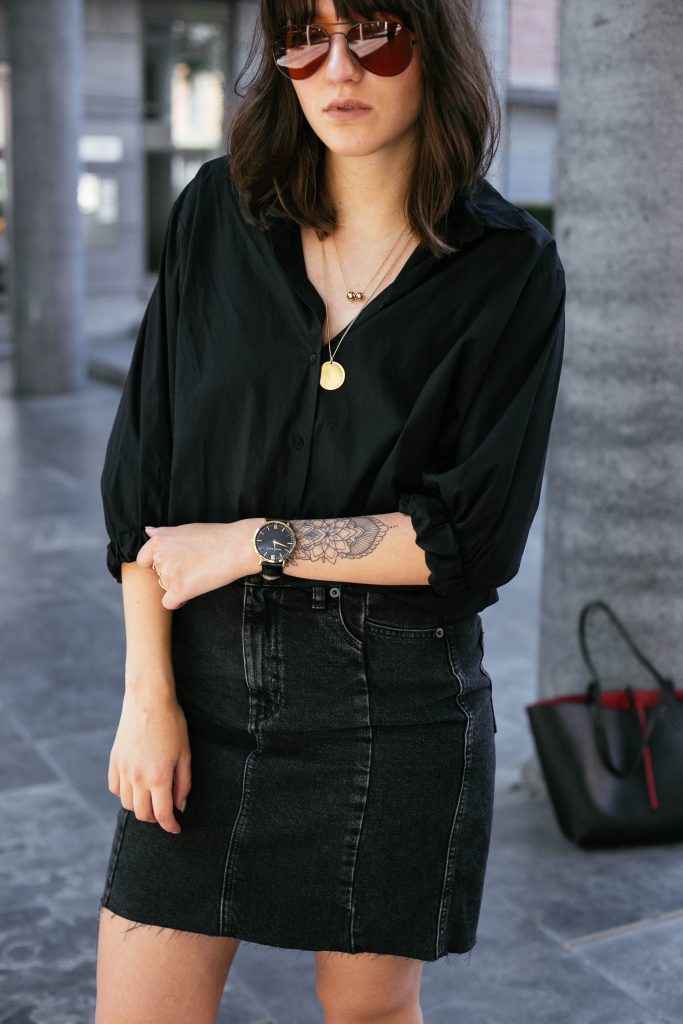 Bluse – H&M Conscious  |  Skirt – H&M Trend  |  Bag – Zara  |  Sandals – Birkenstock
 Sunglasses – c/o ZeroUV  |  Jewelry – Madeleine Issing  |  Watch – c/o Marc Bale
I have been getting back into the all black mood lately. Yes it might be silly to even point it out – looking back at the most recent outfit posts. But black cloths just make me so happy. I am wearing two new pieces in todays outfit. You know how obsessed I have been with my blue denim mini from Levis and when I saw this little number at H&M the other day I knew I wouldn't walk out without it. On the same trip I also saw this lovely blouse, which I believe is from the H&M conscious collection as it's made out of 100% cotton. That was definitely a selling point for me as I have been trying to really pay more attention to quality when purchasing items. I added a pair of funky sunglasses as it did get a little to dark (even for me) and my favorite summer sandals.
Besides, I have been very busy with my studies. Some of you might know that it's my last semester in Maastricht and as much as I love the city I am ready to say goodbye and move on to new adventures. But as my university likes to kick off the new semester with lots of work and hand-in assignments I am hardly having the time to keep up with shootings, editing, emails and finally sitting down and writing my blog posts. Plus, I am trying to enjoy the last semester with my friends to the fullest, which sometimes also comes in the way of updating my beloved little cyber space!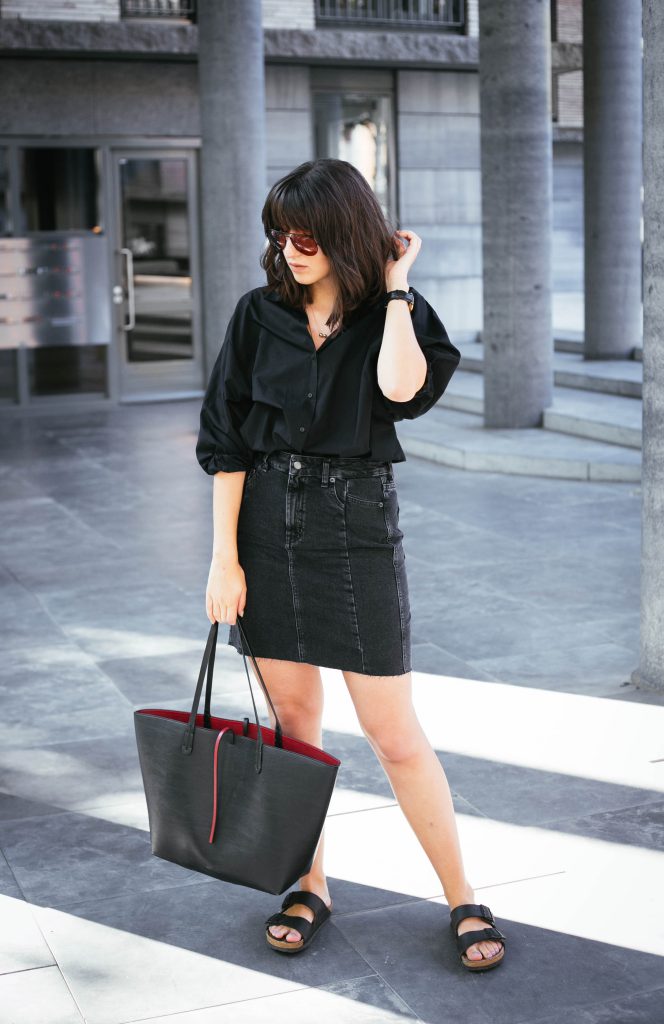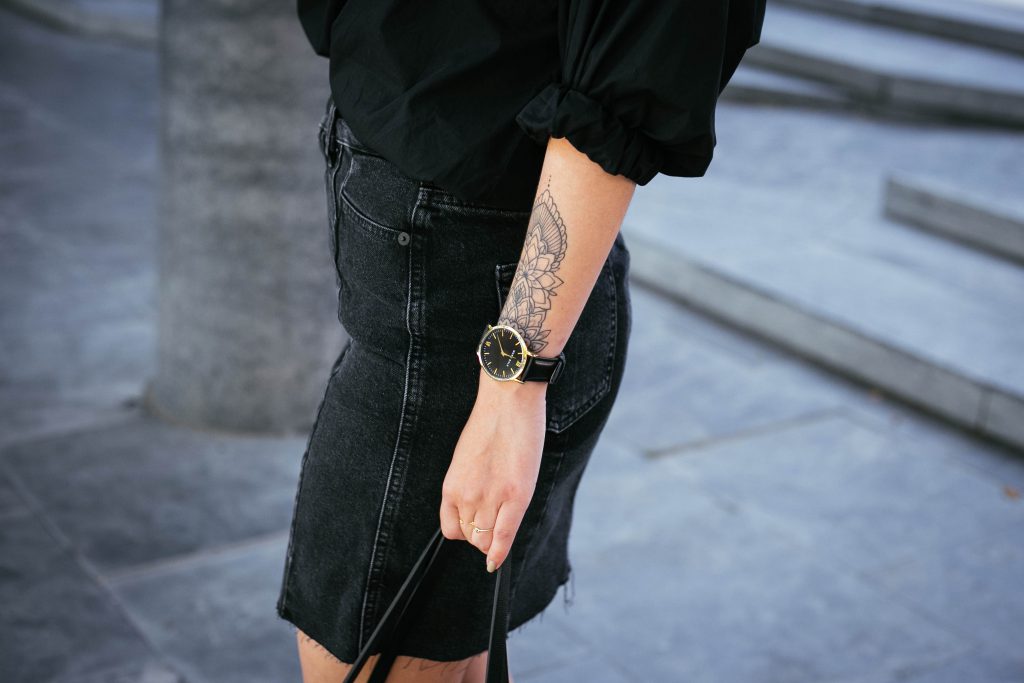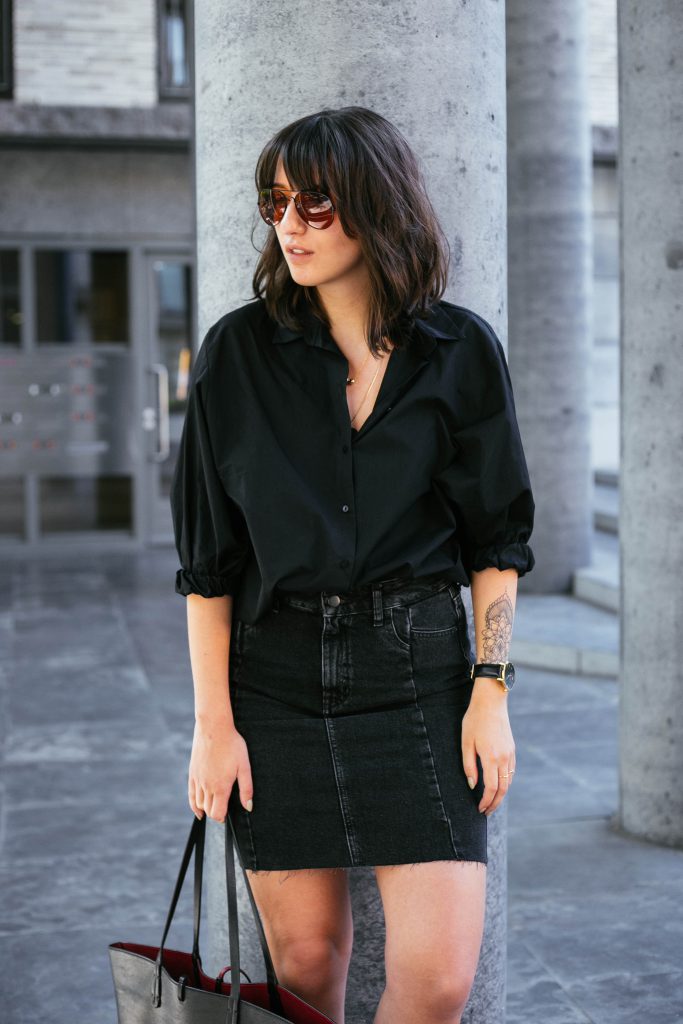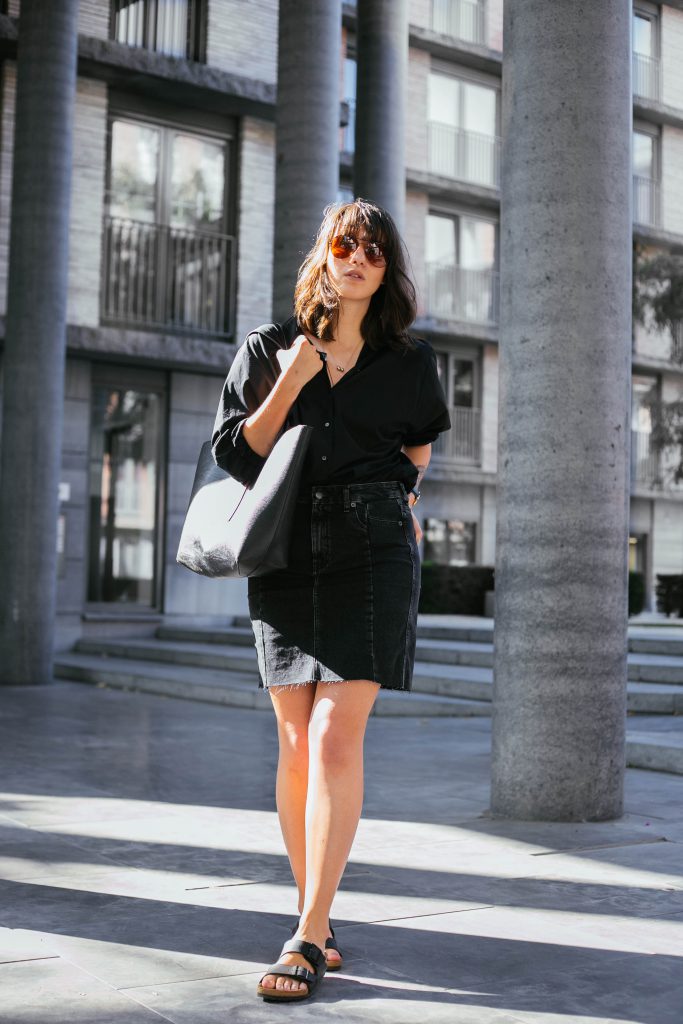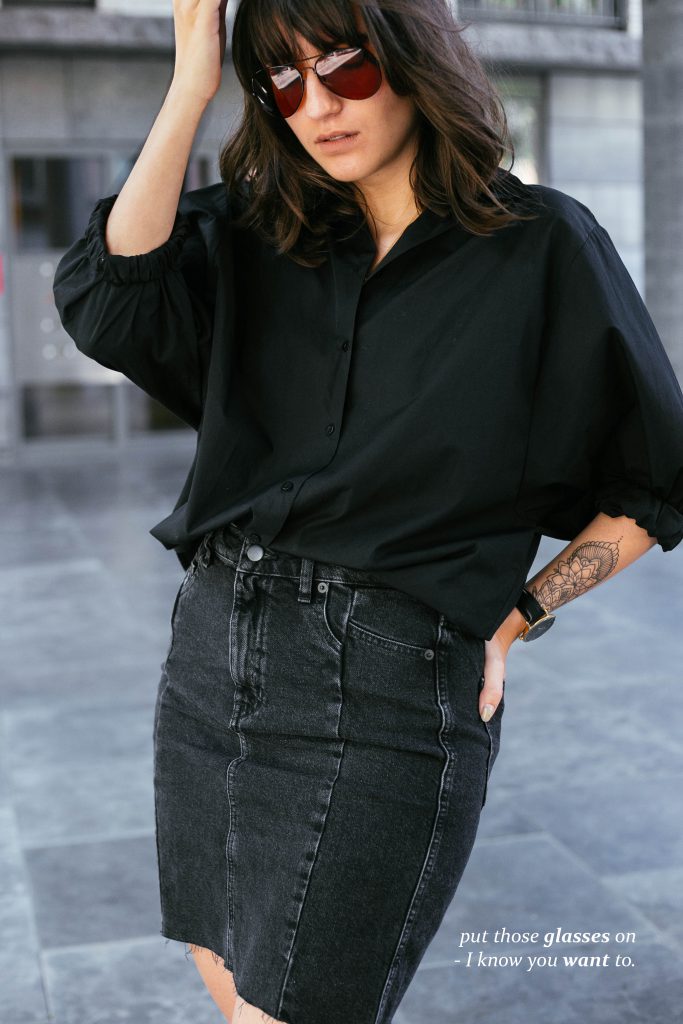 All photos taken by Jan Hermanns | Edit by yours truely.