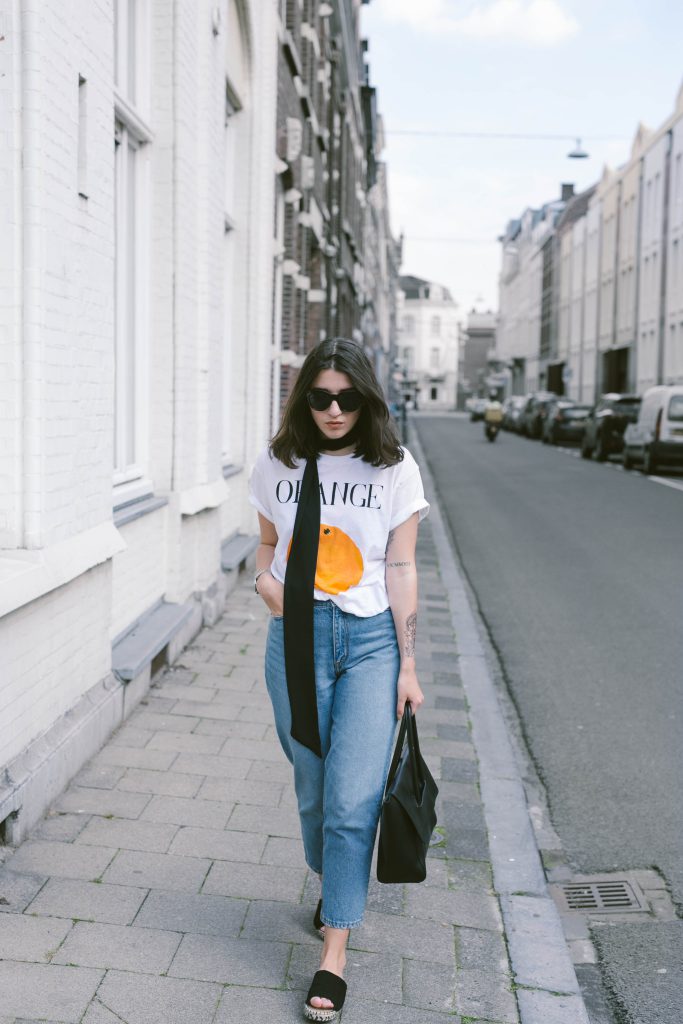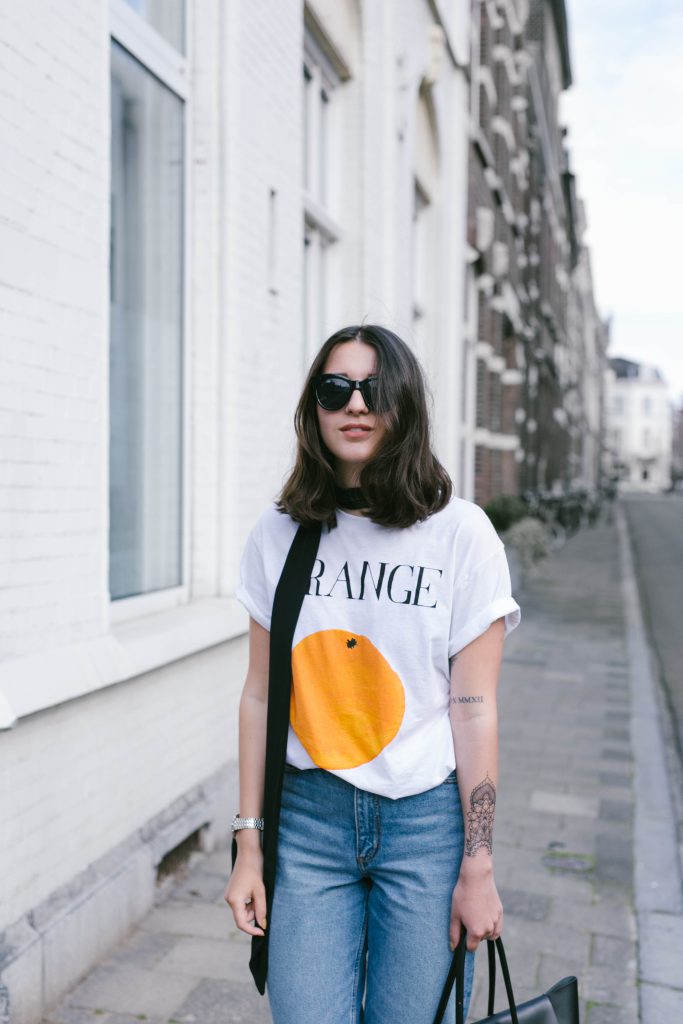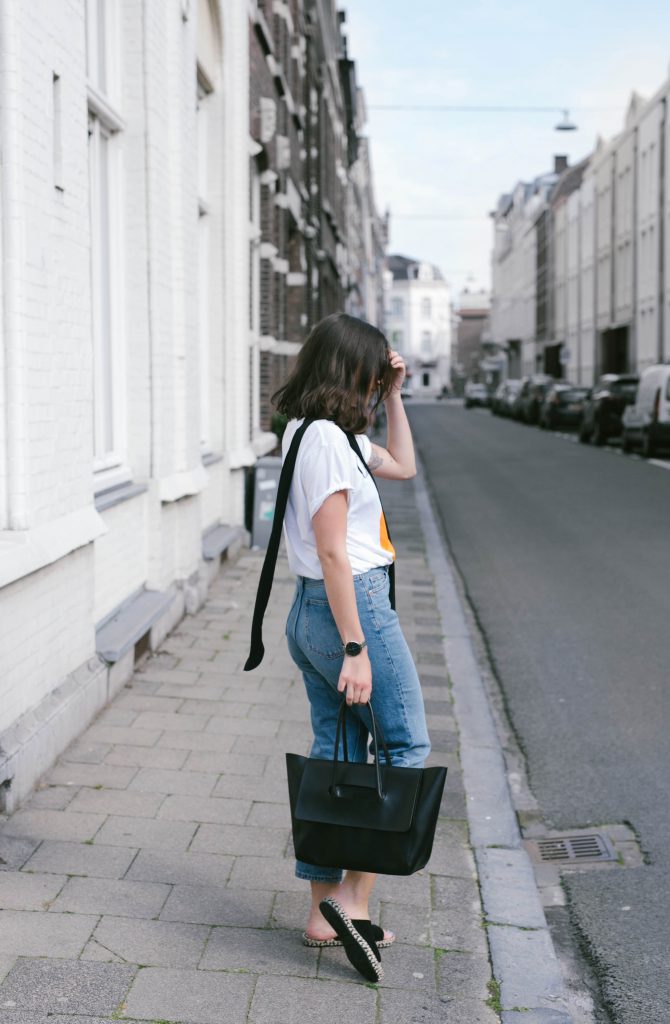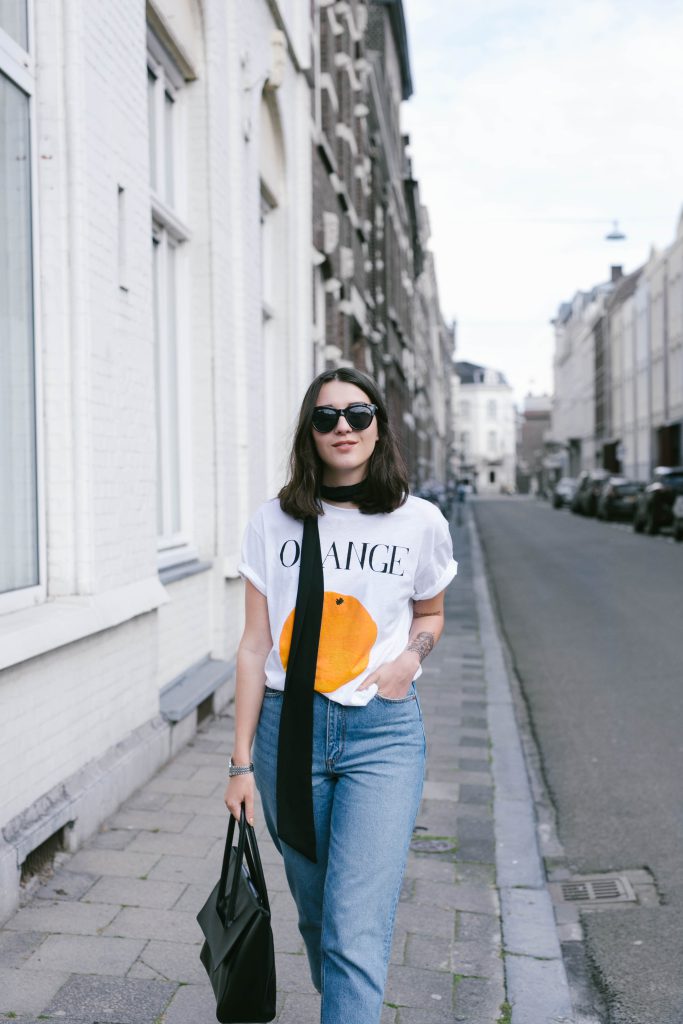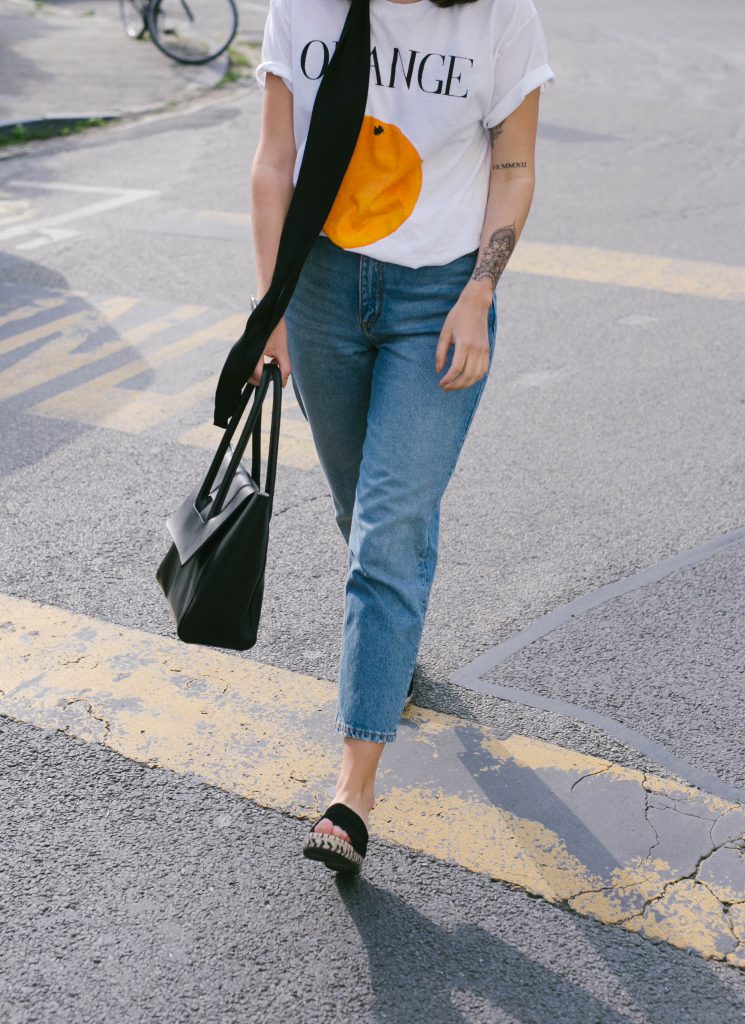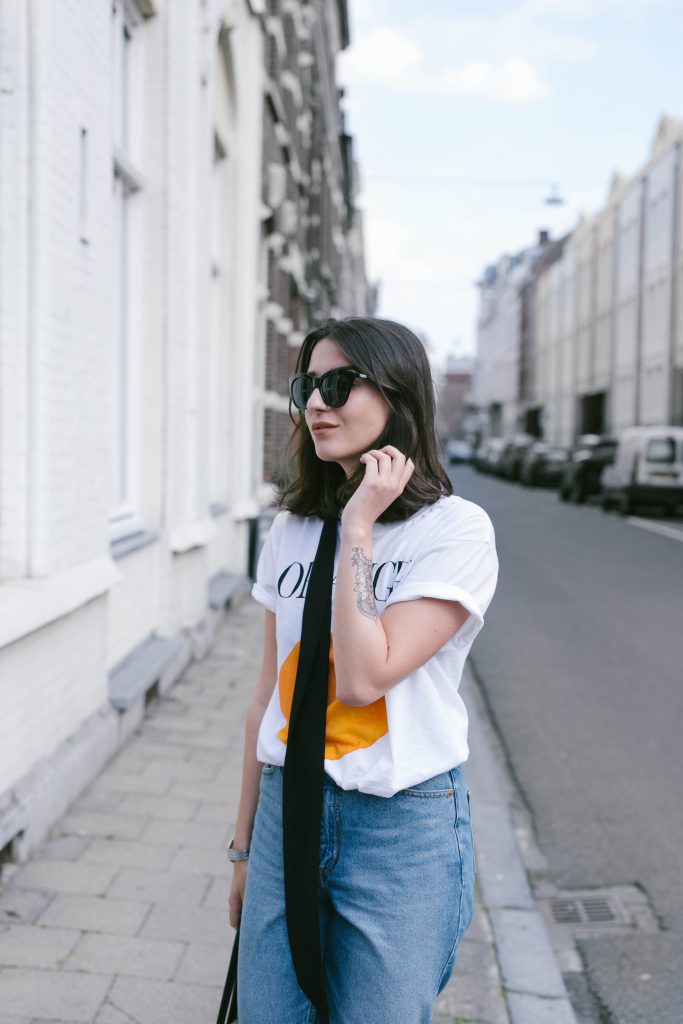 Tee – Ganni  |  Denim – Monki  |  Scarf – Zara  |  Sunnies – Lespecs
Bag – c/o Eleven  |  Shoes – H&M  |  Watch – BalBer
As I told you I did a little damage to my bank account while I was in Berlin and I am showing you most of my purchases with todays outfit post. I have added a print tee to my wardrobe even though I always tell everyone prints are a definite no for me. But the Ganni Murphy tee is just perfection I had always been on the hunt for the Yellow version but when I saw this Orange style at the Kauf Dich Glücklich Outlet I had to have it. It's the perfect easy piece for summer while I still think I will get many wears from it.
Besides I got my 1368424032472 pair of mom jeans in Berlin. I don't know what I am doing while shopping but as soon as I see a pair of mum jeans in a classic blue denim wash my brain stops functioning and I buy it. I checked I have 3 mom jeans with nearly the same wash and 3 kick flares with nearly the exact same wash. Well done Sophie. I mean I still wear all of them so it's probably not that bad yet but as I am a person that doesn't like to have so many pieces in her wardrobe it is starting to become a bit of an issue. Same with my black cami dresses as I mentioned in this weeks sale lusting. Someone's gotta stop me!
P.S.: Both new tattoos are healing very well even though not fast enough (as always). I am loving them more and more every day – a special thank you to Rachael for making the appointment possible and being just the most charming tattoo artists out there (don't get me started on how talented she is)!