I generally don't like to call something a trend – if there is something that might be considered more stylish in one year and I like it than it's my "thing". And I might wouldn't have tried it if it wasn't a trend but it will still be my thing and not my trend.
For me another thing besides white sneakers and pointy flats is everything belted this upcoming spring season! Literally: everything. Especially on culottes and shoes but also tops – ahh its just so perfect minimalistic and modern.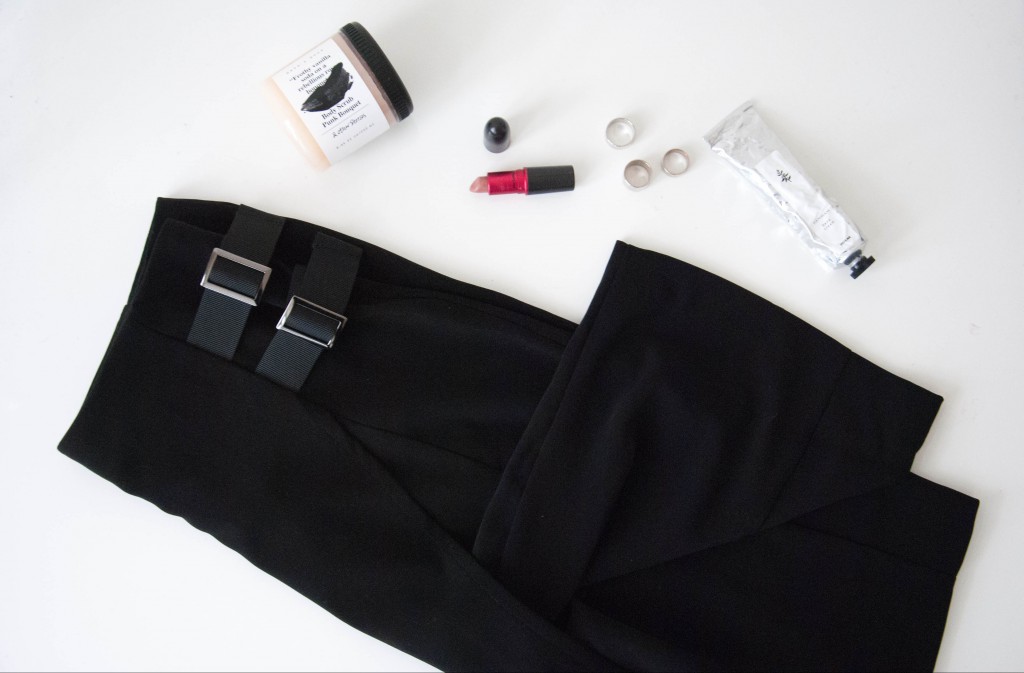 Culottes – H&M Trend (unfortunately not on the website available)
I ordered a white pair of belted culottes at Asos, unfortunately they are super duper shine through so that you would have to wear them without panties which I know I probably wouldn't do.
But knowing me I didn't give up and I found the perfect black pair of belted culottes at H&M the other day. It's probably the universe telling me that I shouldn't change the all black style anytime soon.
I out together a little mood board of my favorite belted items for you guys: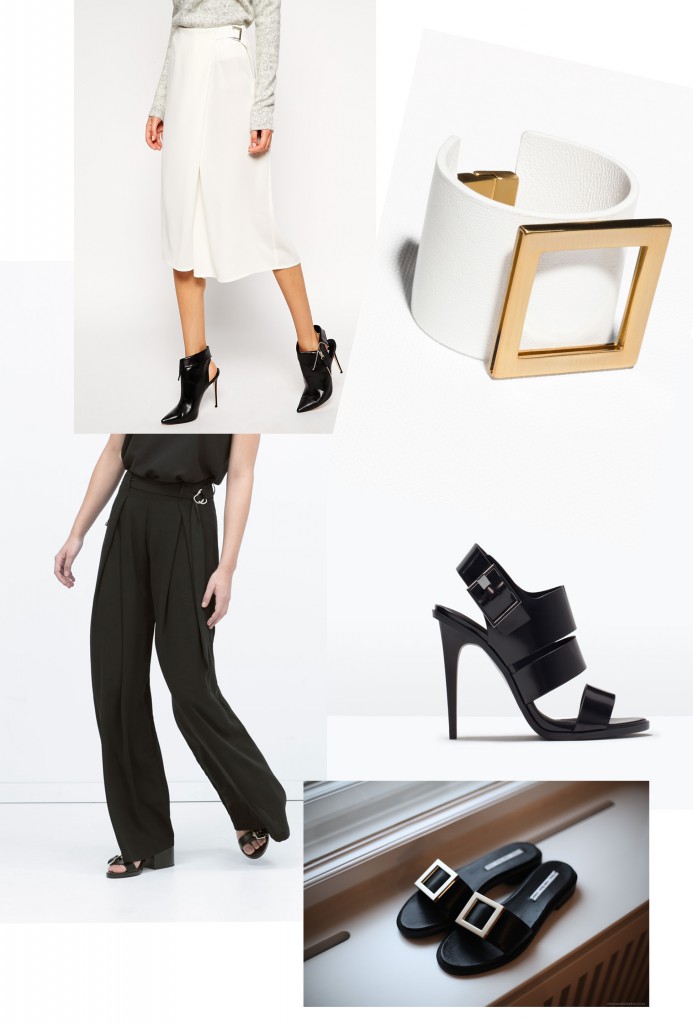 Asos Culottes (here)
Zara Belted Pants (here)
&otherstories Bracelet (here)
Zara Belted Heels (here) 
&otherstories Buckle Flats (not available online yet)