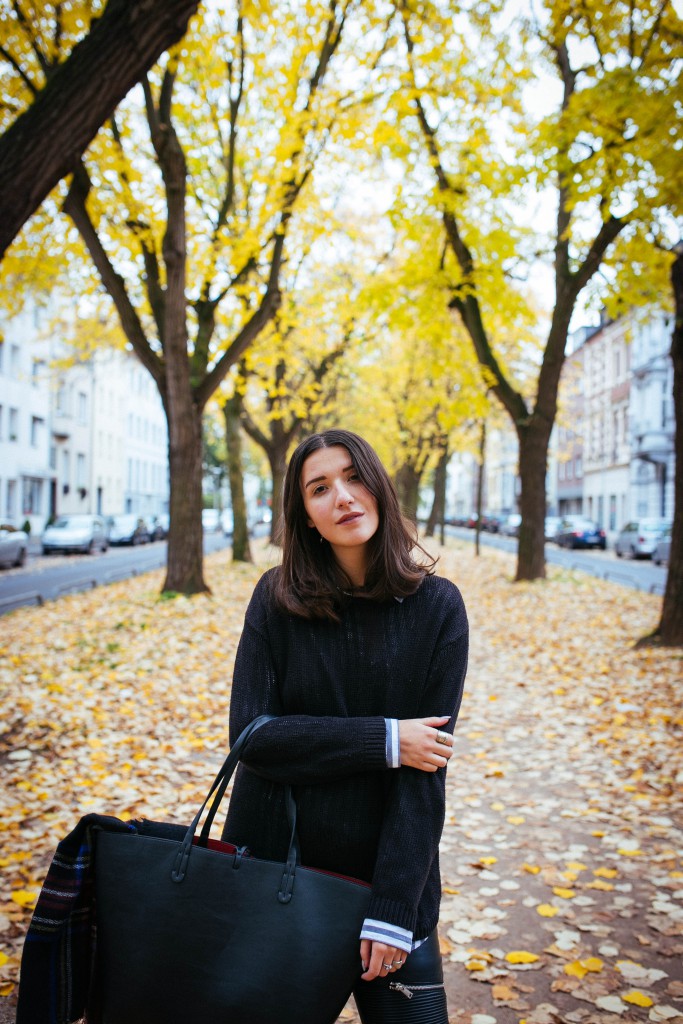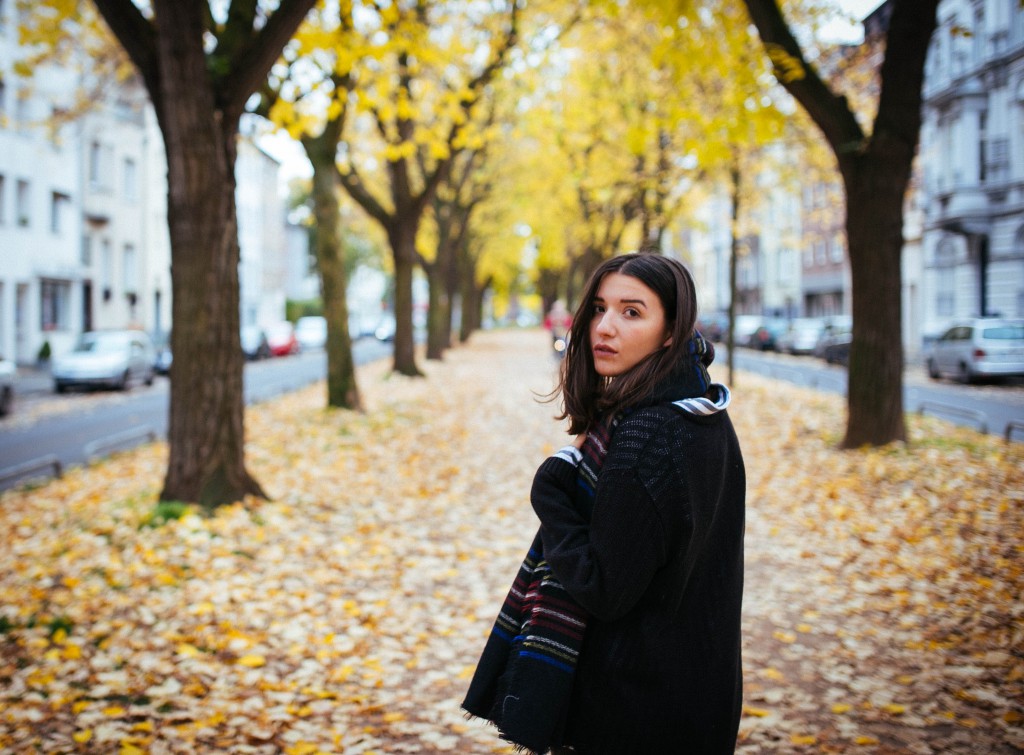 Jumper – H&M  |  Shirt – Cheap Monday Men  |  Pants – Zara
Sneakers – Adidas  |  Bag – Zara  | Scarf – Zara
I would usually not shoot in such a location because I am not a huge fan of too many colors in my photos. However, autumn is probably the prettiest season of them all and in my opinion you need to capture that in at least one outfit post and yes I might jumped around in the leaves like a 5 year old on christmas eve. I kept my outfit super simple and comfortable just like a good weekend outfit should look. The loyal reader knows I like everything oversized so the shirt and the big jumper were a must to style the leather pants down. My Adidas sneakers have been the most worn shoes in the last couple of weeks and I am glad I actually bought them a while ago.
By the way am I the only one who gets super excited about how quickly the colors outside change in autumn? I have always loved autumn and I used to always search for the prettiest leaves on my way home from primary school and show them to my mum when I finally arrived at home – I would always be a little late and my mum would already wonder where I was.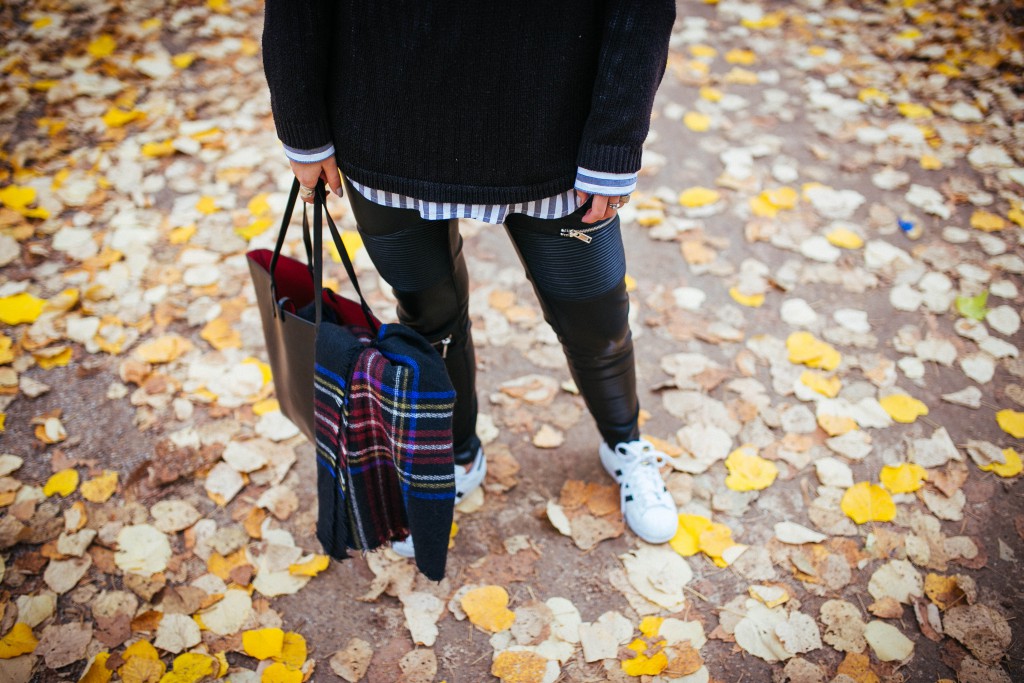 Excuse the tired face but these photos were taken one day after my last exam and I was still low on sleep and energy. Feeling so much better already though! Thank you so much for everyone who shared words of comfort with me – it really means a lot to me!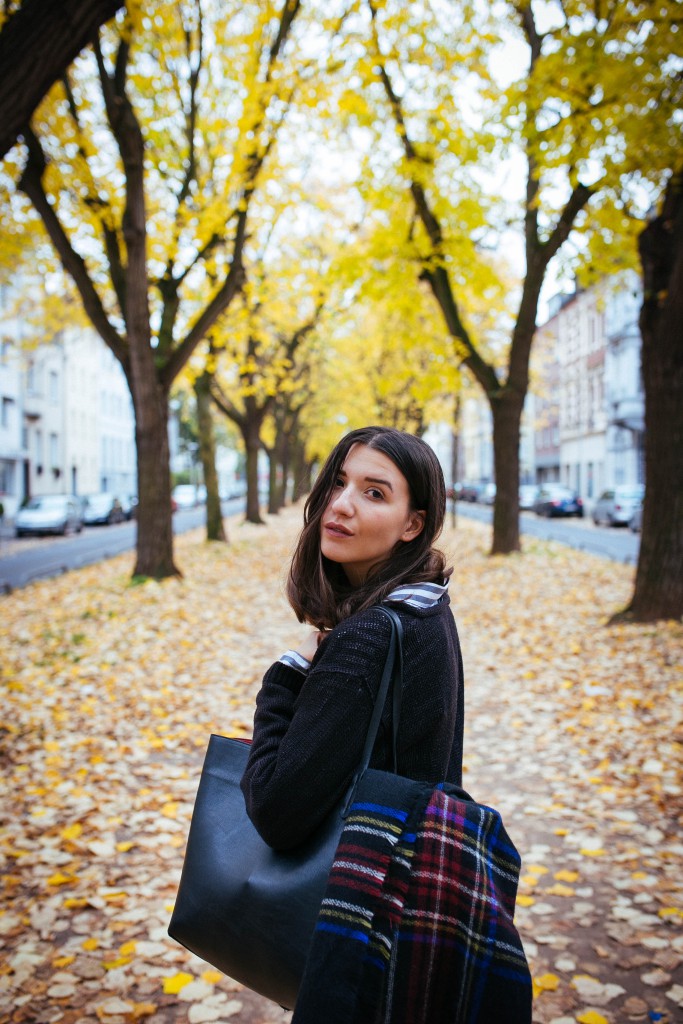 All photos taken by tooloudvisuals.