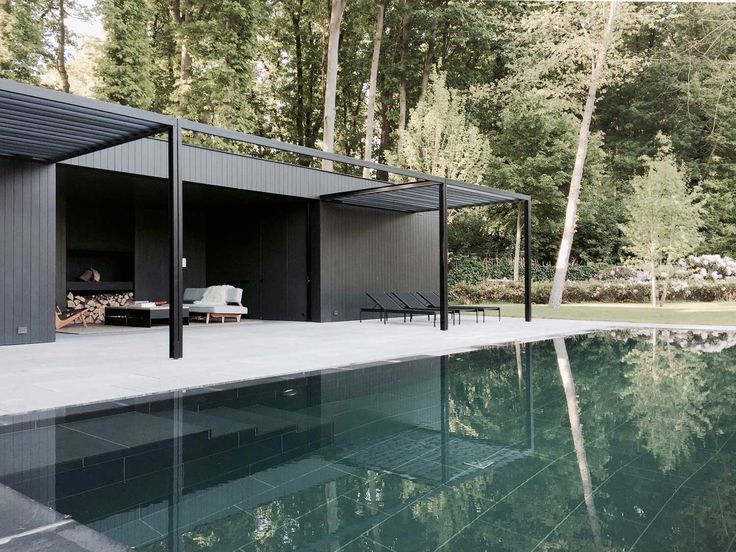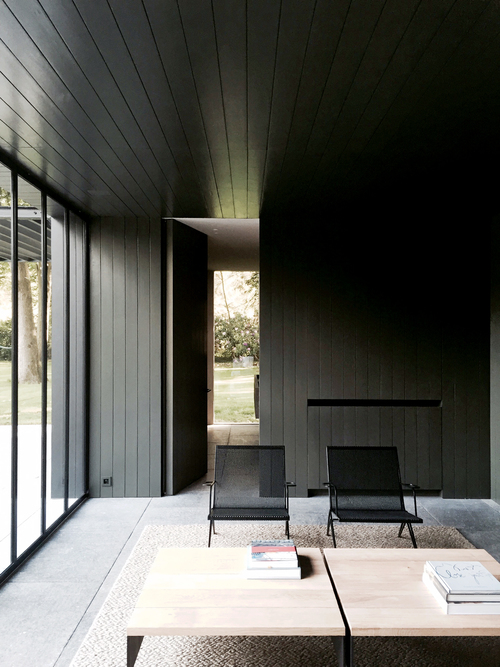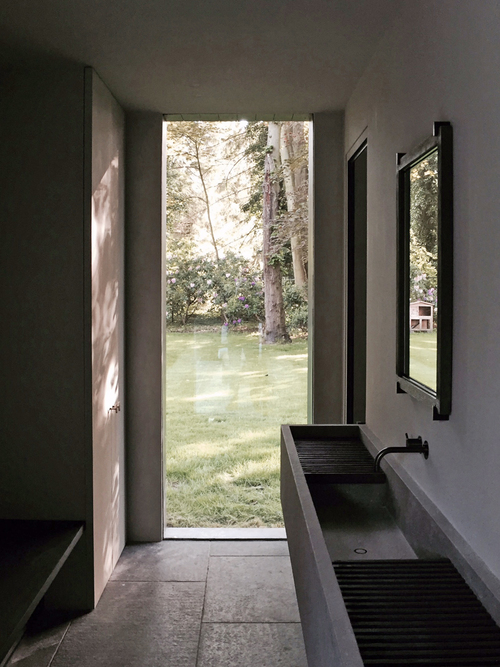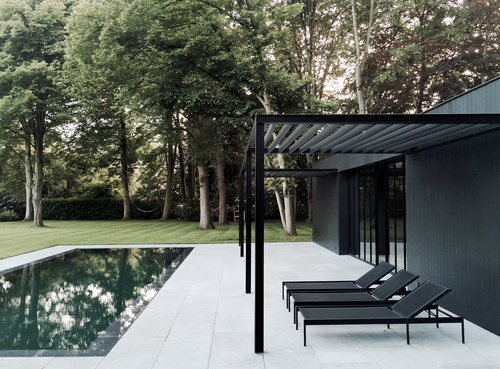 Photos via Marc Merchx.
Starting 2016 with some fresh exterior design by yours truly – well actually I only present it to you. This beautiful poolhouse better known as vacation dream was created by Belgium-based designer Marc Merchx. It's the perfect minimalist with its black timber facade and simple interior. But the devil is in the details and Merckx truly knows his craft. The dark facade of the house and the forest green pool strike a balance with their natural surroundings. The glimpse into the house is enough to say that Merckx again proved an eye for stylish details.
Am I the only one getting excited for spring already?