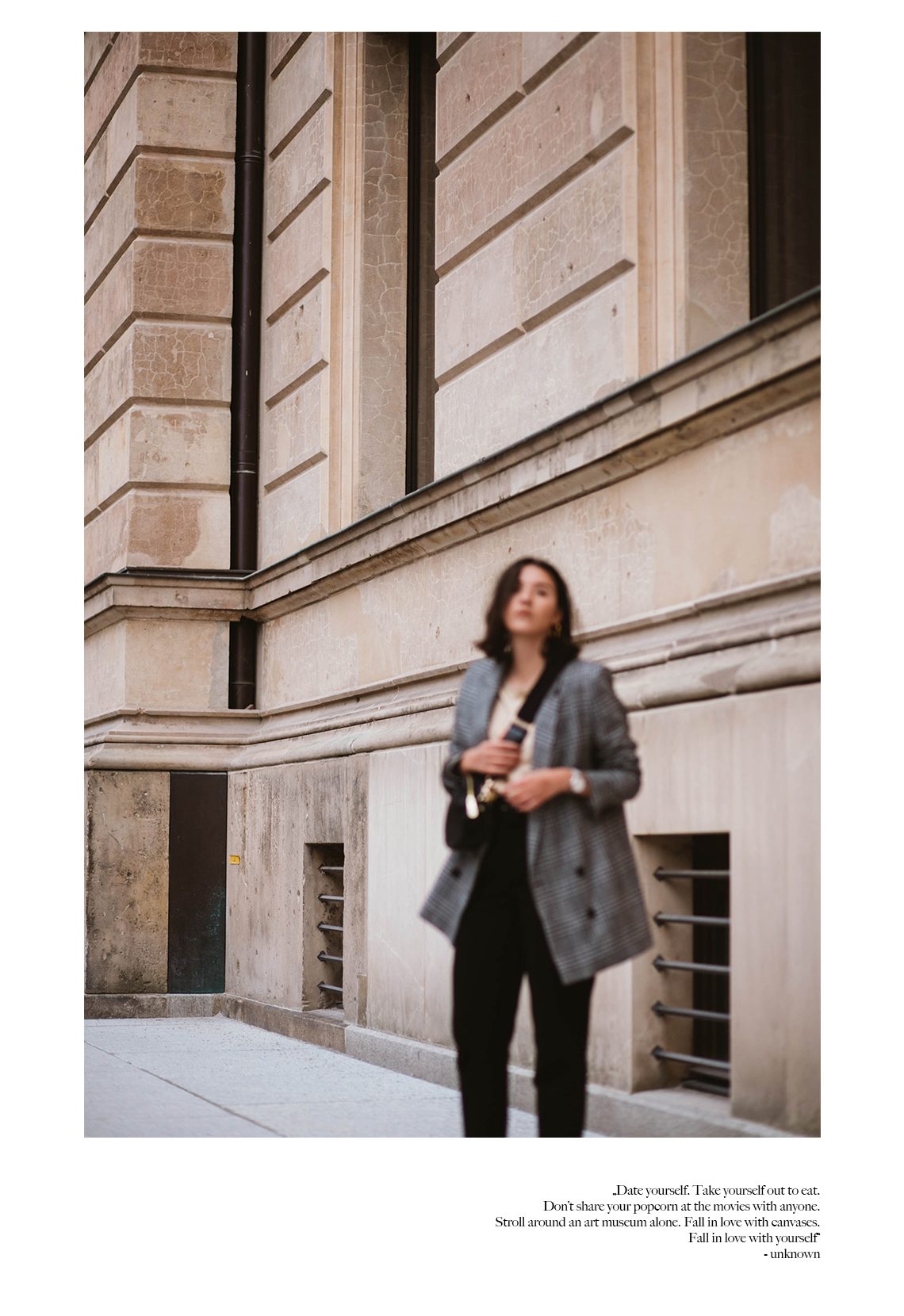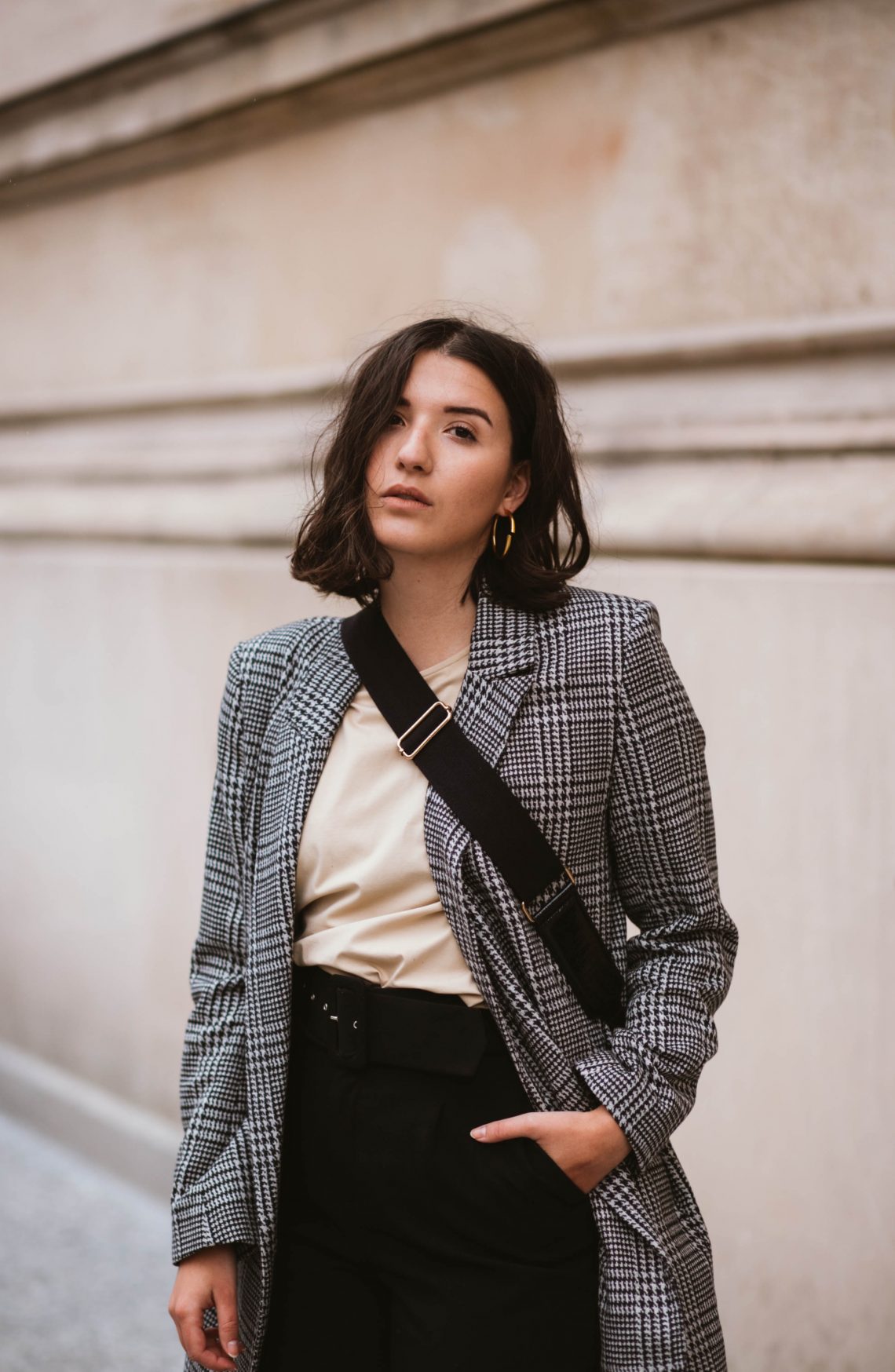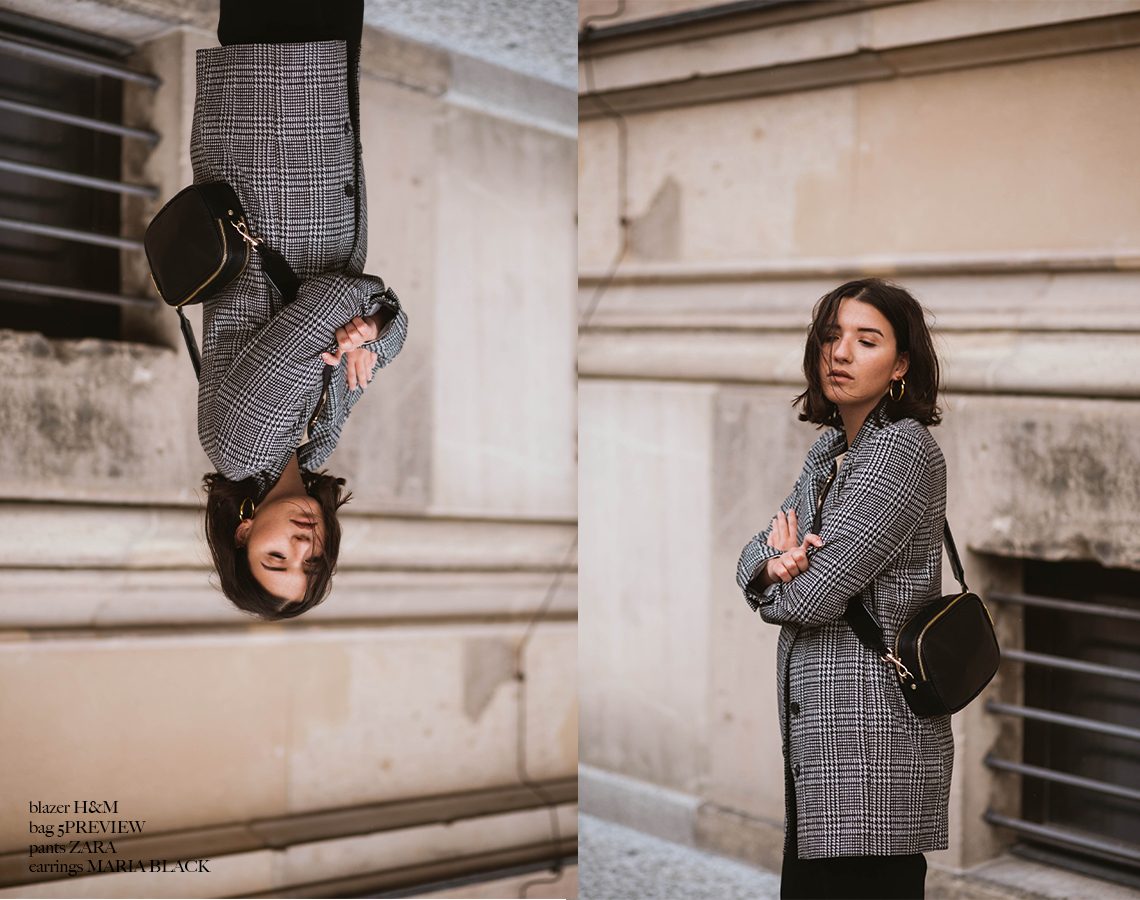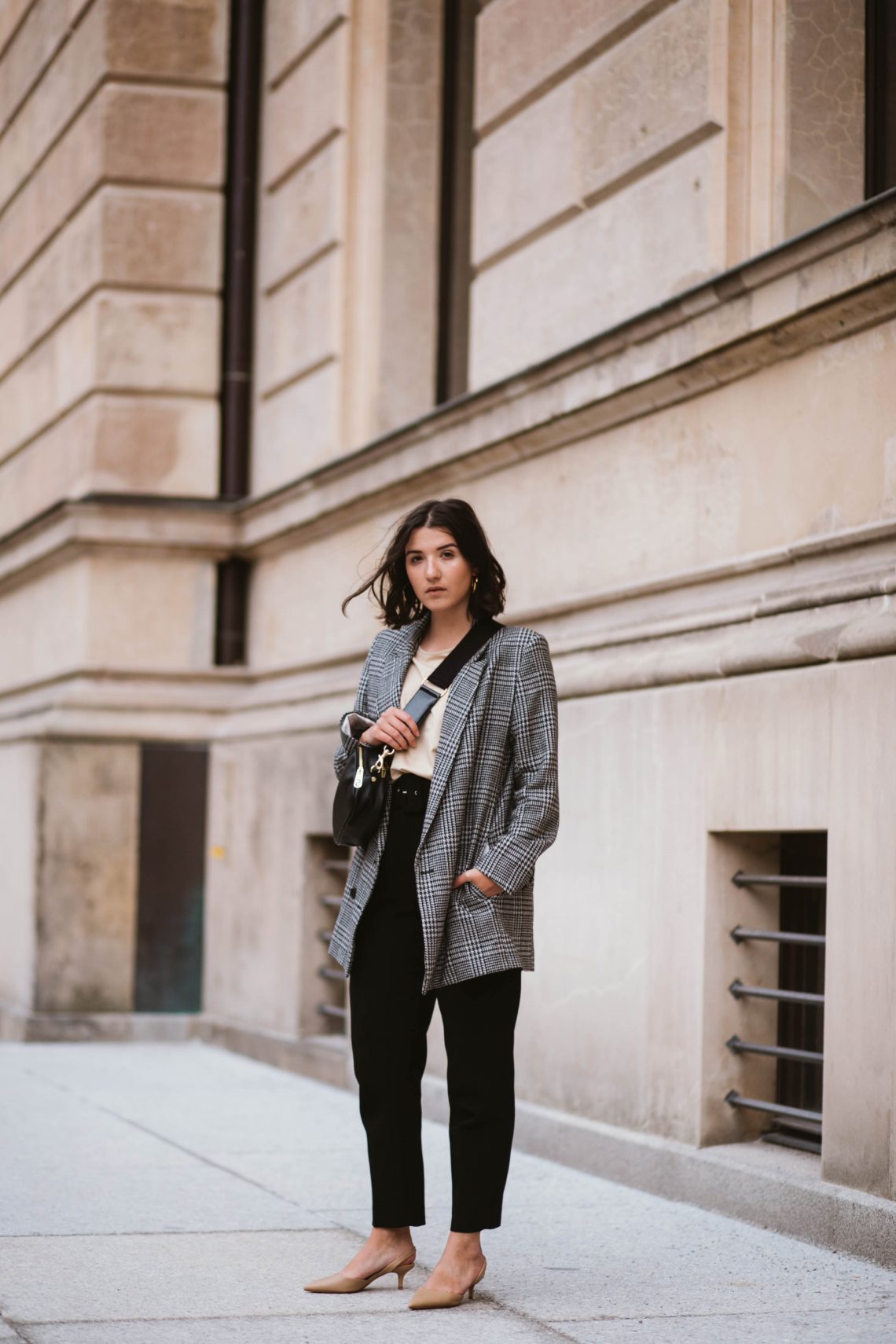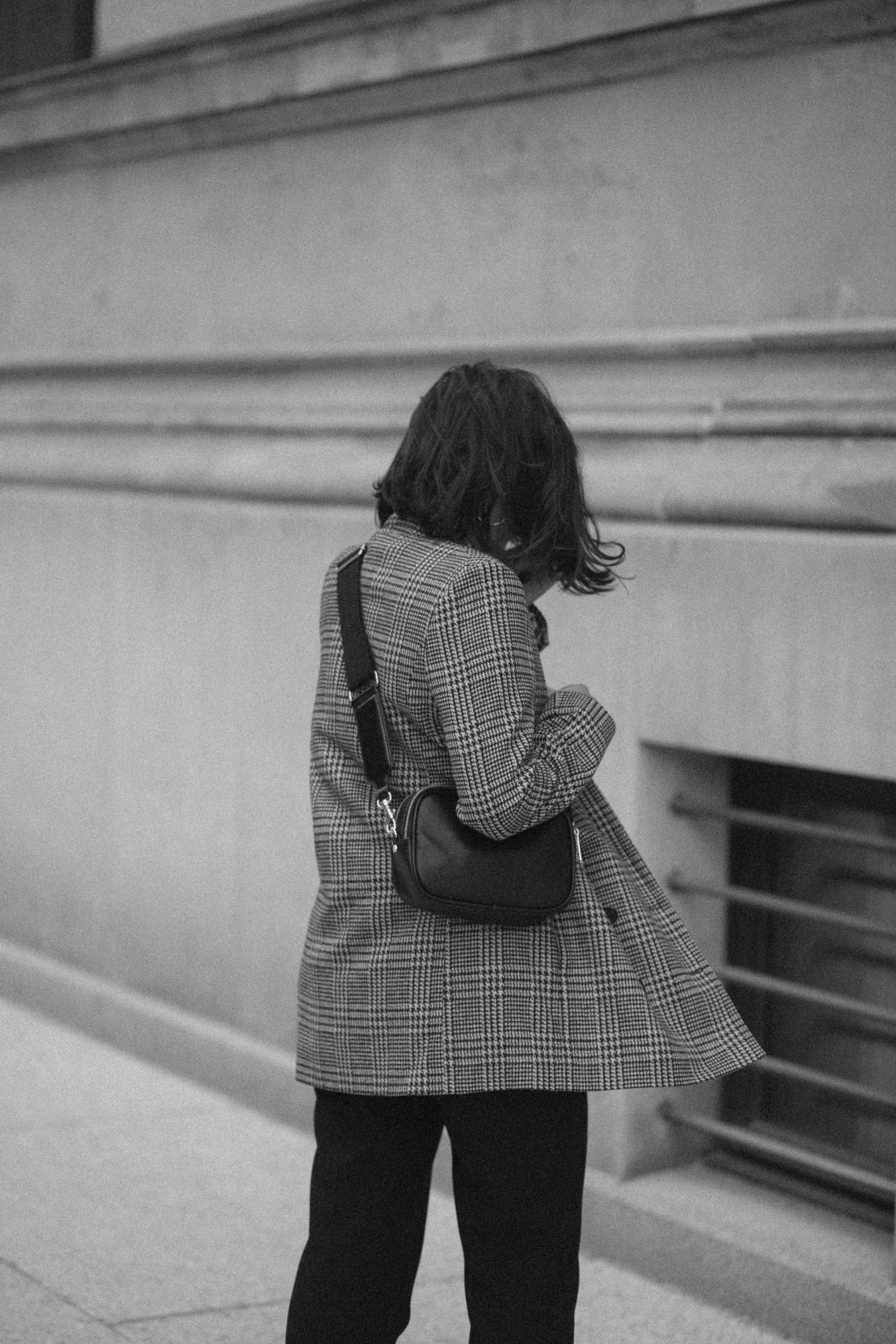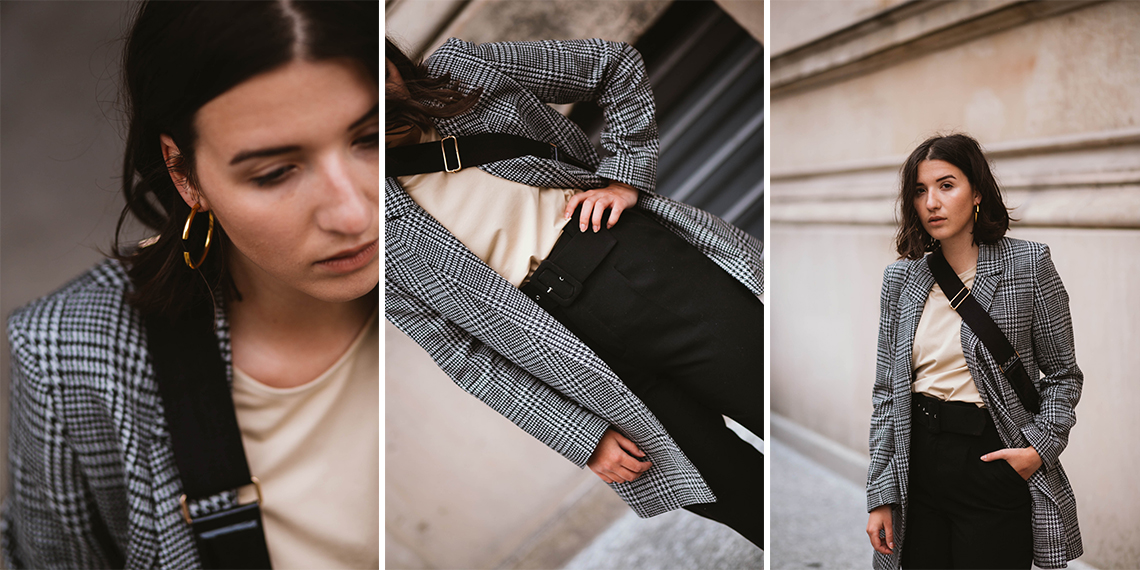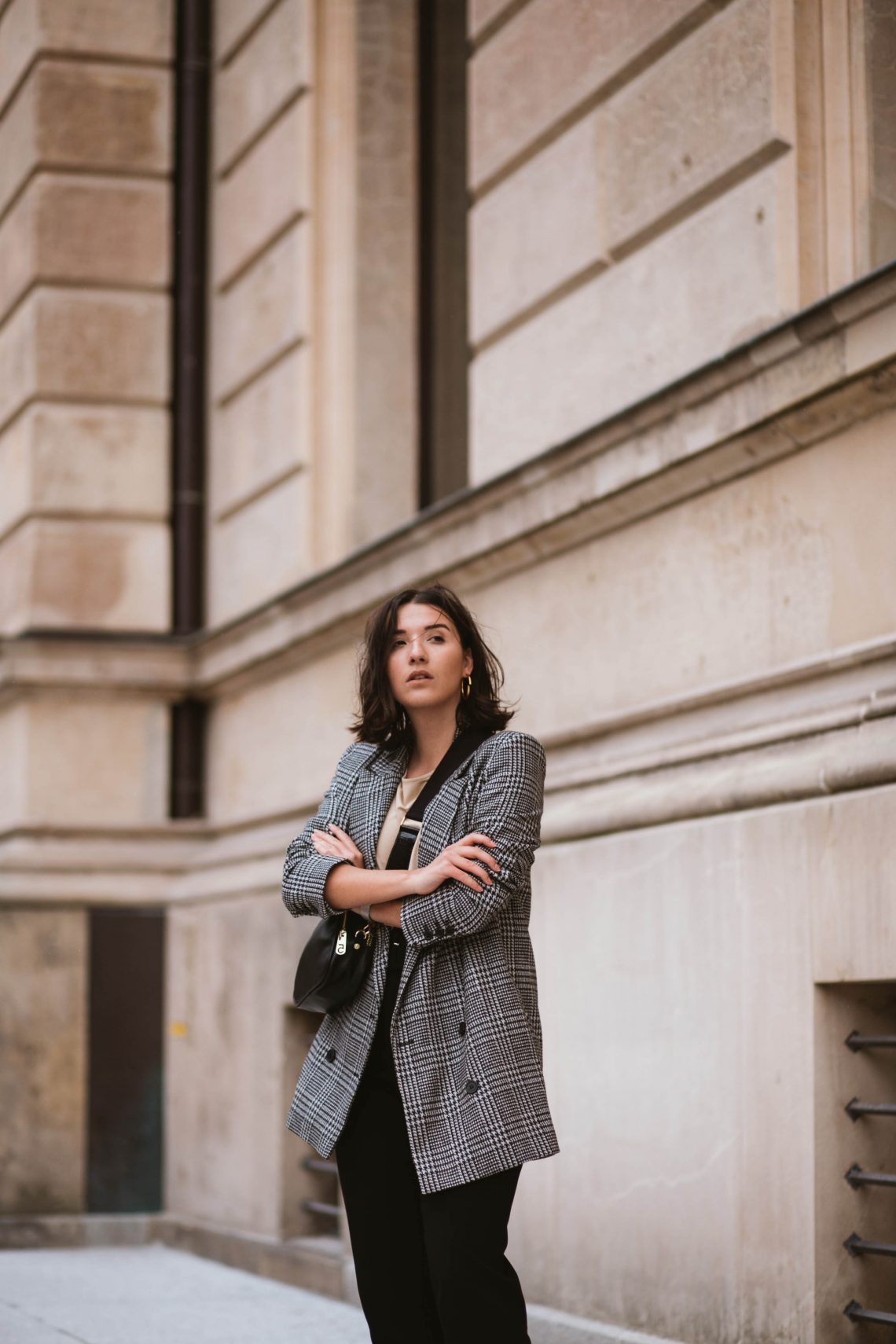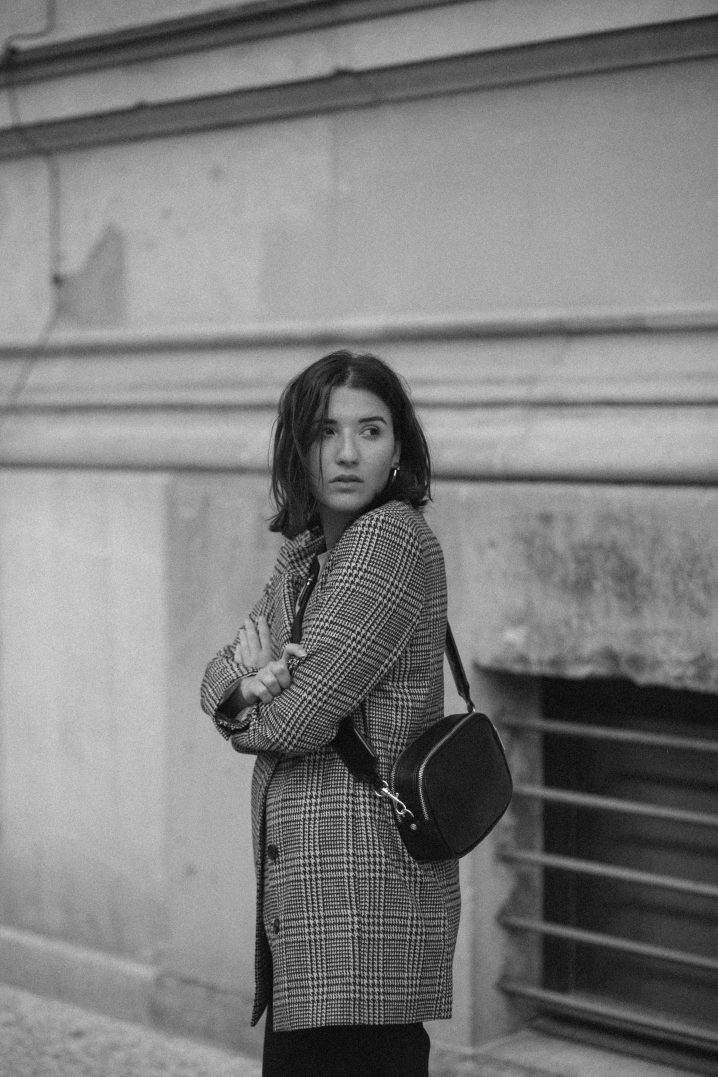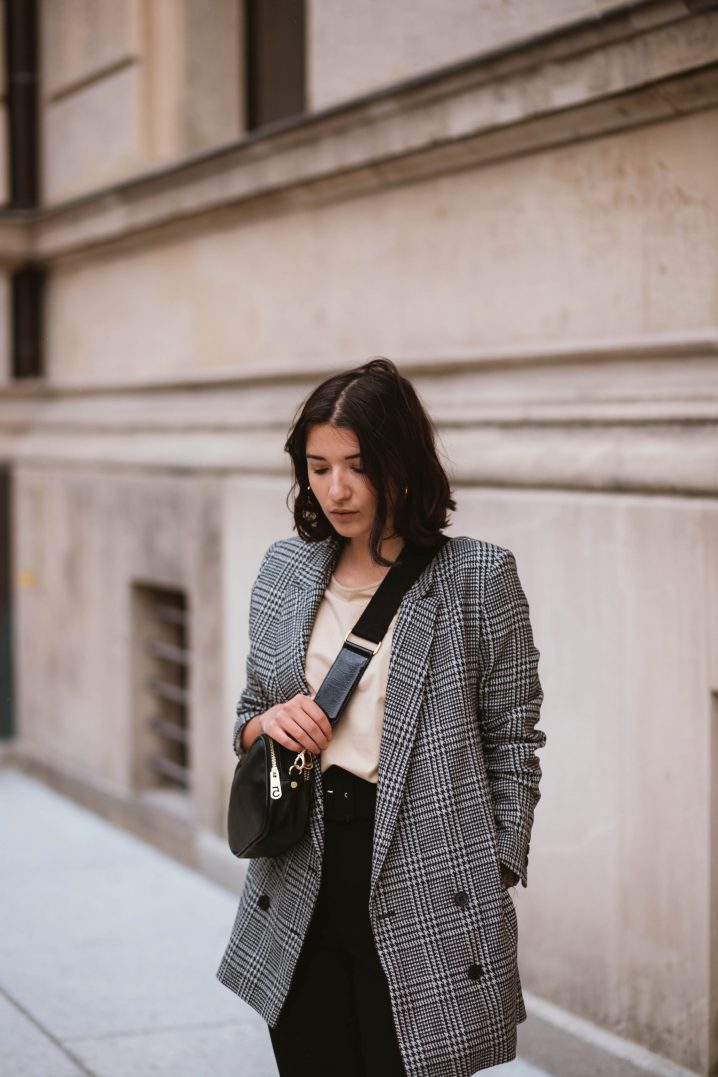 blazer H&M TREND  |  tee COS  |  pants ZARA  |  bag 5PREVIEW
heels ZARA  |  jewellery c/o MARIA BLACK
I have been feeling a little uninspired as of lately and more and more creatives speak out about it at the moment. It might be the change of season – going into the darker time of the year always has something depressing to it. Even though I live for those beautiful autumn days when the sun shines bright and reminds you of late summer days but the wind is crisp and cold, introducing winter.
Right now I am trying not to worry about this phase too much and keep creating content and push through it. For me that is usually the only way to deal with it – I get frustrated with my work to a point where I don't like anything anymore. After hitting rock bottom I will feel more inspired and motivated to work on new projects and put all my energy in my creative work. Hopefully, the change of cities and moving to the big capital will eventually help me deal with phases like this as well. It's also always good to talk to friends or people in the industry. It will take away a lot of the pressure you put on yourself when you hear that other people deal with the exact same problems.
Which brings me to today's look shot by the incredibly talented and creative Elisa. I have truly admired her for so long and can't wait to work on projects together in the upcoming months. She is an inspiration to me and above all, she is beautiful inside-out. Oh yes, and she managed to capture me without glasses or sunglasses and I am so happy with the result!