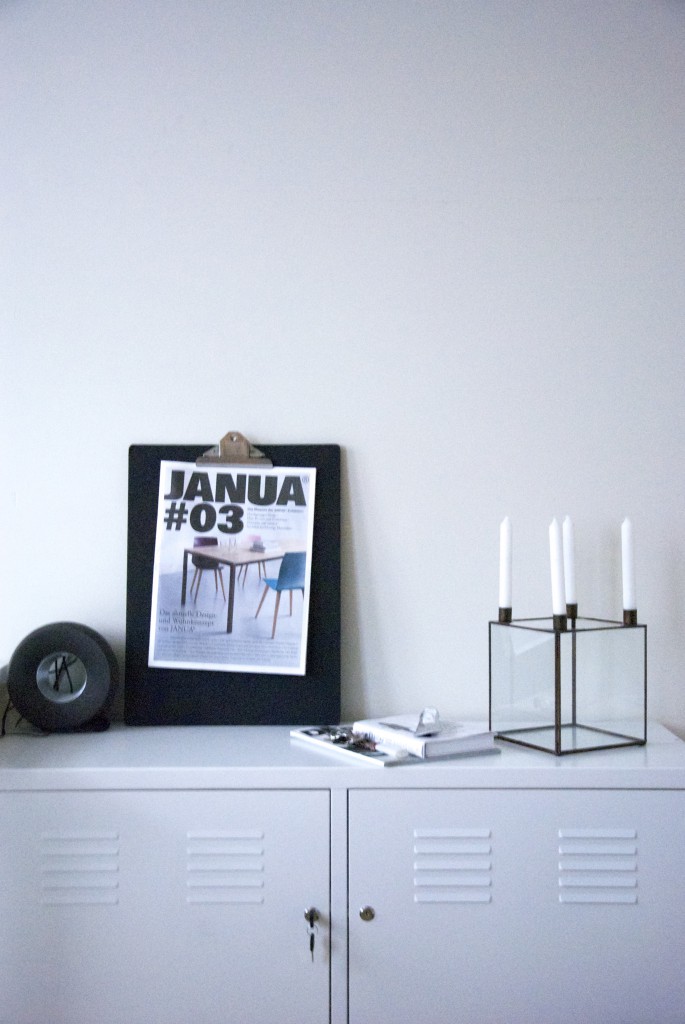 The people that also follow me on instagram have probably realized that I am pretty busy with Uni again. We are having our skills weeks at the moment and everyone thought it's gonna be so easy and relaxed -guess what? It's not.
Anyways I finally changed my decoration in my room from christmas (yes I know I am a bit late) to spring decoration a couple days ago. Even though I wouldn't say the decoration screams SPRING. The candleholder is a low budget of the kubus candleholder designed by Mogens Lassen. I always try to add some other colors than black and white if I get the chance.
Did you get rid of your christmas decorations yet? Also what are your favorite interior trends at the moment?