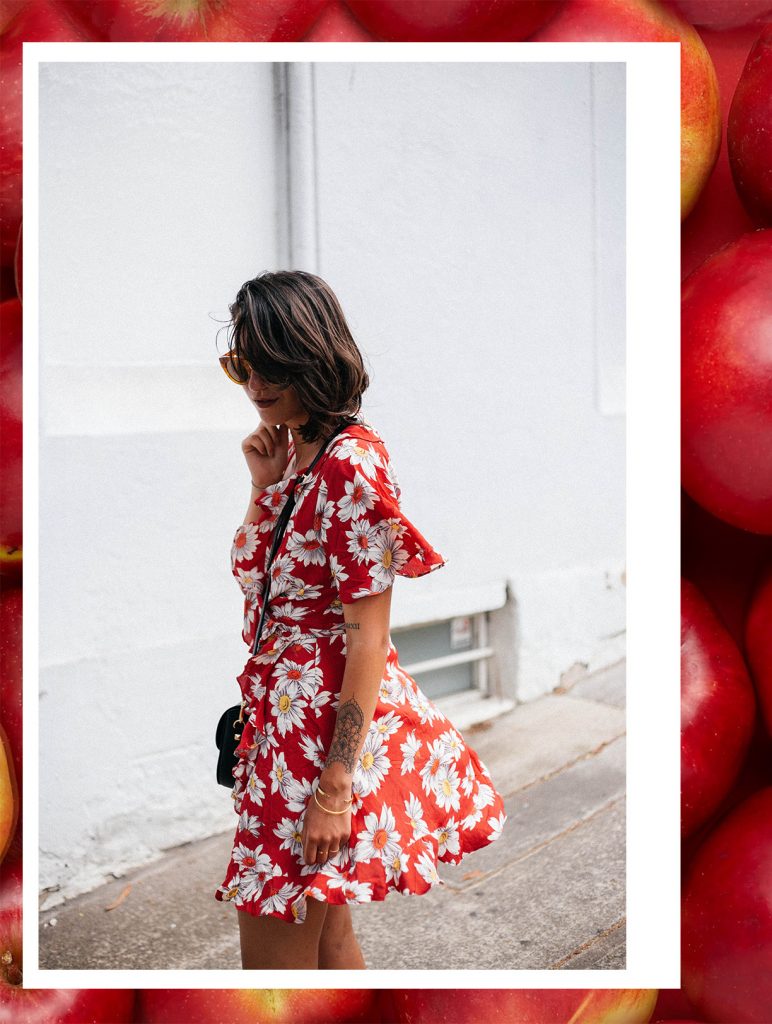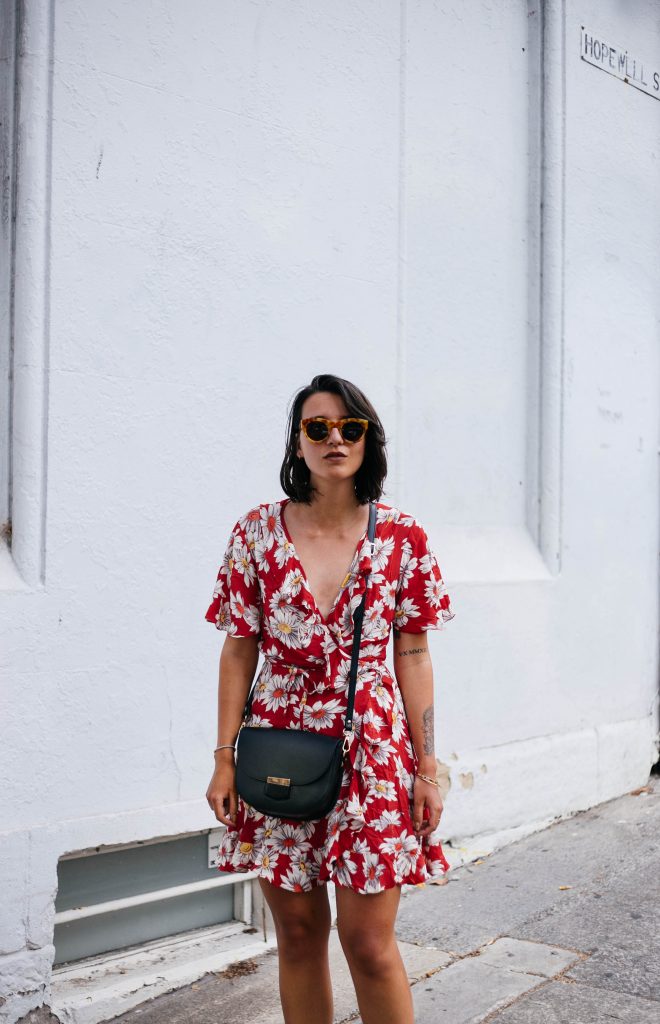 dress ASOS  |  bag  c/o CAMELIA ROMA  |  sunglasses c/o ACE&TATE
sneakers VANS  |  jewelry c/o MADELEINE ISSING
You know that moment when you are browsing through your favorite online shop and your eyes stop at something that is so NOT you that somehow you get the feeling that it is you after all? That's what happened to me before I went on holidays in Australia when I was looking through ASOS to find a new swimsuit – how did I get from swimmers to dresses? I don't know.
I was drawn to the ruffles and somehow to the bold red and daisies print. When it arrived I really liked it but was still doubtful if I would feel good wearing it. Just because something looks nice doesn't mean that it's YOU after all. So when I wore my little red dress for the first time in Sydney I was pretty excited and it made my day – just wearing something that's a little out of the ordinary for me. Easy as that sometimes changing habits or daring something (may it be as small as wearing a bold dress) can boost your confidence levels and make you smile all day.
I am preparing the next guide in high speed for you but while you are waiting make sure to have a look at my Noosa Guide from last week.