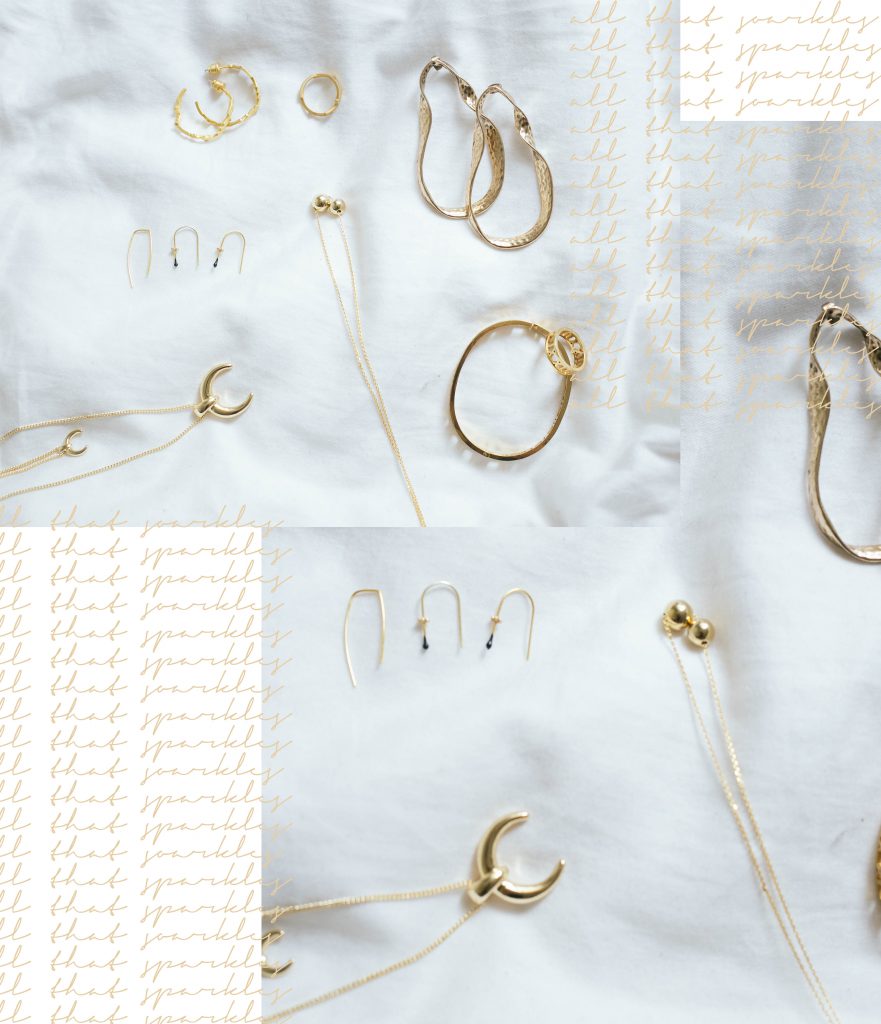 Attitudes & preferences can change. Personally, I have always been a silver kinda girl but todays jewelry edit definitely proves that I might have turned into a golden girl after all.
Sphere Necklace – Madeleine Issing
Double Crescent Pendant – NA-KD
Thin earrings – Felt Atelier
Big Earrings – Zara (sold out)
The Matrix Hoops – Charlotte Valkeniers
The Matrix Ring – Charlotte Valkeniers
Roman Letters Ring – thePeachBox
Roman Letters Bracelet – the PeachBox (sold out)
P.S.: Sometimes I get all adventurous and mix silver with gold – I know living on the edge since 1994.