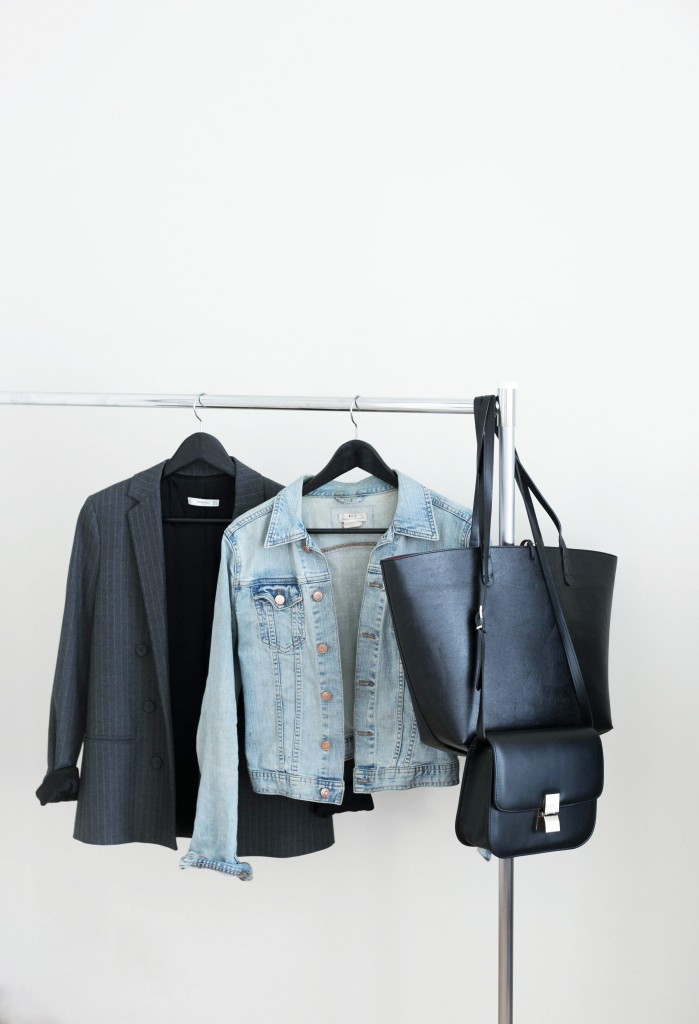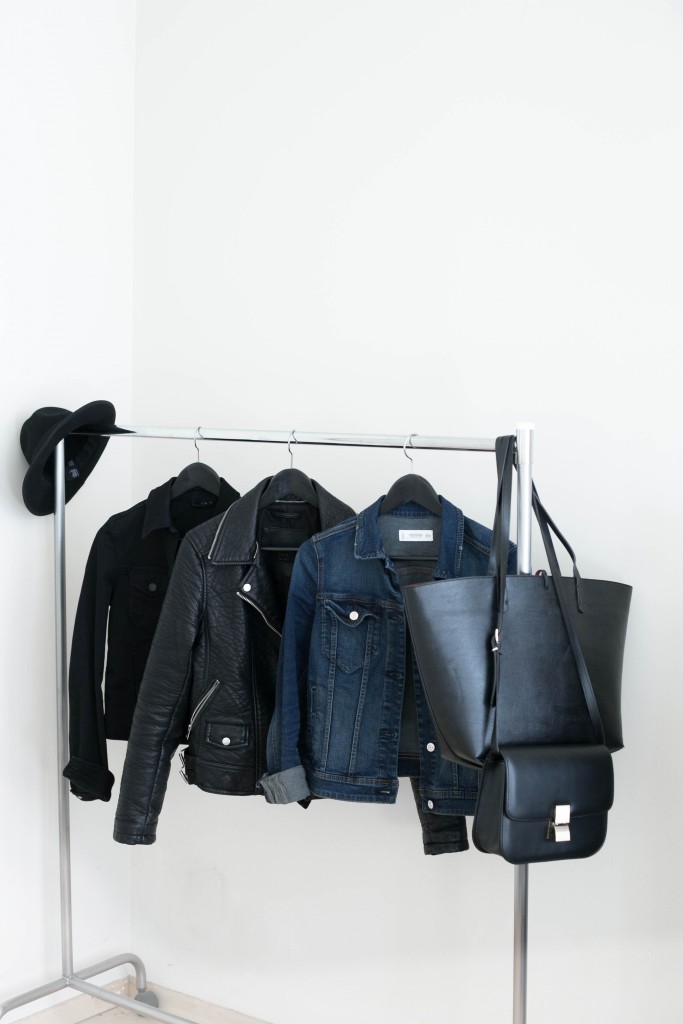 Jackets from left to right
Hallhuber – Zara – Mango – Mango – H&M
I spend yesterday with cleaning the house and rearranging my room a little – it always feels so good to accomplish something. Anyways while I was changing the clothing rack position in my room I had the idea to show you my spring jackets. These are all the jackets I am currently wearing except my short camel coat but that's usually just for when I have to go to Uni early in the morning when it's still relatively cold or have to bike somewhere – I am just always cold on the bike. I cannot believe I only ever uploaded 1 outfit with that specific coat because it has been on high rotation between winter and spring finally kicking in!
For spring the only jackets one really needs are denim jackets, 1-2 good fitting blazers and last but definitely not least a leather jacket! I like to add my light blue denim with all black outfits, my dark blue one with blouses and well if I feel really adventurous I like to wear my black denim with all black (might be joking but might really think that's adventurous – guess you will never know). If any of you have a tip for a great white oversized denim jacket please let me know in the comments – it's still missing in my collection!
For the blazer and leather jackets – they go with everything! Even though I prefer to wear my blazers with denim to take away the business feeling. Whereas, I love to wear my leather jacket with my suit pants as I have shown multiple times and most recently with a striped tee.
P.S.: The crossbody bag is from Minusey & as everyone has been asking about it I have something special for you – with the code 'SOPHIEDANIELS10' you can get 10% off storewide!