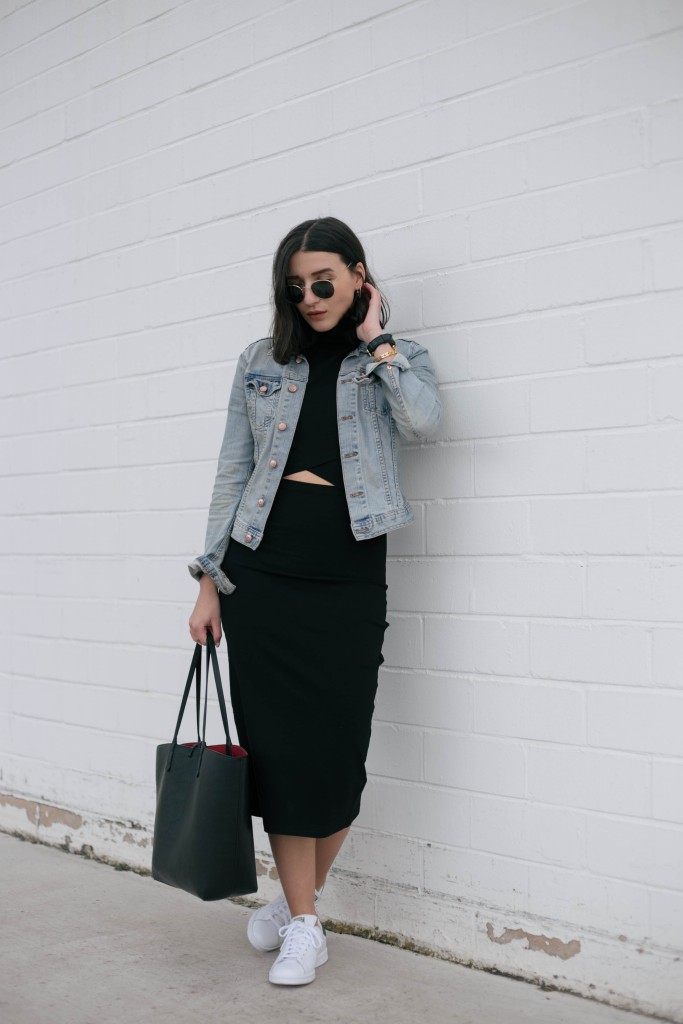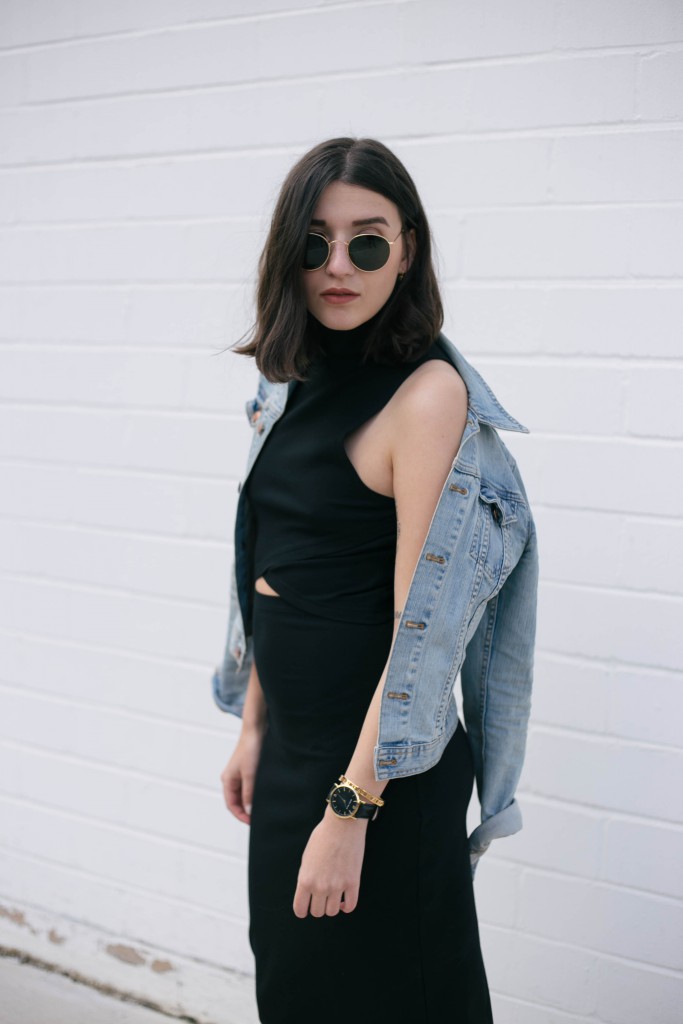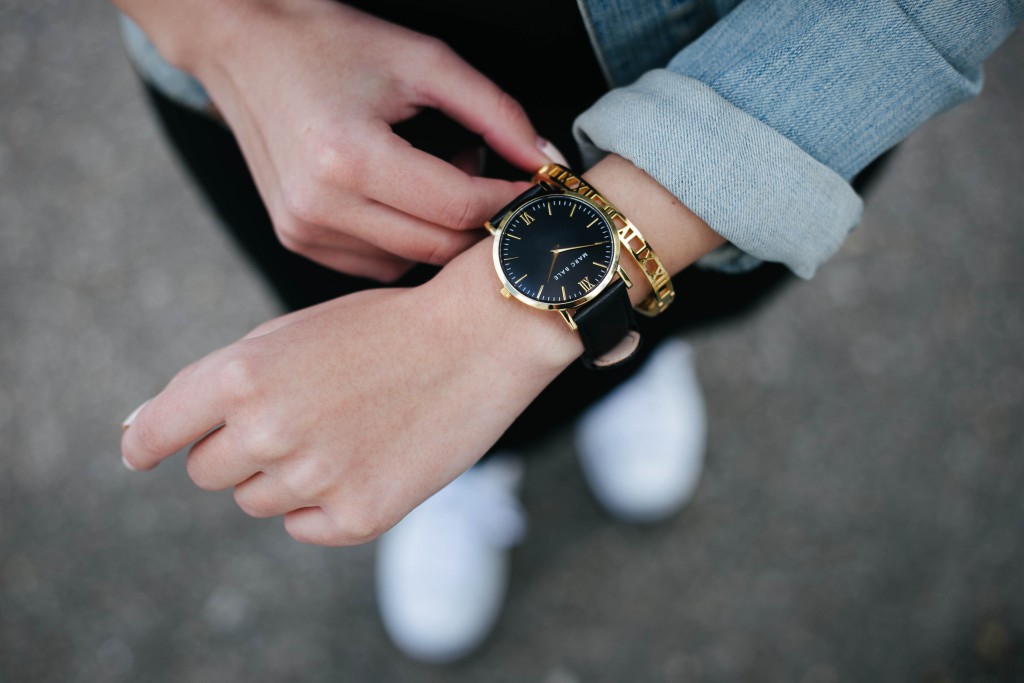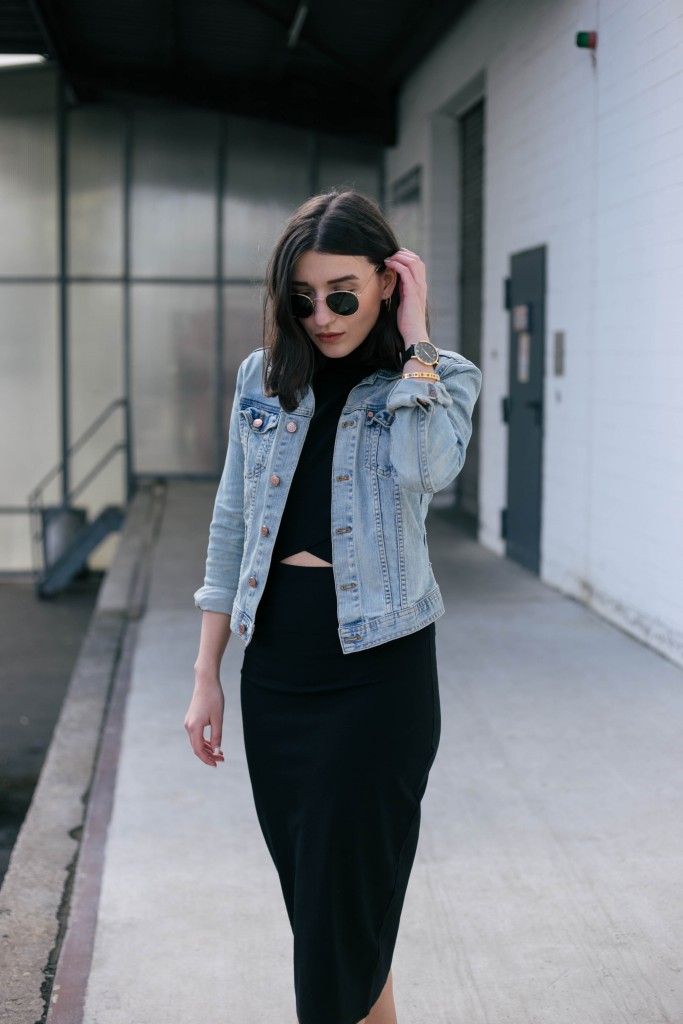 Jacket – H&M  |  Dress – c/o The Fifth (via About you)  |  Sunglasses – Ray Ban
Sneakers – c/o Adidas (via About you)  |  Watch – c/o Marc Bale
Bracelet – c/o the PeachBox
My last week has been very busy with lots of running errands in-between uni and events in the evenings. As I am really not the person for changing my clothes 3 times a day the topic of smart dressing has always interested me. A casual outfit for daytime and transforming into a chic outfit for night always seemed so perfect to me!
This is the first part of a daytime / nighttime story with my new dress from the fifth label which I found at the cocktail dress section at About You! I will be showing you my take on smart dressing – as you might know by now I don't like to have pieces just hanging around in my wardrobe but rather want to wear them. However, I don't have quite so many events that require chic clothing but have always liked to buy evening & cocktail dresses. There is this thing about them that they make me feel well dressed instantly. To make them work during the day I have always loved to pair a fancy dress with a pair of sneakers and a denim or a leather jacket.
What's your way to dress something fancy down? What do you think about smart dressing – is it really smart?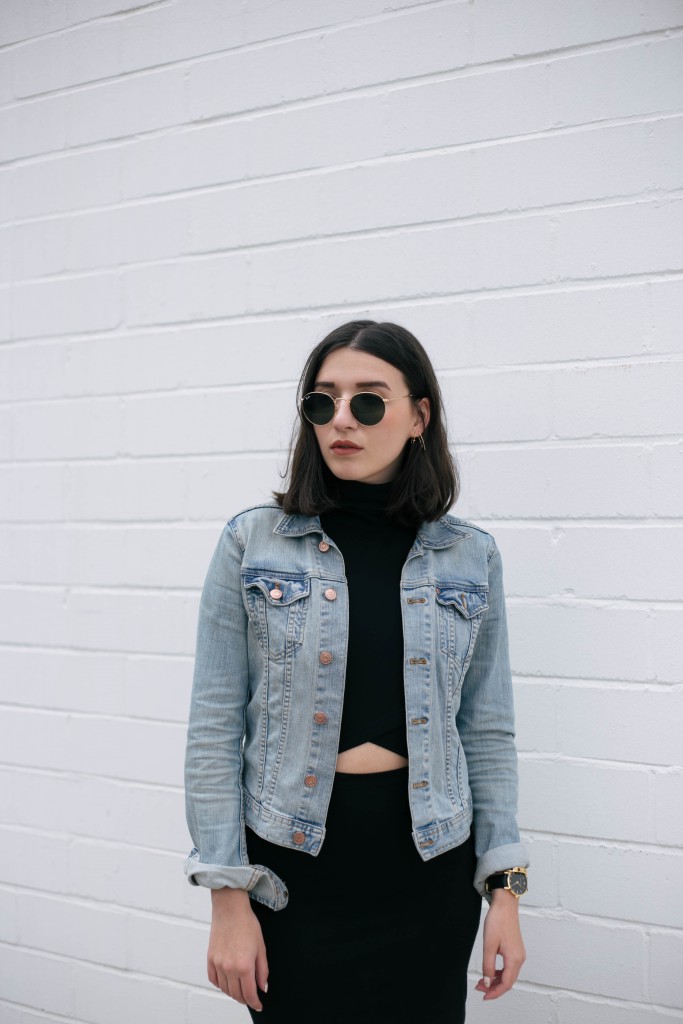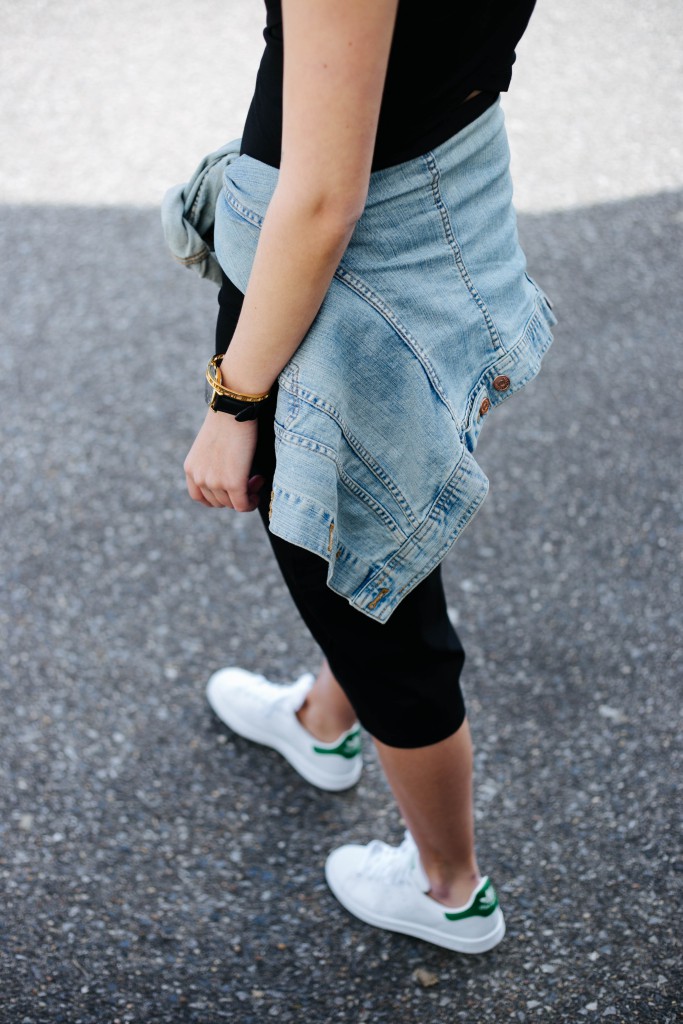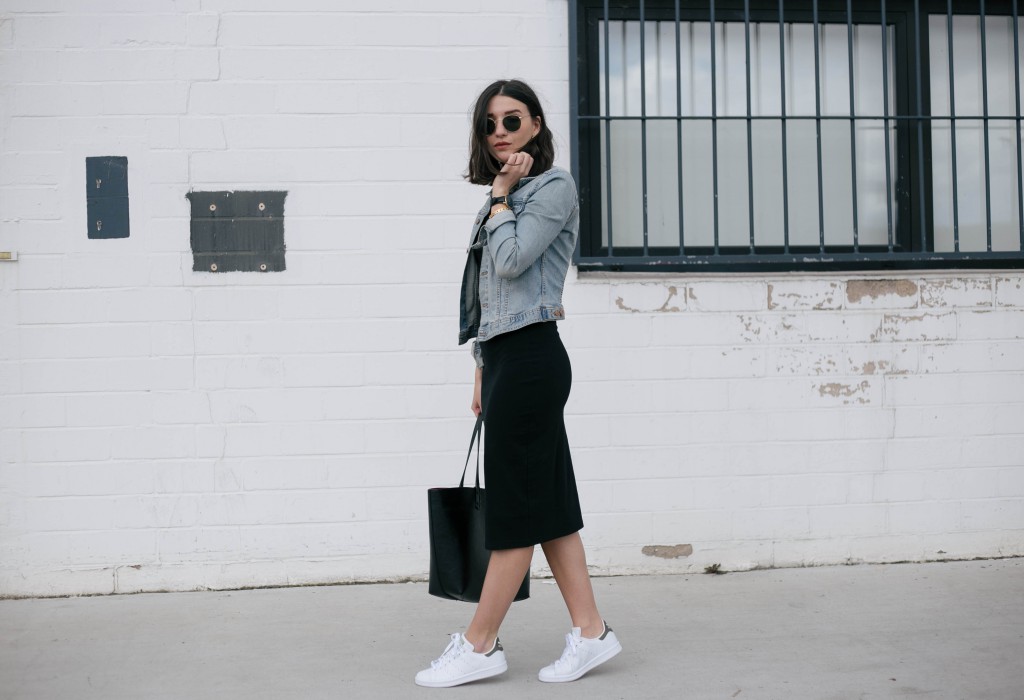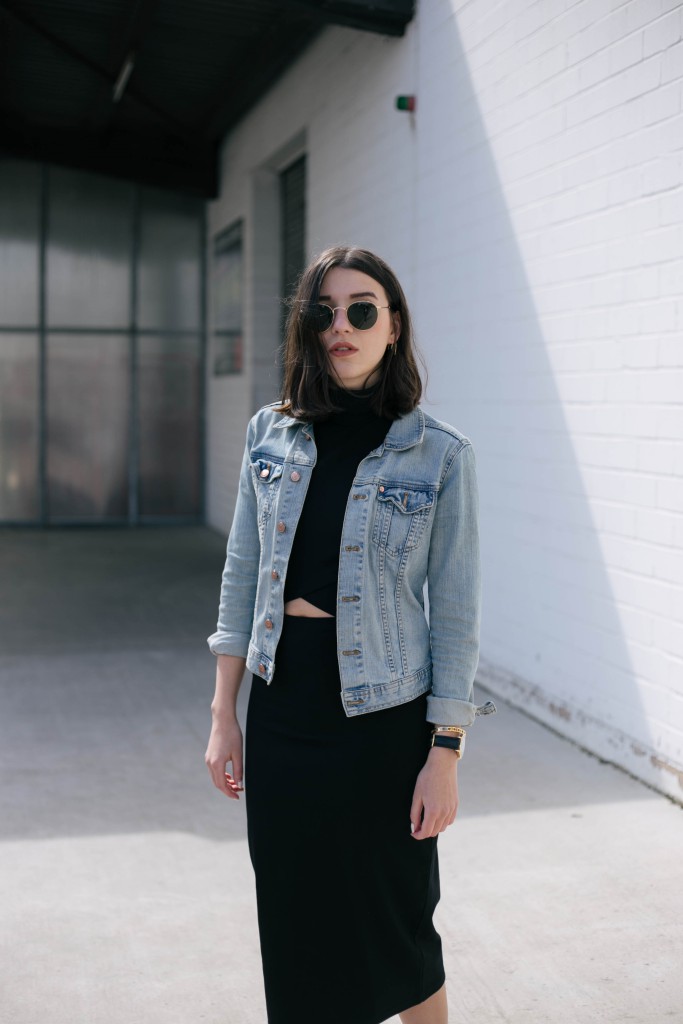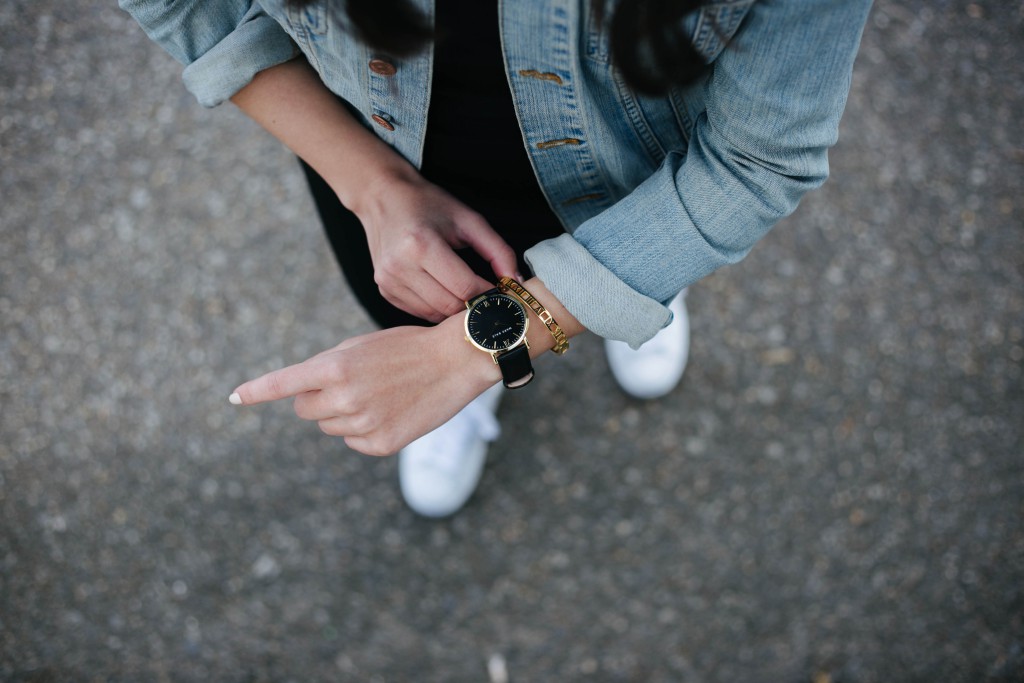 In friendly collaboration with About You xx