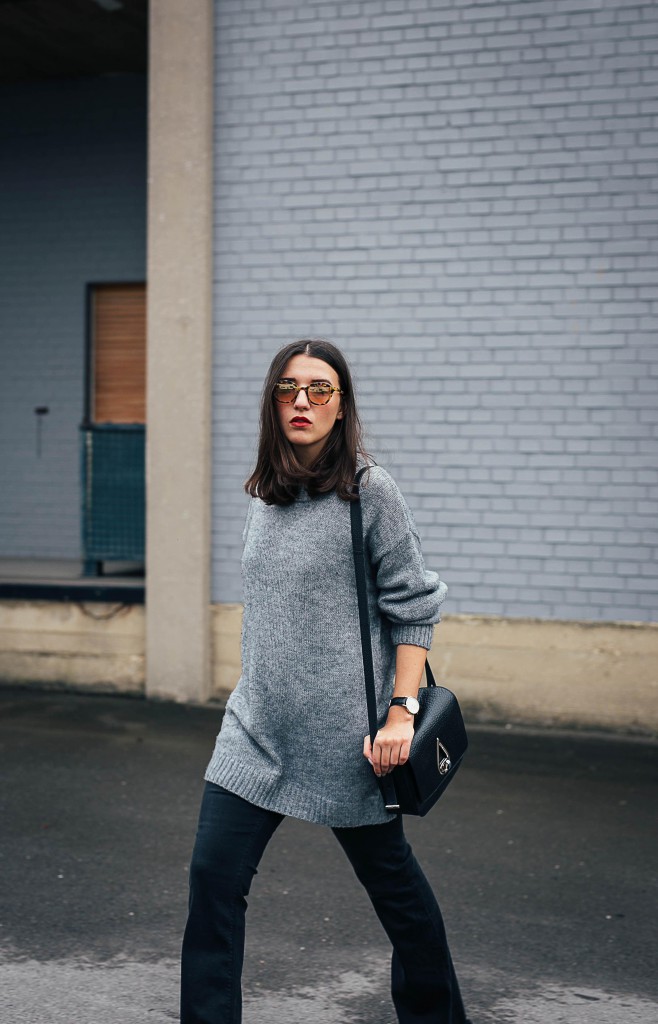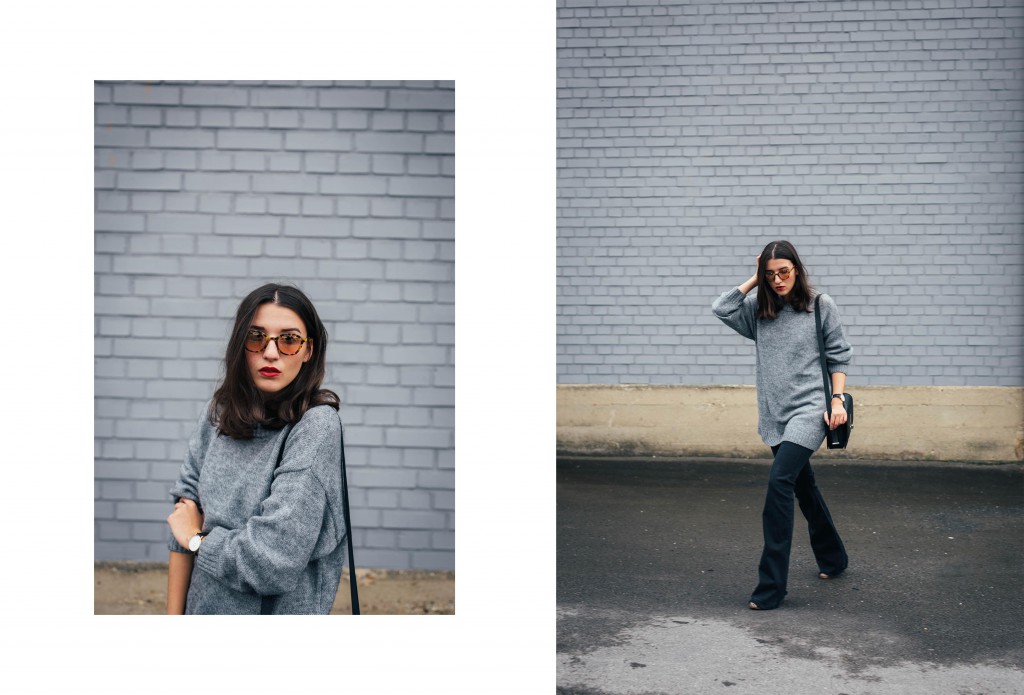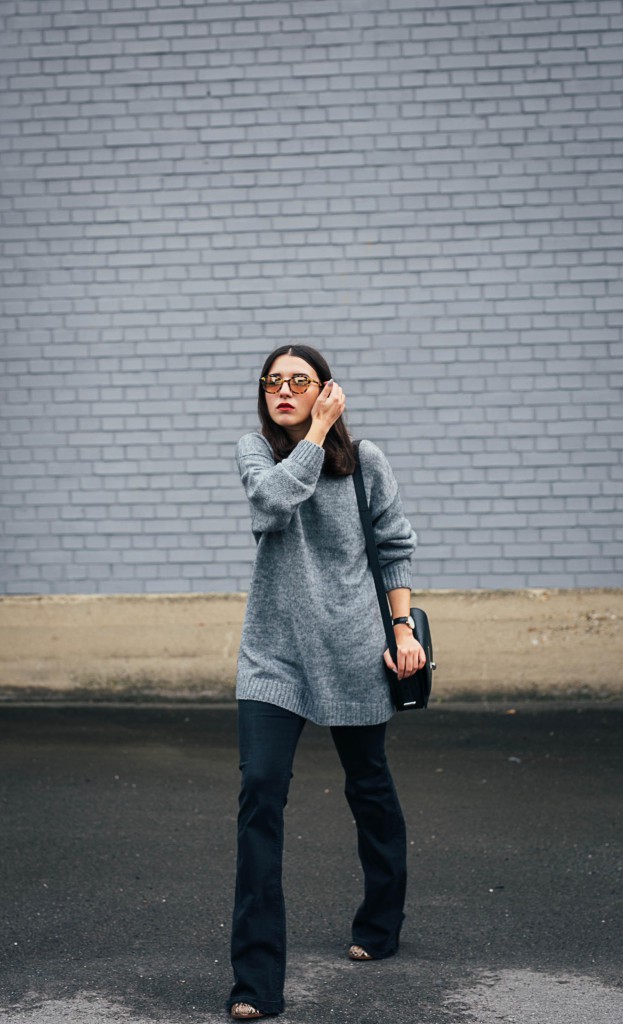 Knit – H&M  |  Flared Jeans – Zara  |  Booties – Mango  |  Sunglasses – c/o GARD
Bag – Kenzo  |  Watch – c/o Breda
The past few days have been a constant up and down on a roller coaster. You might have noticed a lack of posts on my social media channels as well. I really don't want to get into detail because this is not supposed to be a dairy but a fashion blog. But I do want to show you an outfit of warmer autumn like days. On Sunday it started snowing in some parts of Germany already and I guess we could welcome winter now. Since I am not really best friends with winter I would do anything to just stay in autumn a little longer so that's why I kept this outfit away from you a little longer than I would usually do!
I really love my flared Jeans so after showing you how I styled my flared Jeans for summer here I also want to show you my personal favorite way to wear them in autumn. Obviously, it had to be with a big grey knit! I have plenty more knits to show you during winter so don't worry you will not get all too bored of them! Since flared Jeans don't seem to be made for the small woman I always need to wear quite some heel to fully enjoy them. I am not sure if it's really visible on the photos but I am wearing my beloved snake printed Mango booties and Kenzo bag to round up the outfit.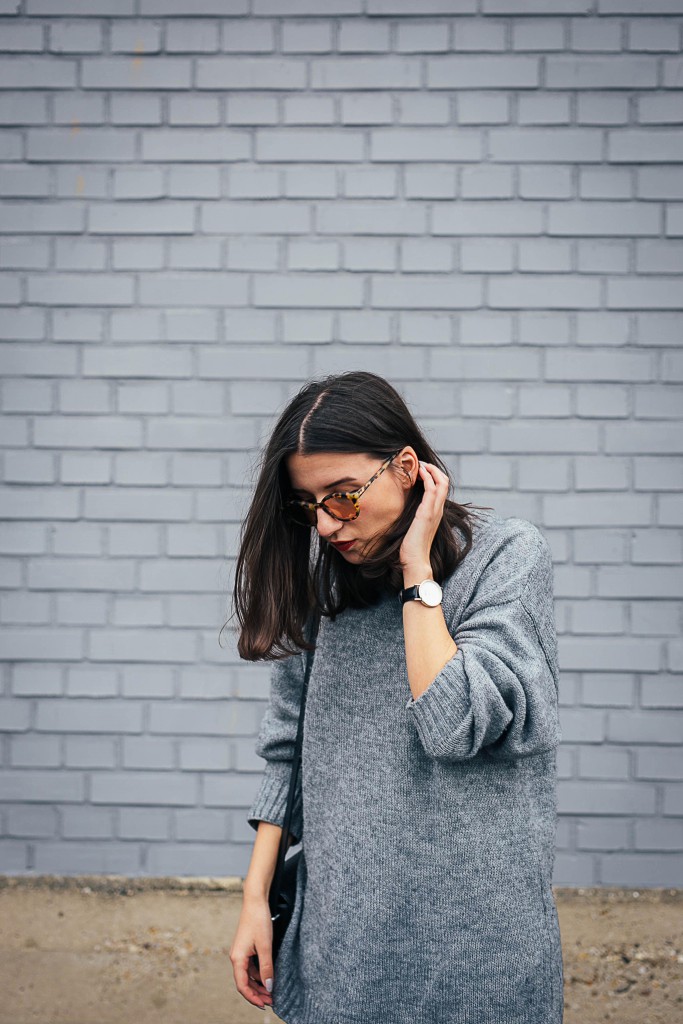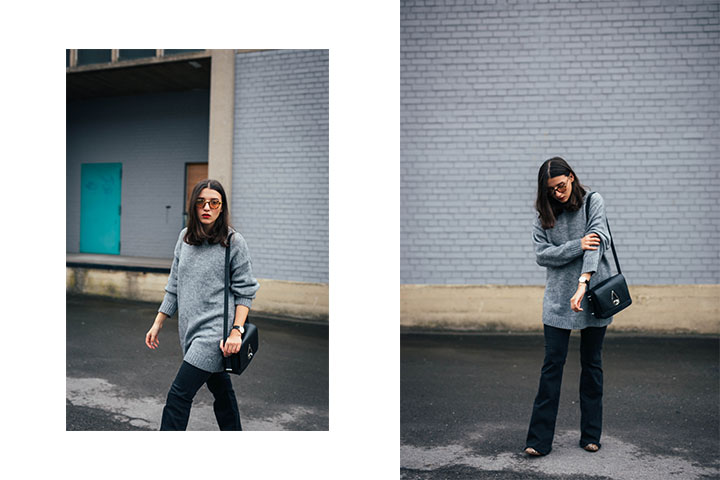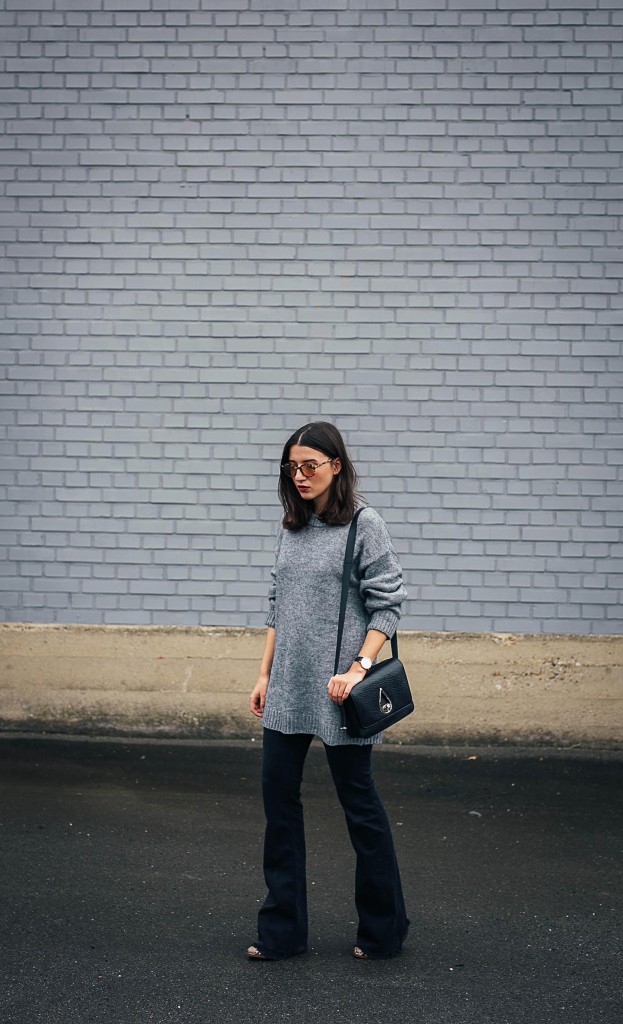 Don't forget tomorrow is Black Friday! Which means it's shopping time! The following are my favorite online destinations & the sale codes:
Mango – 30% off store wide with the code '5Black15'
Wanderlustanco – PRE Black Friday Sale up to 80% off
Topshop – up to 50% off selected styles
Uniqlo – all products will range from 1-50$ online, no code needed
Oasis – 25% off storewide, no code needed
Zalando – 10€ voucher with the code 'FREITAG13'
Asos – 30% Off everything with the code 'BLESSED'
Showroom – 20% off storwide, no code needed
Melie Bianco – 50% off on all vegan leather bags with the code 'Thanks50'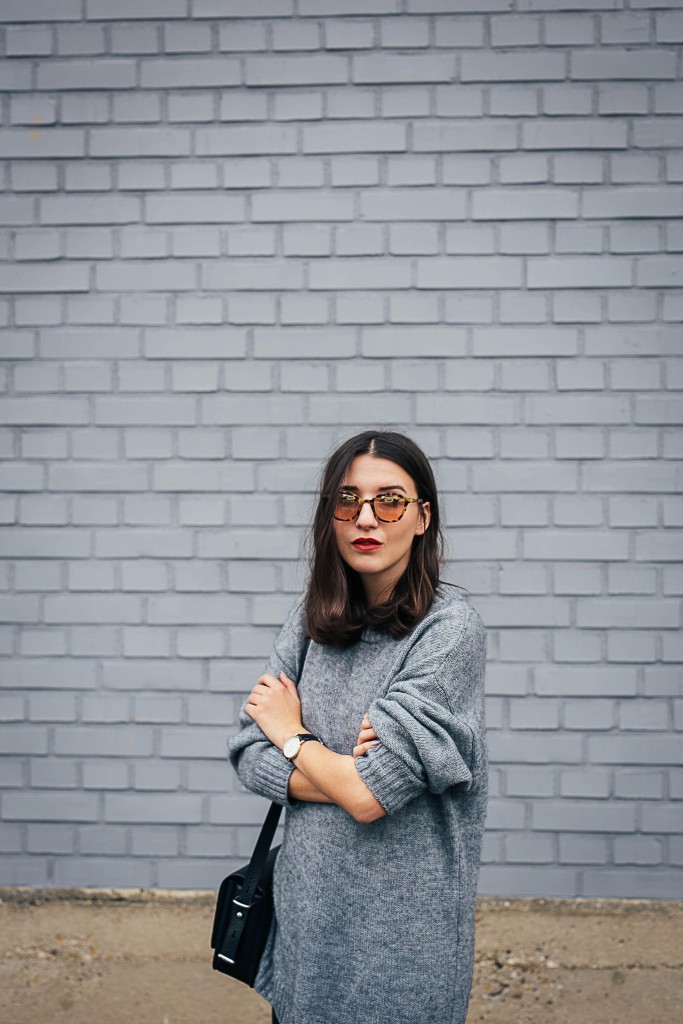 All photos taken by tooloudvisuals.