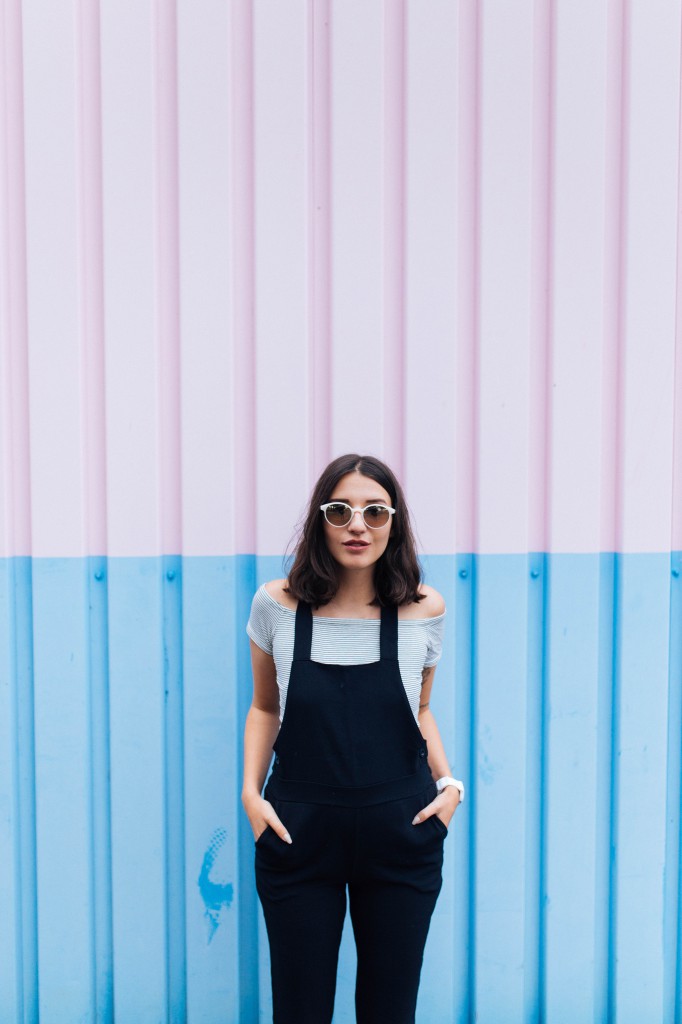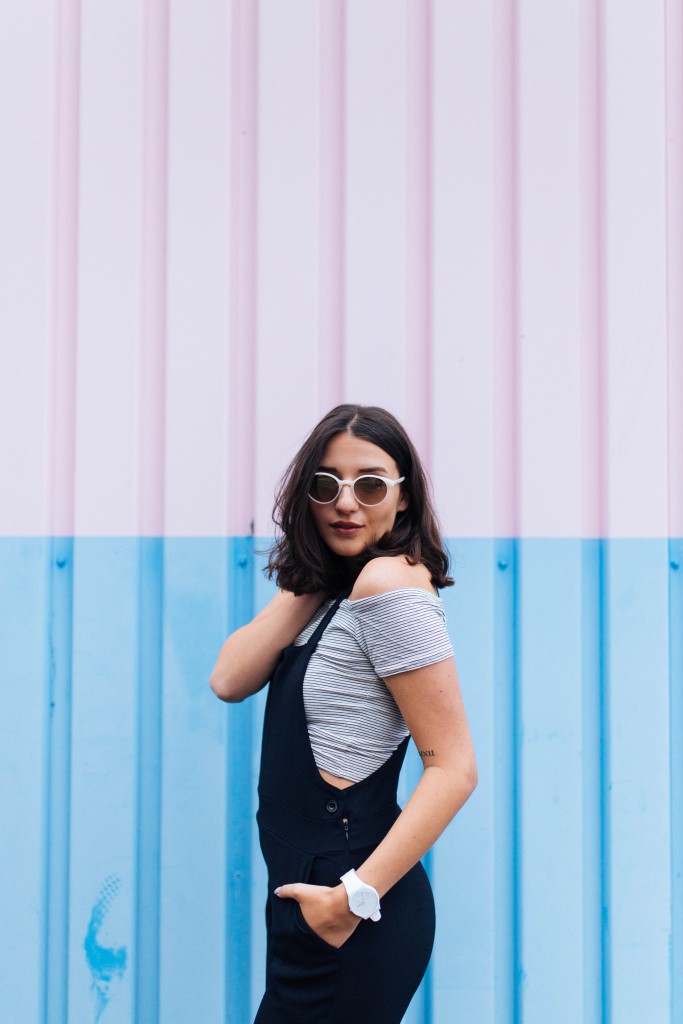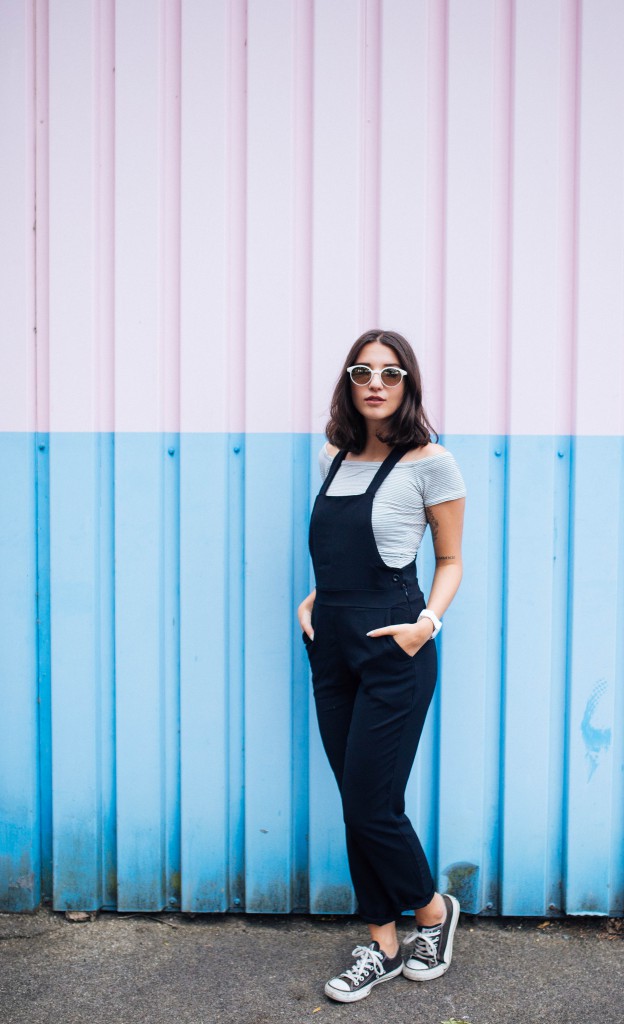 Dungarees – walG*  |  Top – Monki  |  Sunglasses – GARD Eyewear*
Shoes – Converse  |  Watch – Swatch
I have always been a bit afraid of dungarees. I like them on other girls but then there are things that better stick with the others, right? So the question that I had to face a couple of weeks ago was am I a dungaree girl or not? I will be honest with you girls – I am still a little unsure. However, I found a pair that I really love on me! For starters it's not even a jeans dungaree, it has a straight leg and the cut is perfect for my height (never had that before actually, they are always too long). It's from walG as well – I have already introduced you too the online boutique here. I think I actually really like them and am happy to step out of my comfort zone a little with these (at least they are black, right?).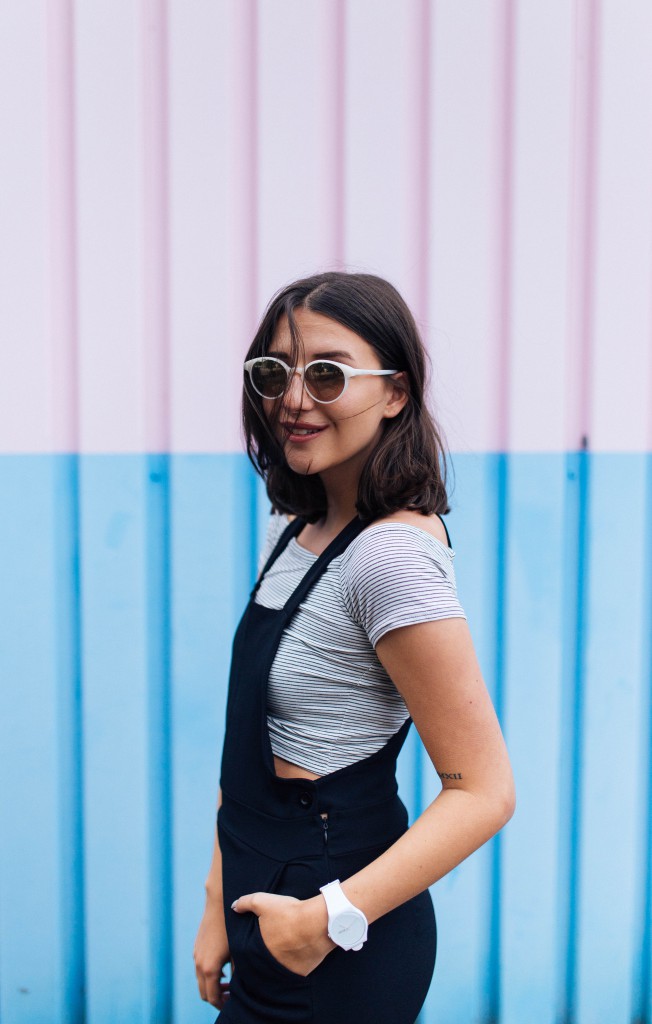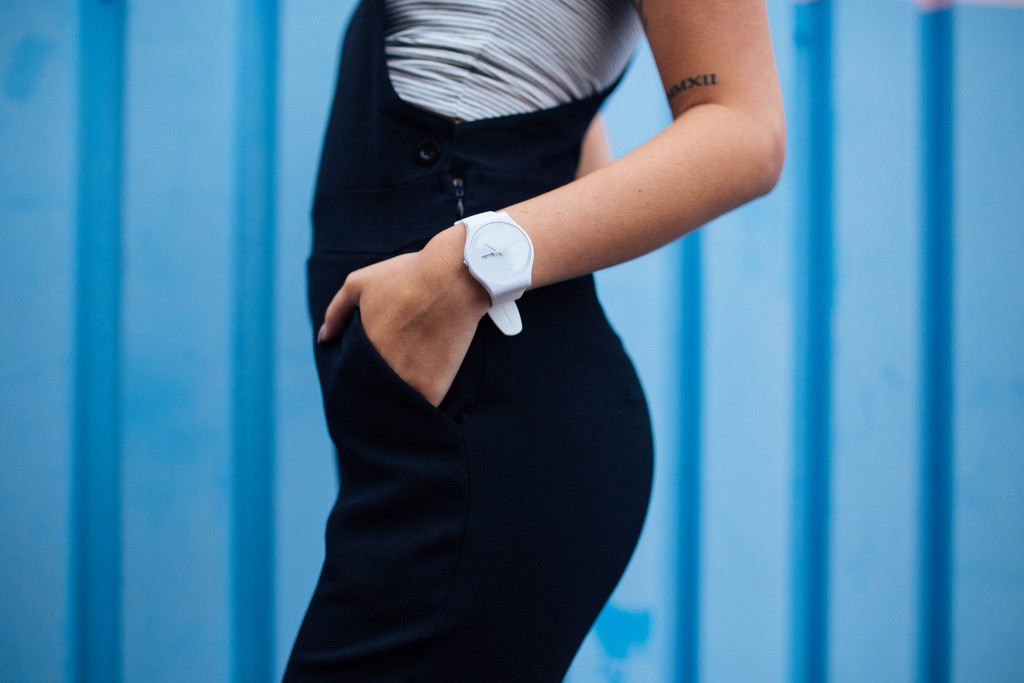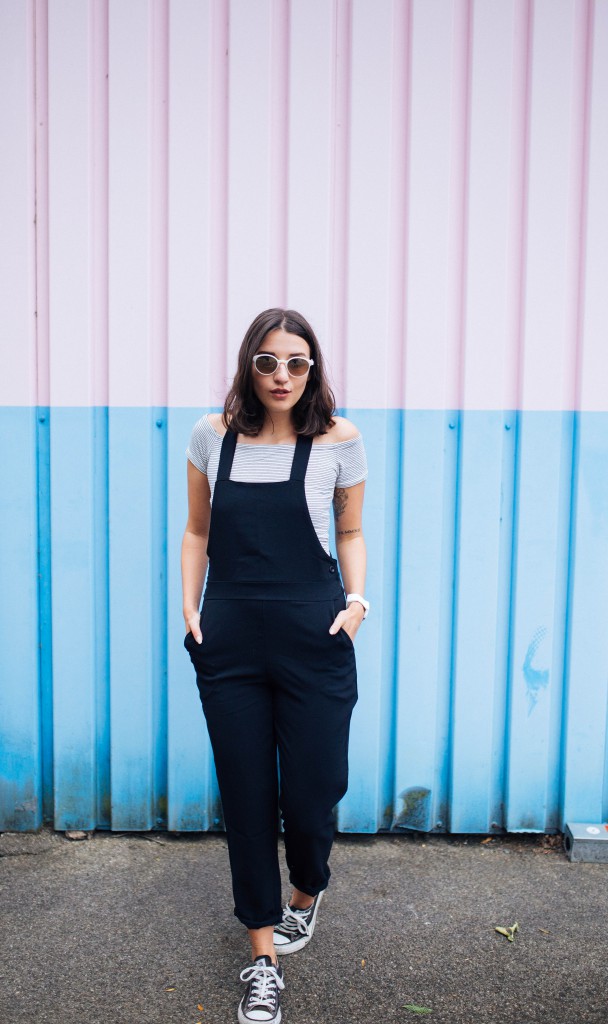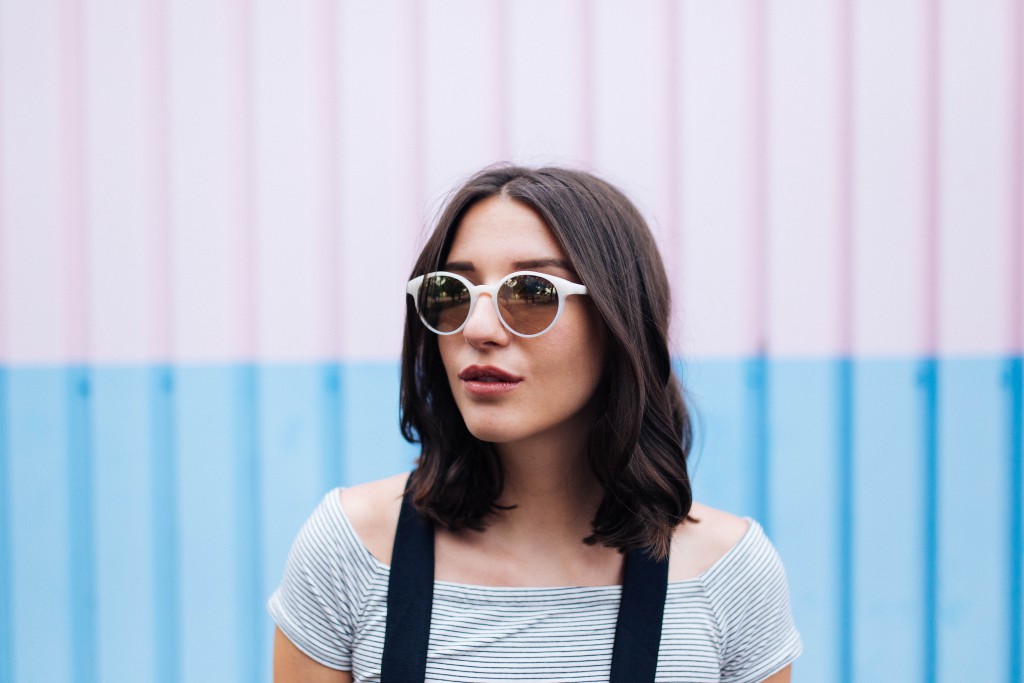 All photos taken by tooloudvisuals.
While you are reading this I am already on my way back home from Spain or maybe I am already home you never know. I can't wait to show you all my holiday snaps – it has been a real blast! There are also some changes ahead for basicapparel.de, which I can't wait to tell you more about.