From left to right: Shades of Grey  |  Black Liaison  |  The Camel Coat  |  Snake Print
Flared Everything  |  Drive Baby
I thought I would start with the newest outfits working back to the start of the year. First thing that I noticed was my color scheme was more than colorful! I really expected this to look a lot more black on black on black – I guess I am happy about the outcome though! Second remark from my side, some of you might know that my favorite birthday present (my birthday is in July) were my Ray Ban sunglasses. I did not choose these outfits on purpose I swear but it seems like since I received these sunglasses all my favorite outfits featured them!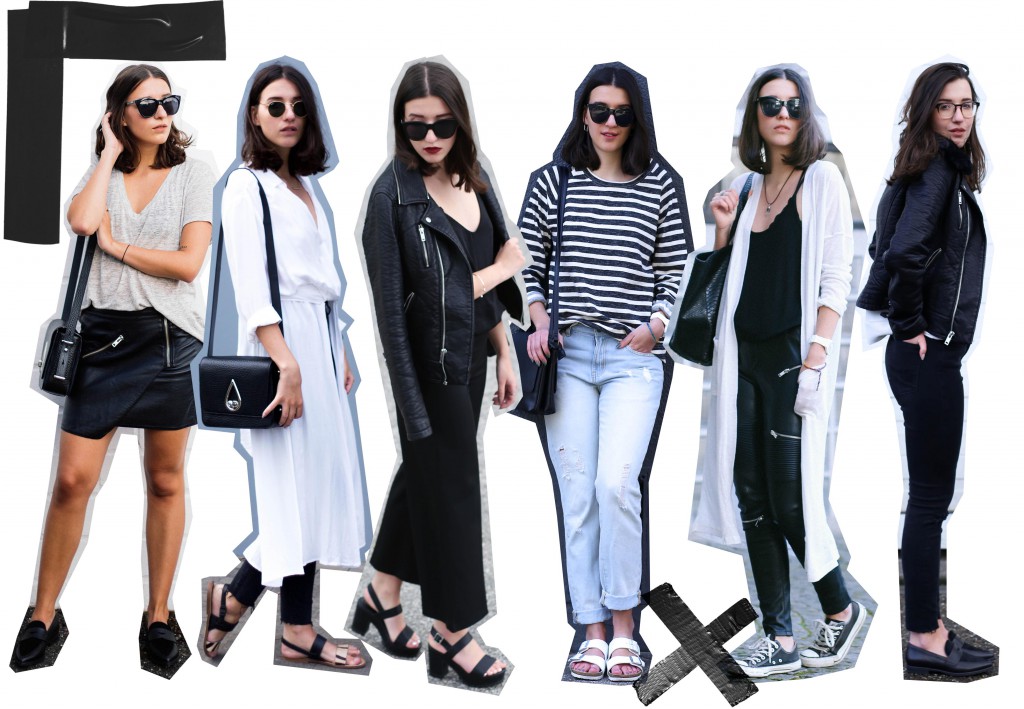 From left to right: Monochrome  |  Floating  |  Culottes  |  The Boyfriend Jeans  
Black on Black on White  |  The New Feminine Style 
After typing all these outfit post title down a second time I feel like I might need to work on my title giving skills in 2016 haha. My most worn items in 2015 were definitely my Ray Ban sunglasses, my pointy loafers, my Kenzo bag (I definitely cannot live without it anymore) and black skinny jeans. My favorite trends would have been culottes, flared jeans and wide pants in general! They just make me feel so sophisticated and maybe also a little glamorous (honestly who doesn't like a bit of glam here and there?).
Which was your favorite outfit post on basicapparel.de? What was your favorite trend in 2015? Was there any trend you really disliked?
See ya in 2016!