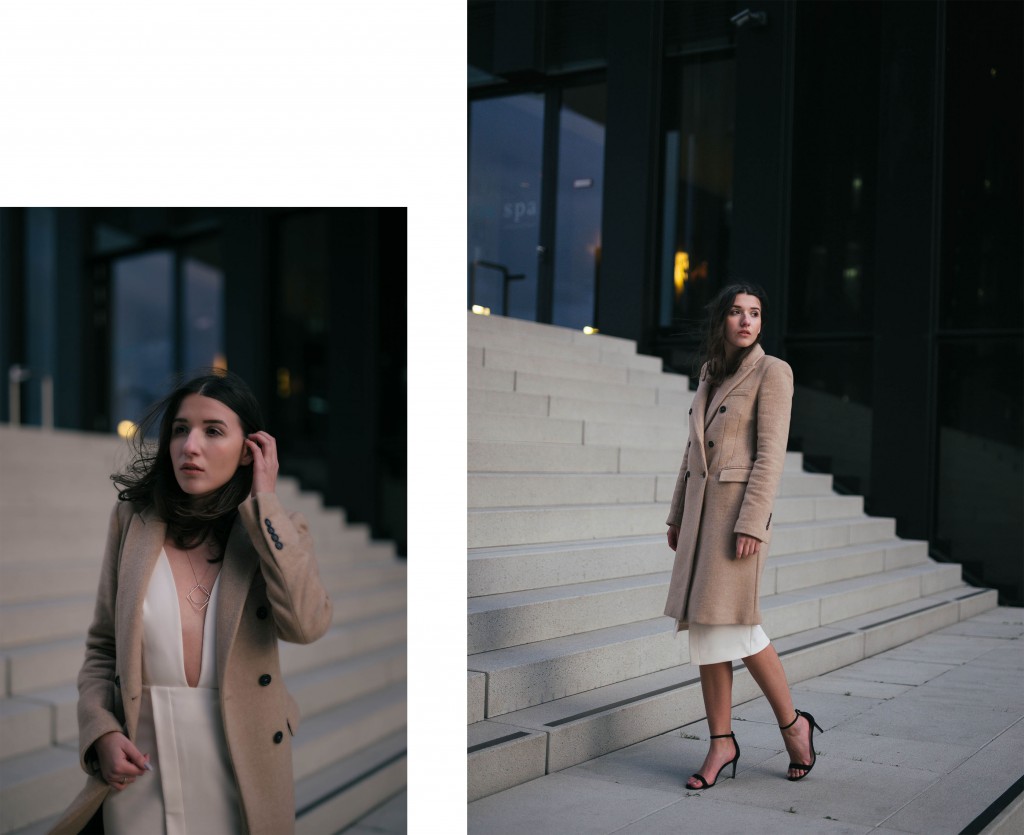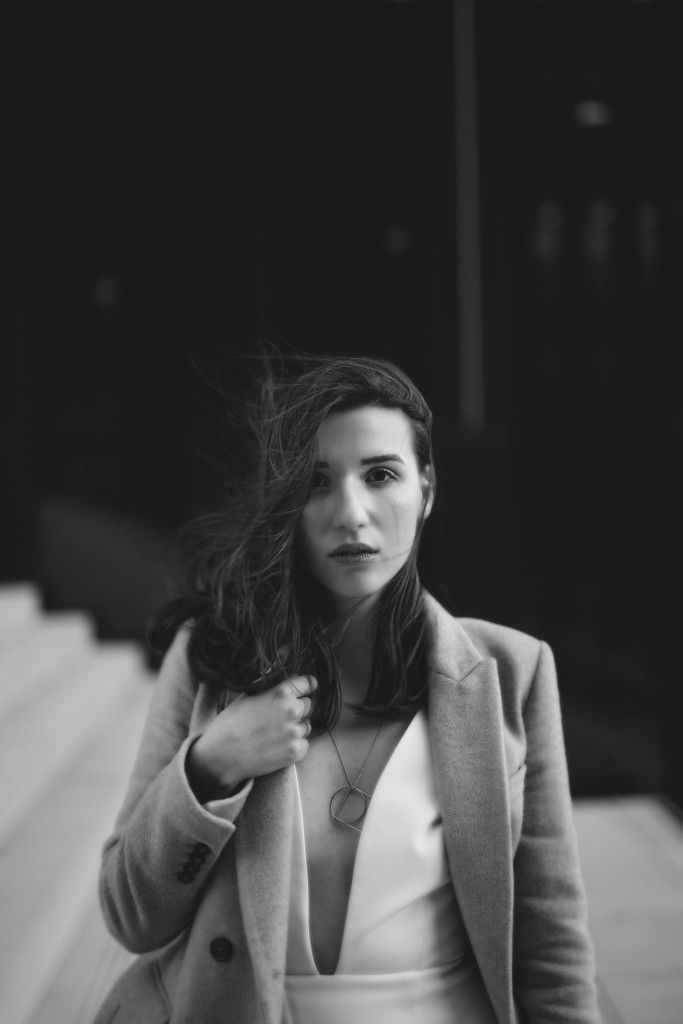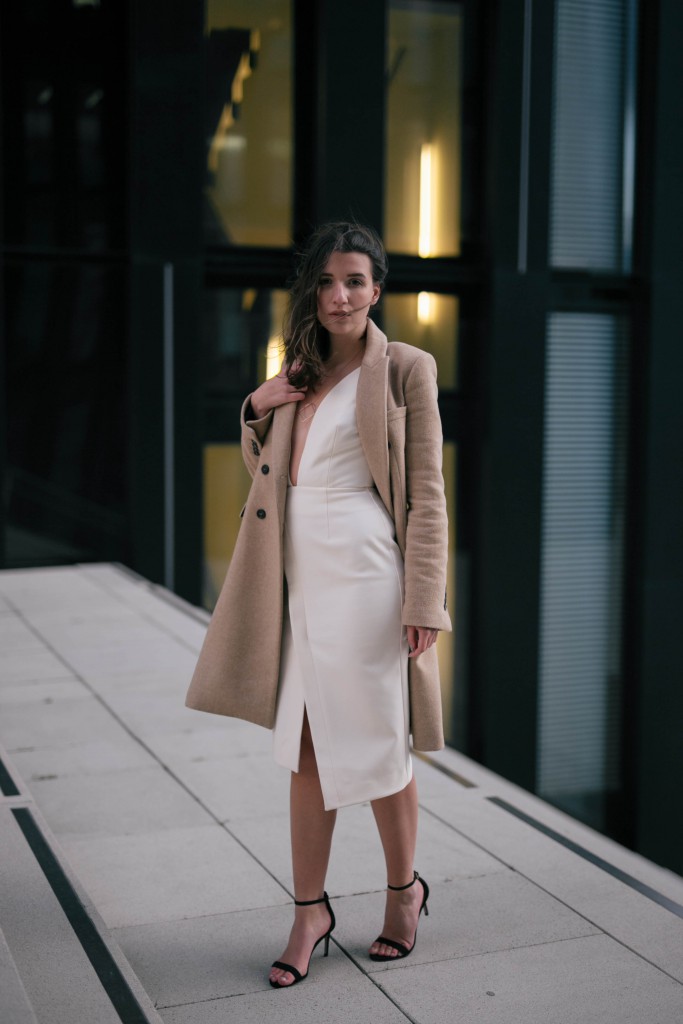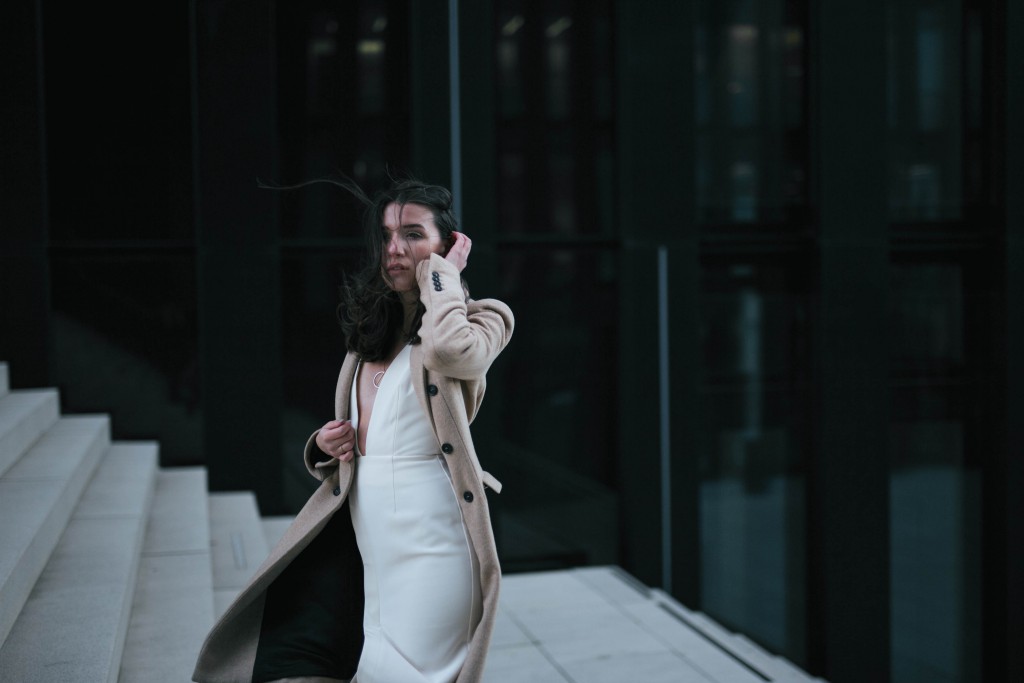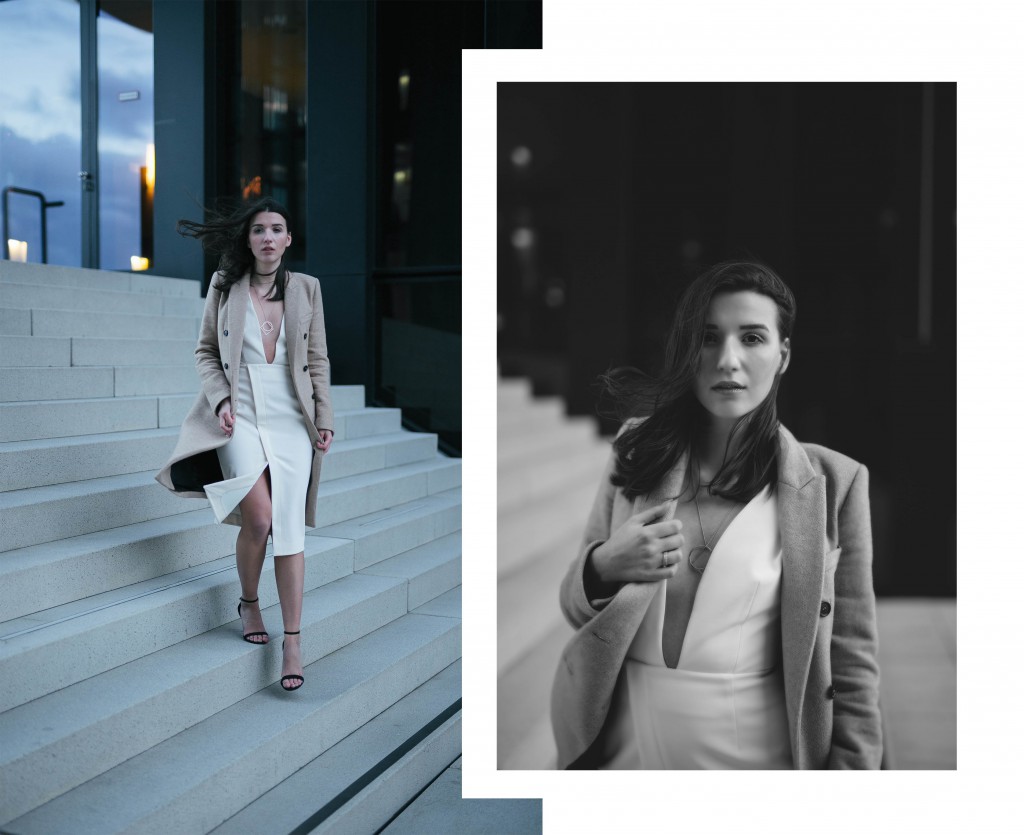 Coat – Zara  |  Dress – Nicholas the Label (via BYOND)  |  Heels – Asos
Necklace – COS  |  Rings – Artikel
After all the Christmas feasting I am all set for this years New Year's eve. What about you?
When I received this beautiful white Nicholas the Label silk dress from Byond, a luxury online store that offers selected emerging designers, I was already dreaming about New Year's Eve in a beautiful city. Possibly at the top of an amazing hotel with a view over the city and all the fireworks. So we packed our things and shot these images at the Hyatt Hotel in Düsseldorf, a very modern and minimalistic location. Indeed I wouldn't mind to spend my New Year's Eve there one day.
What I find most inspiring about Byond Online is not only their fantastic lookbooks (really they are a minimalistic dream come true) but their passion about their designers, such as Nicholas the Label, Harmony Paris and Maram Paris – just to name my absolute favorites – and their strong believe in these designers! I can't wait to see which new brands will be joining Byond Online in 2016!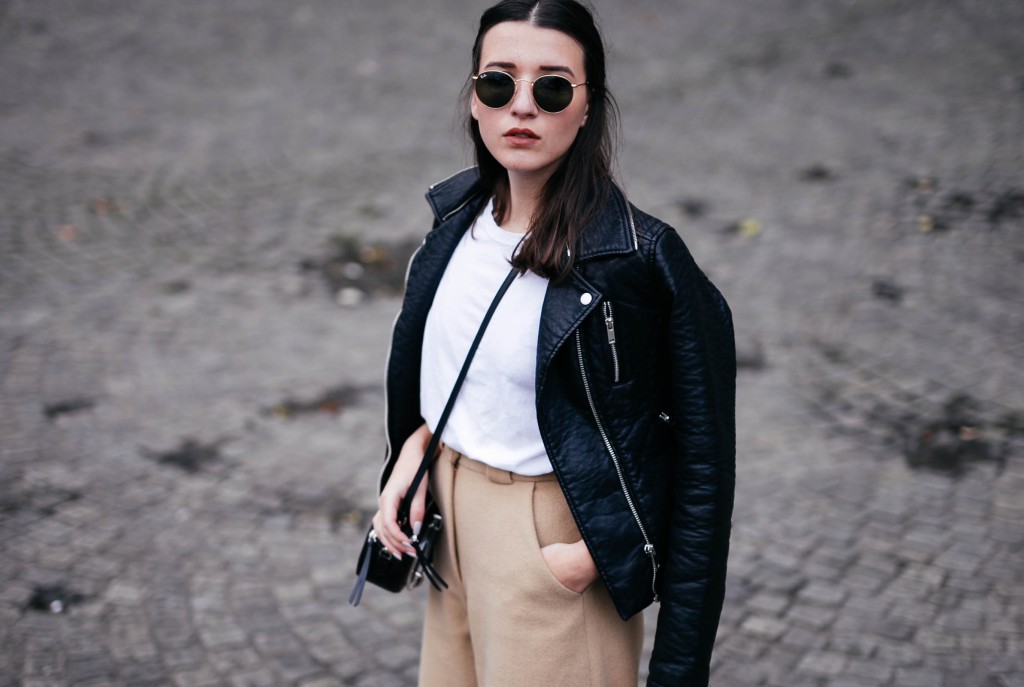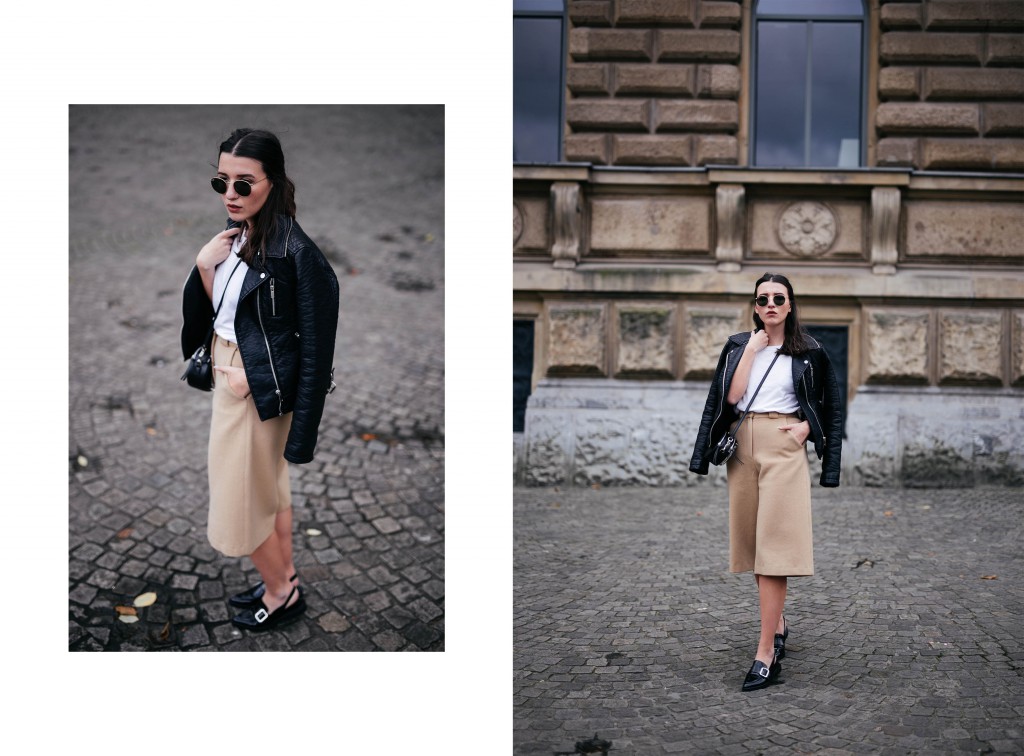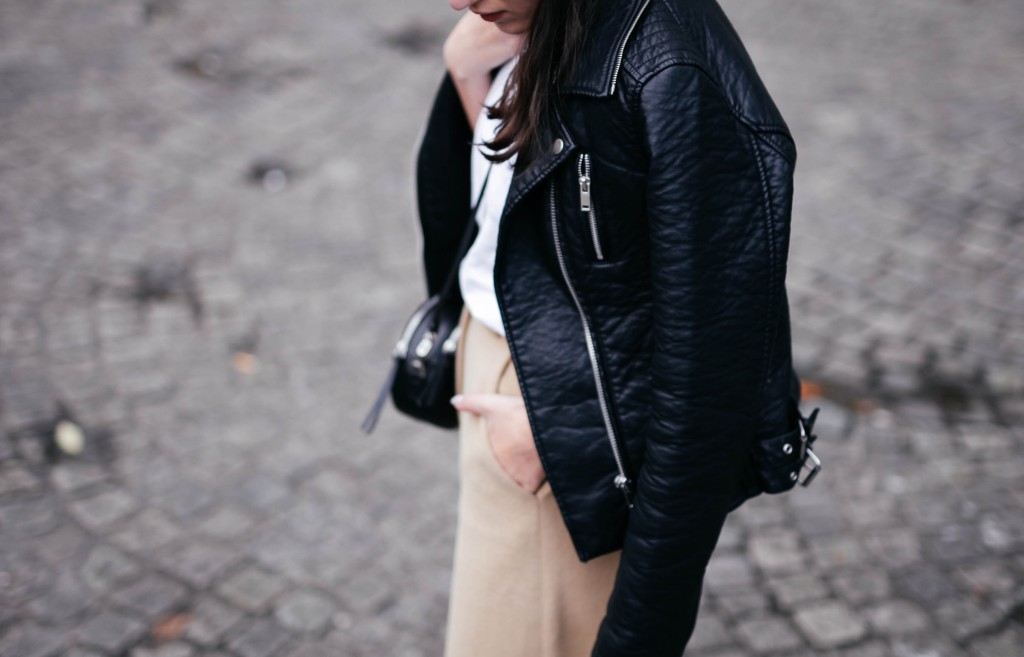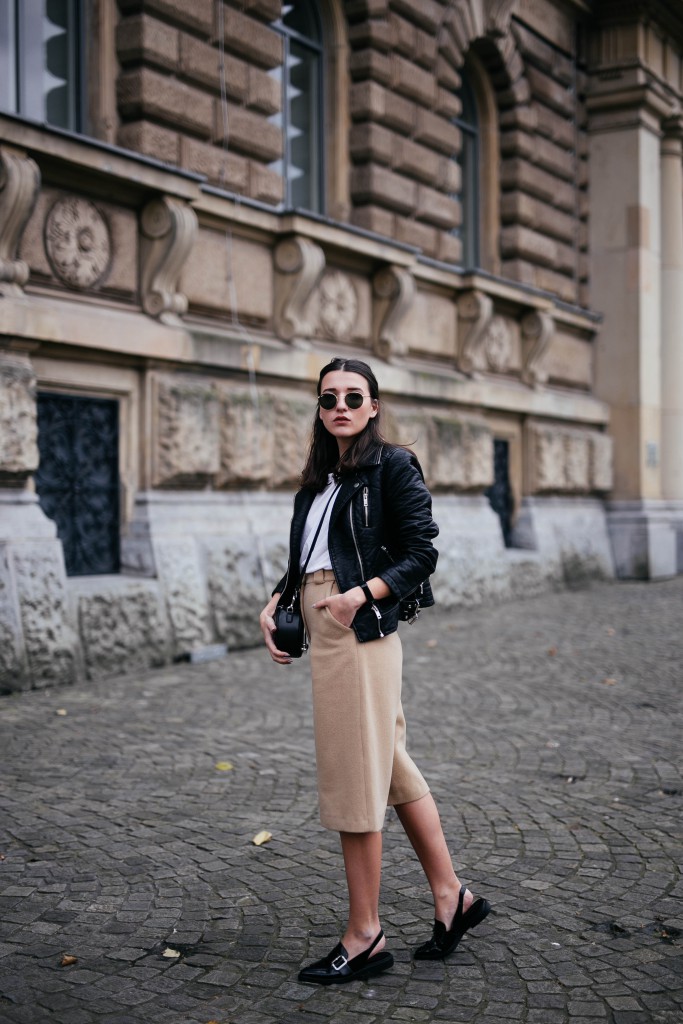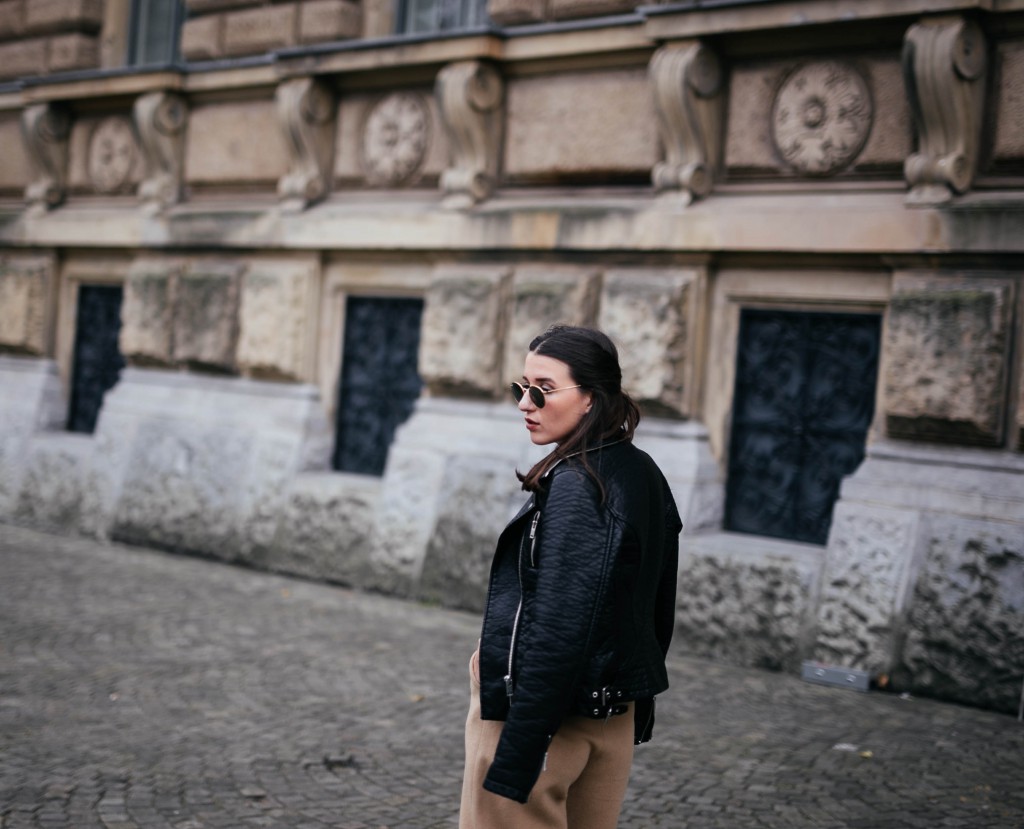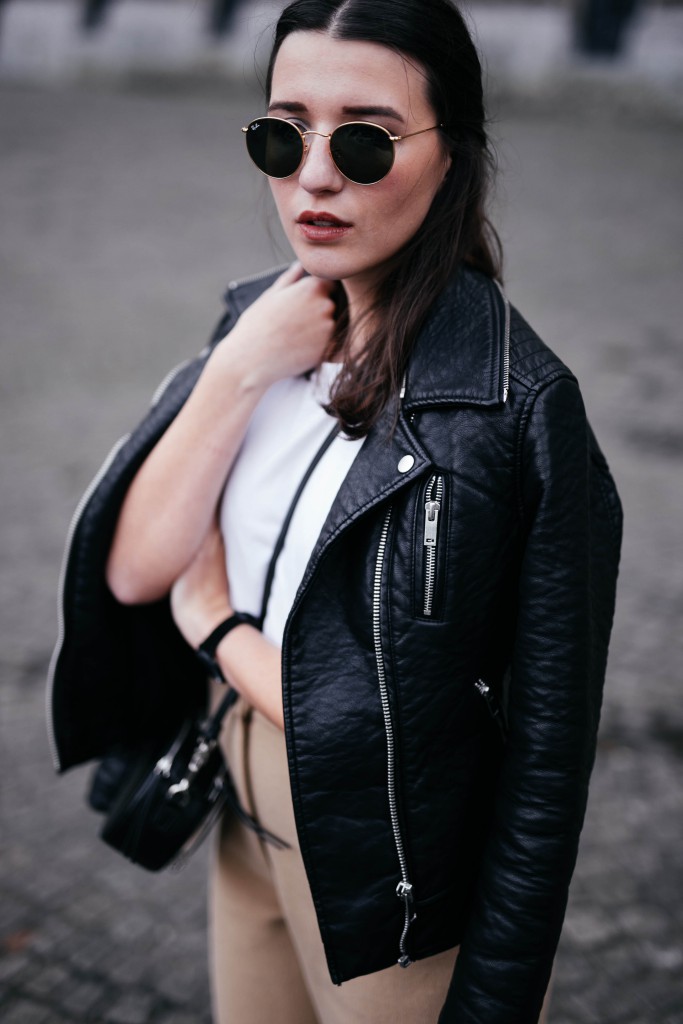 Jacket – Zara  |  Tee – Sportsgirl.au  |  Culottes – Harmony Paris (via BYOND)
Bag & Flats – c/o Charles & Keith  |  Sunglasses – Ray Ban  |  Watch – Smukkett
To start the new year appropriate I wouldn't mind strolling through a city or visit my favorite art gallery – for me that has always been the best way to get inspired. This second look would be perfect for a city stroll since the woolen Harmony Paris culottes keep you cozy and more important warm (at least in this years extraordinary warm winter)! Knowing me, I kept the rest of the outfit simple and just added some accessories here and there.
What are your plans for New Year's Eve?
In friendly cooperation with BYOND xx