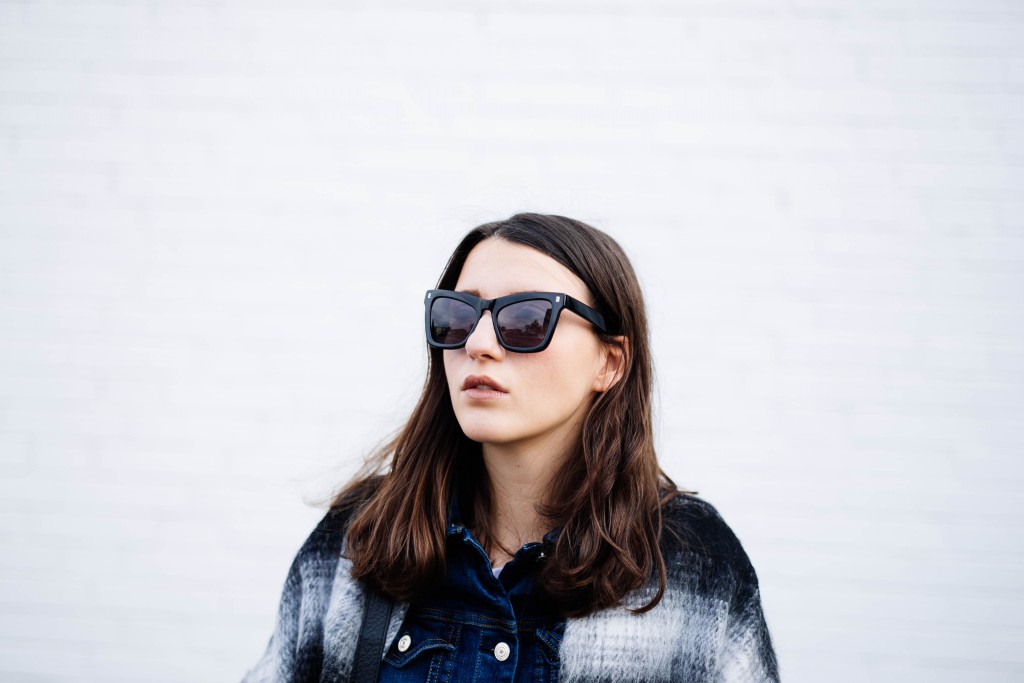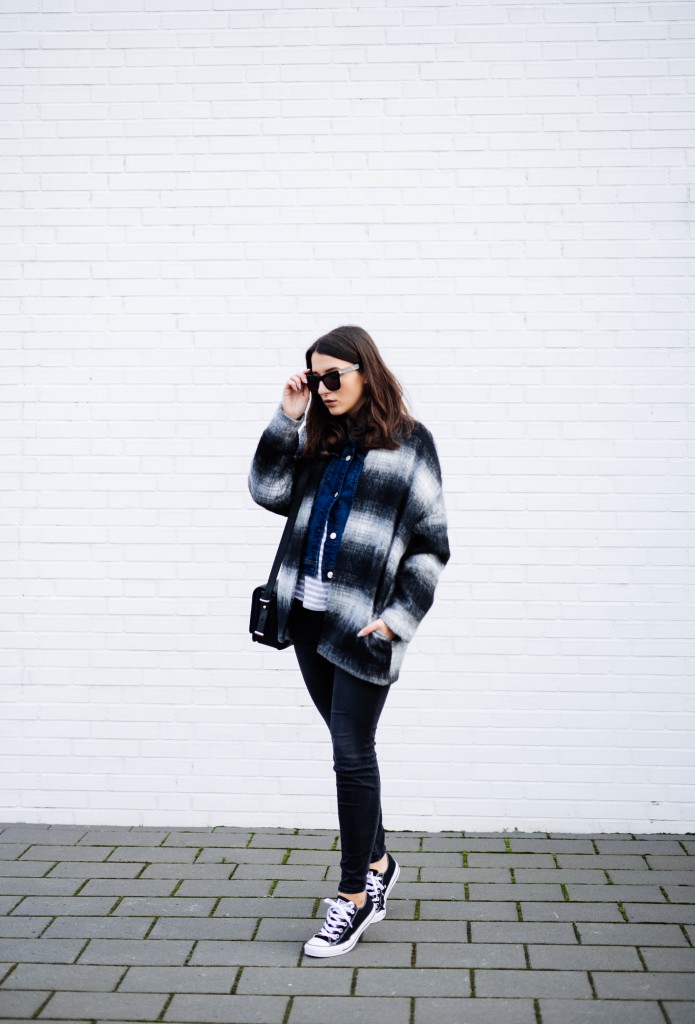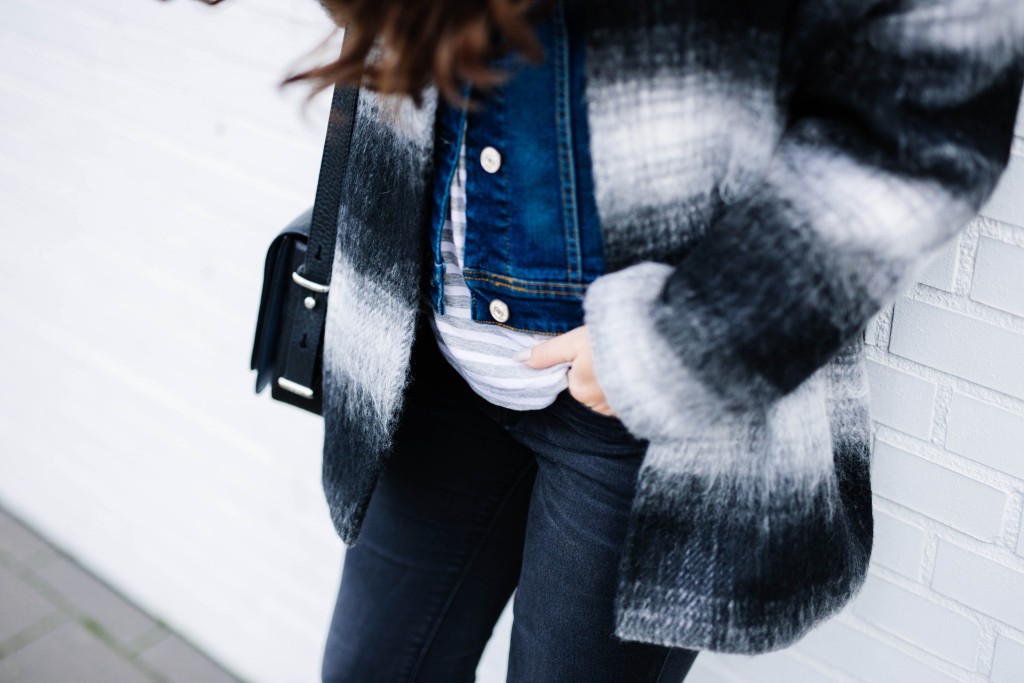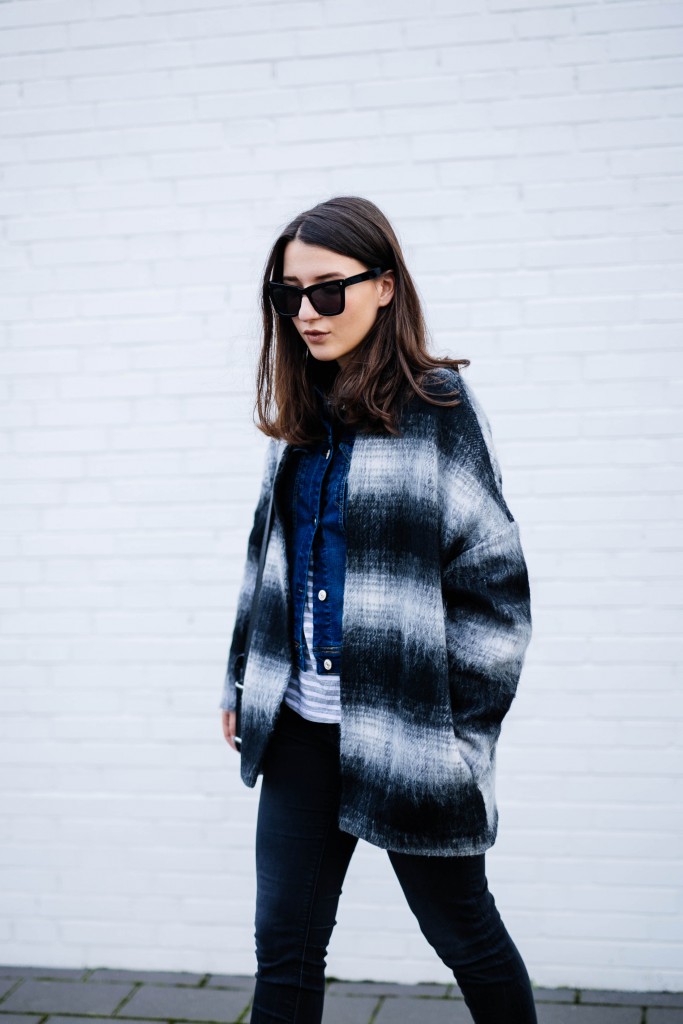 Coat – c/0 Tom Tailor (via About You)  |  Jeans Jacket – c/0 Mango (via About you)
Tee – COS  |  Jeans – Zara  |  Sneakers – c/o Converse (via About you)
Bag – Kenzo  |  Sunglasses – c/o EoE  |  Watch – c/o Smukkett.
What kind of teenager were you? I was one of the rebellious girls – well kinda. I wouldn't buy winter boots and refuse to wear anything else than my Converse sneakers with -5 degrees outside and possibly also when it was snowing. Winter jackets were also a topic that I could get into arguments with my parents about nonstop. Which teenager doesn't want to wear their be loved denim jackets all over the year?
This year however About You, a German online shop for everything nice and stylish, made my dreams come true and provided me with the best solution for my jacket problem. Their selection of jackets is huge and they feature the perfect layering pieces, like this black and grey Tom Tailer oversized jacket and it's on sale at the moment yay! Additionally, from 25th to 27th they will offer 50% off everything if you order with their App. Perfect occasion to spend your Christmas money – at least that's exactly what I will be doing!
I like to add different textures if I style a layering look and since I also wanted to include my Mango denim jacket the outfit came together quite effortless. To add some sugar and spice I was wearing a striped long tee and my new all black Smukkett watch! You know me I like to be comfortable yet stylish and this look is definitely both (at least that's my humble opinion), which is probably why I have been wearing it with different striped shirts way too often in the last couple of days!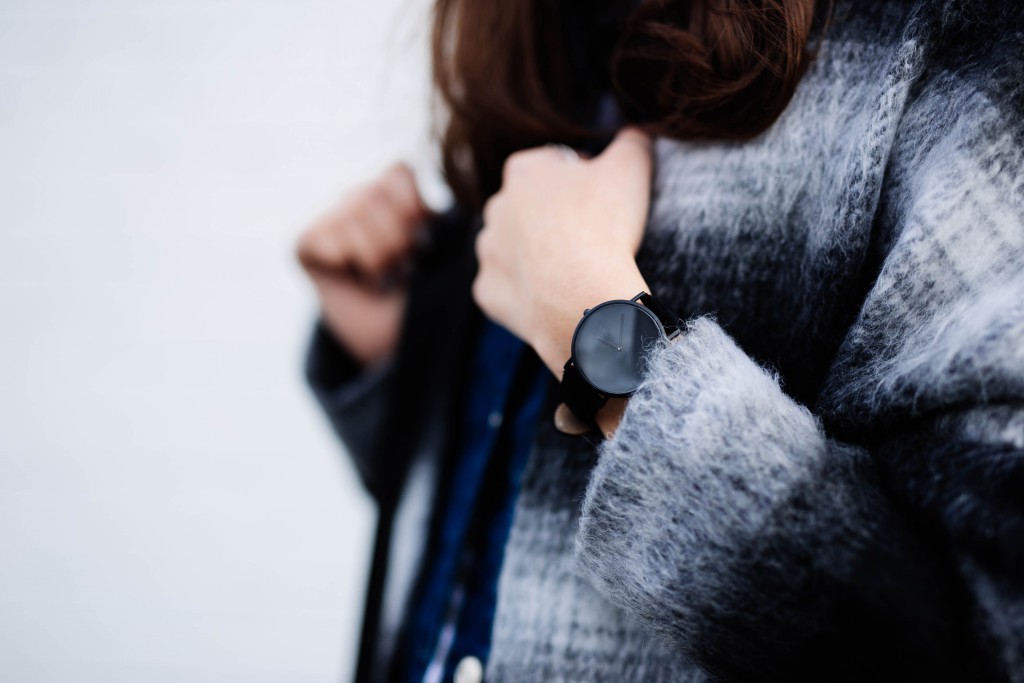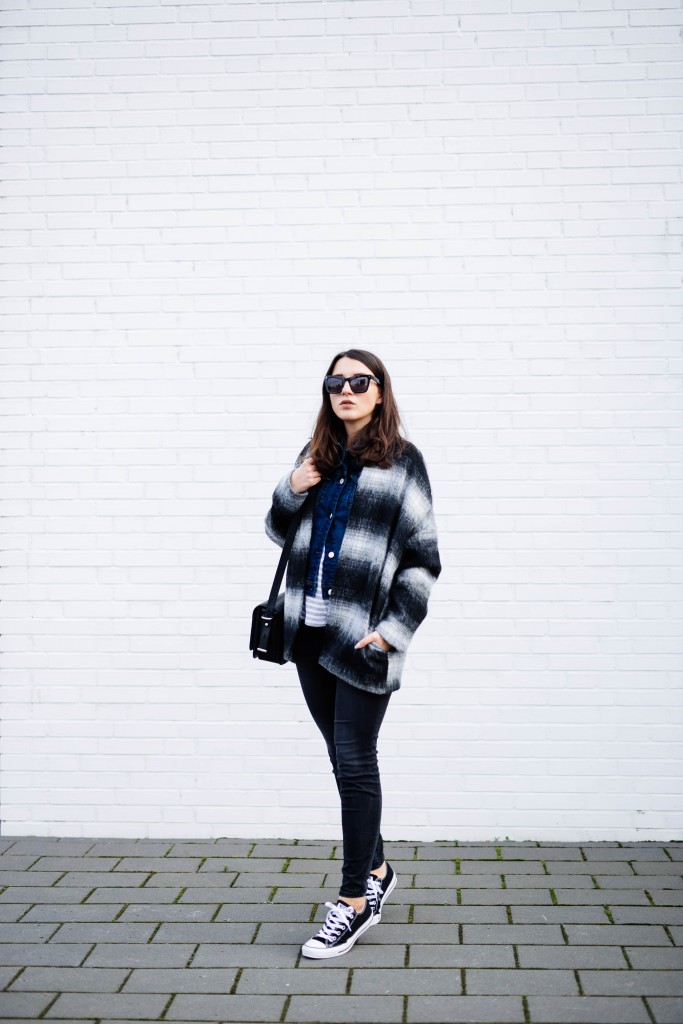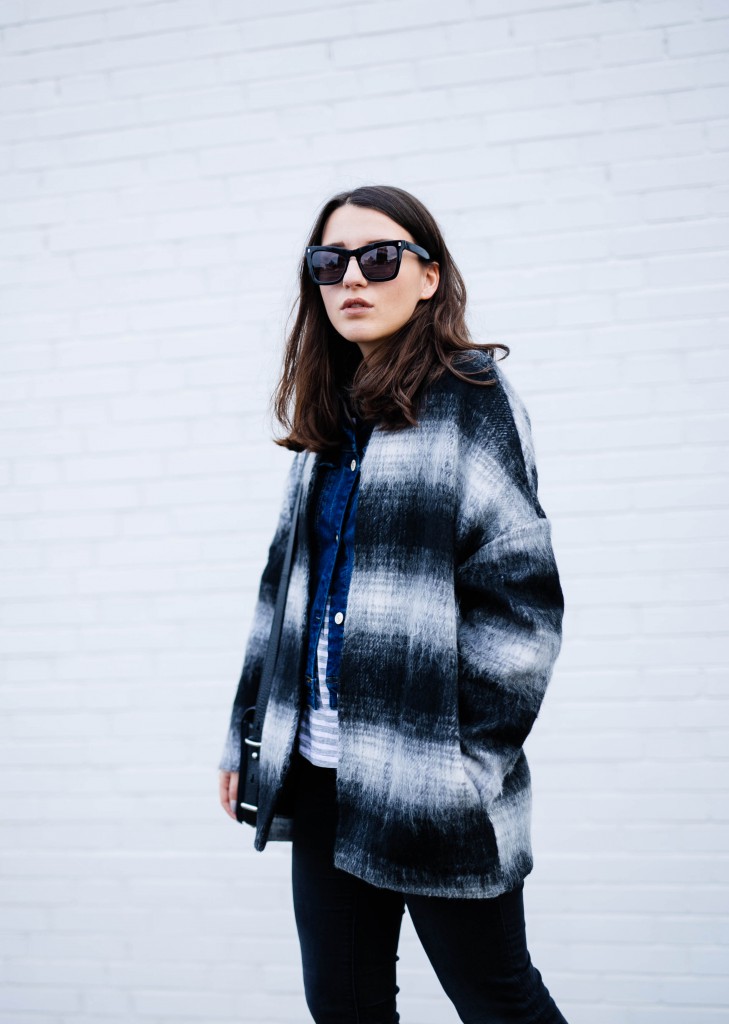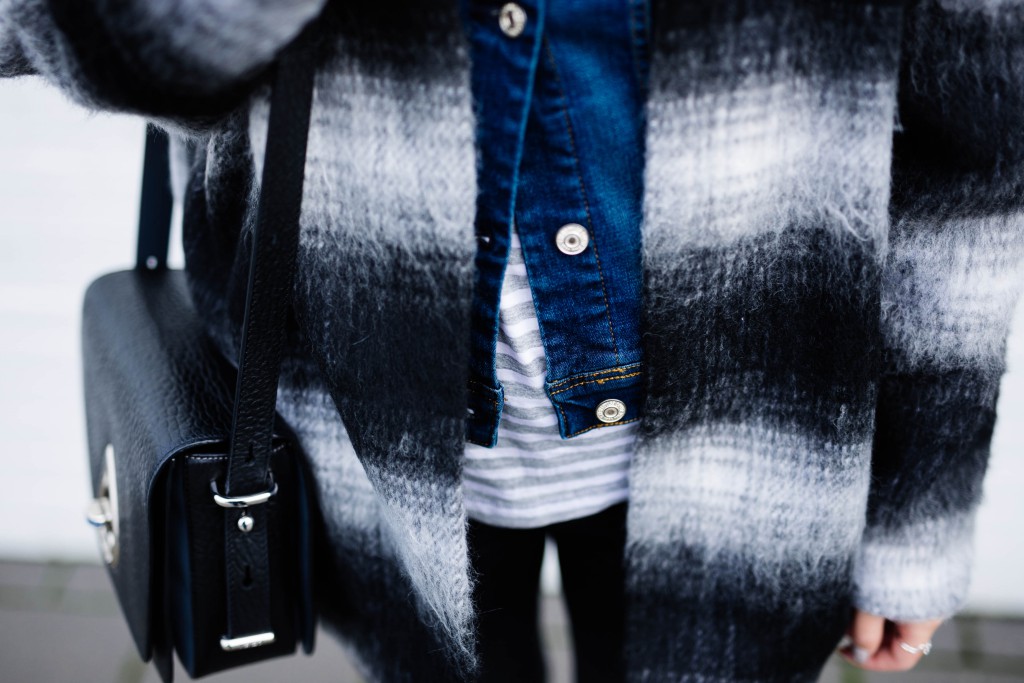 In friendly cooperation with ABOUT YOU xx