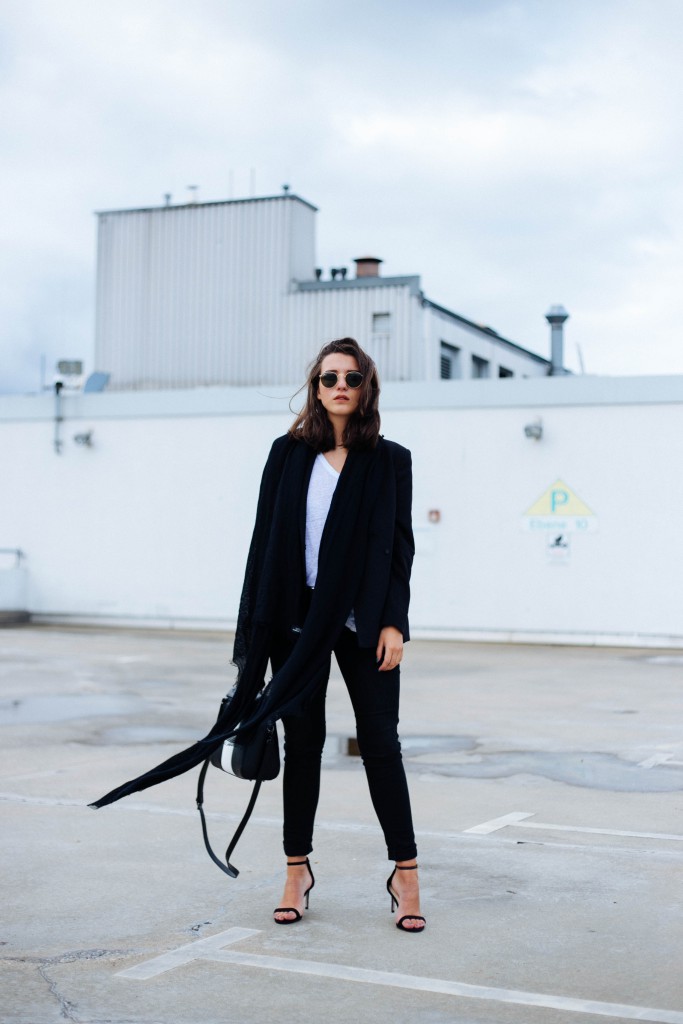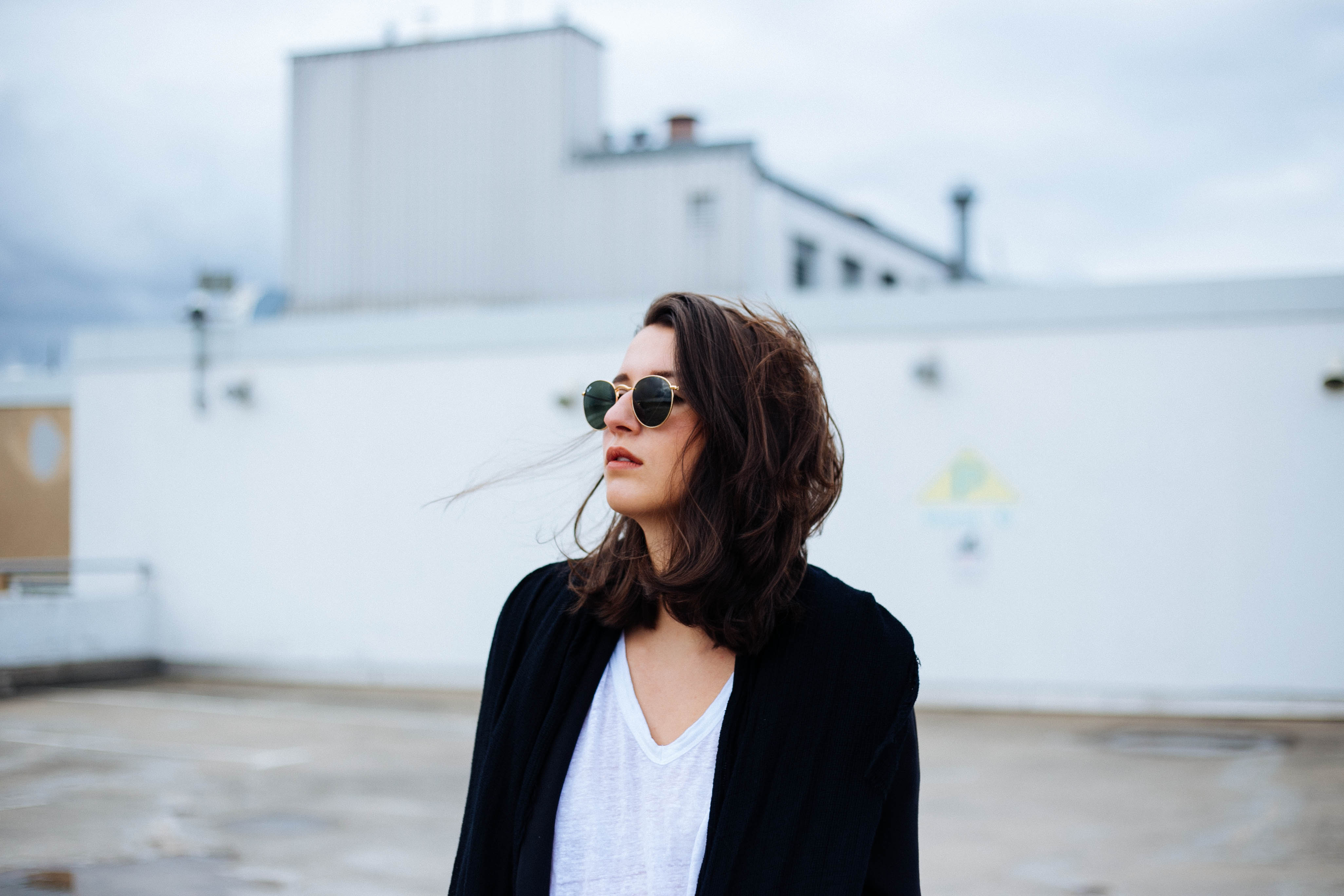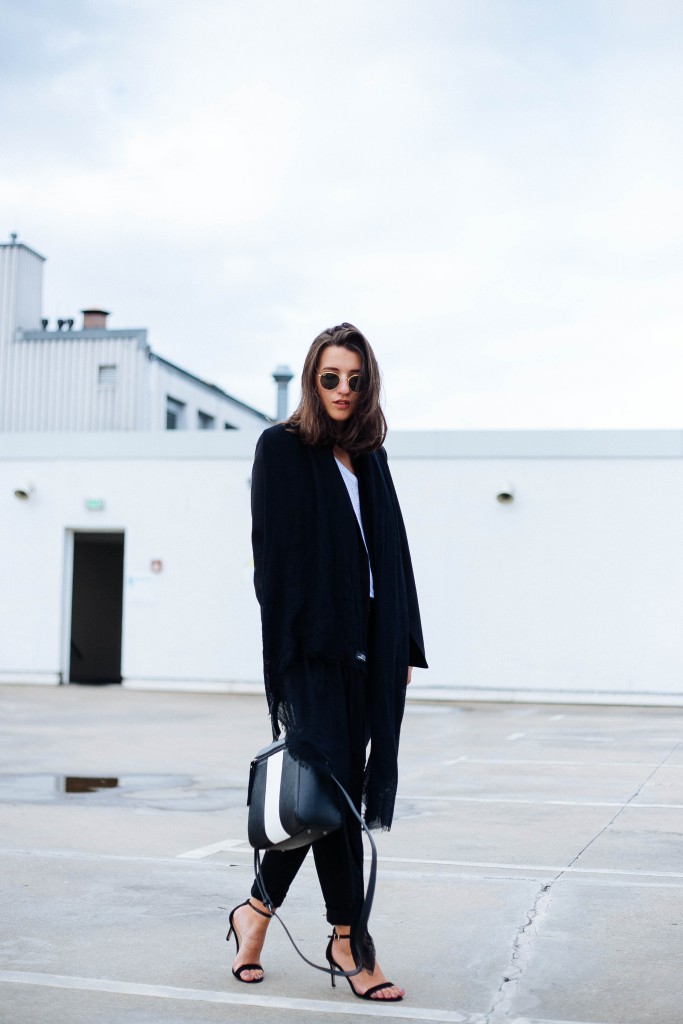 Blazer – Weekday  |  Tshirt – GAP  |  Jeans – Zara  |  Bag – Pauls Boutique *
Heels – Asos  |  Scarf – Zara  |  Sunglasses – Ray Ban
I don't often tell you guys a story to my outfit post but this time I want to share a little story. So last Sunday we went to that parking lot where I really wanted to shoot this outfit. Obviously it had to be closed from the 3rd floor onwards on Sundays. Sneaky as we are we went to the stairwell anyways and went all up to the 10th floor and tried the door. It wasn't locked so we went on the rooftop area (note here: better lock the door if you don't want people on the rooftop!). In the middle of shooting the groundskeeper came up from the other side and ask what the hell we were doing there and if we didn't know that this area was closed on sundays. My boyfriend just answered "We are shooting this look for a fashion blog". The groundskeeper obviously didn't care and we had to leave the rooftop immediately (not without shooting some details – the risks we take for you guys!).
It was a little windy up on the rooftop so my hair got all crazy. After looking at these photos I feel like I definitely need to make an appointment at the hairdresser again. What I really love about this look is the cool effect layering can add to an outfit that would otherwise probably be rather basic. Just add a scarf and a blazer and you are good to go!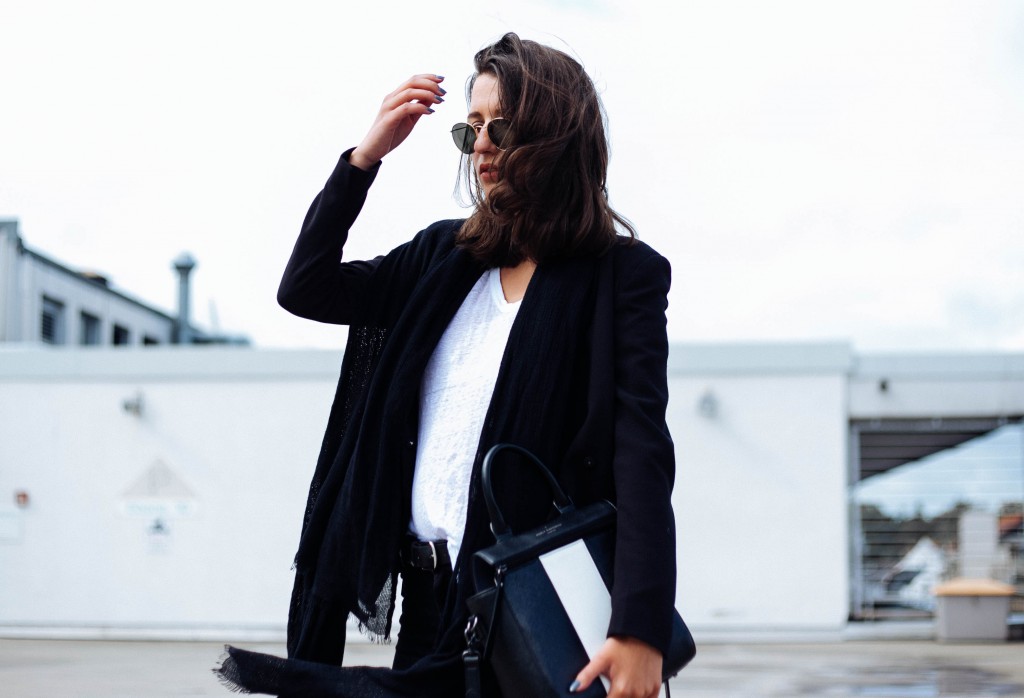 All photos taken by tooloudvisuals.