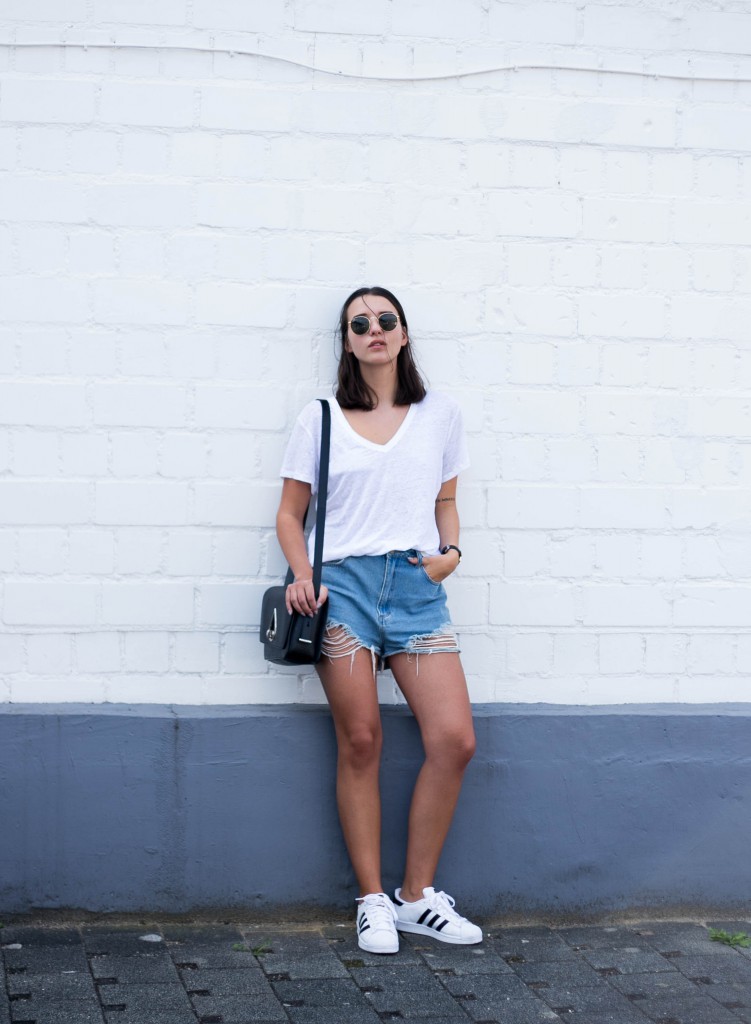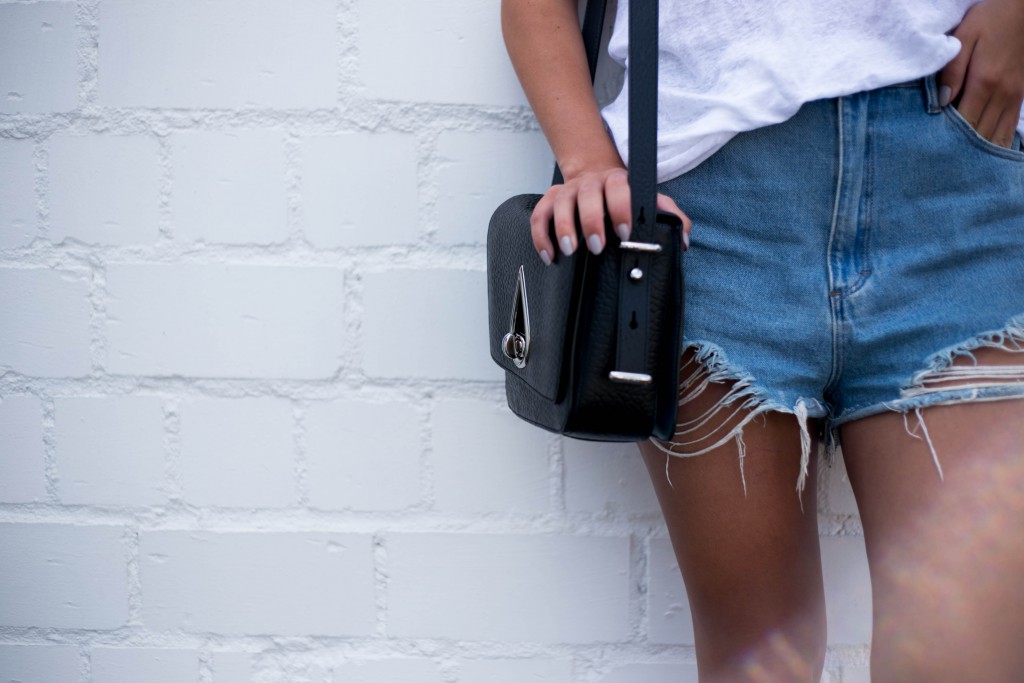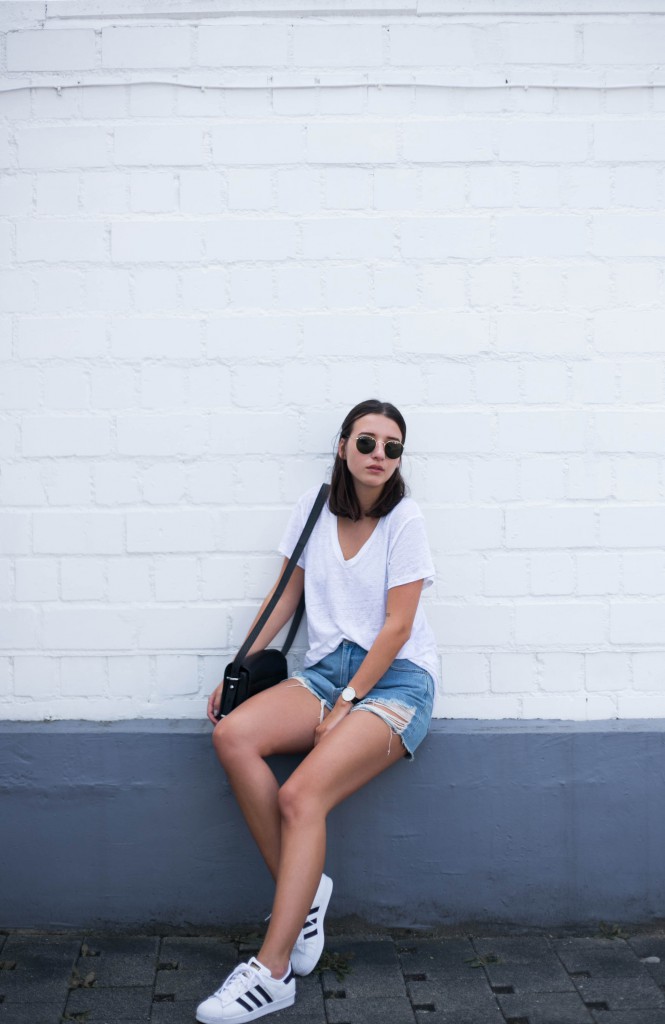 Shirt – GAP  |  Shorts – Abrand  |  Bag – Kenzo  |  Sunglasses – RayBan
Sneakers – Adidas  |  Watch – Breda
This might be my last real summer outfit for 2015 which is a little sad really. But I am not yet giving up hope that maybe we get some more sunny days in the Netherlands! This has been my go to outfit this summer probably because the shorts are two sizes too big and therefore the most comfortable piece in my wardrobe. I like easy breathy looks and what could be easier than a white tee with your favorite shorts and the most comfortable sneakers? I hope you haven't grown tired of my new RayBan shades just yet I know I have been wearing them constantly since my birthday also on snapchat (@sophievedaniels) but they just make you look so cool even though I am not.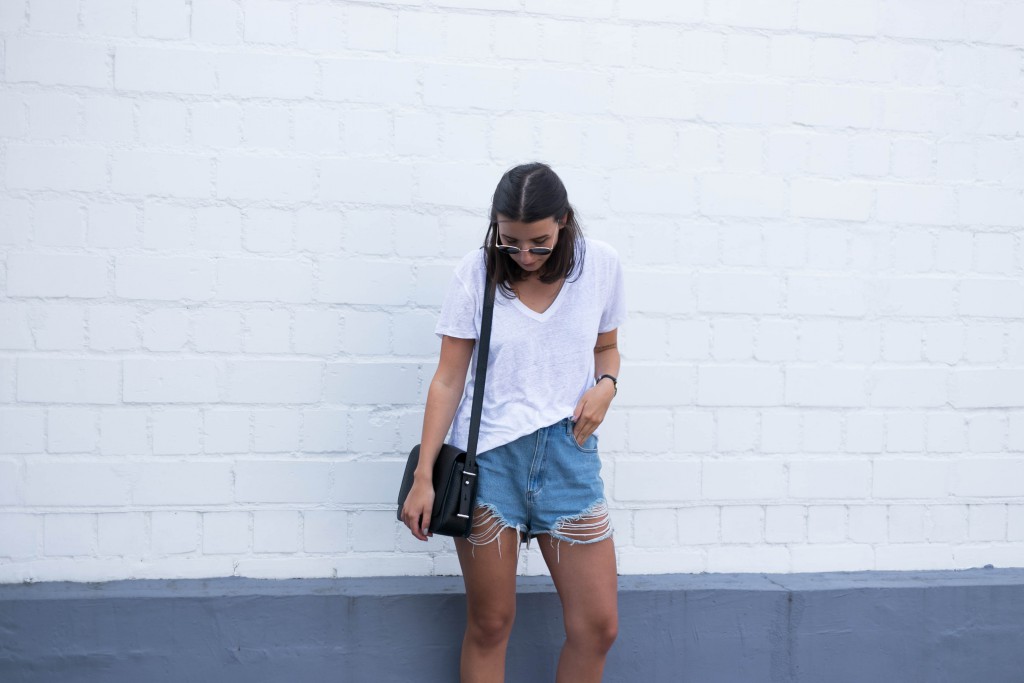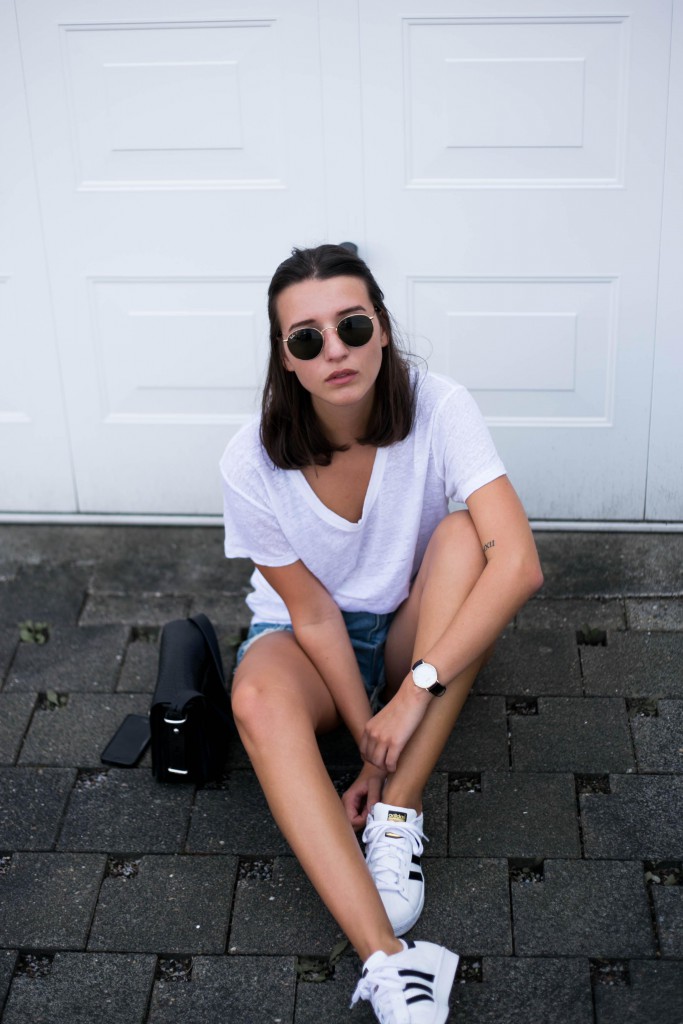 Some other exciting news are that I got a little feature in the hall of famous fashion bloggers over at MY DRESS CODES. It's such a nice feeling to see your picture next to such stunning blogs! They also made a little drawing from one of my photos and I am so in love with it.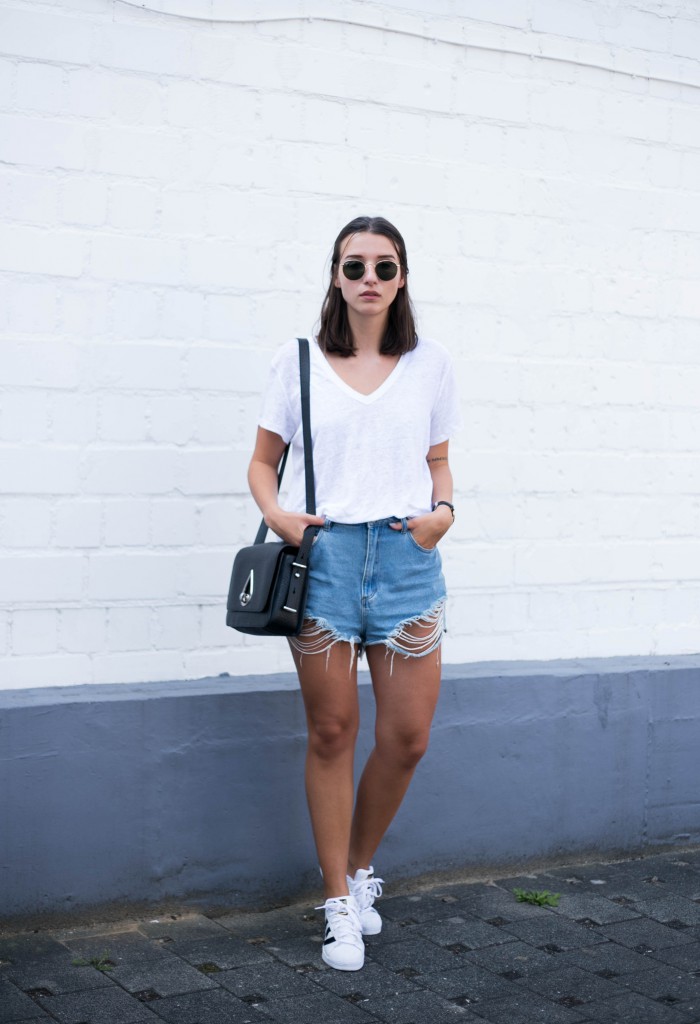 All photos taken by tooloudvisuals.