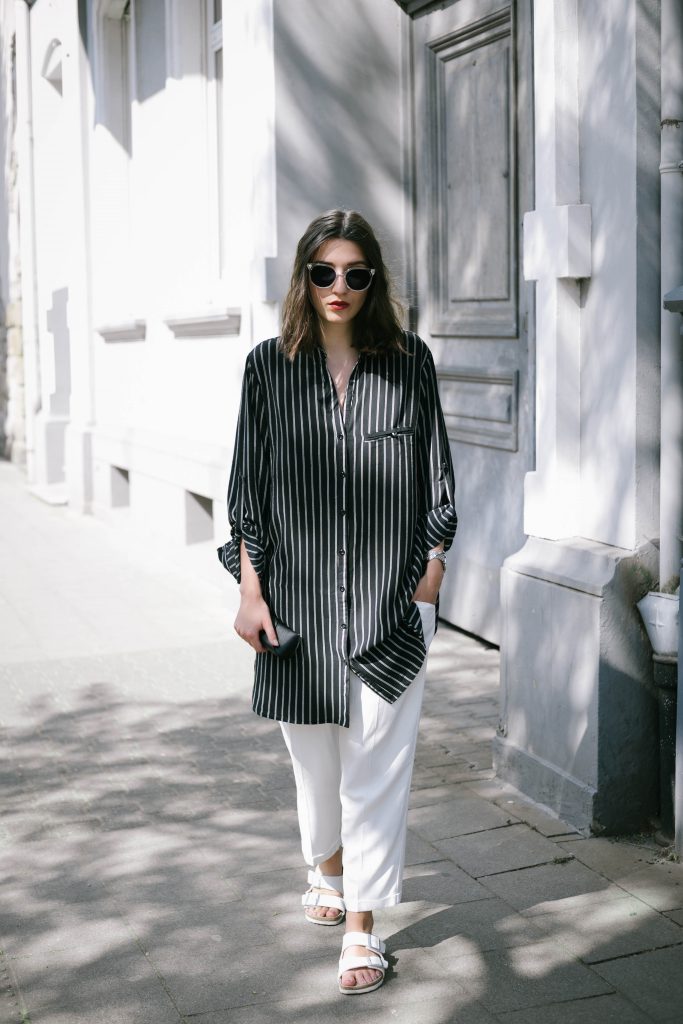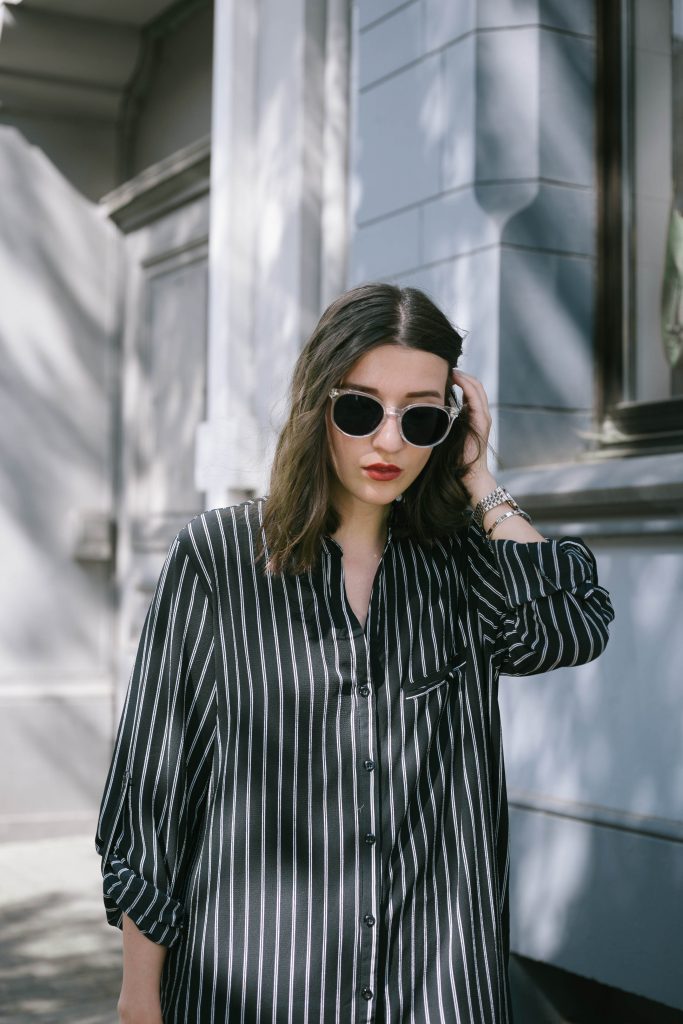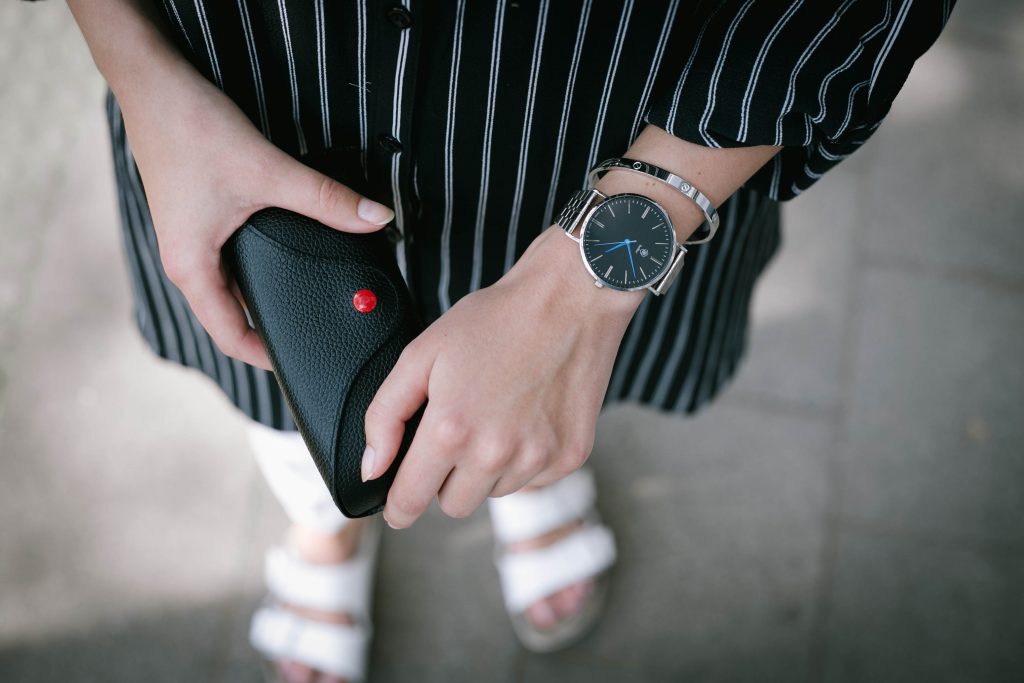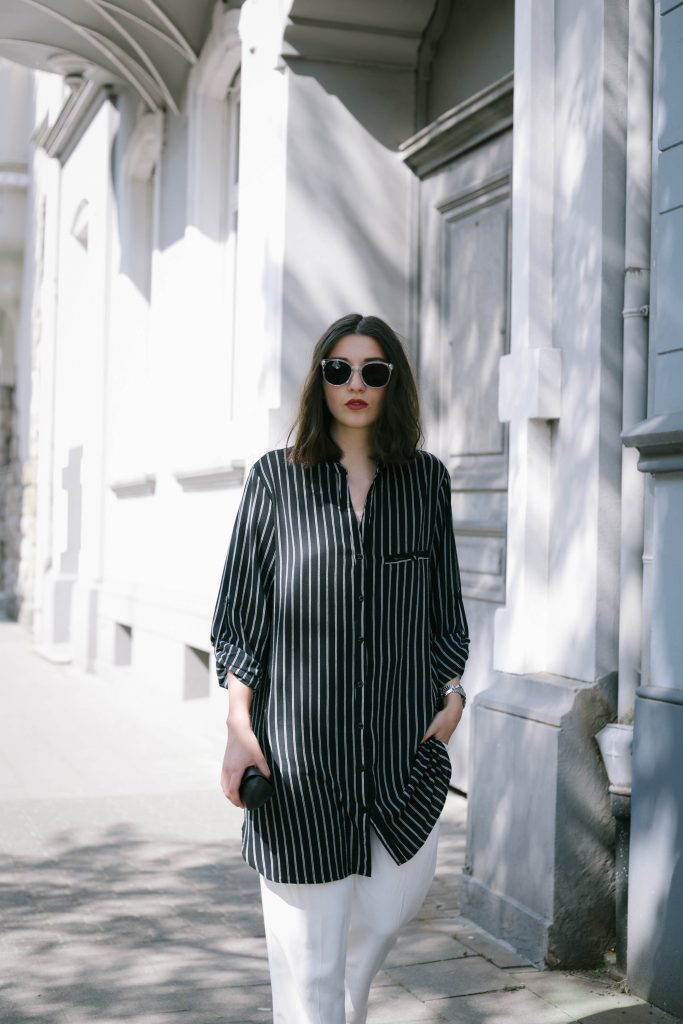 Shirt – Vintage  |  Pants – Zara  |  Shoes – Birkenstocks  |  Sunglasses – c/o Polette
Bracelet – c/o Minusey  |  Watch – c/o BalBer
I don't know if you know it but I am blind as a mole. I am pretty sure thats also why I am so slow in the morning. Because I literally can't see a thing before I put on my glasses. Most of my youth was spend using lenses so that I wouldn't have to wear my glasses because you know they are not really associated with being very sexy (at least not when you are 15). The thing is I don't really enjoy wearing lenses anymore – they just get more and more uncomfortable as I have way too dry eyes for lenses in the first place. But you know I wasn't the most diplomatic teenager out there so I wore them nevertheless.
Now I am testing lots of alternatives to lenses. Usually in summer I find things get worse as I love a good pair of sunglasses – you know my collection pretty well by now – but none of them has my eye correction added to them. This is where Polette, a young french online optician that sells stylish frames for a budget friendly price (they have started expanding to a LOT of countries lately) came in. You can order online and also add your correction to the glasses (win-win for all the online shoppers out there). The only thing you have to do is get your eyes tested before hand and know your measurements, which I had already done. Now ordering glasses online can be quite a pain since you can never be sure whether they will fit right. As a little tip if you are already wearing regular glasses just check their measurements and go from there. Mine luckily fitted nicely but I am also slowly becoming an expert on selecting eyewear over the internet. The shipping can take sometime depending also on what correction needs to be added to your glasses. But Polette keeps you updated throughout the process which I like since I am always worried my parcels get lost in the mail (they never do but still…). My Polette sunnies have become quite an essential for me as I have really gotten used to my glasses in the past months (probably thanks to the rather limited sunny weather in the Netherland)s. Now, even with summer approaching I don't have to wear lenses all the time!
Oh and just one or two words to my outfit – my boyfriend calls it "the Arab" and he hates it. Don't know what he is talking about but I just love some loose fitting white pants paired with an extra long shirt in summer – preferable with stripes involved! I also added some spicy red lipstick so this is not getting to monotonous for you!

P.S.: BIG NEWS!!! BASIC APPAREL will be moving to TAIWAN, TAIPEI in early 2017! It will be for my semester abroad, which is also my last semester before I will be graduating! I have been talking about it on snapchat (sophievedaniels) already and will probably not stop talking about it for the next couple of months. #sorrynotsorry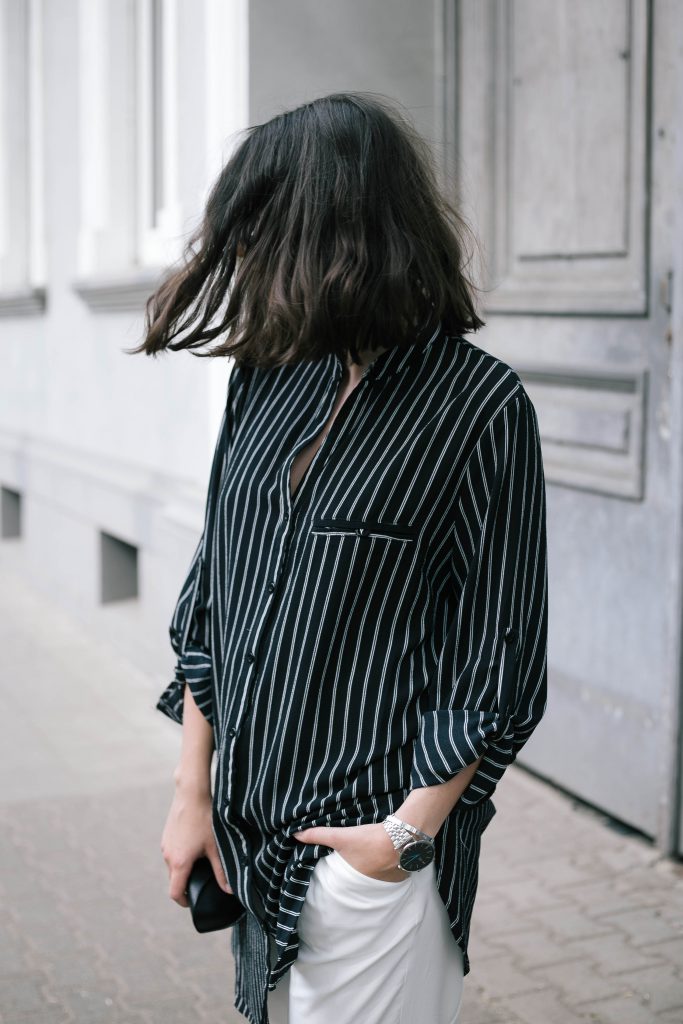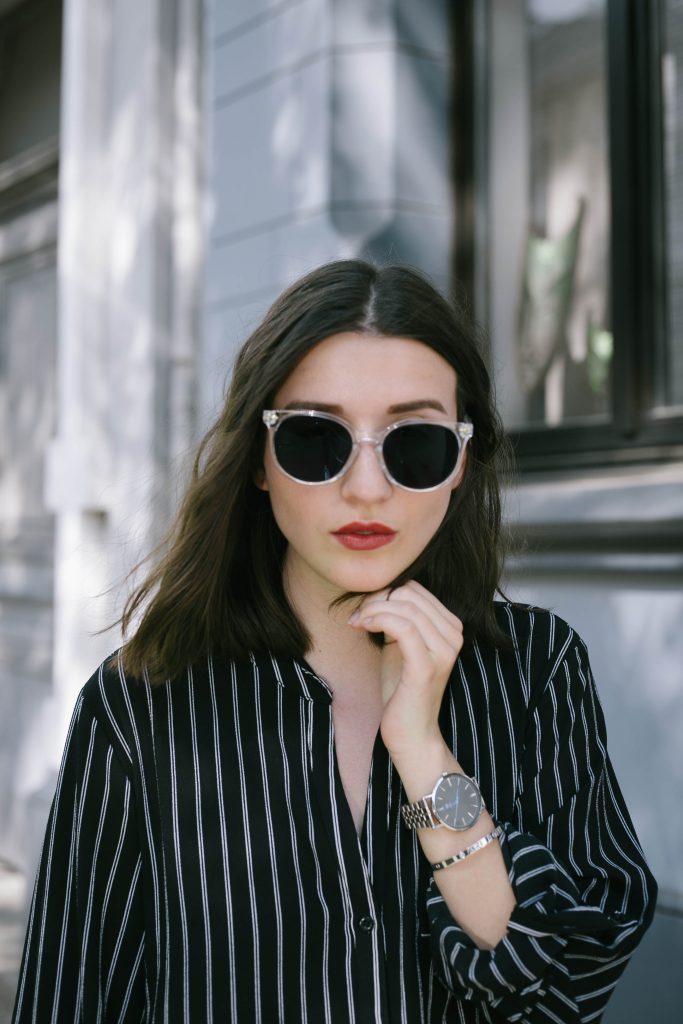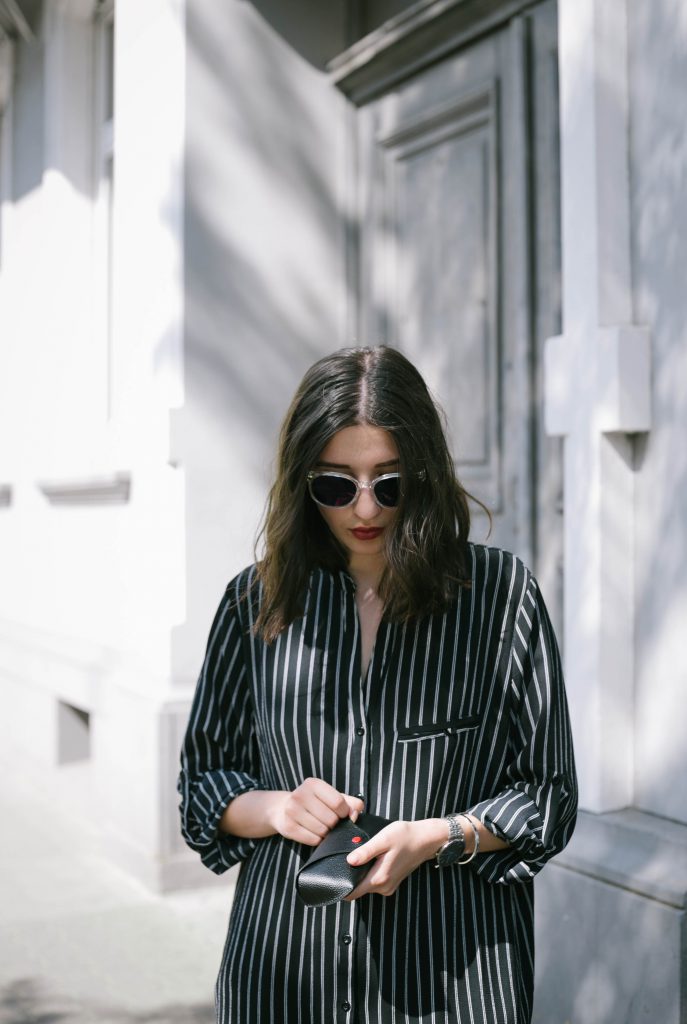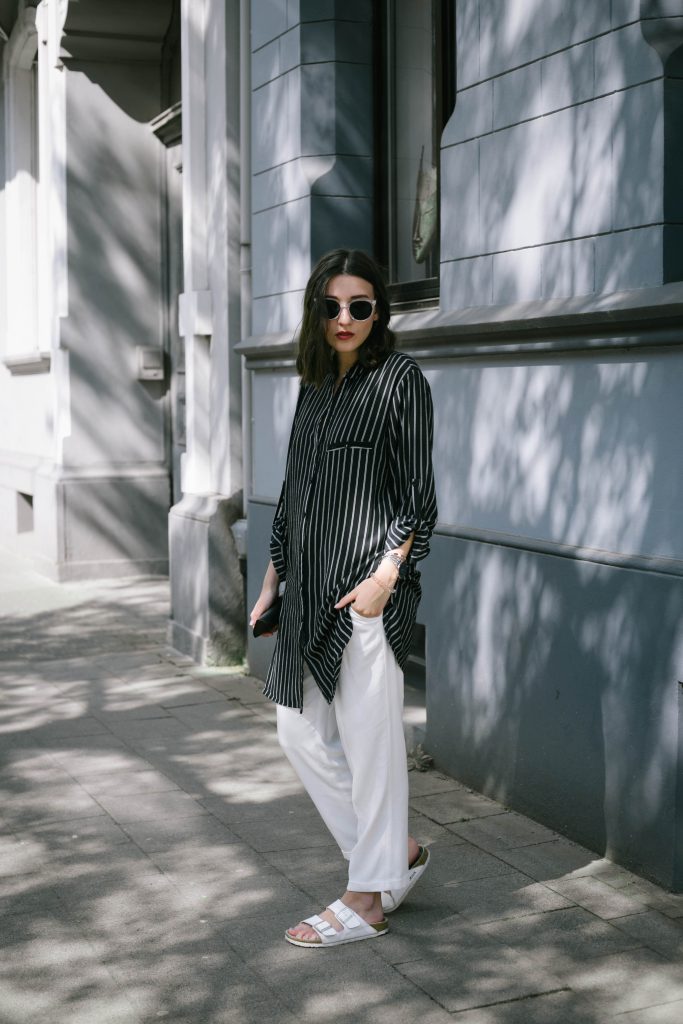 In friendly collaboration with Polette xx