Competa
We stayed at the most charming little finca close to Competa – a beautiful white town in the middle of the mountains. Every morning I woke up the the most stunning view and I don't think I could ever get used to such a view. July is not the best time to visit the area of Malaga if you are used to German / Dutch weather since the average temperature is a melting 35 degrees. If you ever plan a visit I would suggest (if you are flexible with the dates) go in May or in September – it's still gonna be hot but you can enjoy the city trips a little more.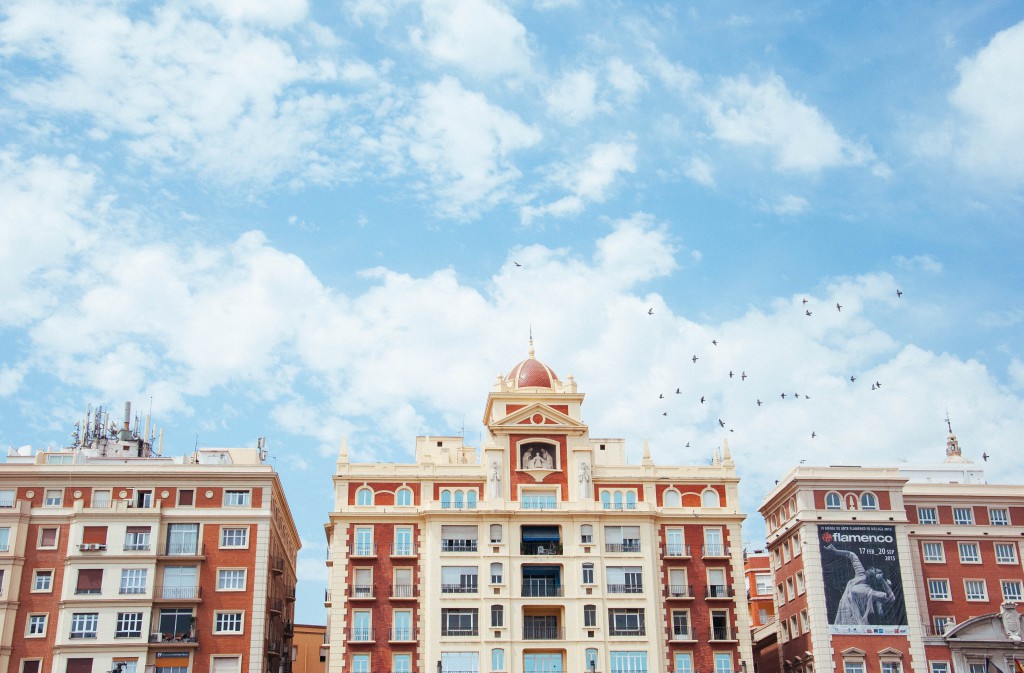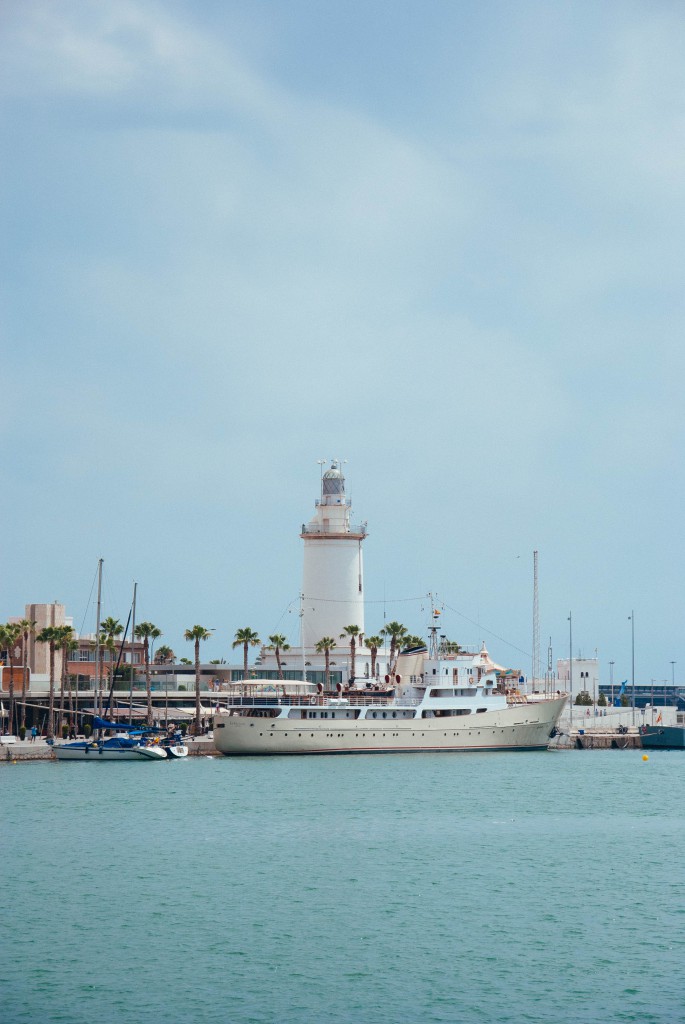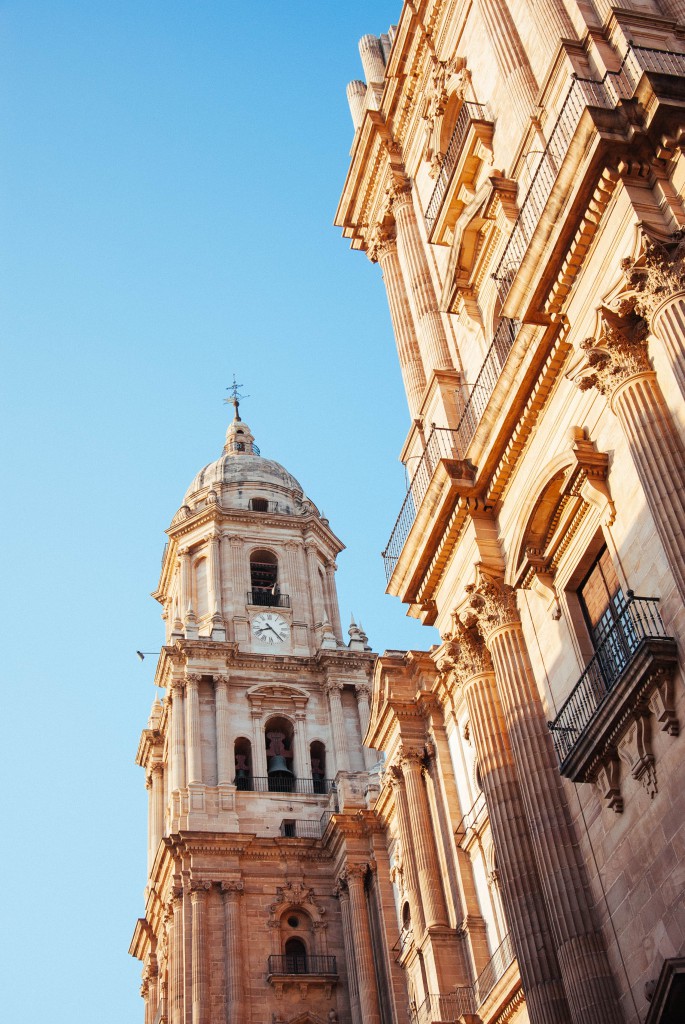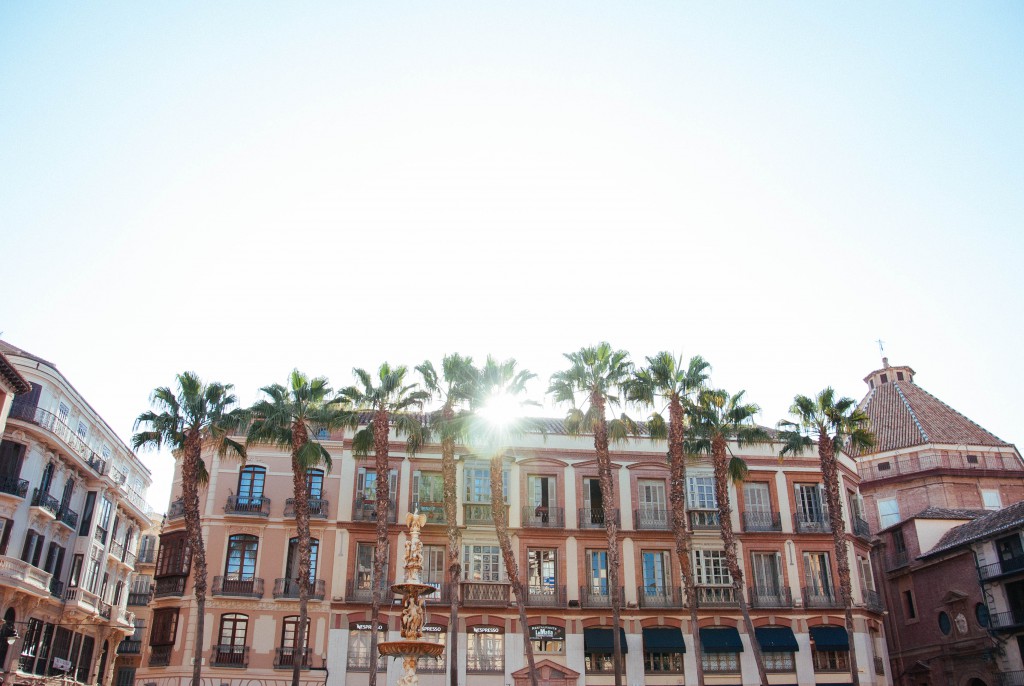 Málaga
Málaga is one of the biggest cities around the area – it was a bit more than an hour drive from our finca and it's definitely worth the visit. It's such a pretty city and the inner city area is absolutely beautiful. All the floors were marble floors and all the houses had the most beautiful balconies – such a dream really! Oh and the port is definitely a little tip from my side you get to see sailboats but also the most stunning yachts. Besides the boats there are a lot of stylish little areas around the port to get your afternoon sangria or a coffee whatever you prefer!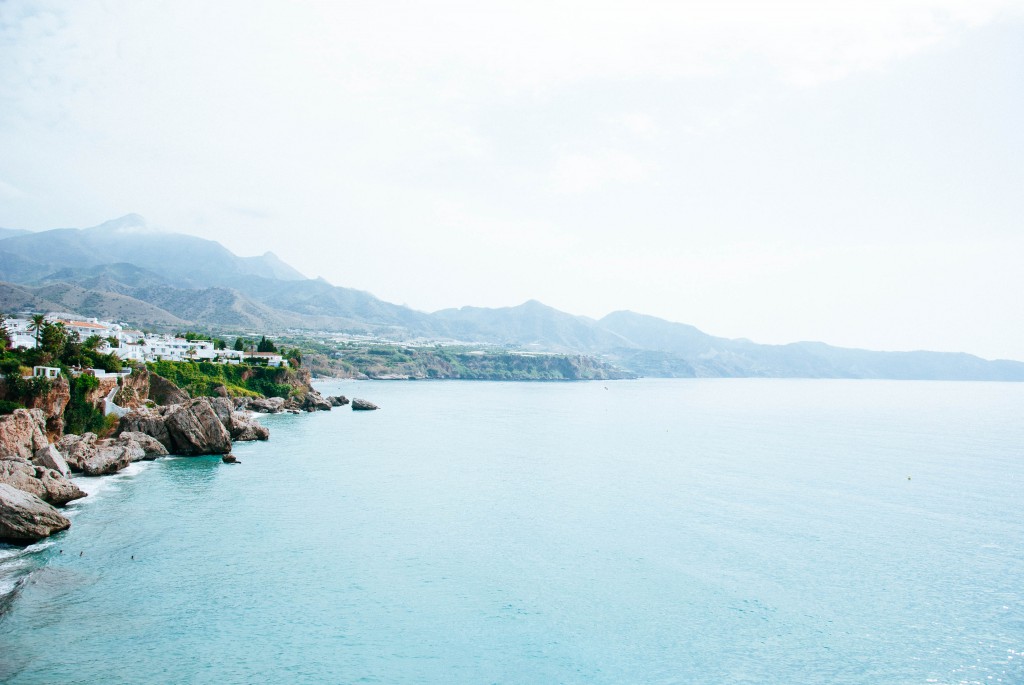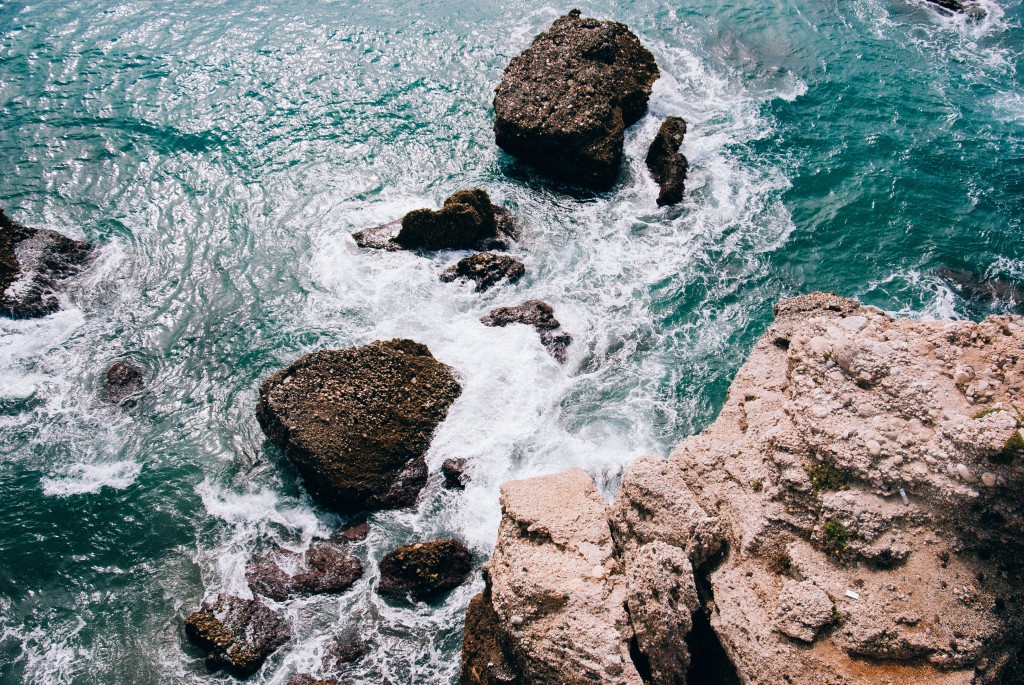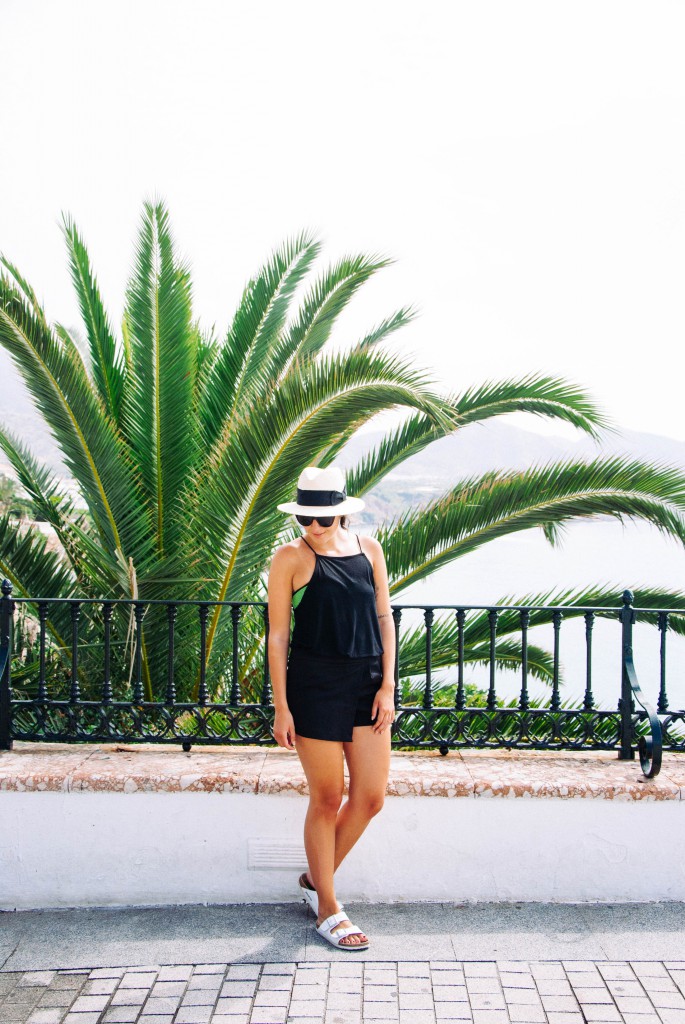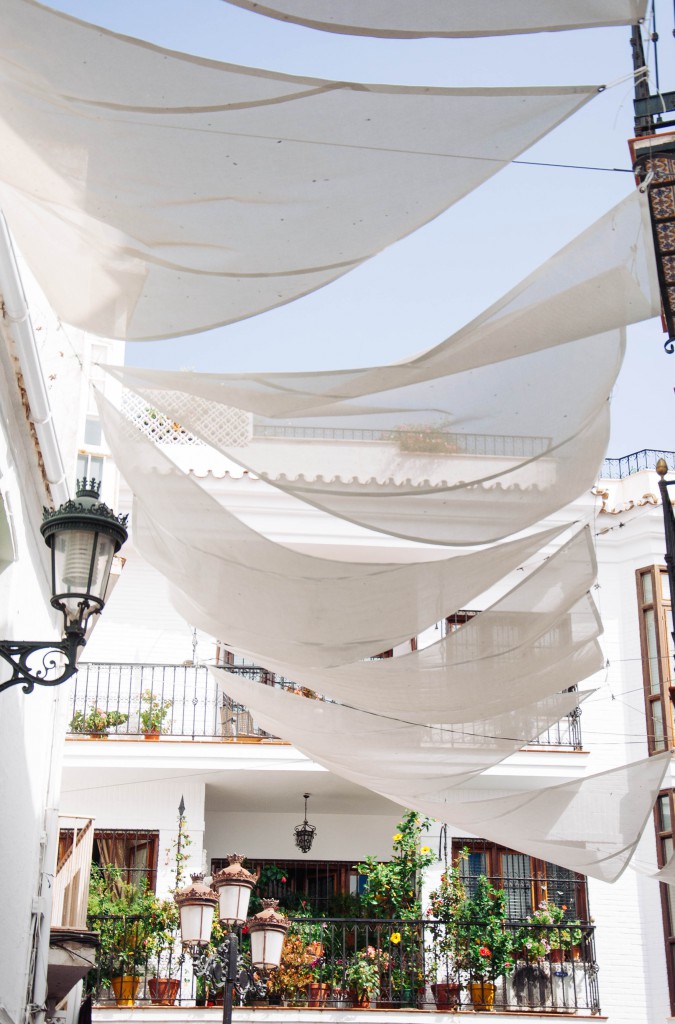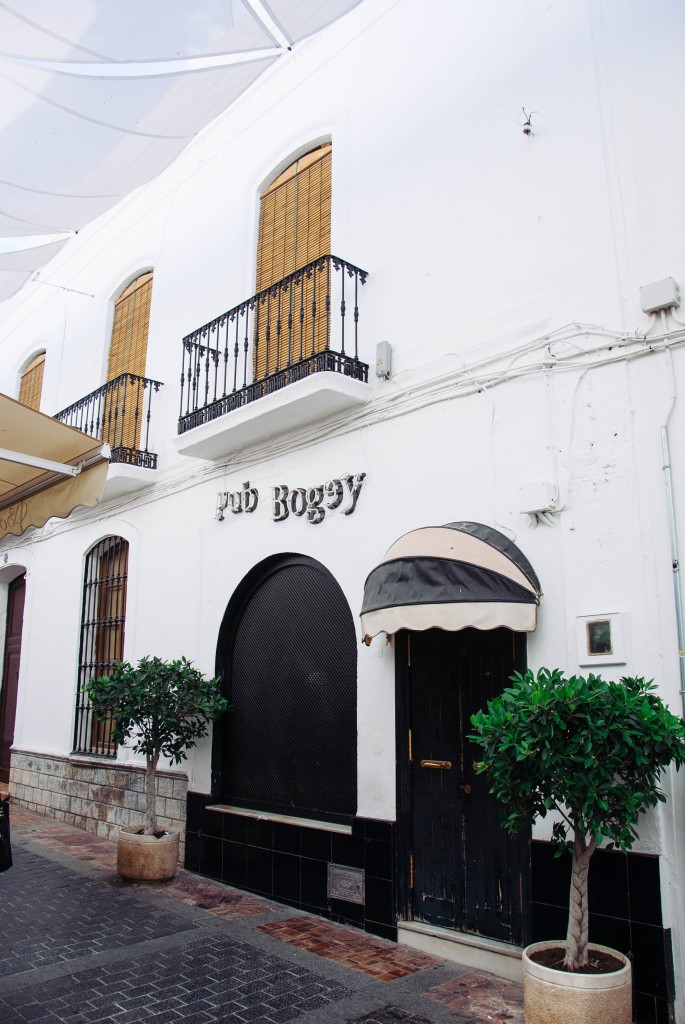 Nerja
The Balcon de Europa is a must see if you ever visit the beautiful town of Nerja. It's a little promenade that ends at a plateau with the most stunning view to the seaside. It never fails to amaze me how beautiful the white town looks against the rocky coast. Around the Balcon de Europa are a lot of little streets that invite you to wander around the town for a while (notice: you won't wander for too long in July it just gets too hot after 10:30am). Unfortunately the stylish black & white Pub Bogey was still closed when we had a little walk around the town – I would have loved to drink one of their iced coffees! After the town visit you will probably be in the need of a little cool down and the beach is just around the corner. The beaches are all rocky beaches but have the loveliest crystal clear water.