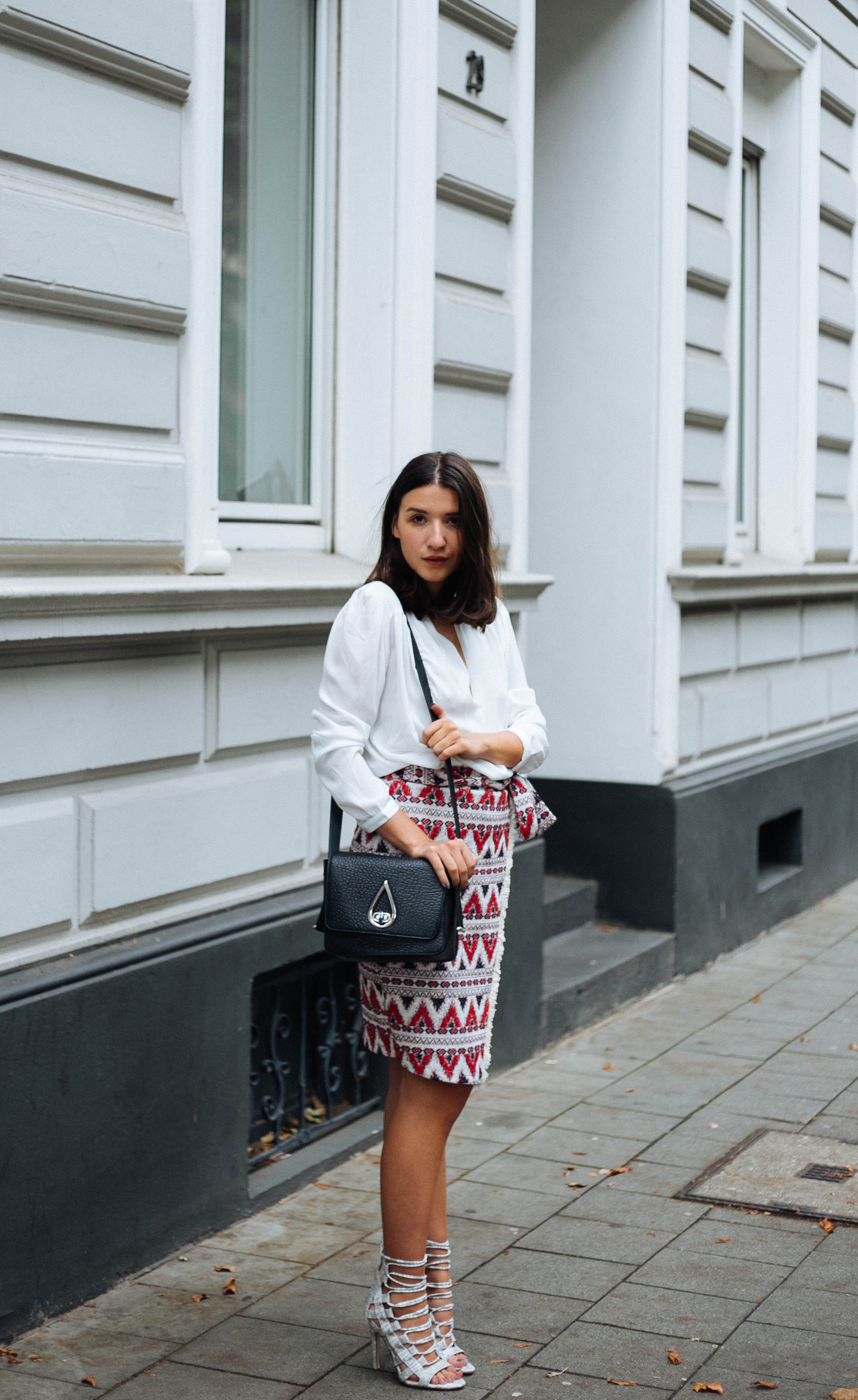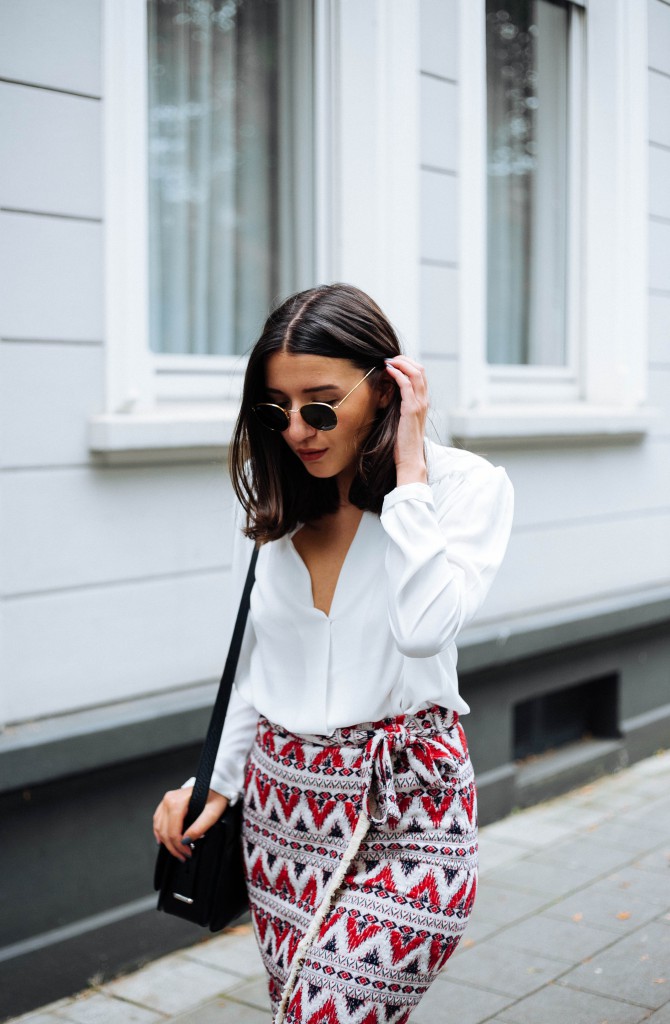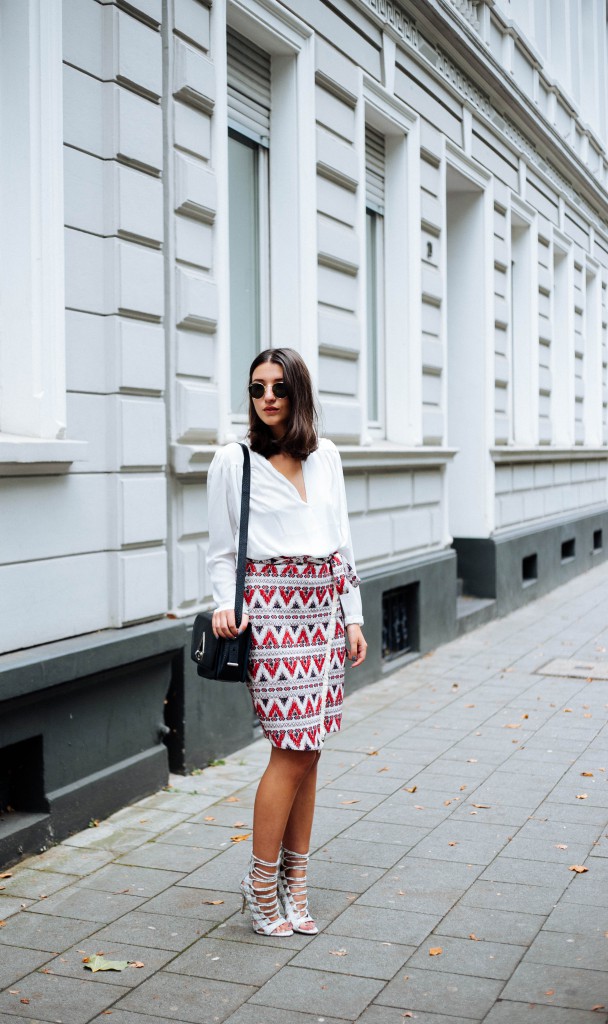 Skirt – H&M  |  Blouse – Tfnc London* |  Heels – JustFab
Sunglasses – Ray Ban  |  Bag – Kenzo
(Insert drum rolls here)..  I am totally breaking my own rules with this outfit because first I added a photo without sunglasses. I usually don't do that because I pretty much just always wear sunnies as soon as I leave the house. It's a pretty natural habit for me.
Second I am wearing colors and print! Together! Yes it's true but I think everyone would make an exception for this gorgeous wraparound – it's the most comfortable thing and I love the details of the skirt.
Last but not least this look is a feminine look there is no arguing about that and I do sometimes wear feminine looks but this is by far the most body showing outfit in a long time. I really like a good straight line skirt or even a nice fitted pencil skirt. I think they can really do a lot for us women. In my opinion it's also important that you got your nicest pair of high heels on your feet when you plan to wear a pencil skirt – especially if you are usually rather on the small side of life – it will stretch your whole silhouette!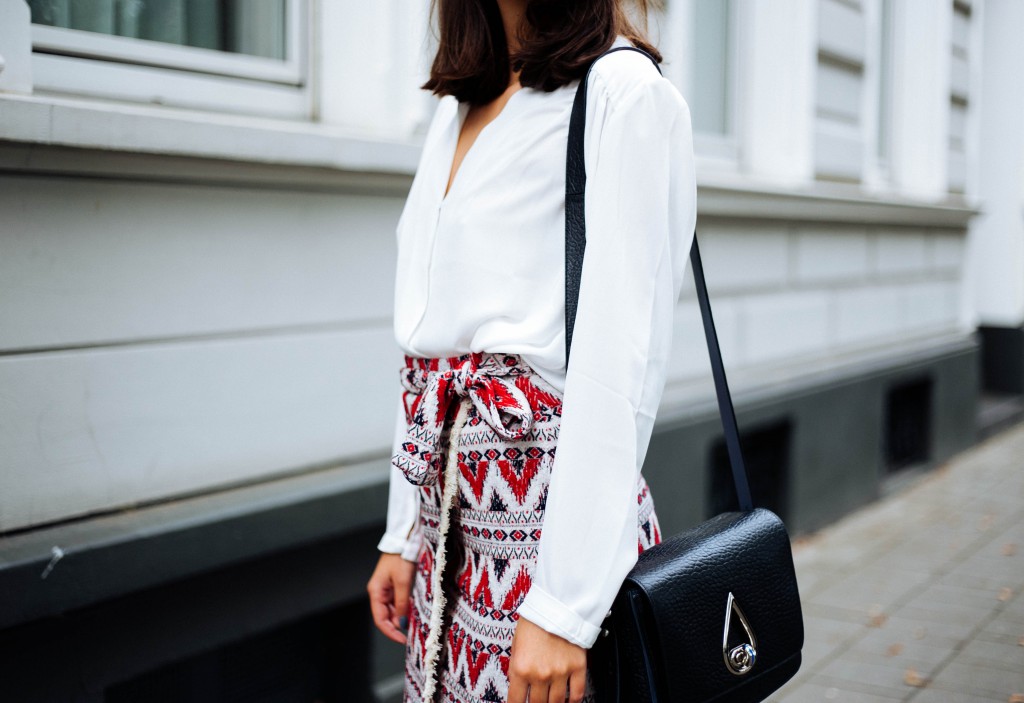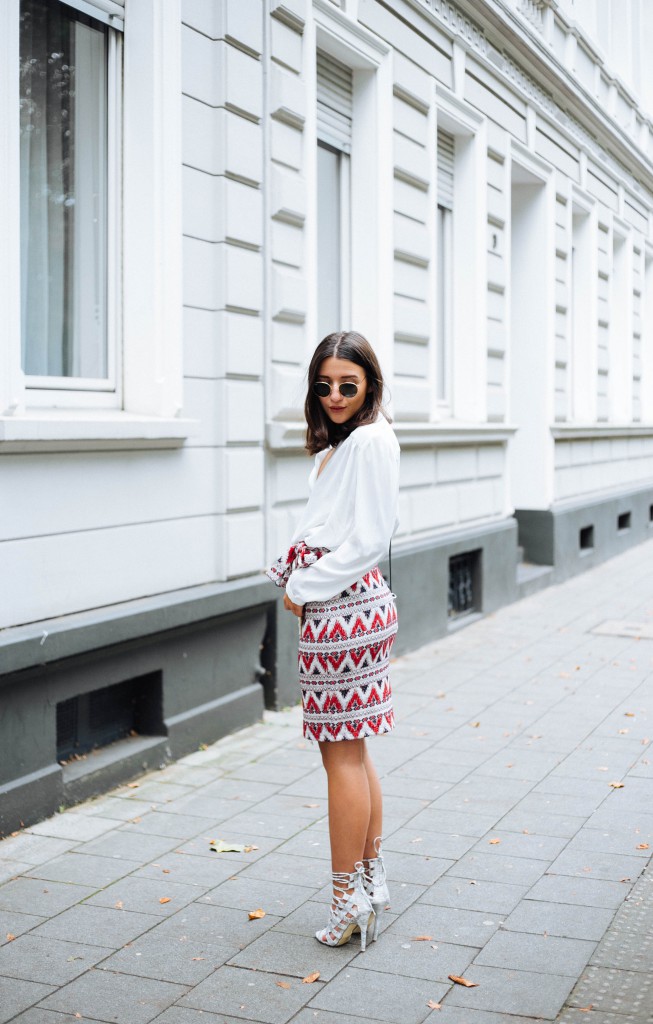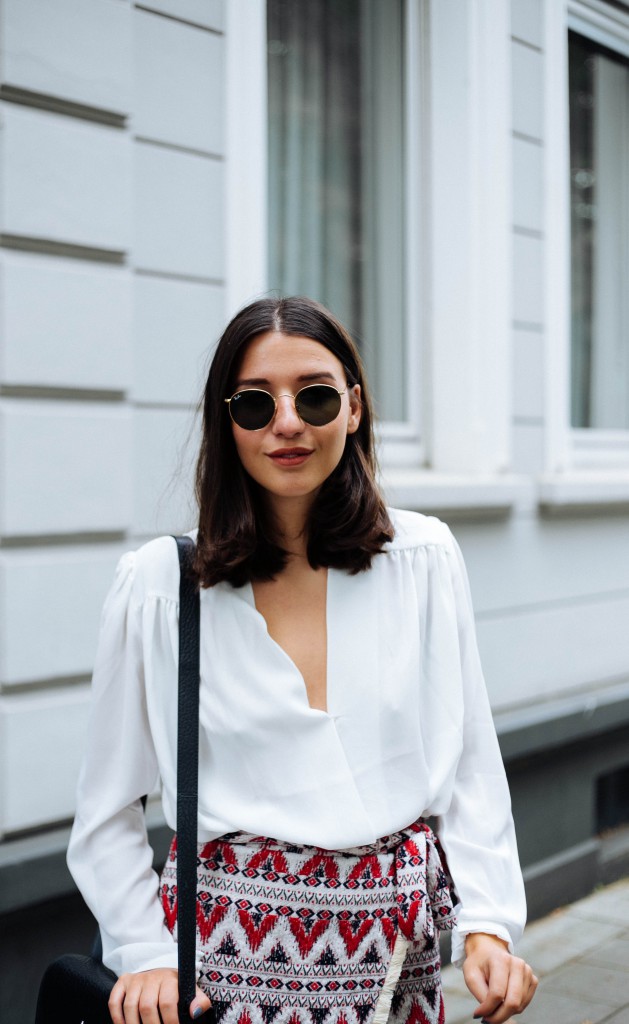 I am already picturing myself with a big black chunky knit and beautiful suede boots (still on my wishlist for upcoming season) and this magnificent skirt. Yes I cannot wait for fall it's a fact and there is no way I could deny it.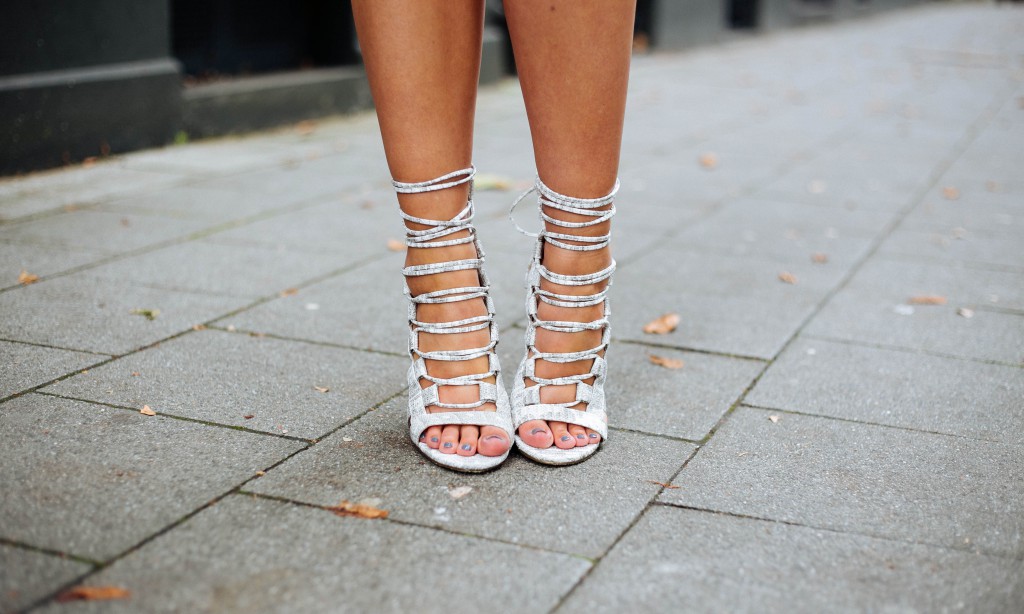 All photos taken by tooloudvisuals.