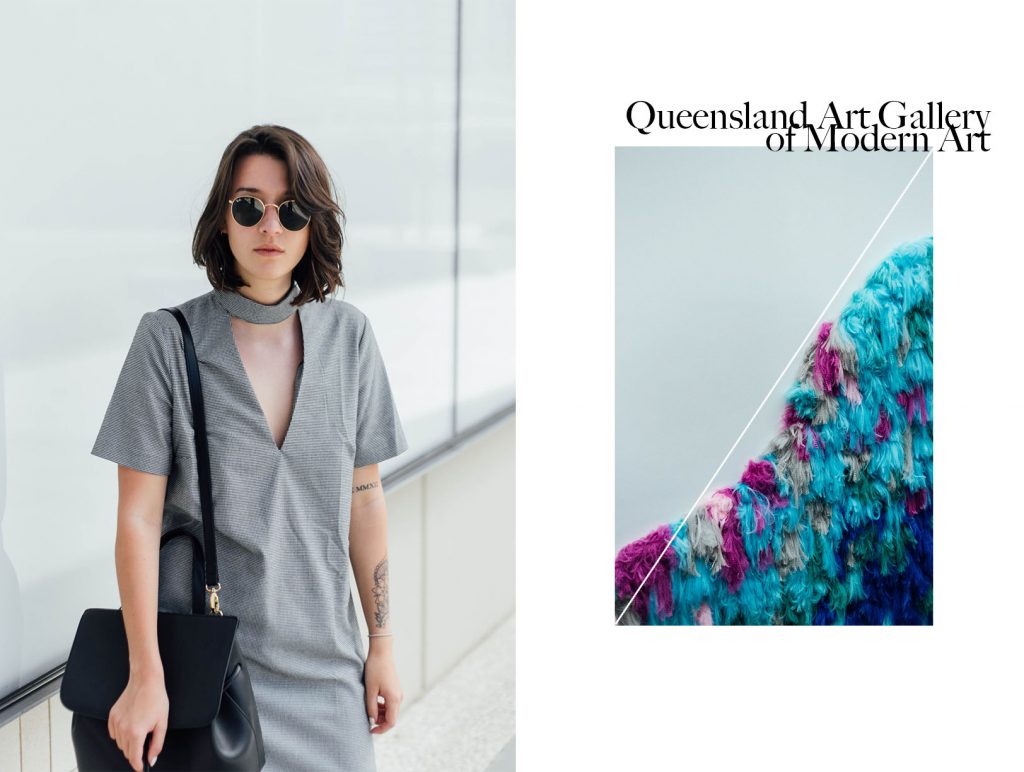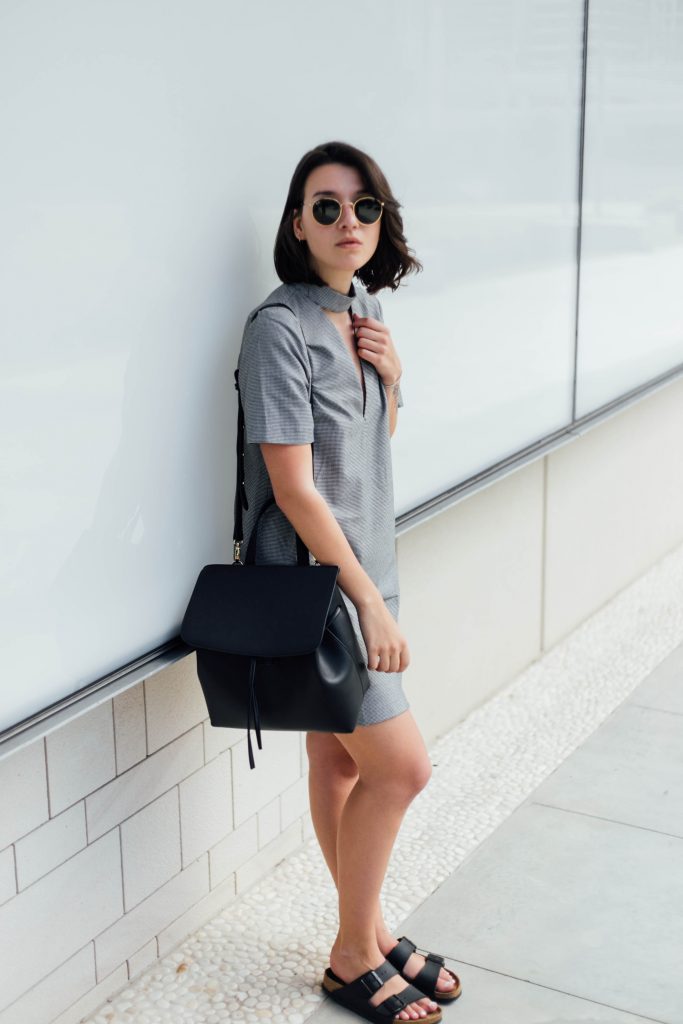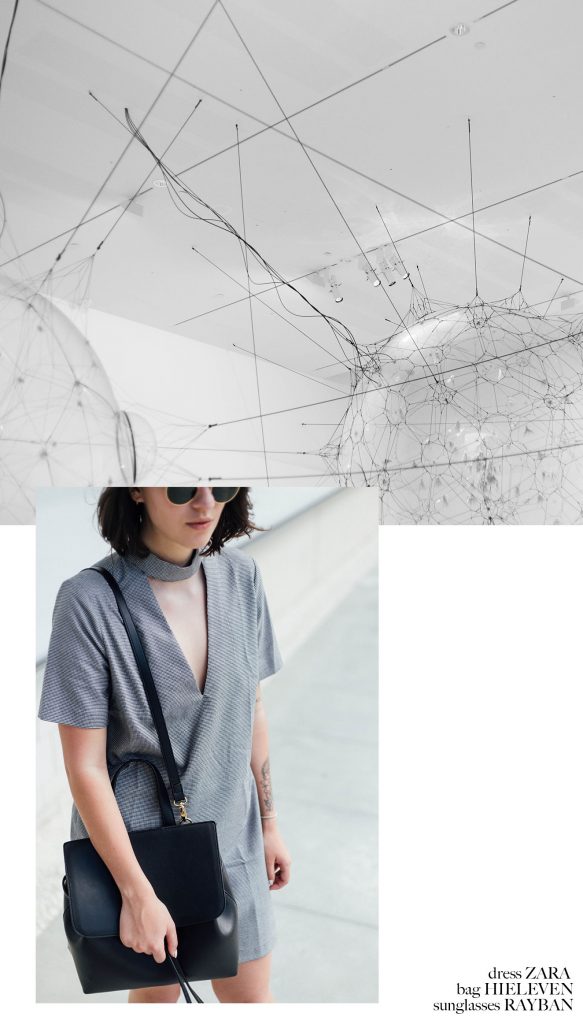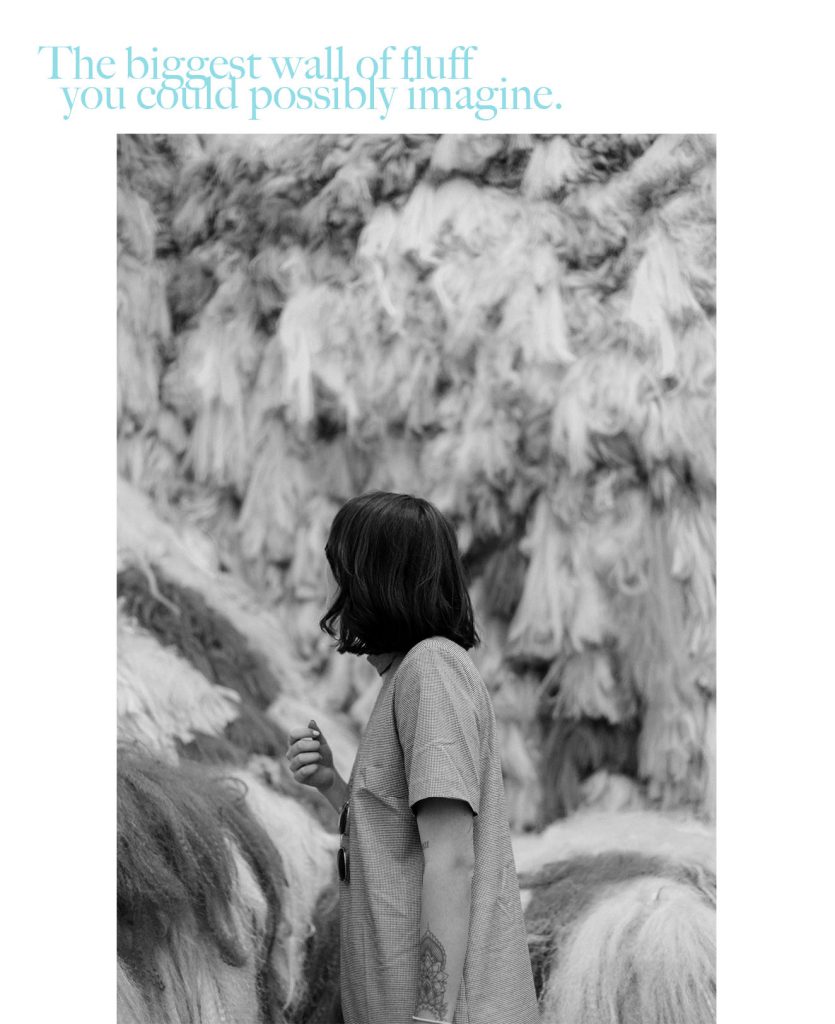 dress ZARA  |  bag c/o HIELEVEN  |  sunglasses RAYBAN  |  sandals BIRKENSTOCK
What to do on a hot sunday morning in Brisbane?
Sunday mornings were made for art galleries, walks through the park and lots of coffee. No surprise that I was more than thrilled when I found out that our hostel was very close to the GOMA in Brisbane. It's Queensland's Gallery of Modern Art and celebrates it's 10th birthday this year. Hence, they have some great exhibitions at the moment including a immense wall of fluff.
I bought this dress before leaving for Australia and didn't even think I would get much wear out of it before arriving in Taiwan but since it's not a fitted dress it also worked just fine in Brisbane's heat. I love the choker detailing and the really small plaid print. Looking at the photos from my first week my skin looks so cheesy but I am more than happy to say that it looks much different now and I still got one week left before heading to the Philippines.