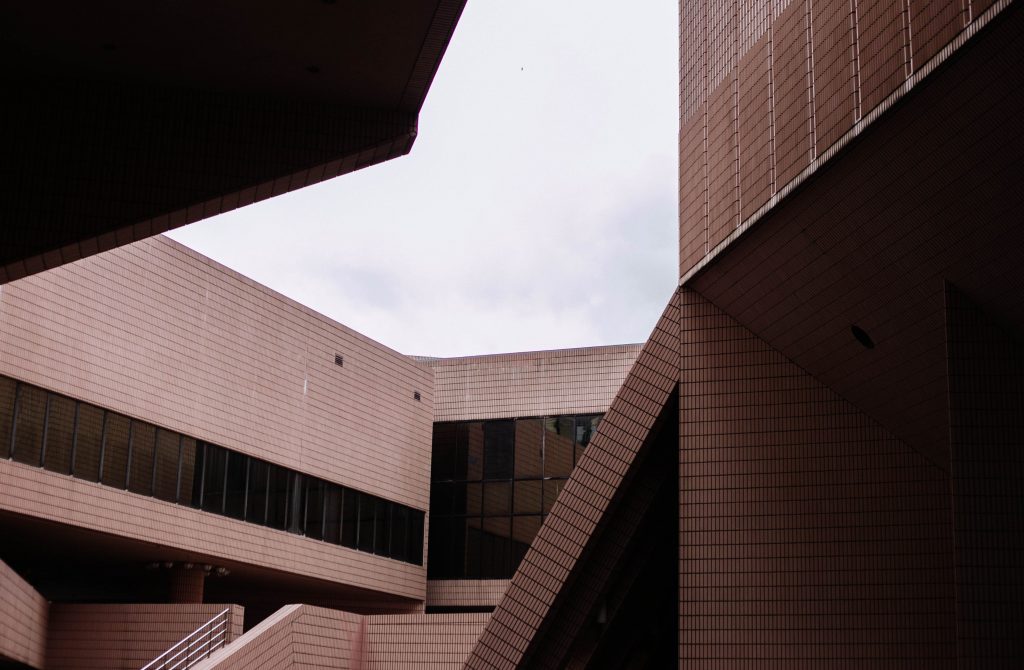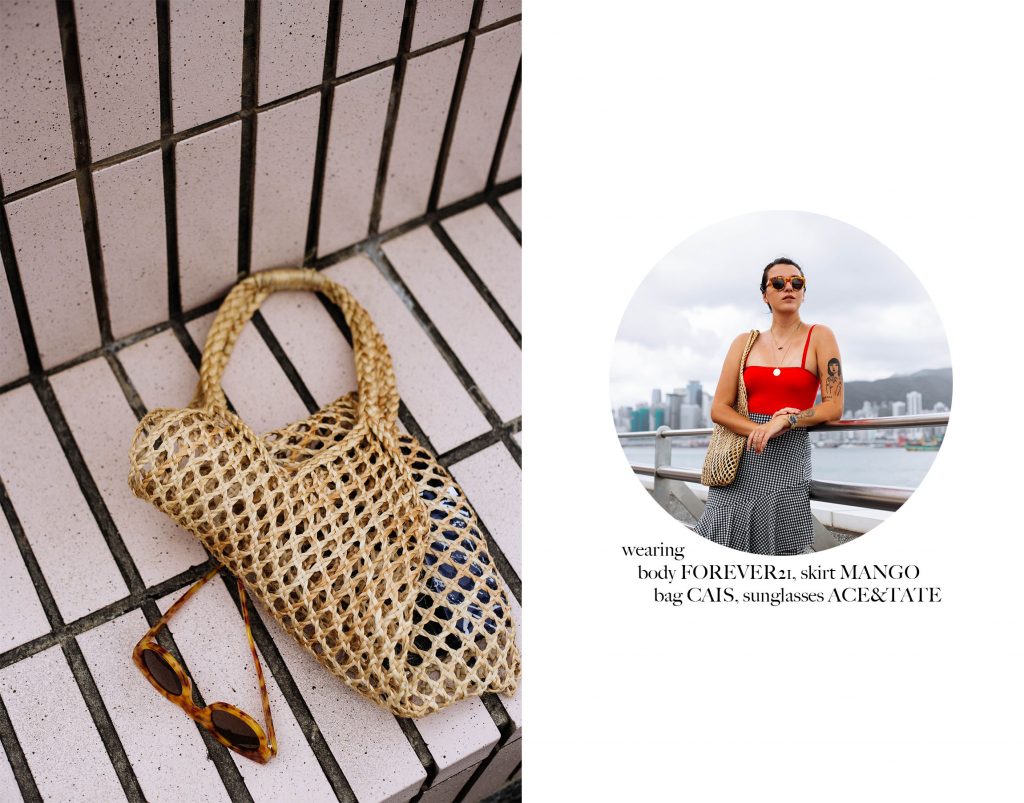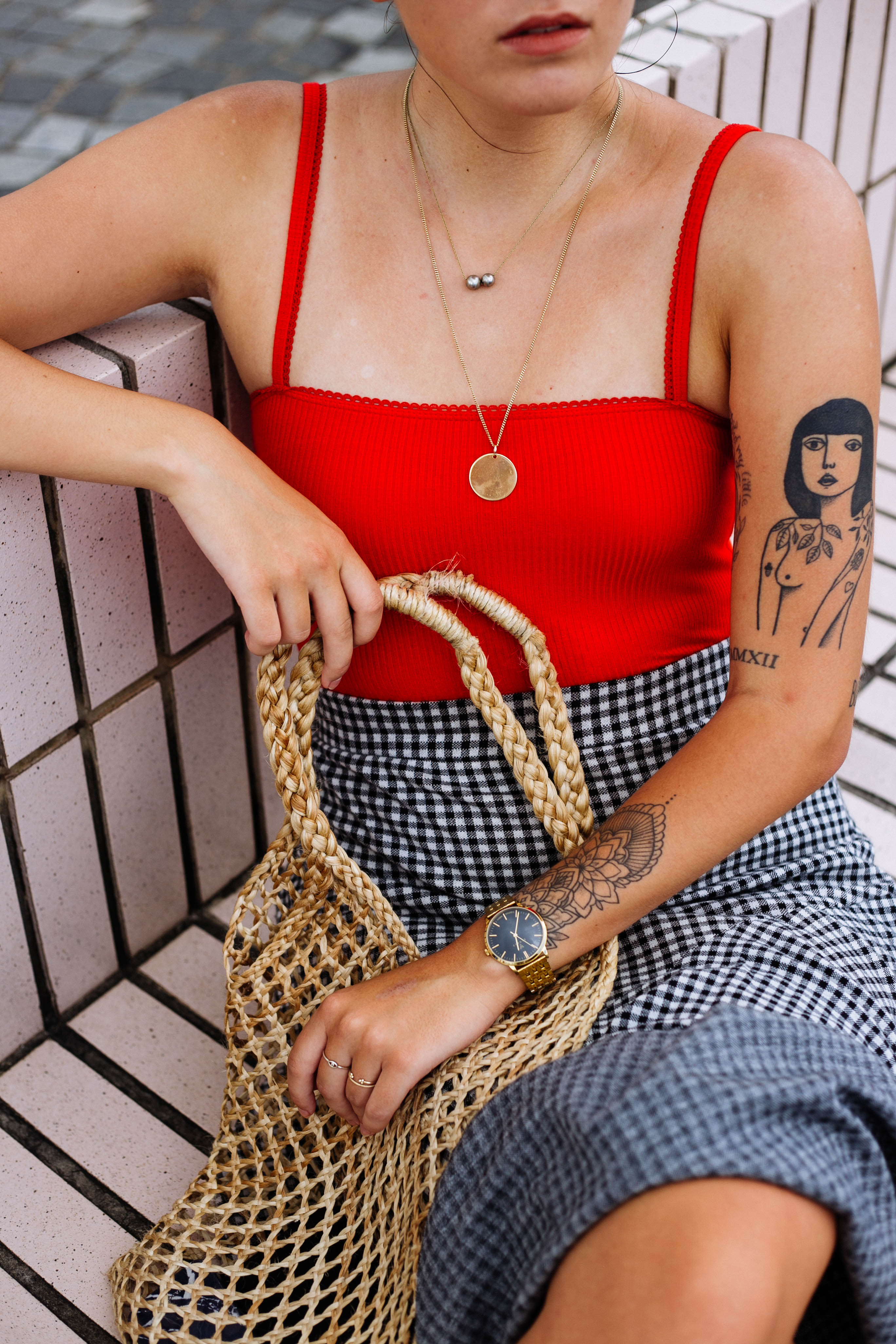 bag c/o CAIS  |  sunglasses c/o ACE&TATE  |  necklace c/o PELINABEJIOUX
One of my most used emojis in the last couple of months has been the Latina girl in the flaming red dress. While for starters I have been hanging around Latinos a lot during my semester abroad this tendency could also be explained by the amount of ruffles and colors that have sneaked into my wardrobe in recent months. Ruffles used to be one of those things that made me run out of a shop in disapproval. But I admit even I have come across some pieces I absolutely love – one of the being this uber-comfortable Mango skirt. Instead of playing it safe and styling it with a black body (yes I bought the body in black, too) I decided to take a dare and wear a red body with it. Shocking – I know. But bear with me for a little longer; yours truly even enjoyed wearing a bold color for the day speaking. This is no news for you because I have said it before but wearing a bold color like red has such an empowering effect on me that considering all facts I should be wearing colors way more often.
P.S.: The Cais Straw Bag makes me feel like a girl from Southern France. Plus 90% of the people in Taiwan thought I was French therefore I am officially French now while speaking zero of the beautiful language.