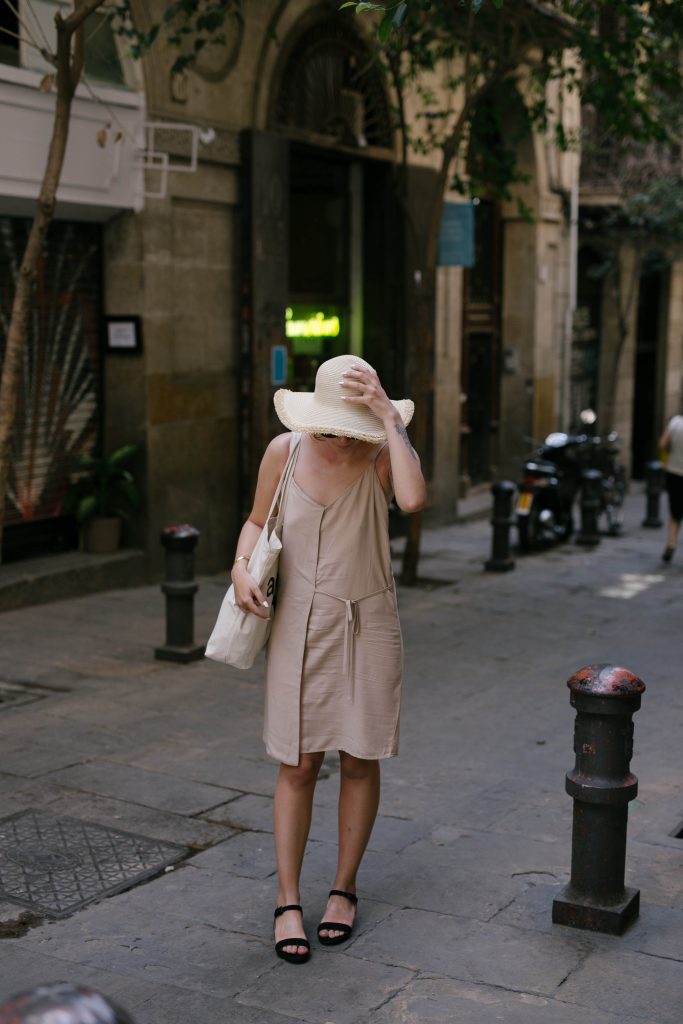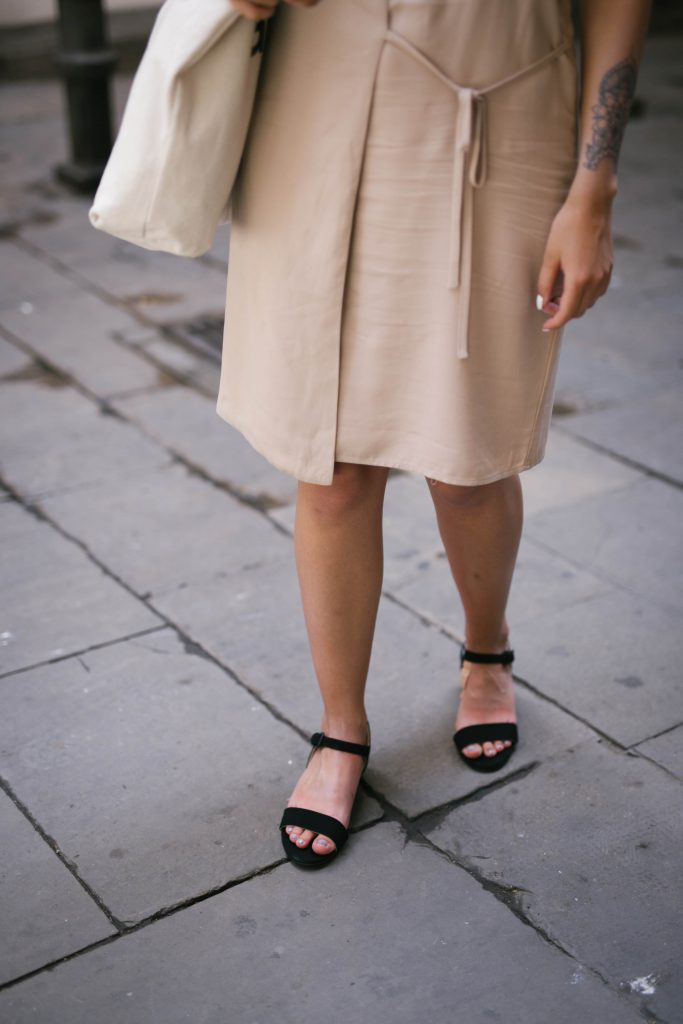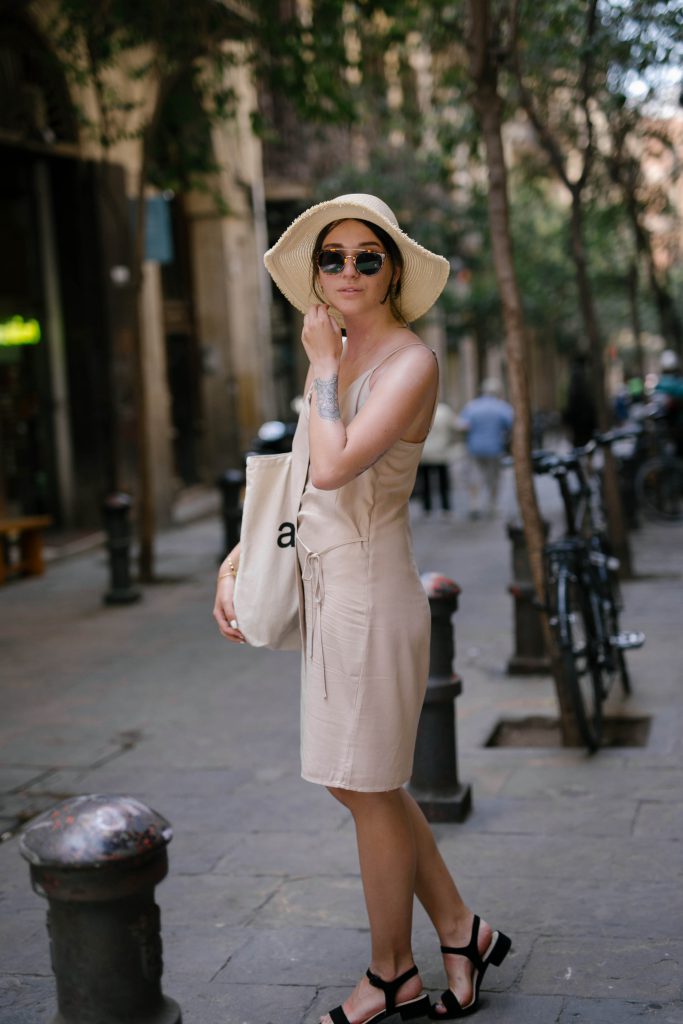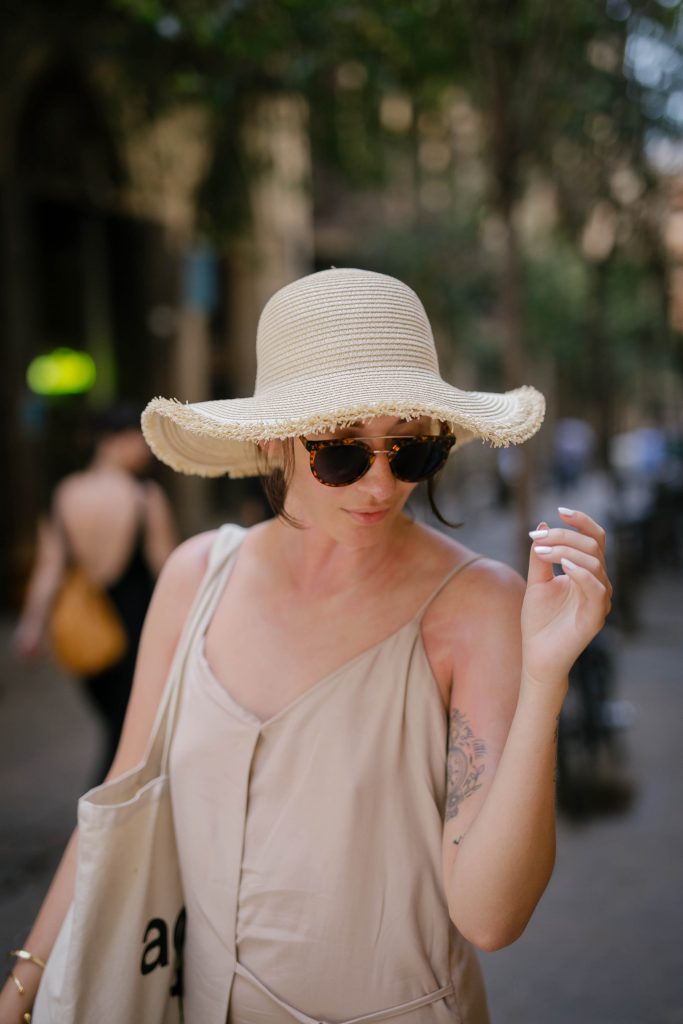 1st outfit:  Hat – Iam  |  Dress – c/o Neonrose  |  Sandals – c/o Mime et Moi  |  Sunglasses – c/o Polette
Jewelry – c/o Madeleine Issing
2nd outfit:  Blazer Dress – c/o Neonrose  |  Pants – Zara  |  Sunglasses – c/o Ace&Tate
Bag – Furla  |  Heels – c/o Mime et Moi  |  Jewelry – c/o Madeleine Issing  |  Watch – c/o Klarf
After coming back from my short Barcelona vacation I started my new job and therefore the past 3 days have been very very exhausting. I am sorry for not answering to any comments on the blog as well as other social media channels – I still read all of them but when I get home I am literally falling into bed. But I am sure I will get used to the working hours again soon and be more active in the evenings again!
Now let's get into todays post shall we?
When it comes to traveling I like to be smart about it. I like to save some extra money when I book my flights for going to nice restaurants and I don't mind flying with low budget airlines such as Ryanair. Additionally, I usually only plan on taking a carry on luggage with me to save a bit more (only if it's a short vacation)!
As a blogger or girl in general it can be a little hard to decide on only the essentials for a city trip as there are many different occasions to dress up for such as walking through the city all day or going out in the evenings. When I was asked to try the Mime et Moi reversible sandals I was already planning my vacation outfits including what shoes to pack (the struggle was real as always) and what could be better than taking one shoe that you can change from a flat to a high heel if you have limited luggage? Honestly, at the beginning the changing of the heels is a bit tricky but once you figure out the mechanism its so so handy. I especially liked the little 3cm heel on the flats and the stiletto heel is 10cm which is still quite comfortable, which might also be due to the super soft leather sole. The shoes were on high rotation during my vacation and I often struggle with walking in new shoes but with these I hardly noticed they were new at all.
Another smart traveling tip of mine is take your favorite small bag for activities that don't involve your big SLR camera such as going out in the evenings and as a second bag just take a thick fabric sac that will fit your camera, a water bottle, a city map, wallet and a banana or any little snack. It will definitely save you a lot of room in your carry on luggage and it might also be the most practical solution for the which-bag-to-take dilemma.
P.S.: These photos were taken after our beach day and as the kraut I am I got terribly sunburned #germanskin.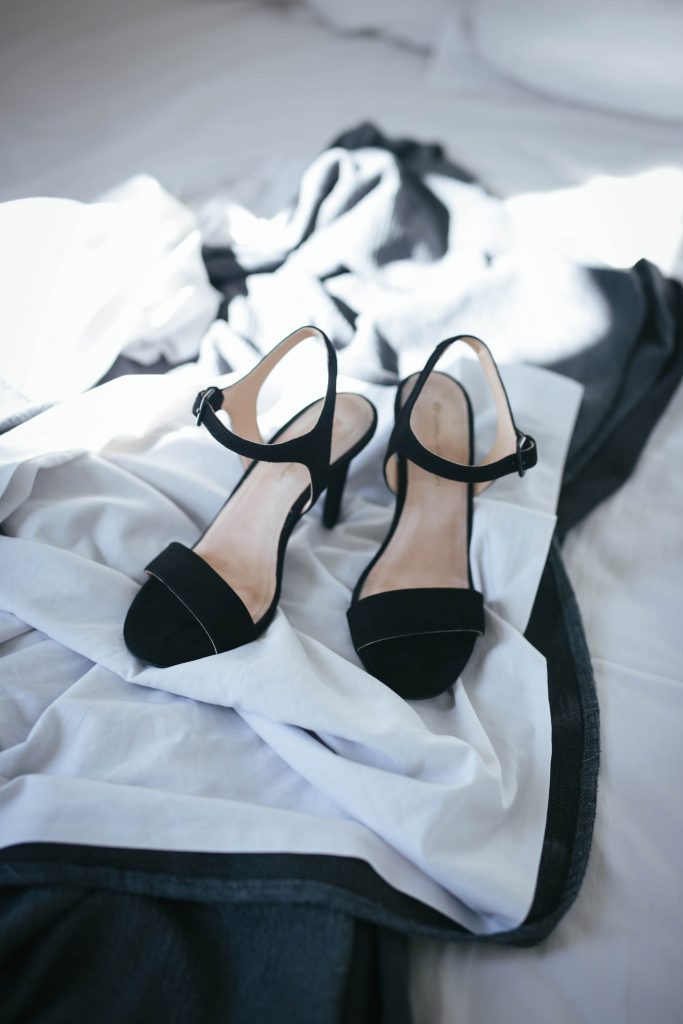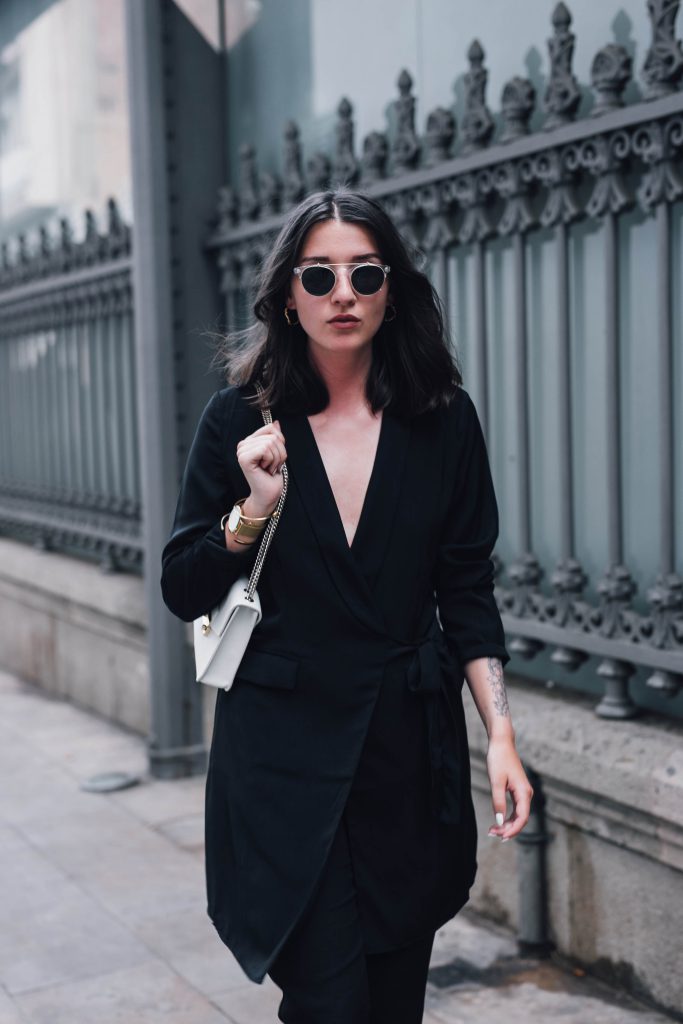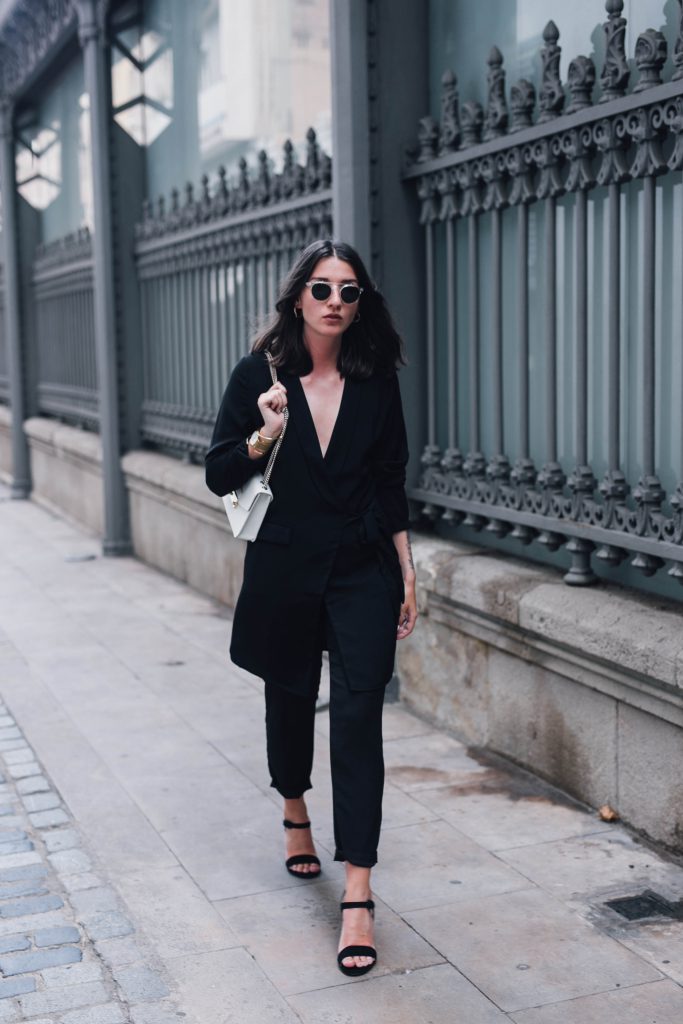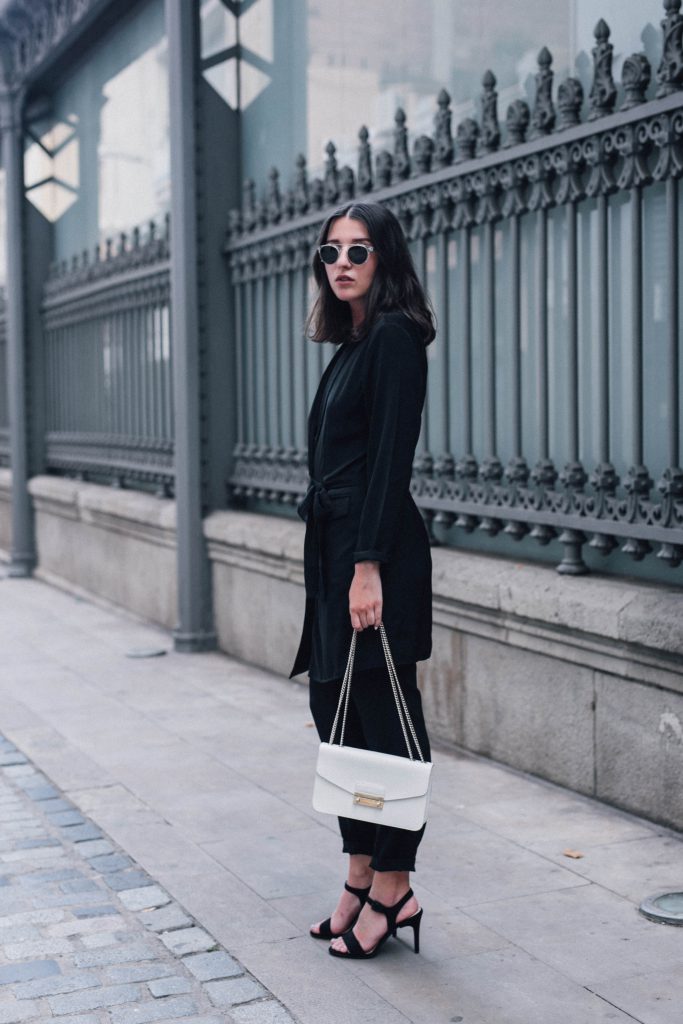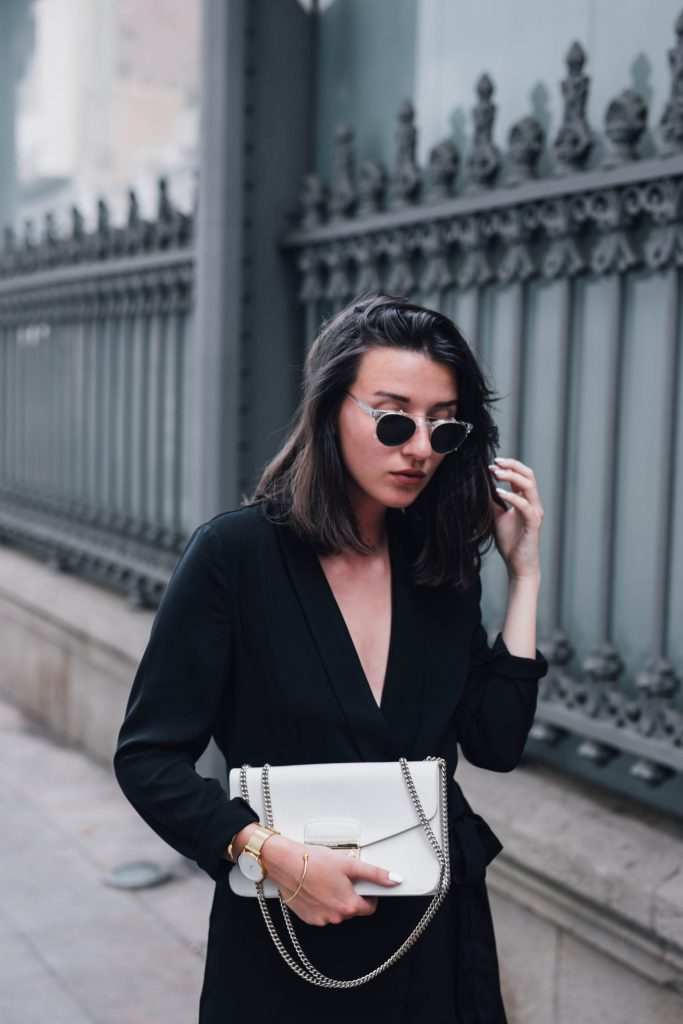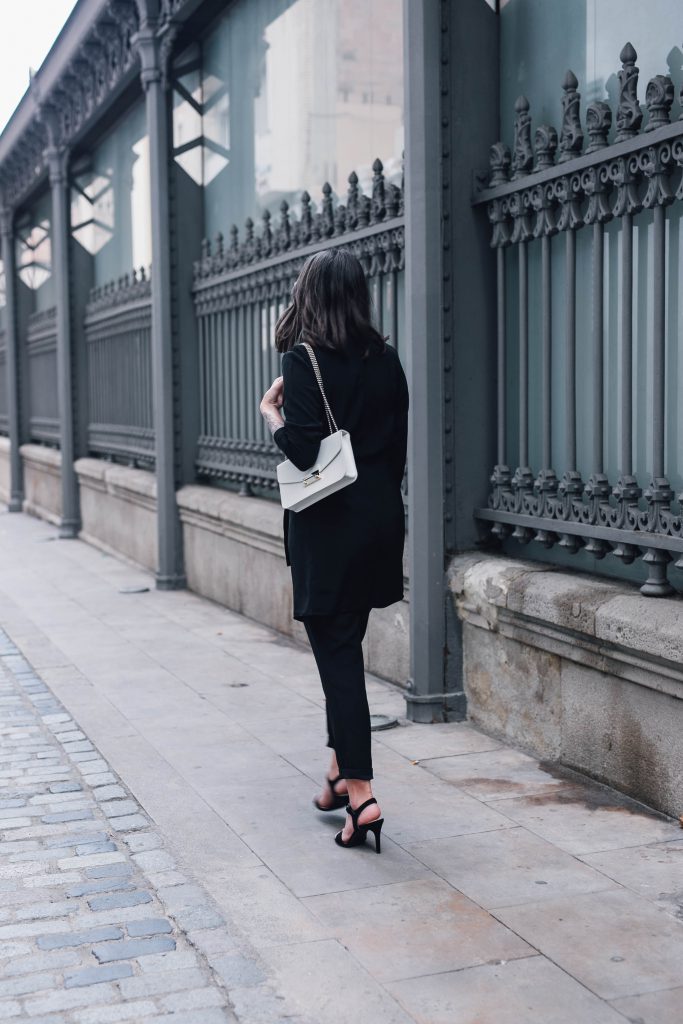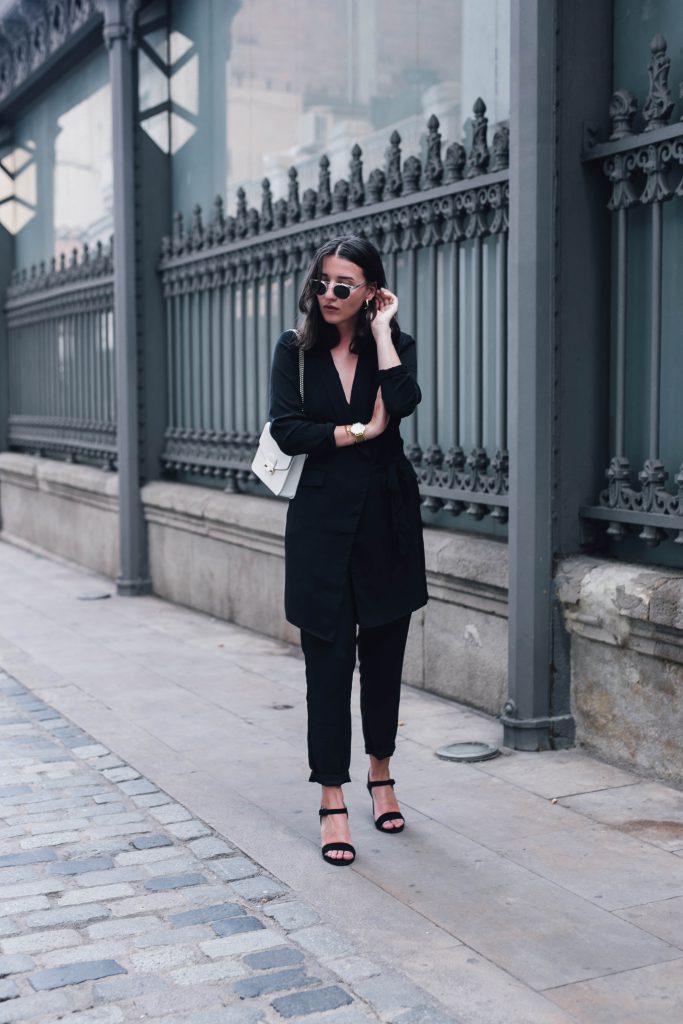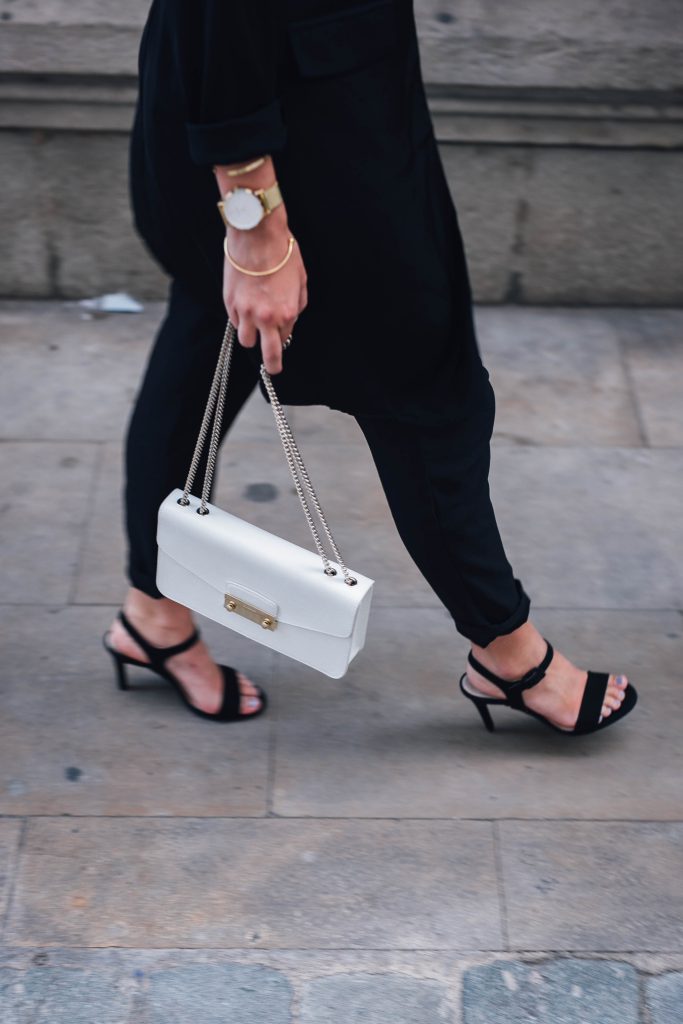 In friendly collaboration with Mime et Moi xx