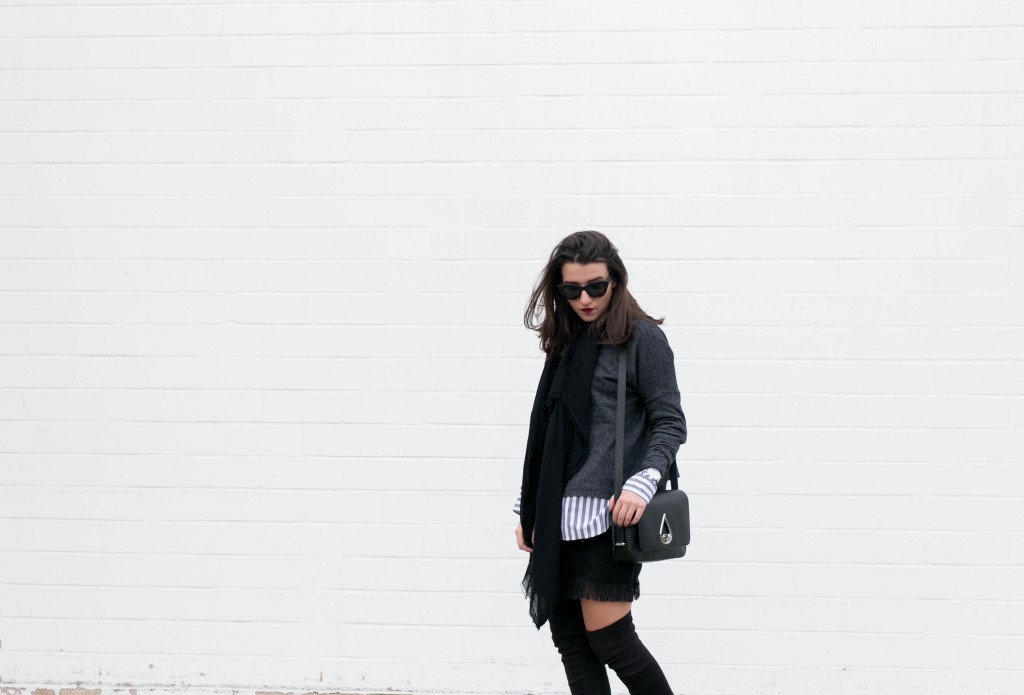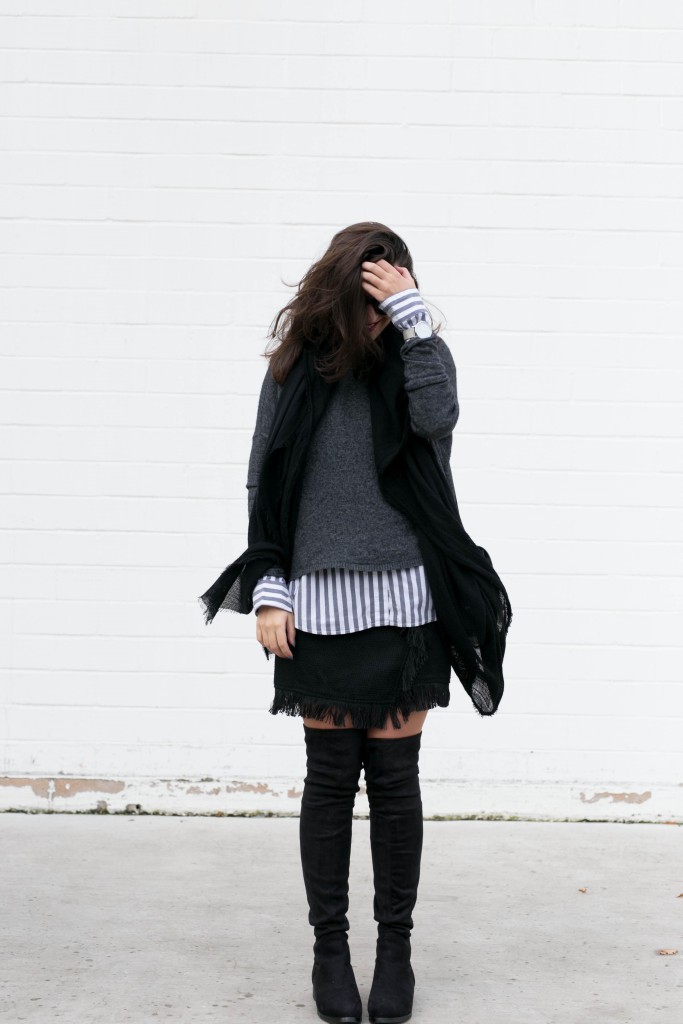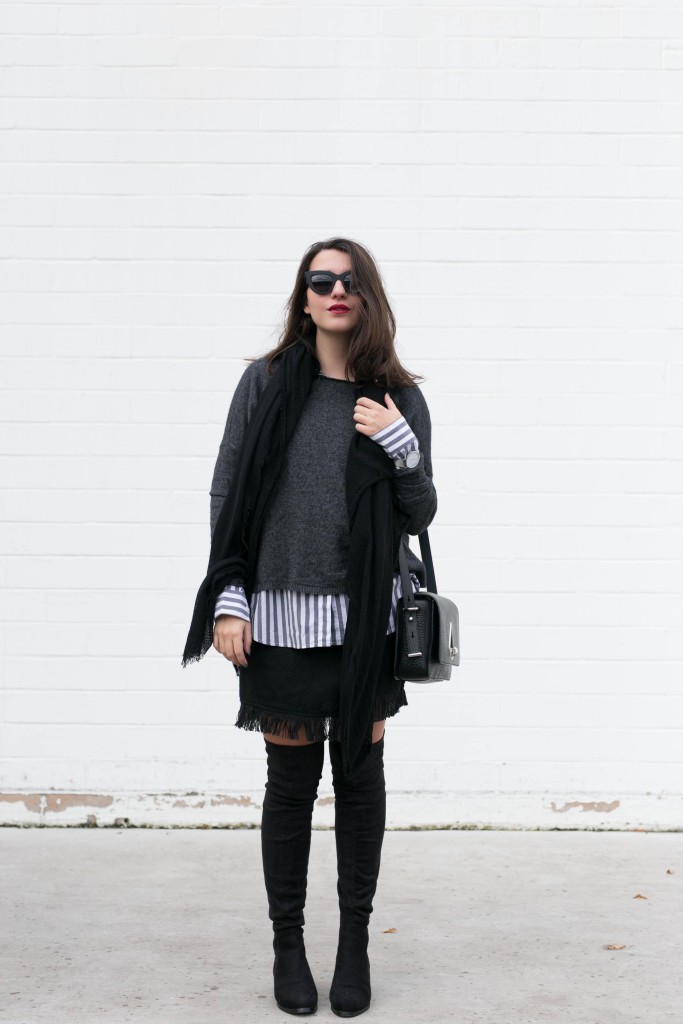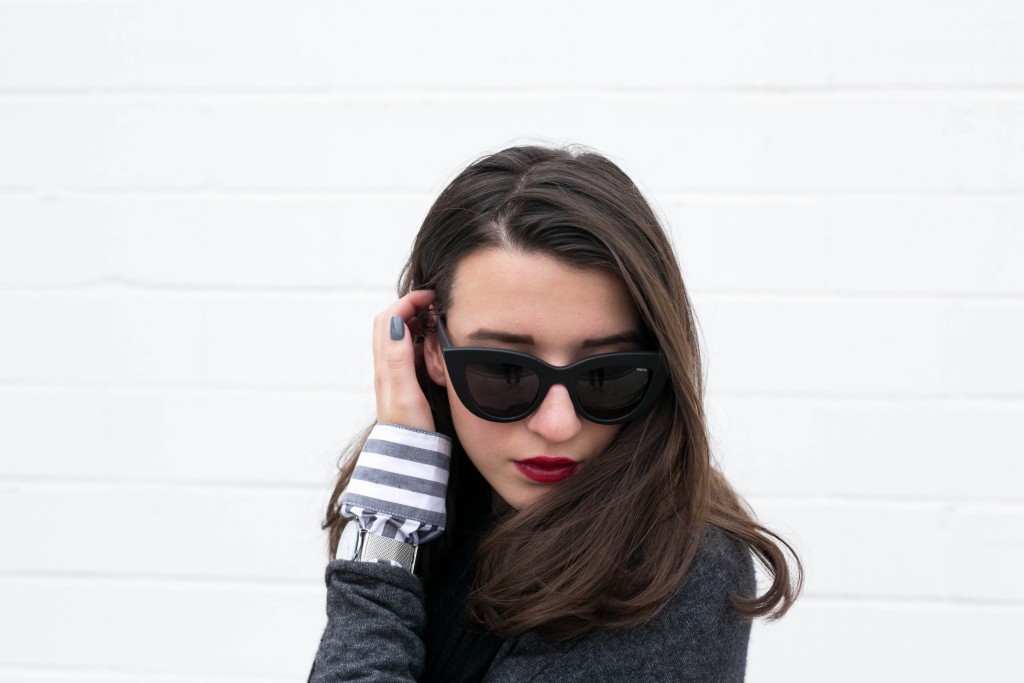 Jumper – Vintage  |  Shirt – Cheap Monday Men  |  Skirt – c/o Yoins
Boots – c/o Yoins   |  Bag – Kenzo  |  Sunglasses – c/o Freyrs  |  Watch – c/o Harper & Brooks
Today I don't want to give you any styling advice on over the knee boots. However, I do want to show you how I am styling my super comfortable over the knee boots and how this trend has found it's way into my wardrobe. Okay so it all started around this time last year – I saw lots of bloggers wearing beautiful super high over the knee boots (I think Leonie from ooh couture is probably the queen of over the knee boots outfits) and suddenly there was this urge to find a perfect pair for myself.
The attentive reader might have found out about a not-higher-than-mid-heel-pattern on basicapparel. Thing is I adore heels and I love boots with a high heel but I don't really think they are super practical in a students life – especially if you live in an old city with lots of cobblestone streets (guess what I live in such a city). Coming back to the topic I realized rather quickly that even if I love high heel over the knee boots I just wouldn't get lots of opportunities to wear them so I needed a day-to-day option. Obviously they had to be black and I wanted a pair of suede ones. Sounds all pretty easy but let me tell you – finding a specific pair of shoes is never easy! All in all it took me one year to find the perfect pair that fit perfectly on my legs. And we lived happily ever after!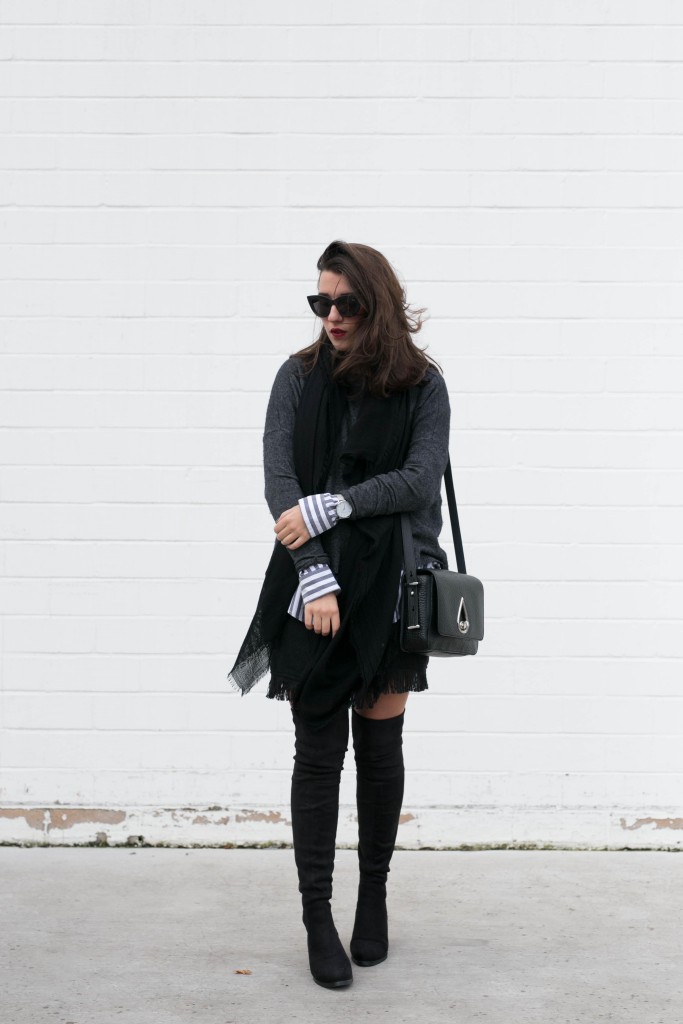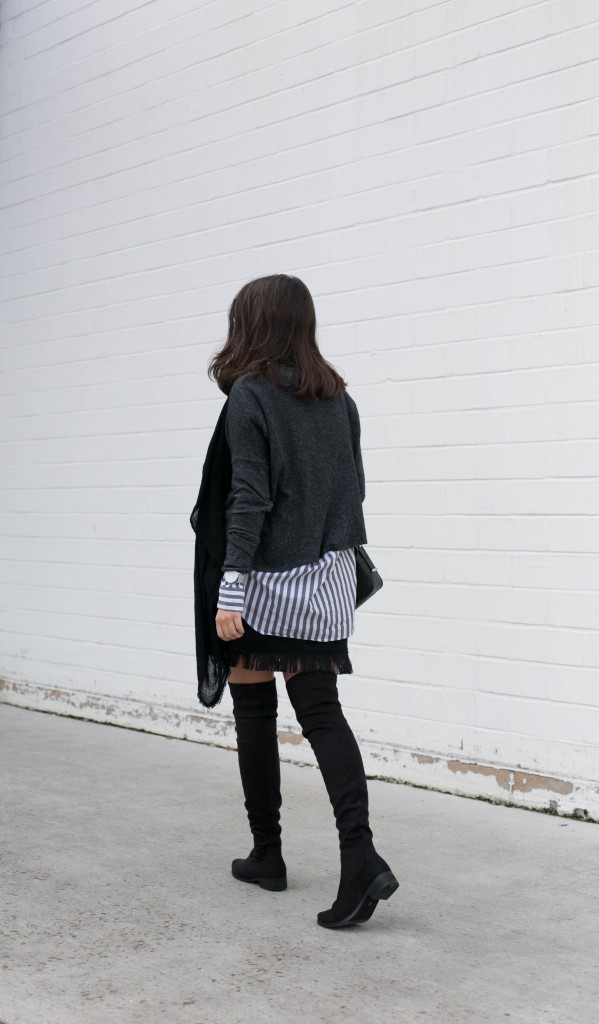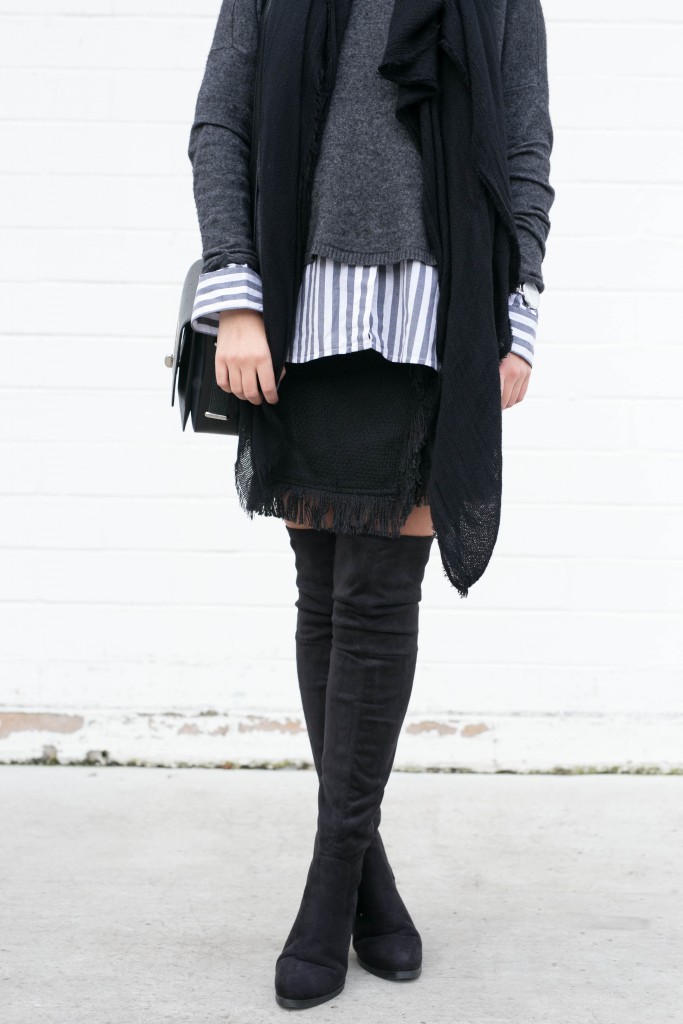 All photos taken by tooloudvisuals.