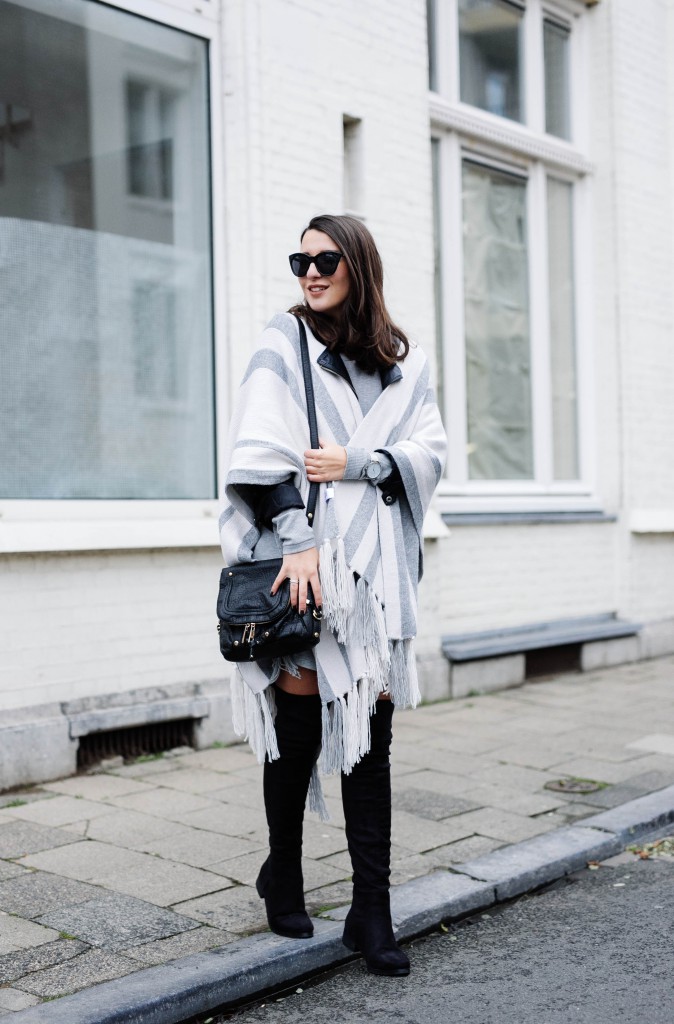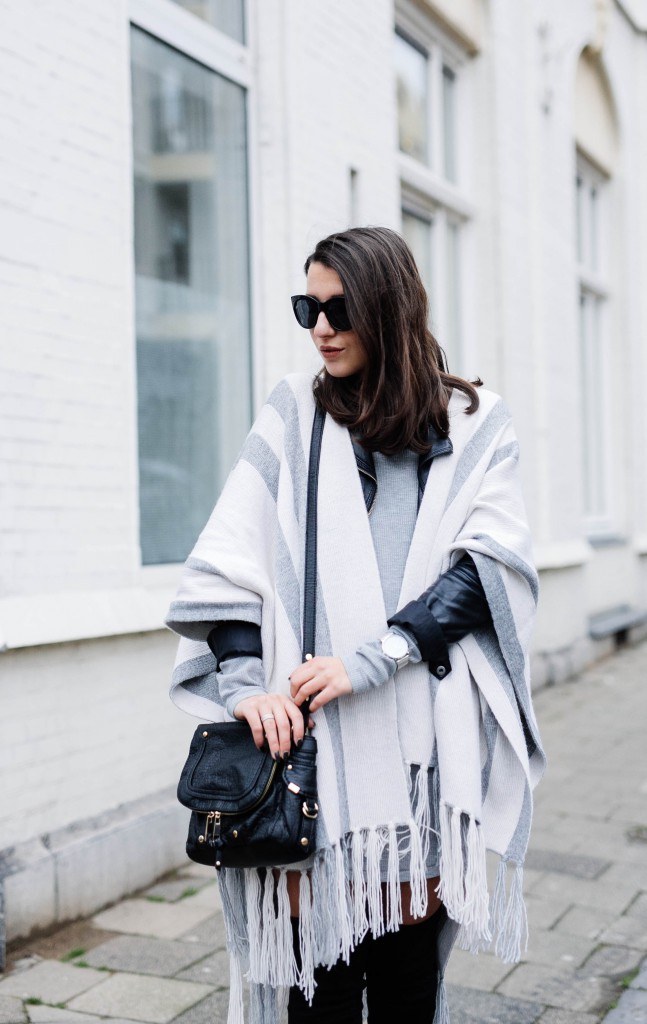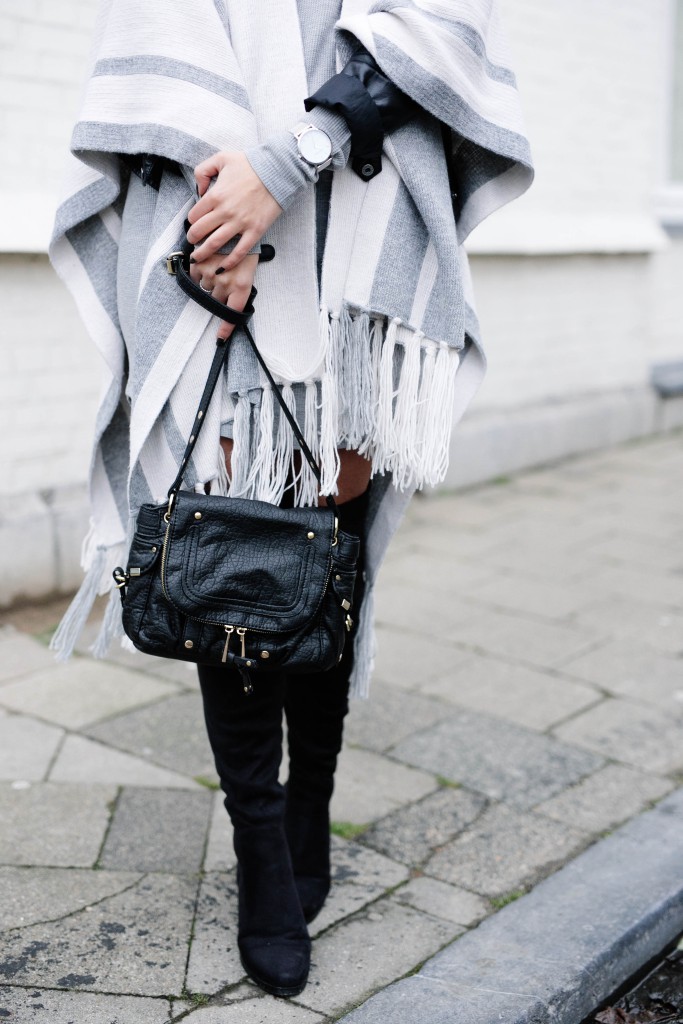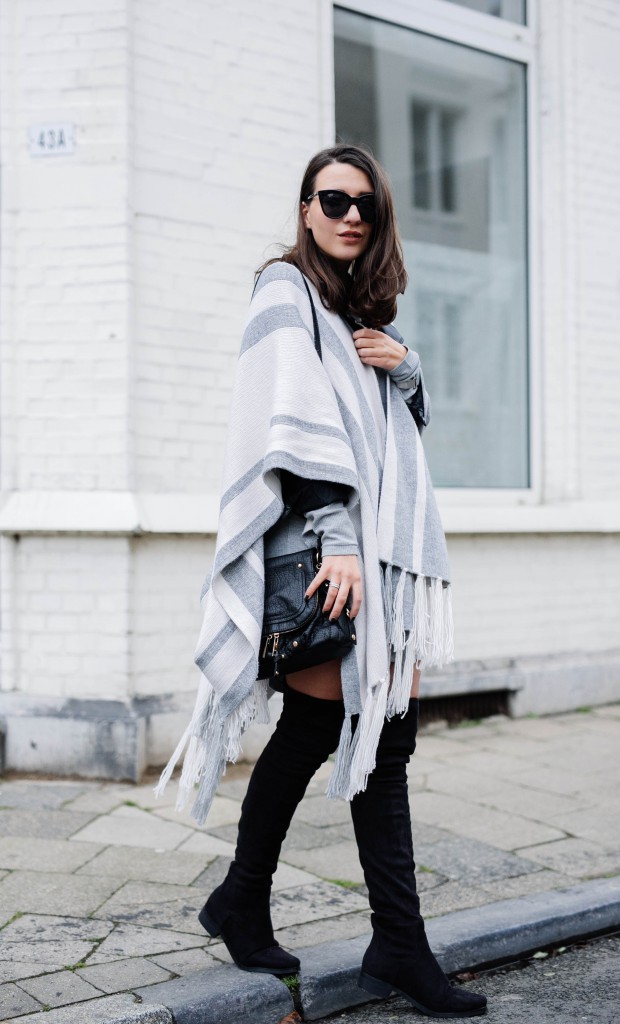 Poncho – c/o Next  |  Jacket – Zara (old)  |  Dress – c/o basicapparel.dk
Boots – c/o Yoins  |  Bag – c/o Next  |  Sunglasses – Lespecs  |  Watch – c/o Harper & Brooks
Today I have a special outfit post prepared for you, it features an item I always thought I would never ever wear in my whole life. However, you know what they say about love at first sight. I fell deeply for this Next cape in my favorite colors grey and white. How could you not fall in love with all the tassels? It is also one of the most comfortable items in my wardrobe – I think I never want to wear something else again. What do you think about ponchos? Is it a hate or love relationship?
Since it is also starting to get a little cooler here in the Netherlands I added a leather jacket underneath the poncho just to have that extra layer of clothing. My beloved over the knee boots were the perfect match (see how I styled them with a wraparound skirt a while ago) and kept me warm! I also found my Lespecs sunnies again and added them because as you might already now I absolutely love their shape!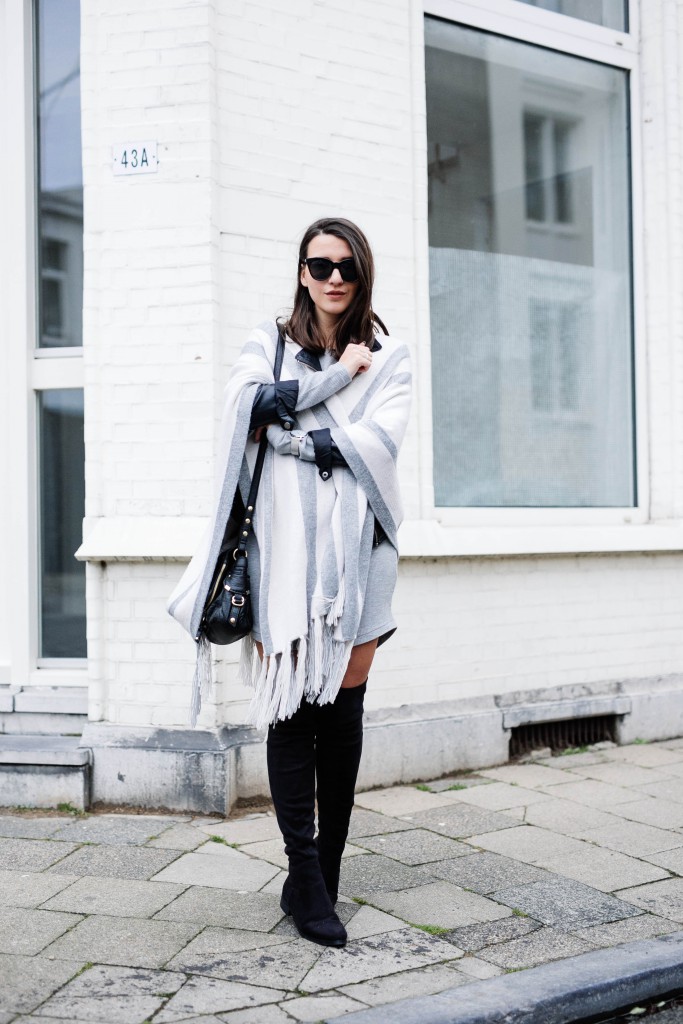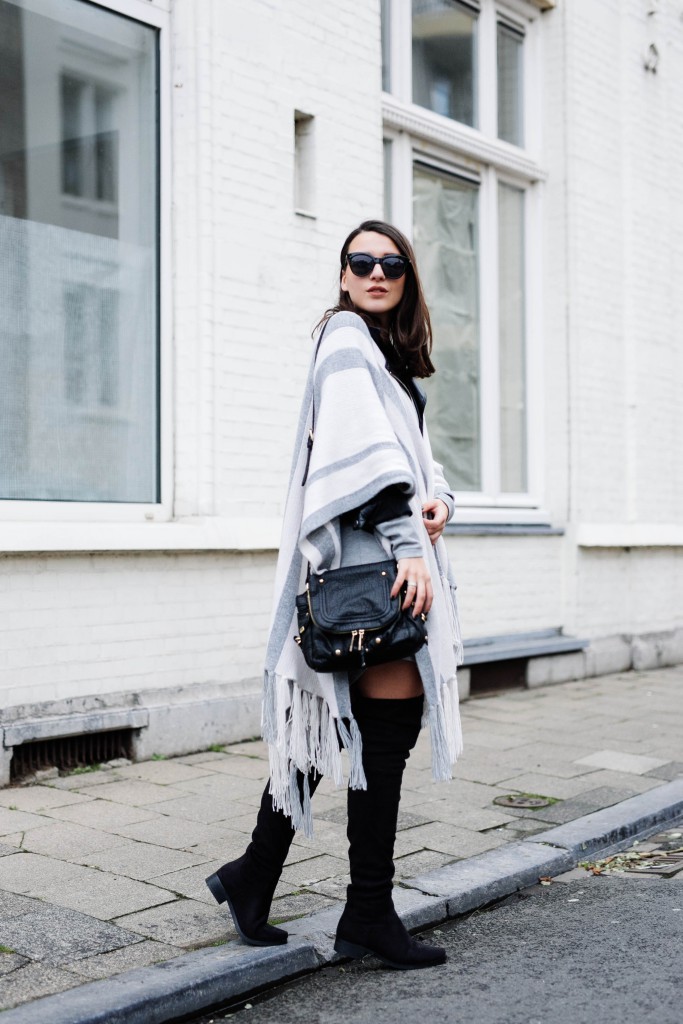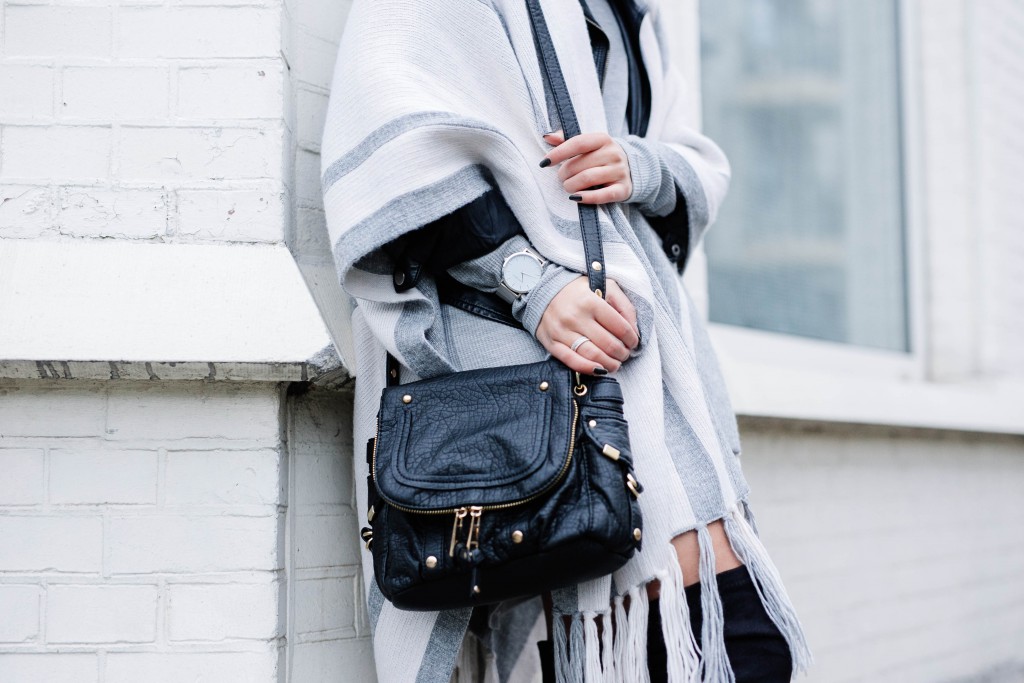 All photos taken by tooloudvisuals.