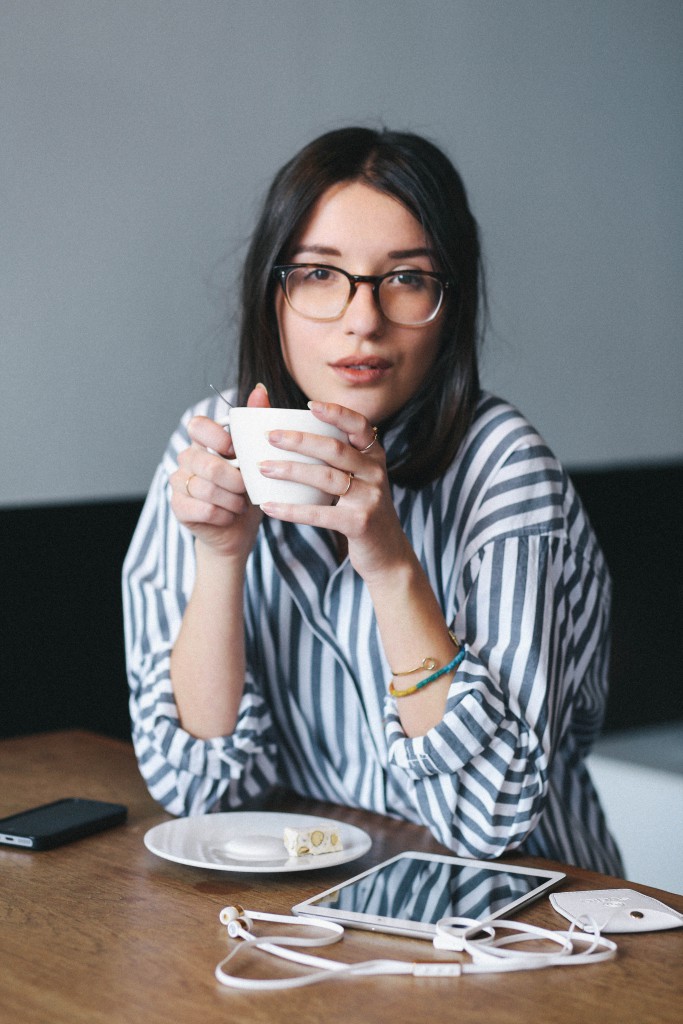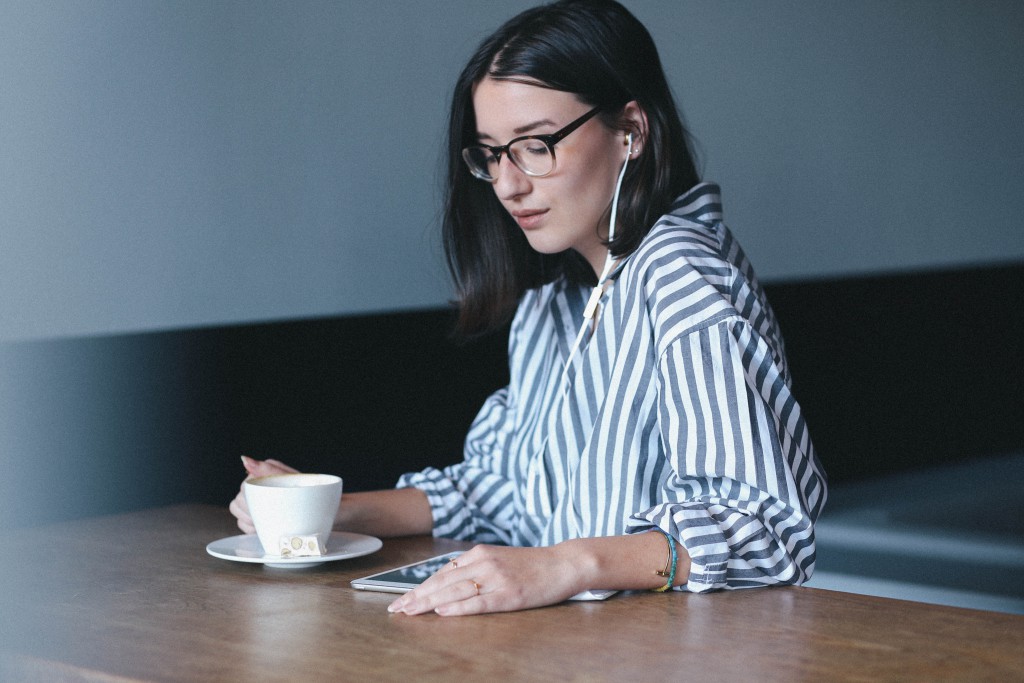 Shirt – Cheap Monday  |  Jeans – Zara  |  Sneakers – Zara  |  Glasses – Ace&Tate
Jewelry – H&M, &otherstorie  |  Headphones – Sudio *
Happy Easter everyone! I hope you are all with your beloved ones and enjoy some quality time! Talking about quality time – finally after some really stressful weeks of learning and spending my entire day at the library my exams are all over. The best part about it I passed all of them – which is a real confidence booster because uni can really get into my head sometimes and I worry a lot about it.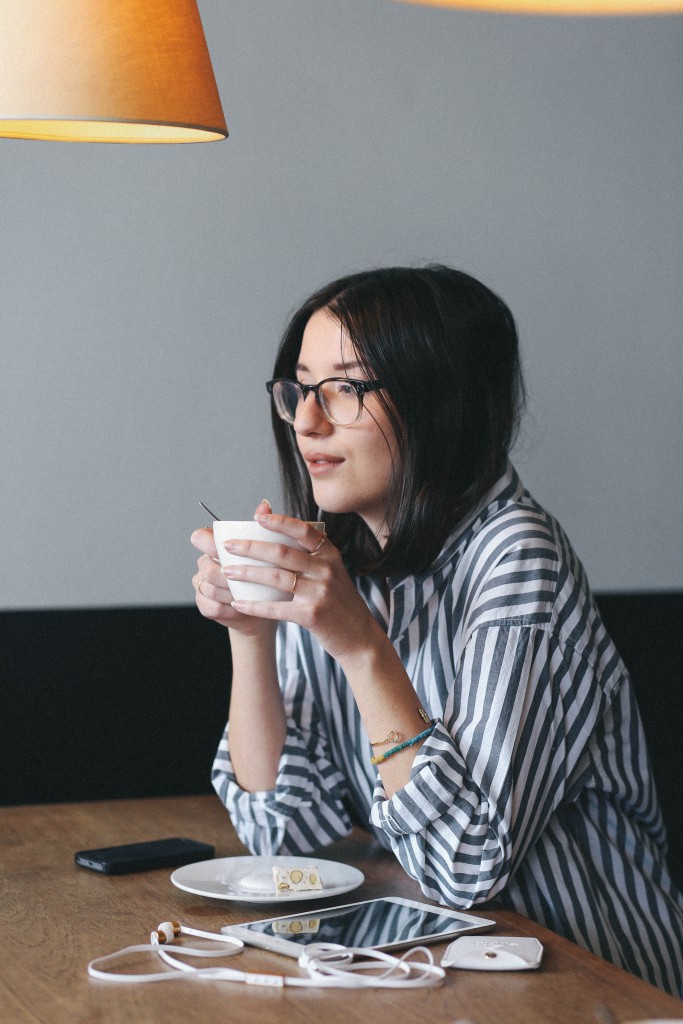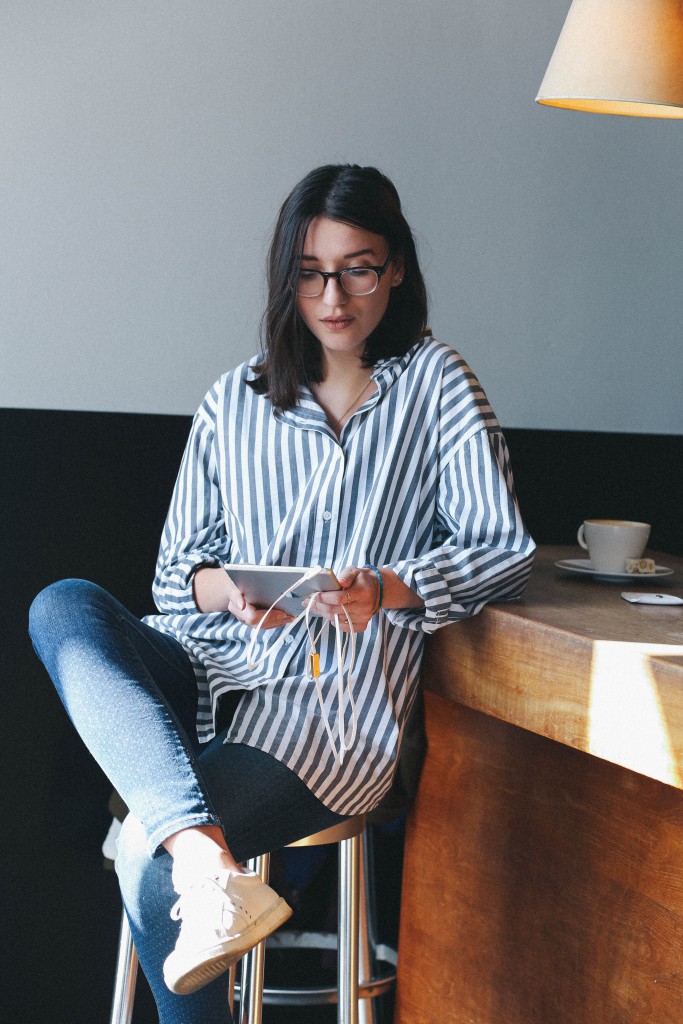 Now to the interesting part I want to introduce to my new favorite headphones: Klang by the swedish brand Sudio. Yes I know the name already speaks for itself (think: nordic clean fresh designs). Now this is my little dirty secret I have been using the apple earphones for the last couple of years now even though I hate them – they don't fit in my ear properly. Even the new ones don't. So I was more than delighted when Sudio sent me these bad boys. They come with different sleeve sizes so you will most definitely find a size that will feel good in your ear. The Klang series works perfect with all Apple products (read: the perfect fit for me). But they also work with any other mobile device and for the people who do not like in-ear headphones they also have the normal ones. I am not a big fan of normal ones since my ears seem to have the wrong shape – does anyone have the same problem? Or am I alone with my weird ears?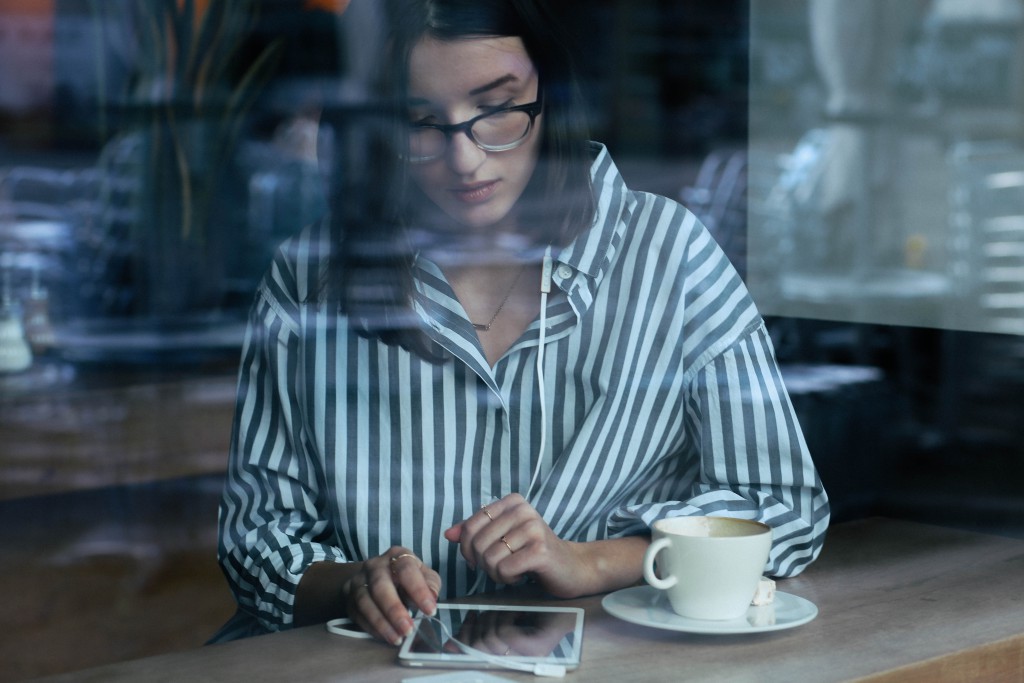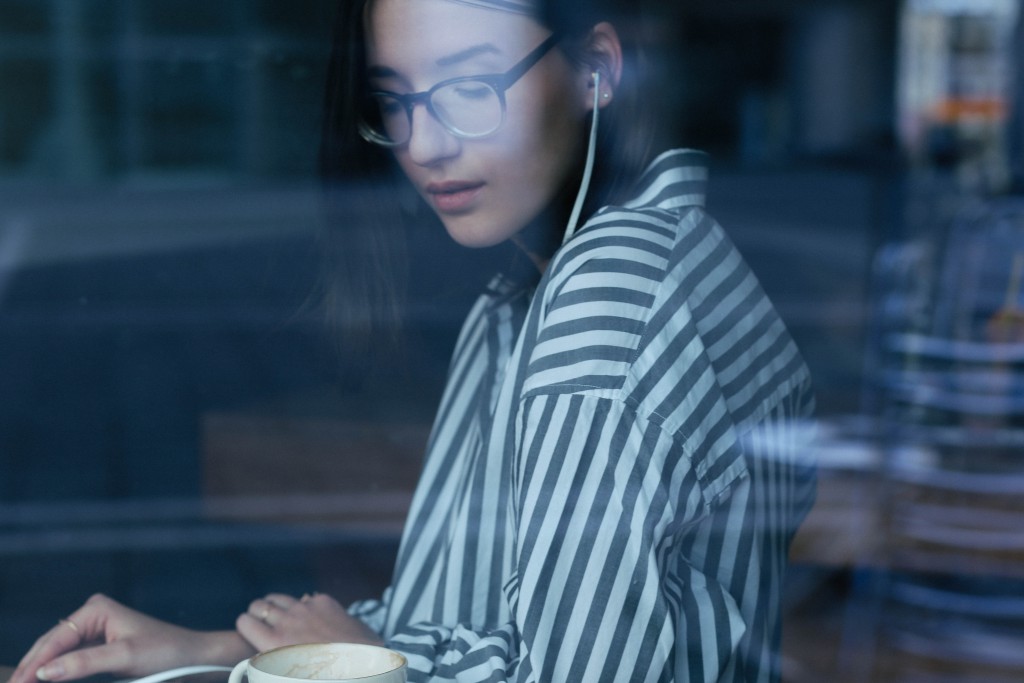 All photos by Elyse Isebia
Location: Coffeelovers Maastricht 
For the people that have continued to read until here and did not only look at all the pretty photos: You can get 15% off your headphones by using the code Basicapparel15! Also Sudio offers free worldwide shipping which is great because personally I hate paying for shipping.