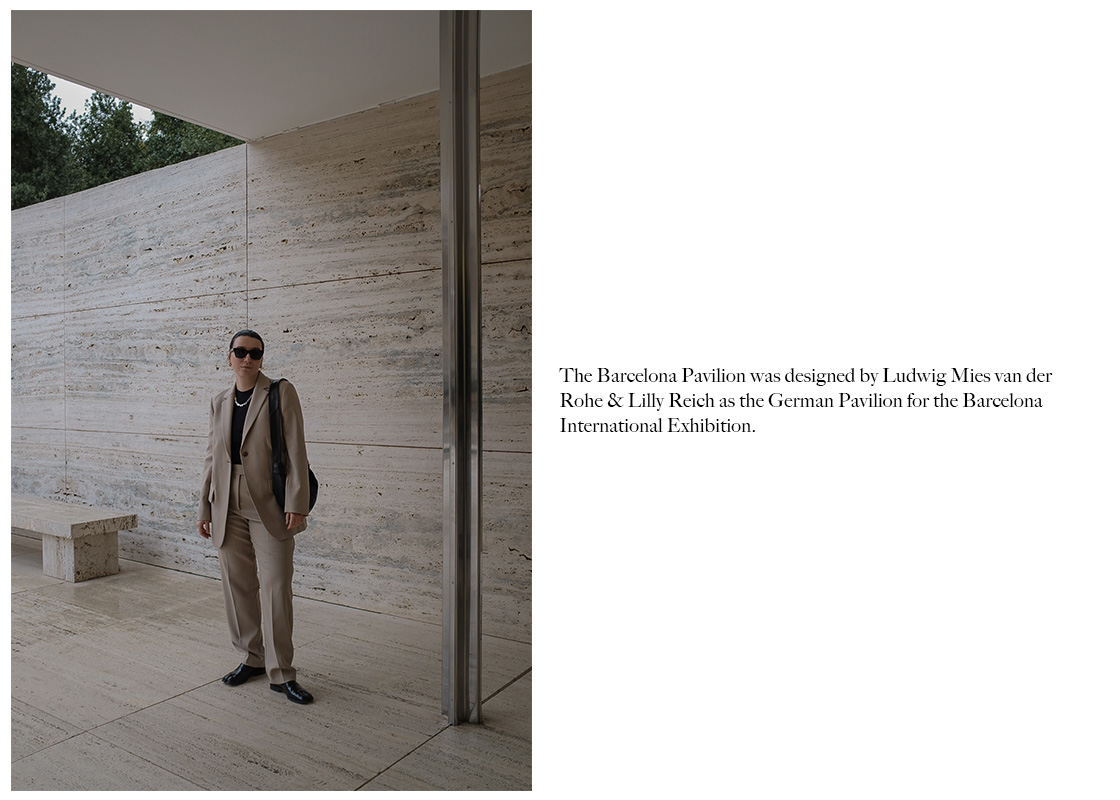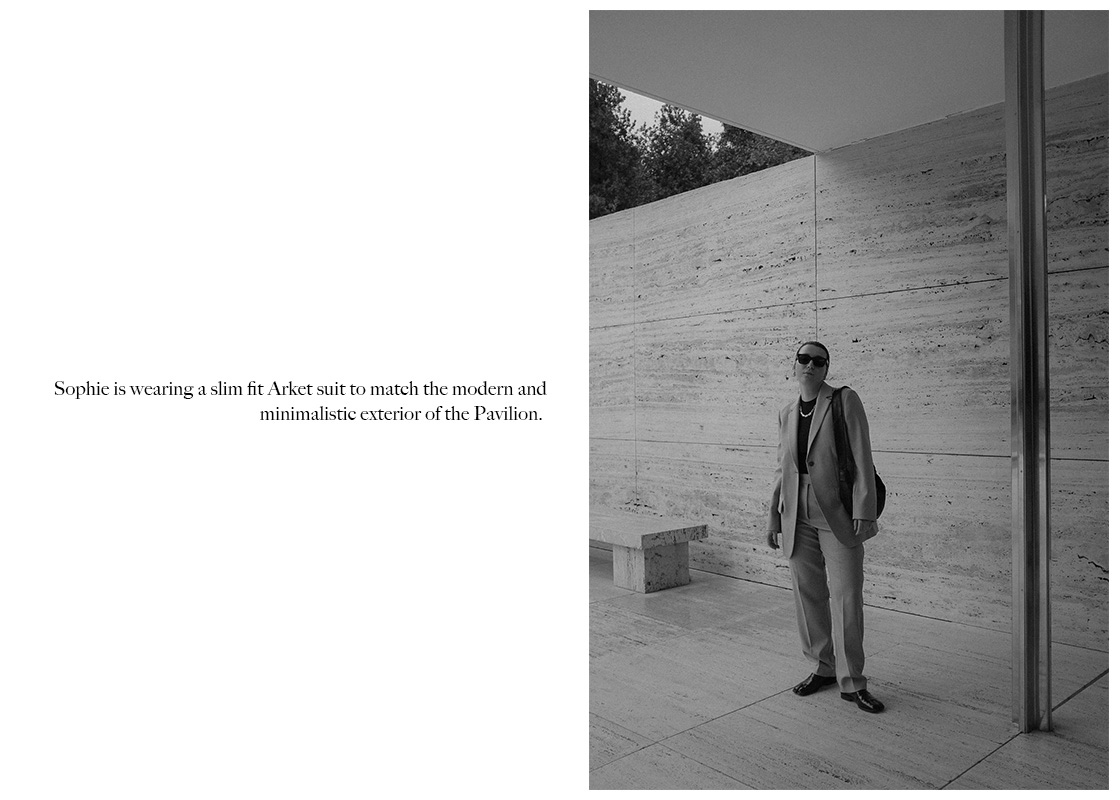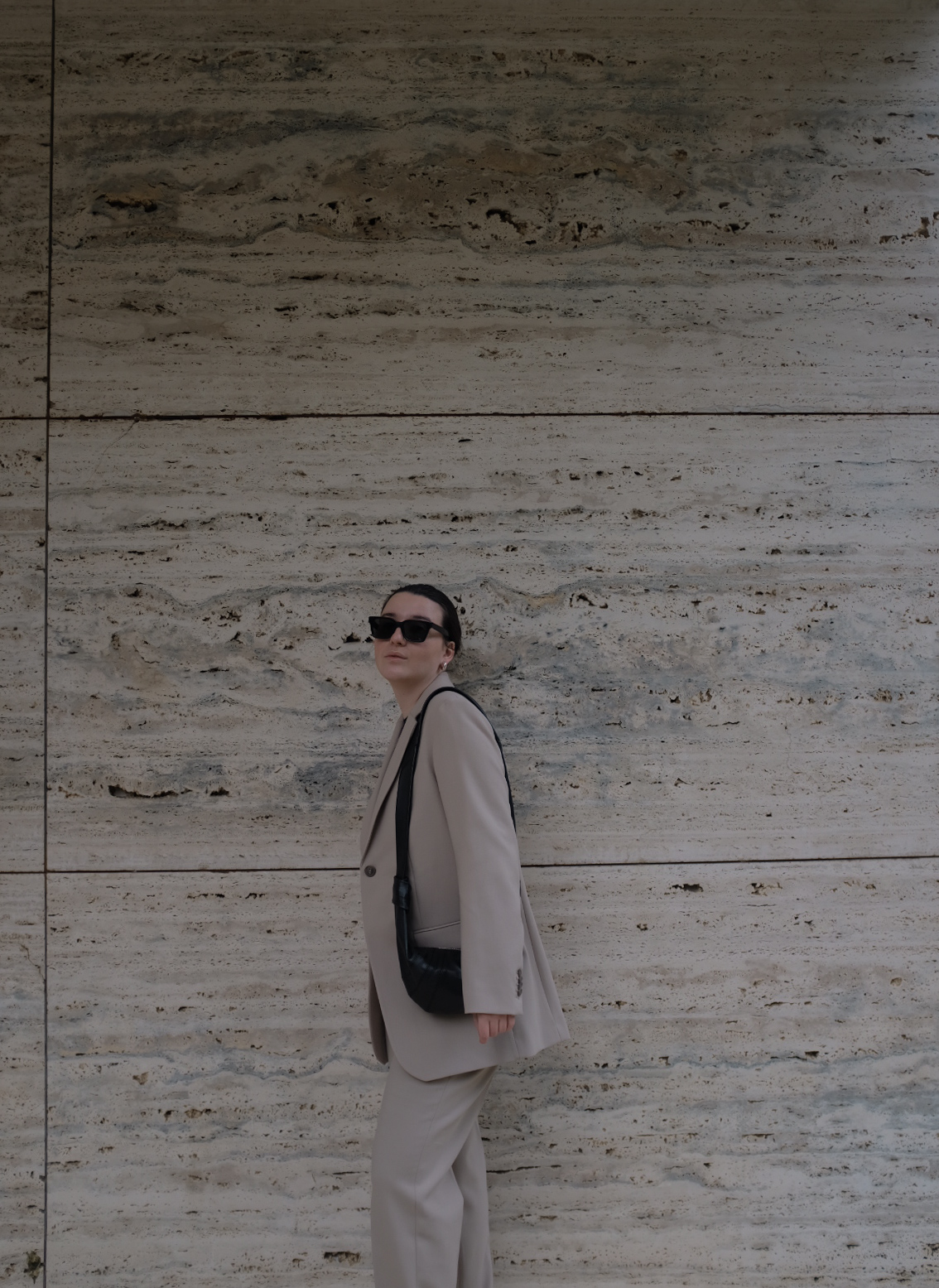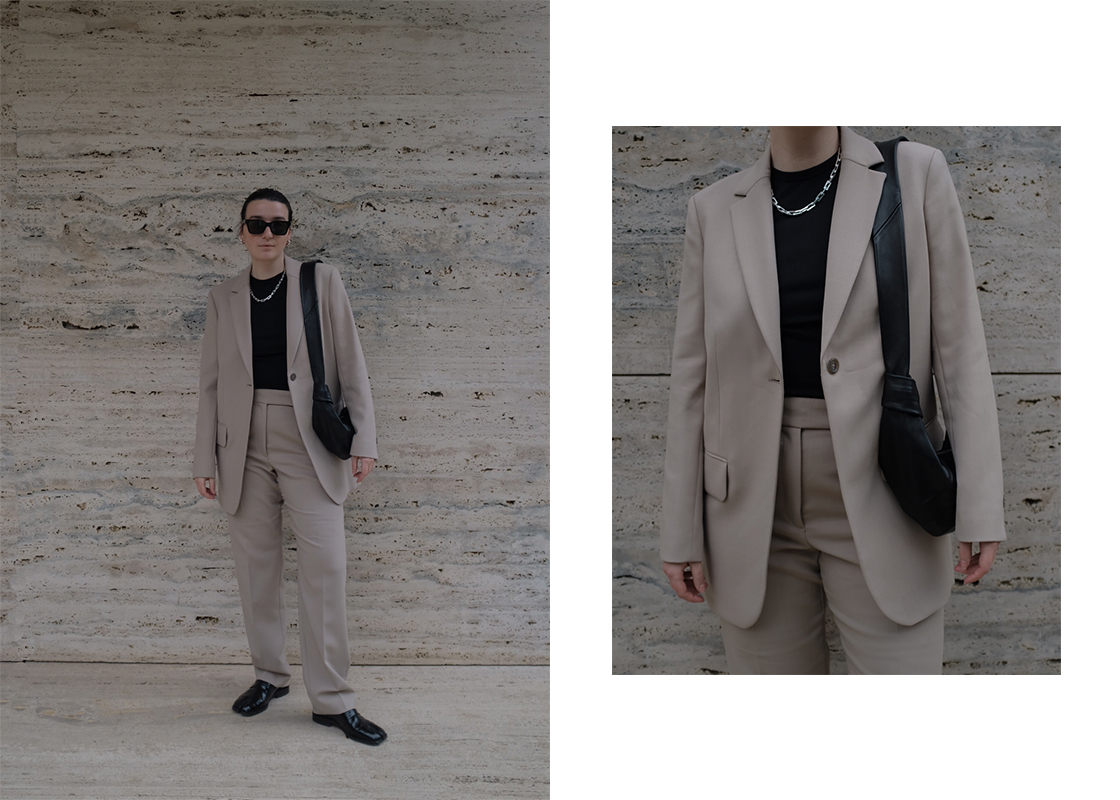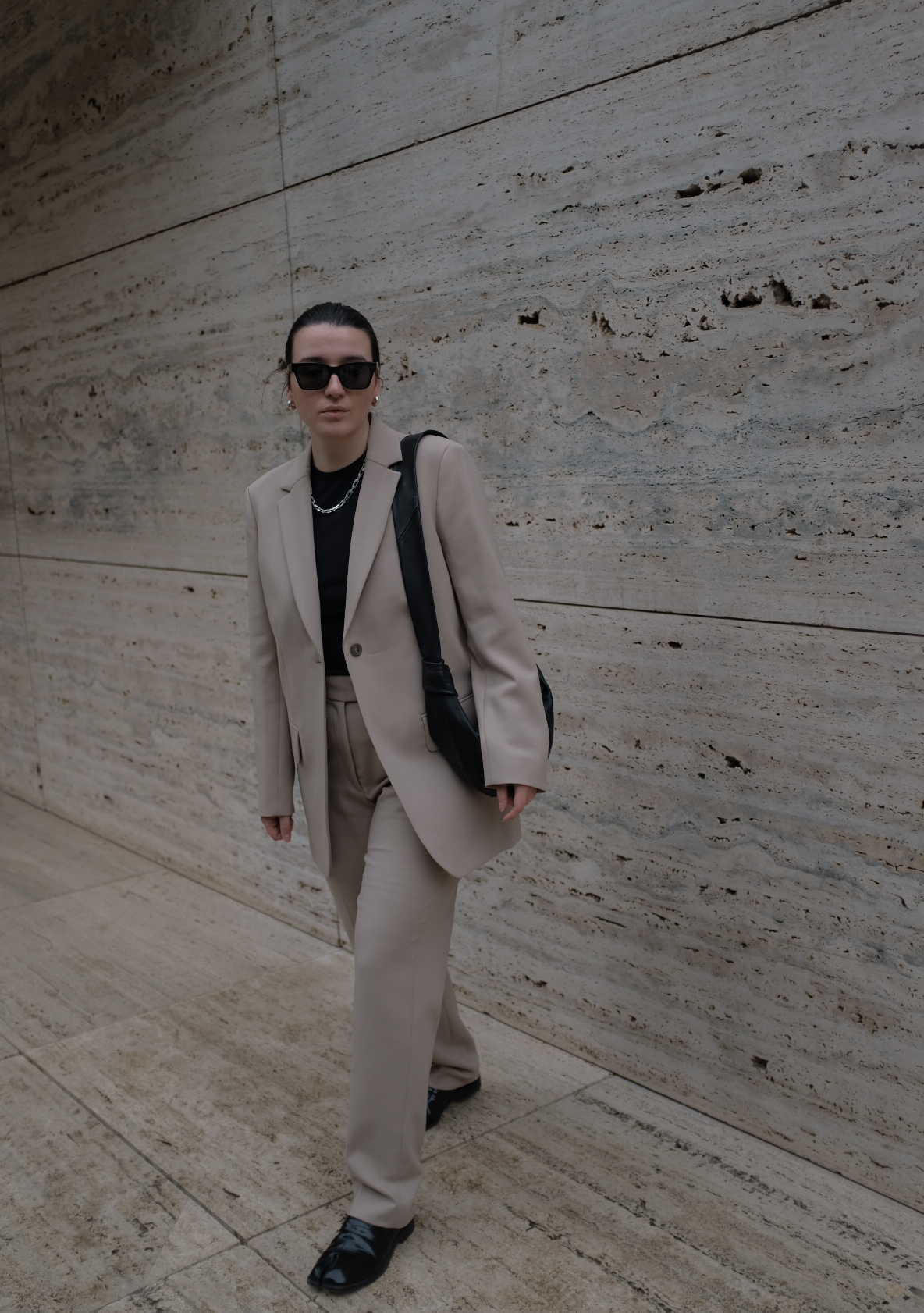 wearing
arket blazer (sold out) alternative, arket trousers, filippa k coat, retrosuperfuture sunglasses, lemaire bag, maison margiela loafers (on sale)
I have always had a deep fascination with the designs of Mies van der Rohe so visiting the Barcelona Pavilion in Barcelona felt extra special. The material mix of the Pavilion are to me one of the most striking and recognizable elements. Glass, steel and four different kinds of stone were used for the reconstruction of the pavilion to mirror all of the same characteristics as the ones originally employed by Mies in 1929.
While the materials are costly and somewhat extravagant Mies van der Rohe & Lily Reich didn't choose them out of novelty but out of the idea of modernity they could express through geometry, precision of the pieces and clarity of assembly.
It doesn't come as a surprise that I chose an outfit that would match the travertine and dark marble perfectly for the occasion of visiting the pavilion. My Arket suit is a slim fit suit so if you are looking for a wider fit size up one size from your regular size. I added black accessories to keep it as simple and modern as possible. Do you like the outfit?