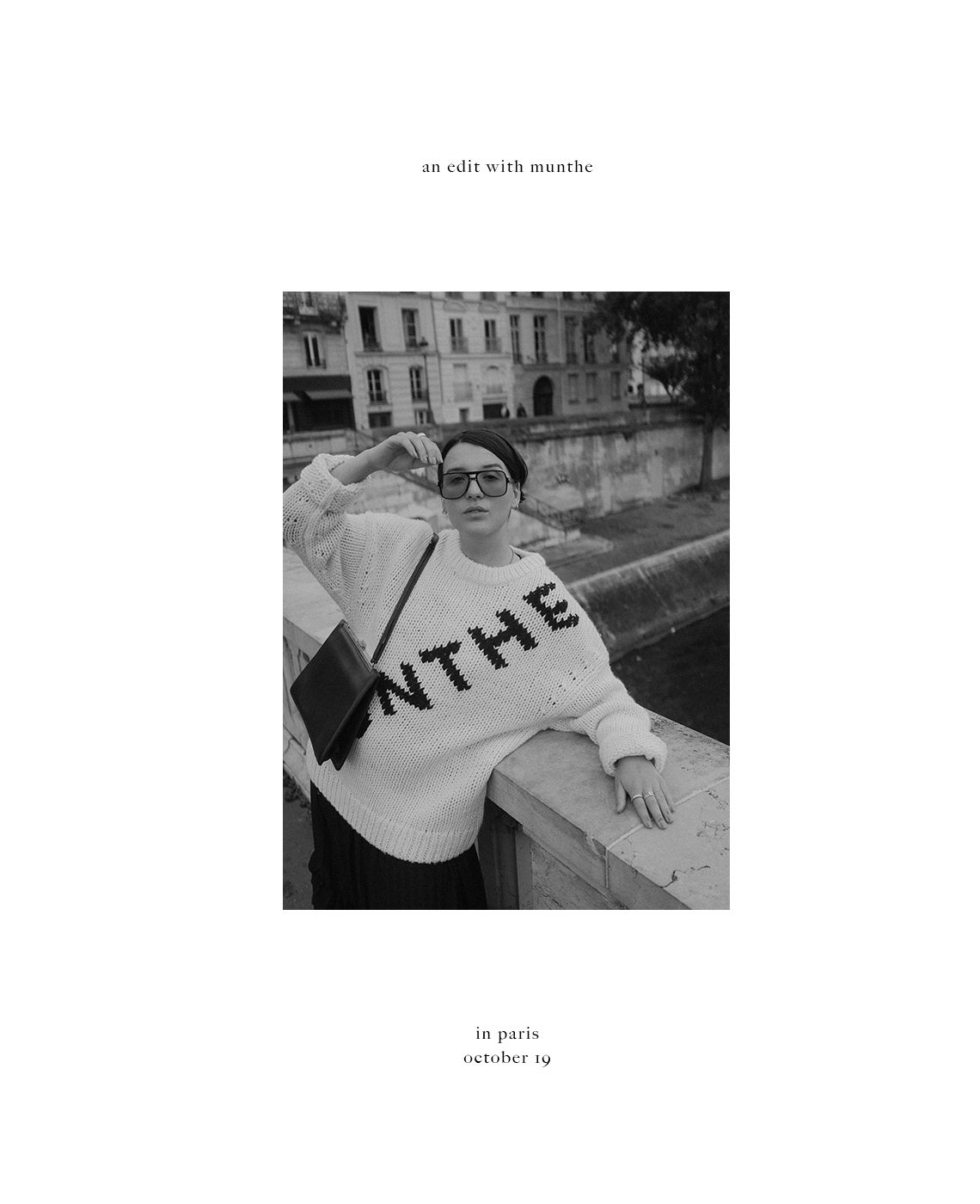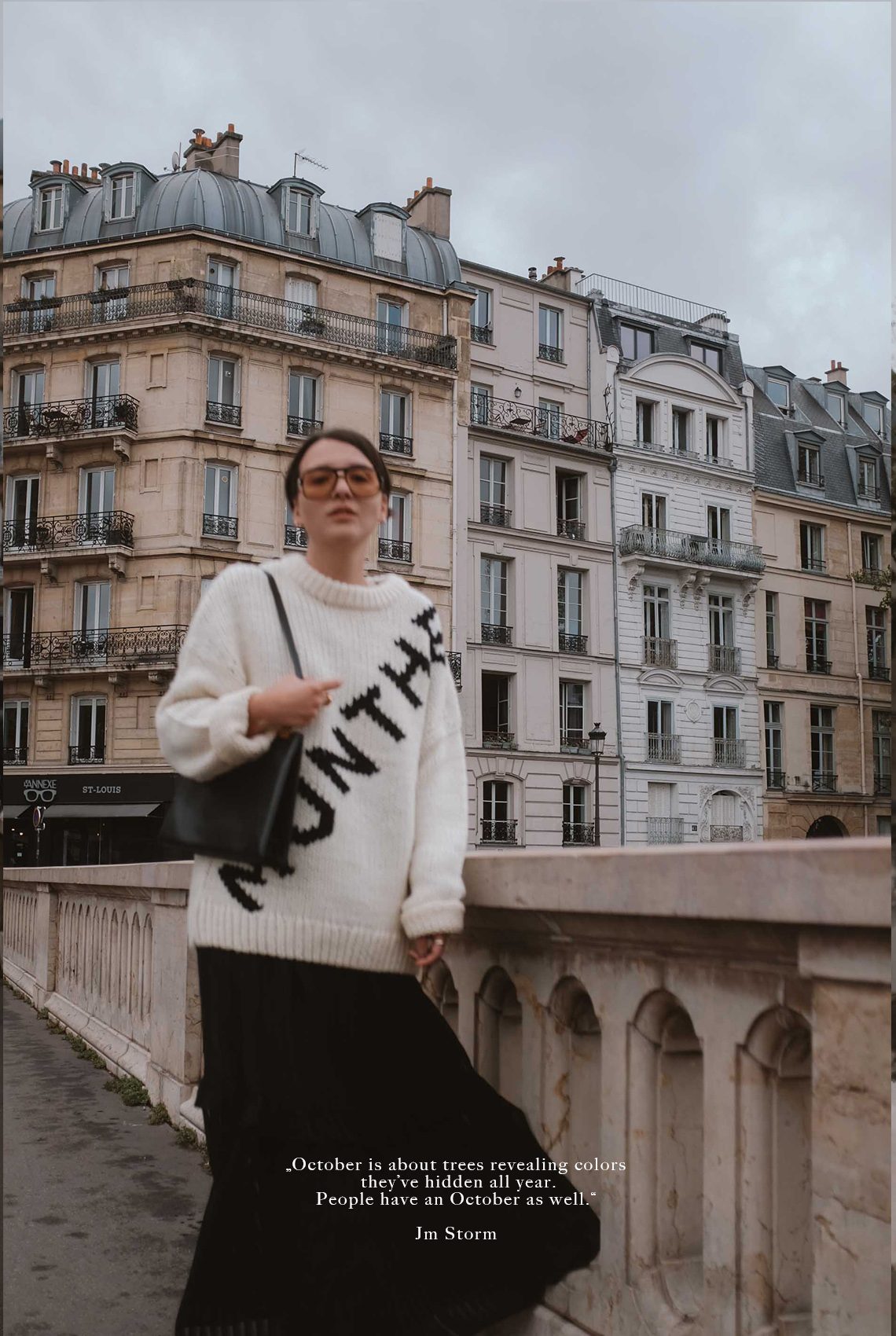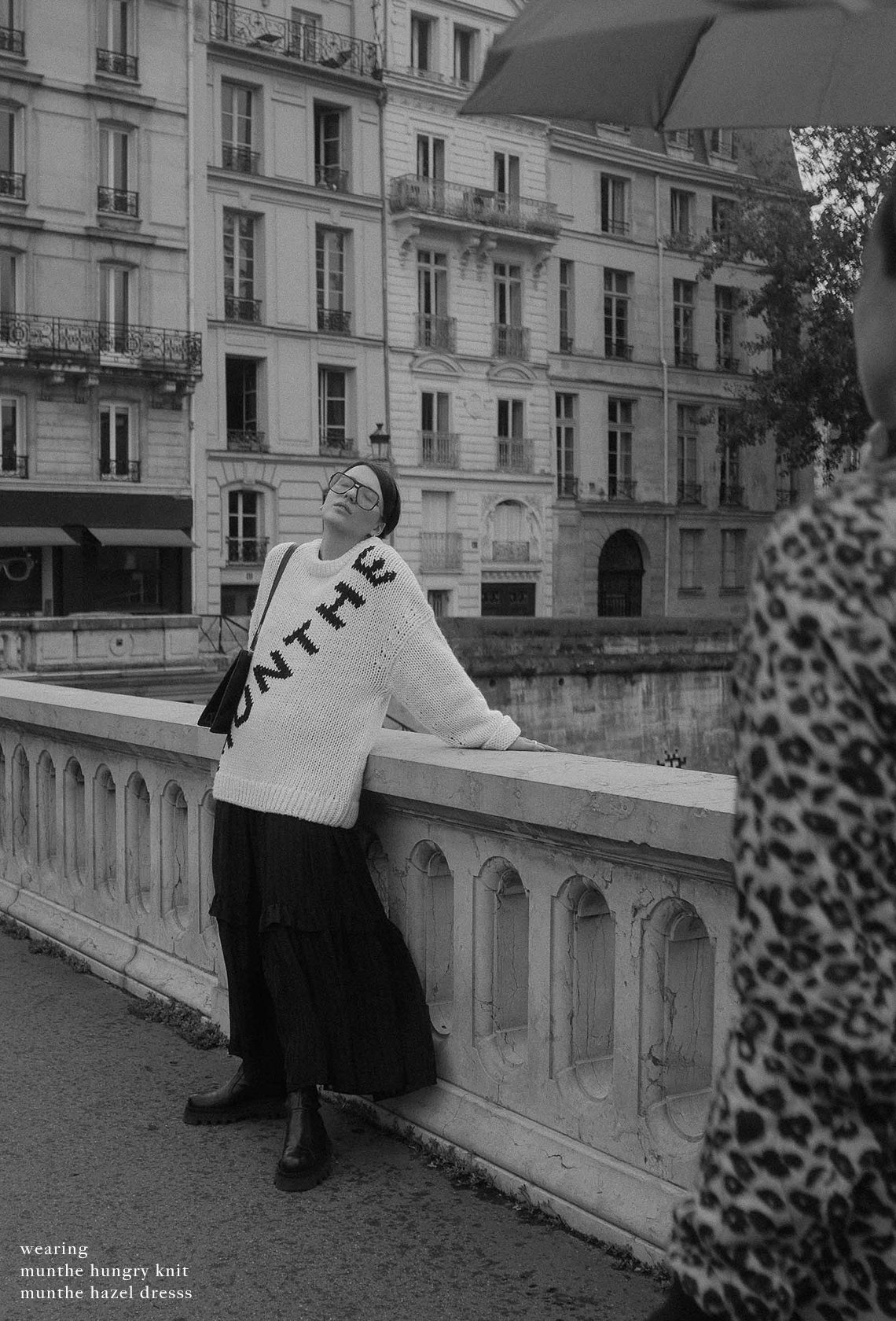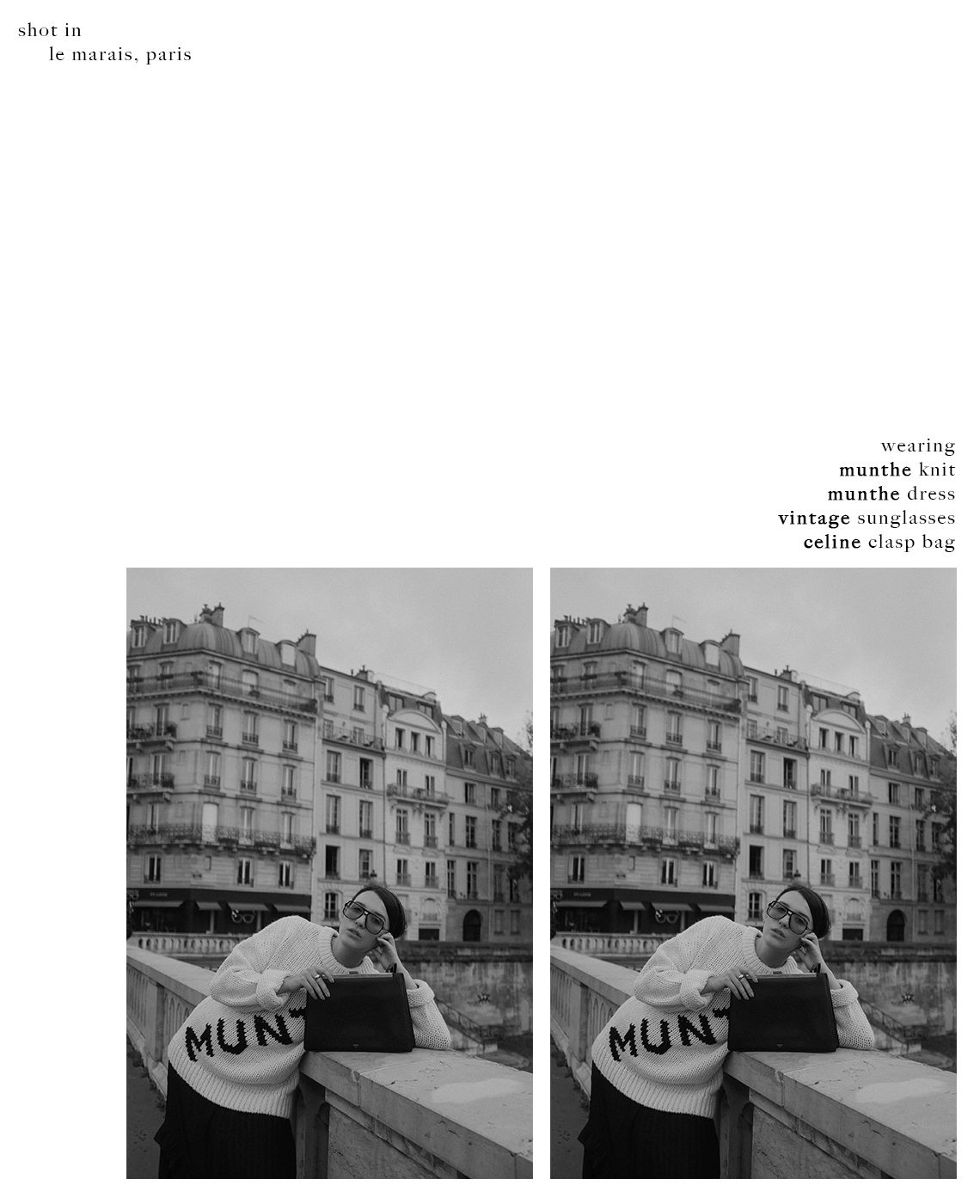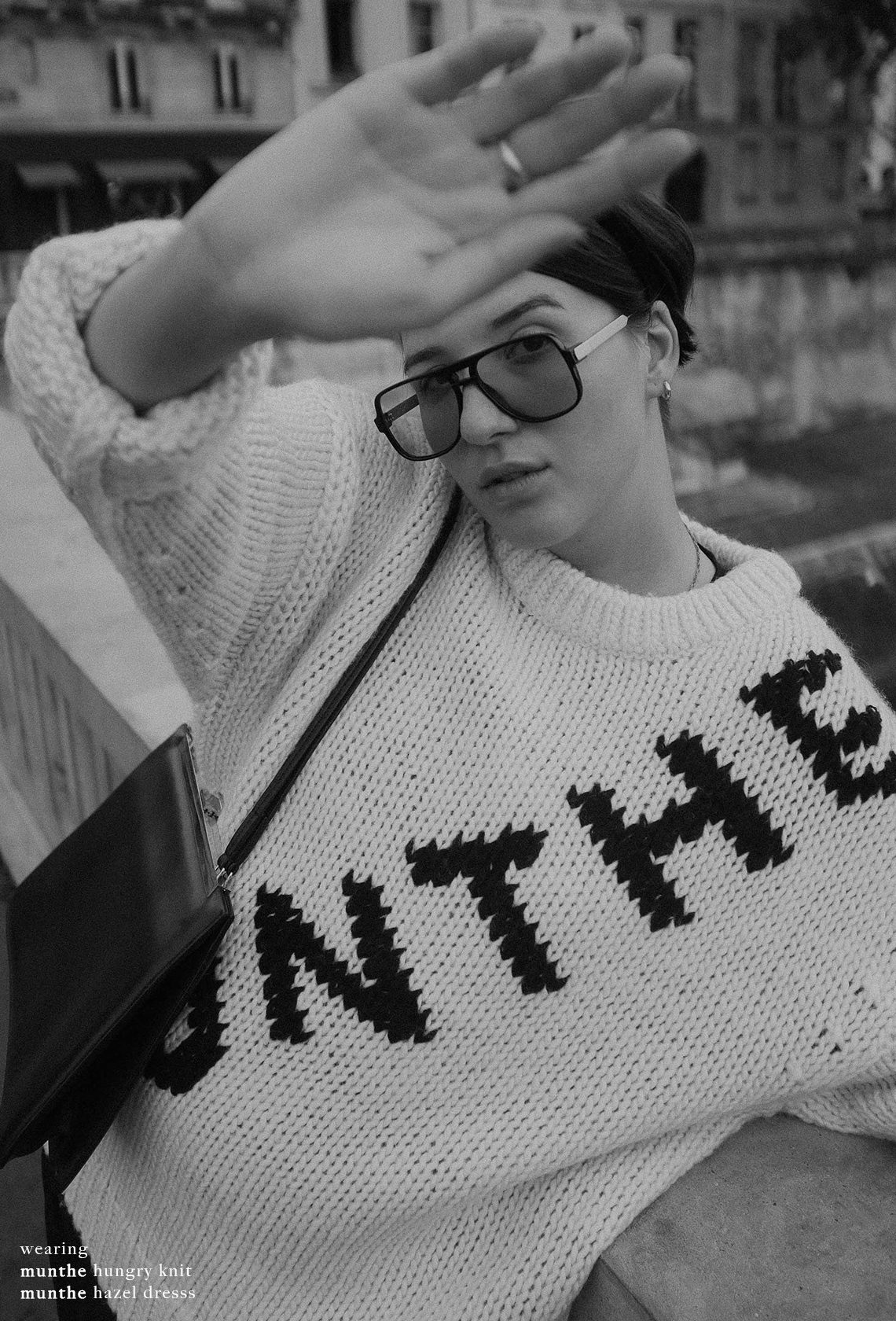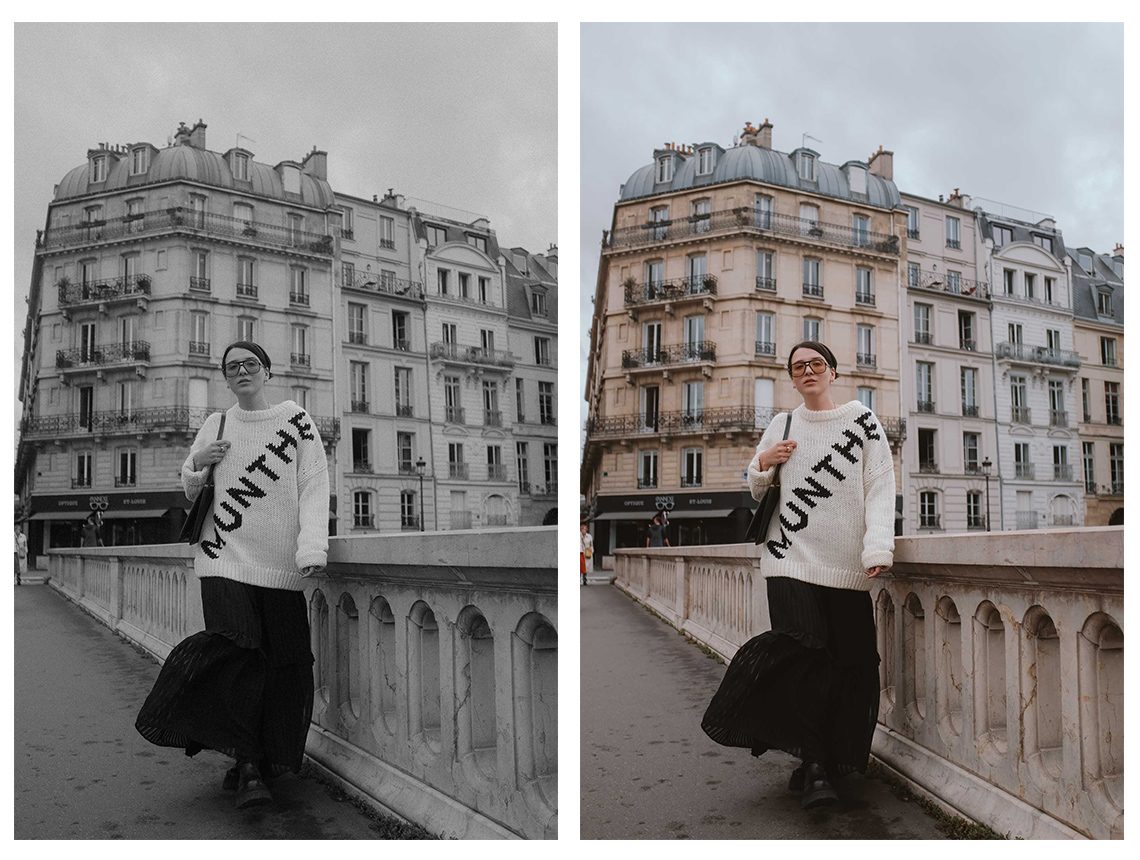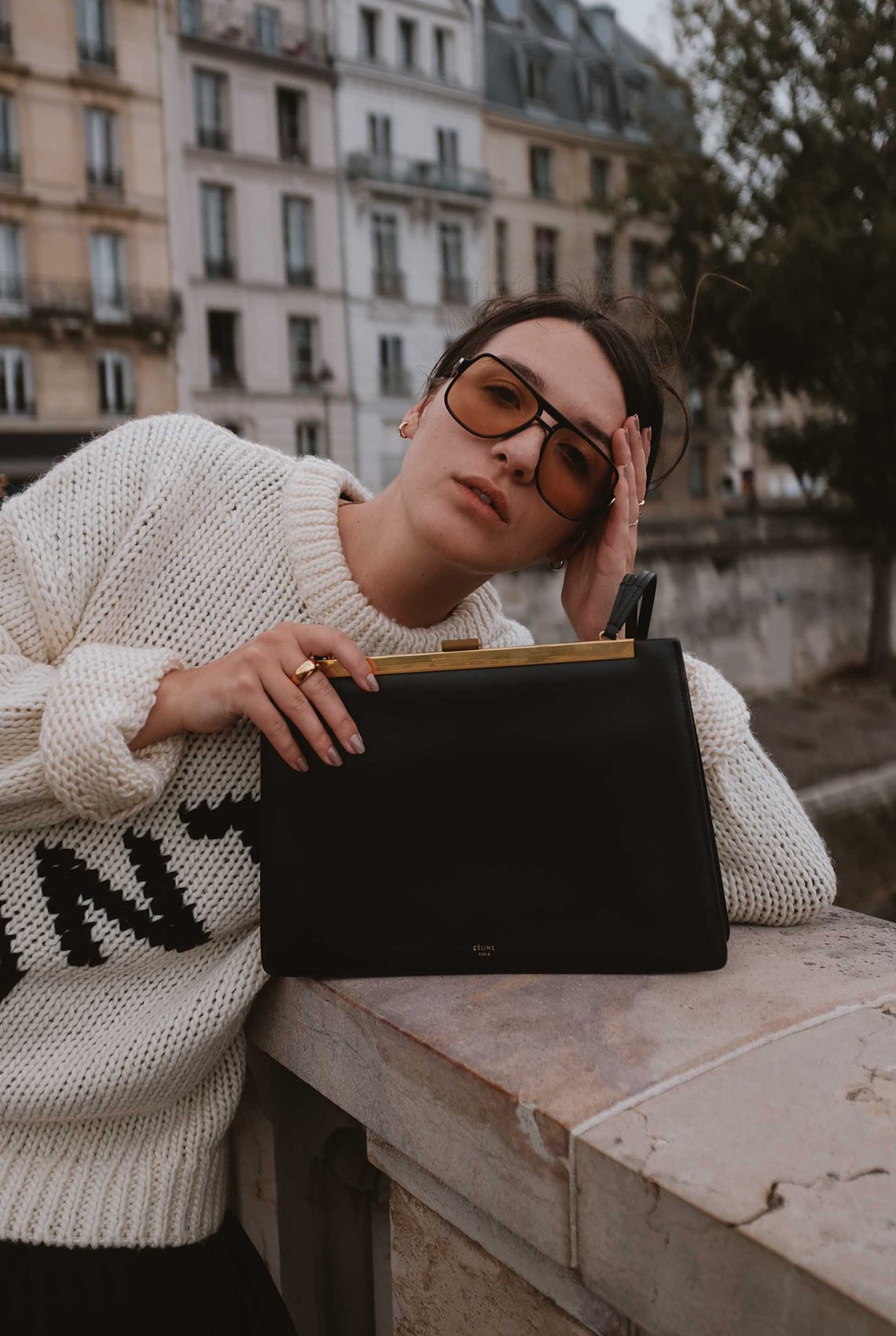 knit c/o MUNTHE  |  dress c/o MUNTHE  |  sunglasses VINTAGE  |  boots ZARA  |  bag CELINE
At least once a year (this year it was TWICE) I travel down to Paris for FW. Mainly, to visit a lot of showrooms and occasionally a runway show, too. It's always hectic, it usually involves not eating for most of the day and then starting with a vino or a spritz outside at a little brasserie. But it's fun. Every time, it fills me with joy being in the city, eating croissants, staying with great friends, producing content you can't produce anywhere else in the world because it's Paris, baby.
This time, I also managed to meet up with cool scandi brand MUNTHE, which you might remember from last years CPH fashion week? They were kind enough to dress me for one of my days in Paris and I picked a scandi classic – a long floaty dress and a big logo knit, which was the perfect combo for Parisienne weather. I added my favorite big chunky boots to the mix. The chunky boots are my autumn sequel to the chunky sandals that I've been wearing nonstop during summer. The boots give every outfit that feels a little to feminine to me the right amount of masculinity.