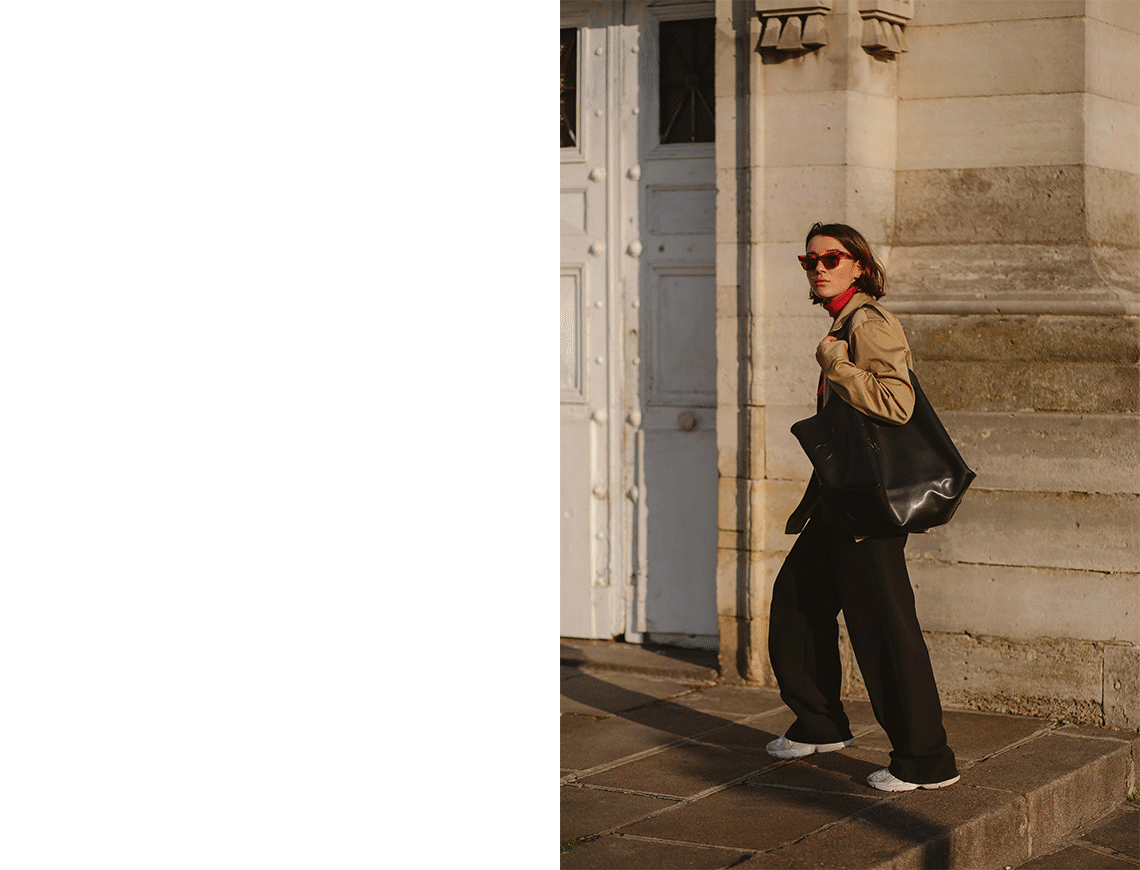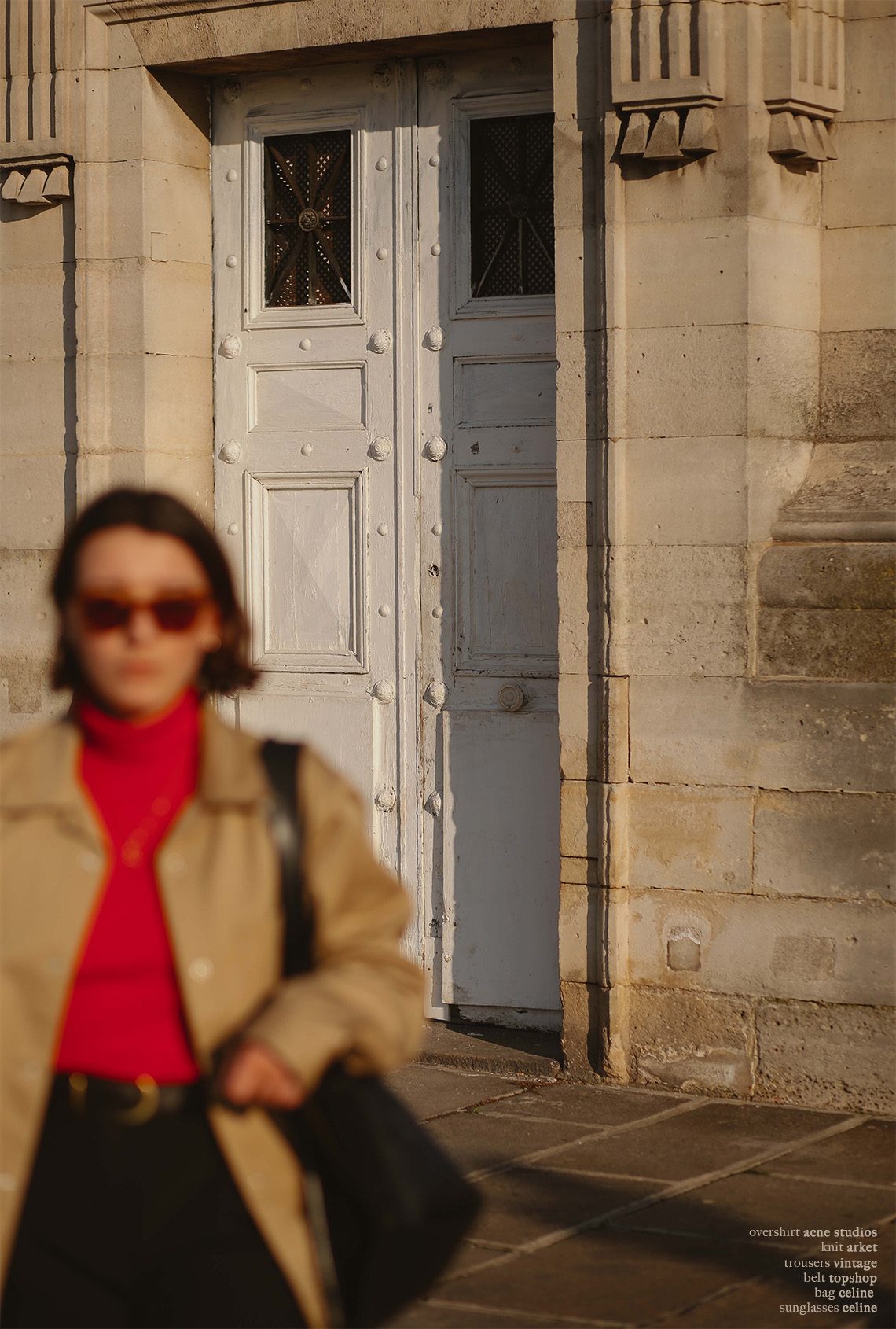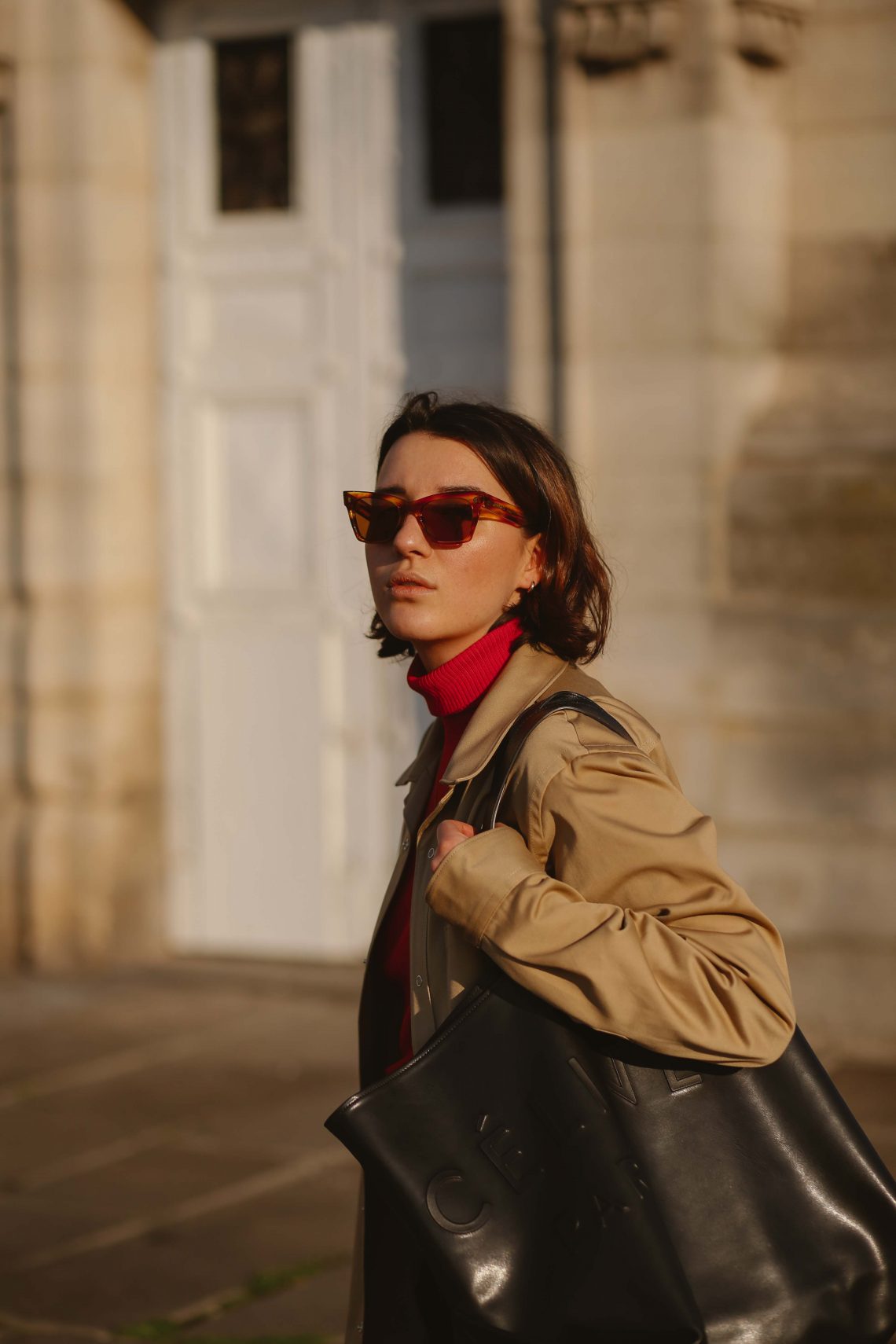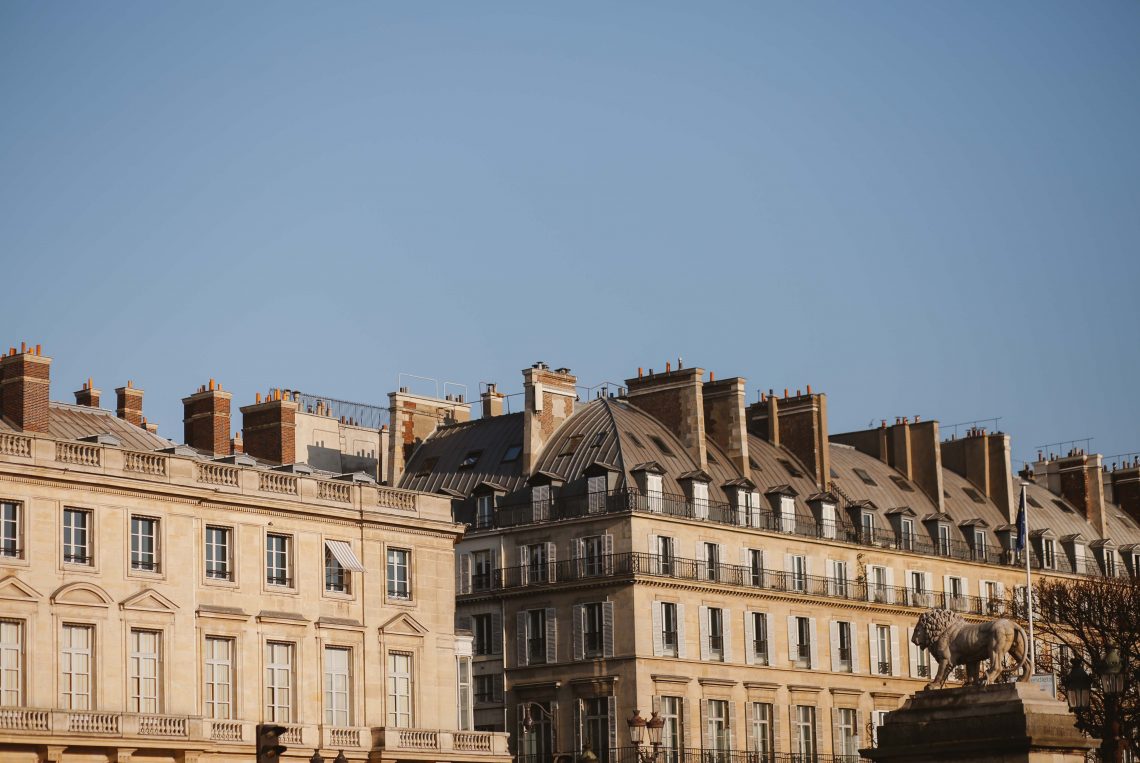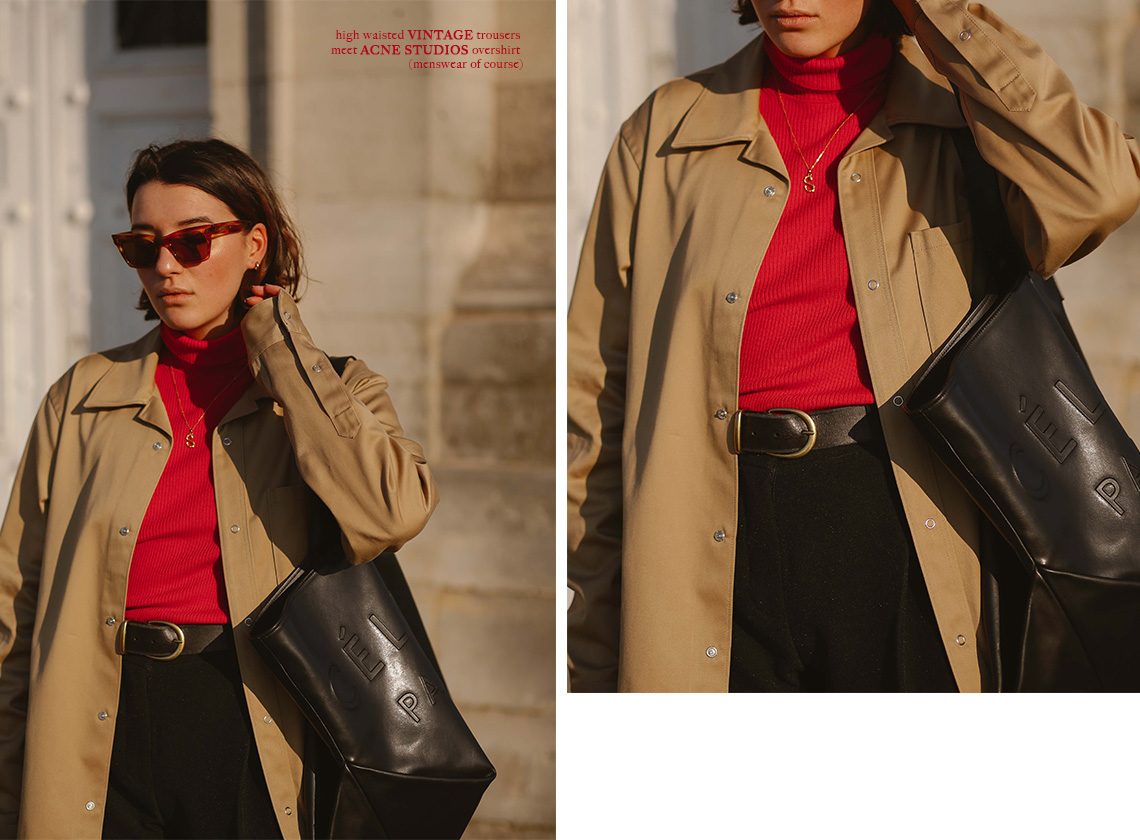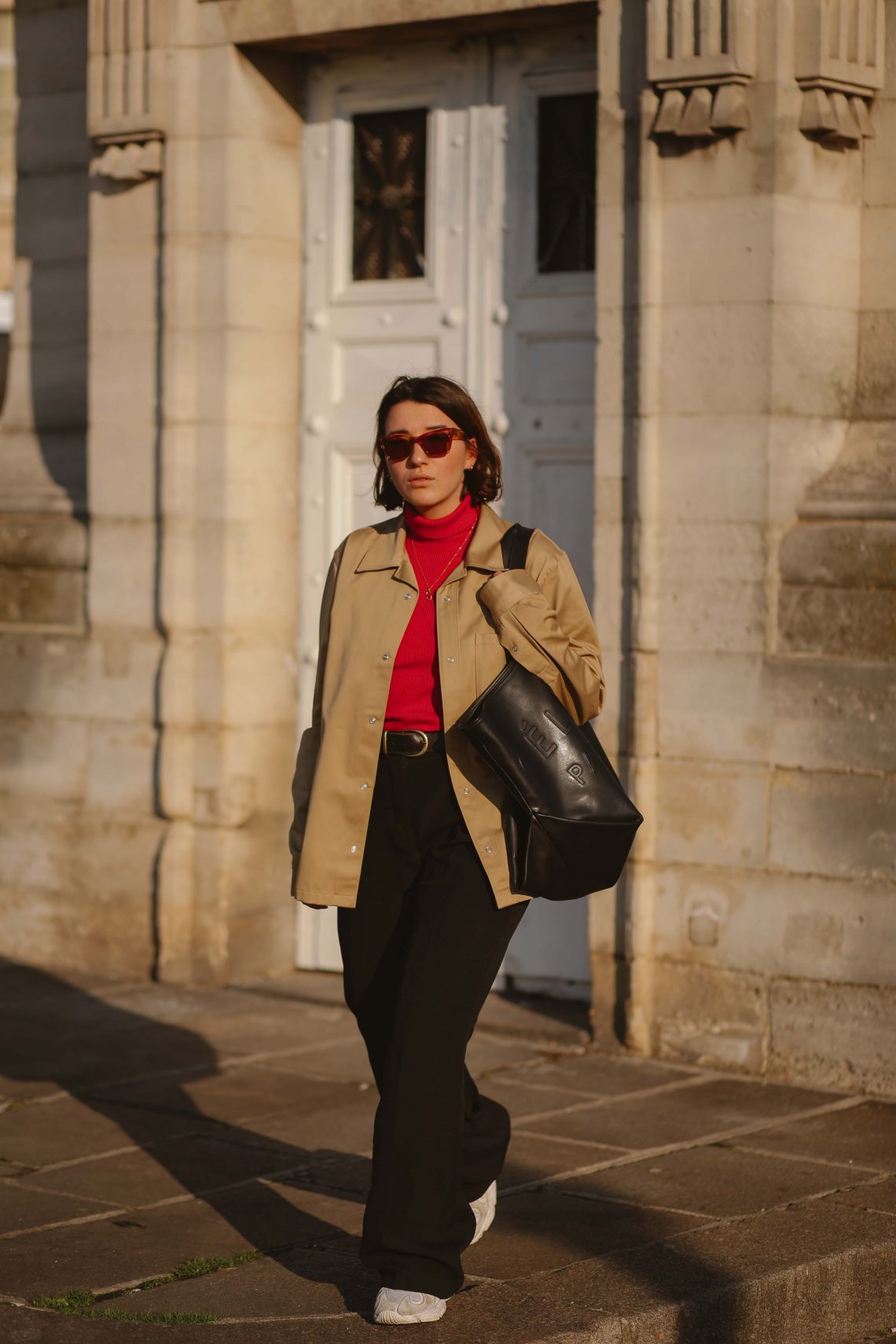 Overshirt ACNE STUDIOS  |  knit ARKET  |  trousers VINTAGE  |  sneakers ADIDAS
sunglasses CELINE  |  bag CELINE  |  belt TOPSHOP
It's only been two weeks since I am back from my quick escape to Paris. Yet, it feels like it has been months since I was in the city of love. Don't let these photos fool you it was raining 4 out of 5 days. But this day was mild, sunny and photobook perfect really. It took me around 5 minutes to decide on my outfit for that day because a) I had wanted to wear this out for weeks but Berlin weather put a hold on that thought and b) I had been very inactive on social media for the bast couple of days.
Now that yours truly is back in Berlin I have been struggling with my personal style. Every day there are so many influences may that be over the gram, my favorite magazines or bear with me fashion weeks are happening all over the place with so many amazing collections that my head feels like it's about to burst. How do I translate all these influences into my own personal style? How does one even have a personal style? What's the point of having a personal style when tomorrow everyone is gonna wear the same thing anyway? I could go on and on now but I will save us all some time.
Personal style is about wearing what feels good to you, what makes you feel the most confident. There are many amazing trends out there that I LOVE but at the same time I know won't look good on me. Or maybe they will look good from an outside perspective but I will feel like I am dressed up. We have all been there and done it but does it make one happier? No, most likely not. Yes, we surfed the wave of another trend but that's about it. While it's okay to define yourself through what you wear (I do it too!) one shouldn't translate it into defining yourself through how "on trend" one is dressed. So next time you are in a wardrobe crisis – why not go back to one of your all-time favorite outfits of which you KNOW you'll feel amazing?