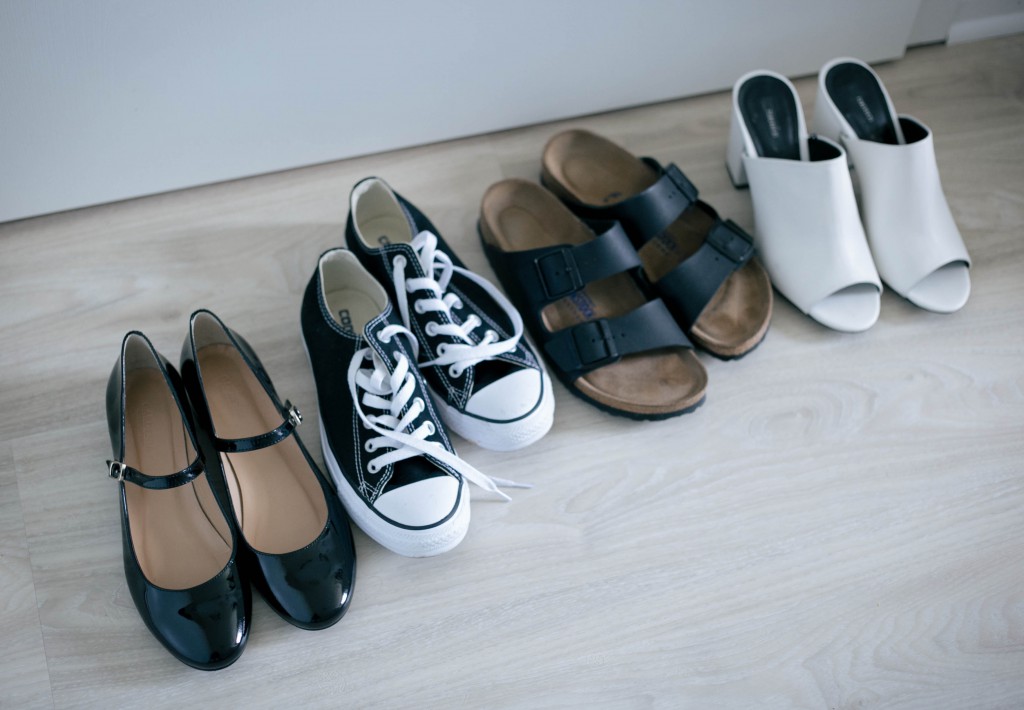 Spring is here! Finally!
So let's talk some spring shoes because if you aren't prepared yet you will be after reading this!
Converse or Vans
I know these two brands have always been competitors. Personally, I have been wearing both since I am a teenager. I am still missing a pair of Vans Old Skool in my shoe … My black chucks have been on high rotation since it has stopped raining 24/7 in the Netherlands. I am not a big fan of choosing one or the other but one of them should definitely find a way into your wardrobe (on a little side note: Vans are trending right now!).
Birkenstocks
Yes if you aren't living under a rock these might already found their way into your wardrobe – if not go go go you are missing out! These are not only comfortable yet good for your feet but also socially excepted as a pair of casual sandals since 2012.  I have added a black pair to my wardrobe recently and must say I couldn't be happier! I just think they fit with everything and even though some critics might say they are ugly in my eyes they are amazing!
School Girl Pumps or Granny Pumps
These might not be everyones favorite pick but I love them. I had a difficult start with granny pumps and couldn't imagine that they could look good on anyone. But my favorite bloggers taught me different (my favorite style inspos come from Belle & Brittany). So I am still on the hunt for a nice and especially a comfy pair of granny pumps. On the other hand I definitely found the perfect pair of school girl pumps! My pair is from Gardenia Copenhagen a great minimal shoe brand from Denmark and they are the most comfy things in the world. I am really difficult with new shoes but these fit perfectly and my heels didn't hurt for once. I like to wear them with a pair of good straight leg jeans, kick flares like in my recent outfit post or with girlfriend jeans. You can also win a pair here.
Mules
Just like last year I am still hooked on mules. They are just so versatile and comfortable. I can wear them with denim or dressed up with a skirt. They always make your feet look better and your legs longer. Any other arguments needed? No but really I have them in 3 different heel heights and all of them are comfortable. Even though I never got my hands on the Tibi Mules that were trending last year I won't stop wearing my low budget versions in 2016. You can find my outfits from last here & here.