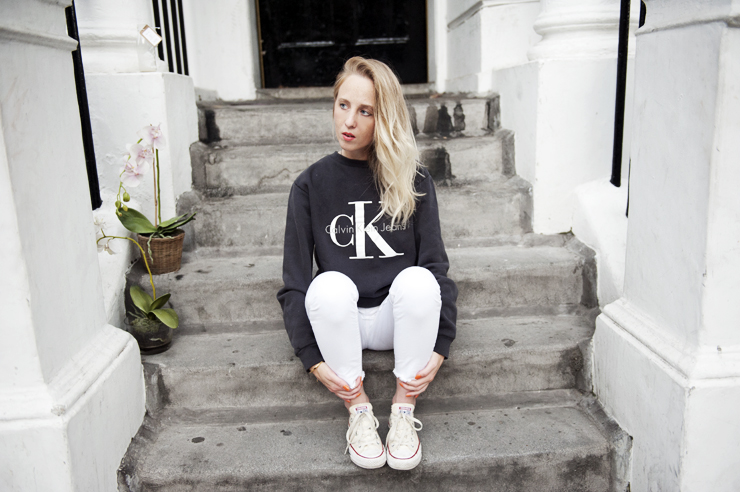 Photos via Vogue.de, Camtyox, Alice Point 
You have probably all heard of the capsule collection Calvin Klein designed for Mytheresa.com. The capsule collection features limited-edition versions of nine of Calvin Klein's most iconic pieces, such as the Brooke Shields high-waisted skinny jeans and the Kate Moss boyfriend tapered jean. The range also includes logo T-shirts and sweatshirts, denim skirts, jackets and shorts. Now that I already mentioned Kate Moss; her little sister Lottie Moss is model for the capsule collection – how ironic the Calvin Klein Jeans collection 1993 was one of Kate Moss' big debuts that started her carrier as a topmodel.
Explaining it in the words of Kevin Carrigan, global creative director of Calvin Klein: "We wanted to use someone who was fresh and current for this project, so we reached out to Lottie Moss. Lottie represents the relevant generation of today, but with a historical connection to the house of Klein. She's cool and wears vintage clothing in her own way."
You have probably seen all the Fashionbloggers wearing the iconic Calvin Klein Jeans Sweatshirt – I was too late, when I first tried to order it i was to early and then the sweater was already sold out – it's definitely my favorite piece. I love the Re-Issue collection and the 90's vibe thats surrounding it.